Juliana Gomez is the type to keep her lips sealed shut when it comes to her dating life.
Despite being the unica hija of famous couple Lucy Torres and Richard Gomez, the 22-year-old It girl has always kept her personal life pretty private, and her relationship is no exception to this principle. In an interview with Pia Arcangel, the award-winning fencer opened up about why she never really staged a *hard launch* (an explicit announcement of a romantic relationship) of her dating status with her non-showbiz beau Miggy Bautista.
"I don't really post, in this case, a boyfriend. It's not something I post. I always think, not to be negative, but just like, 'We're not married, what if it doesn't work out? Then I'll have to delete you?'"
She emphasizes that she is her own person, and doesn't attach being someone's girlfriend to her identity. "I don't wanna be known as someone who's in a relationship with this person. Especially because I have control over my social media. I really just post things that I like to take pictures of or things that I'm proud of."
ADVERTISMENT - CONTINUE READING BELOW ↓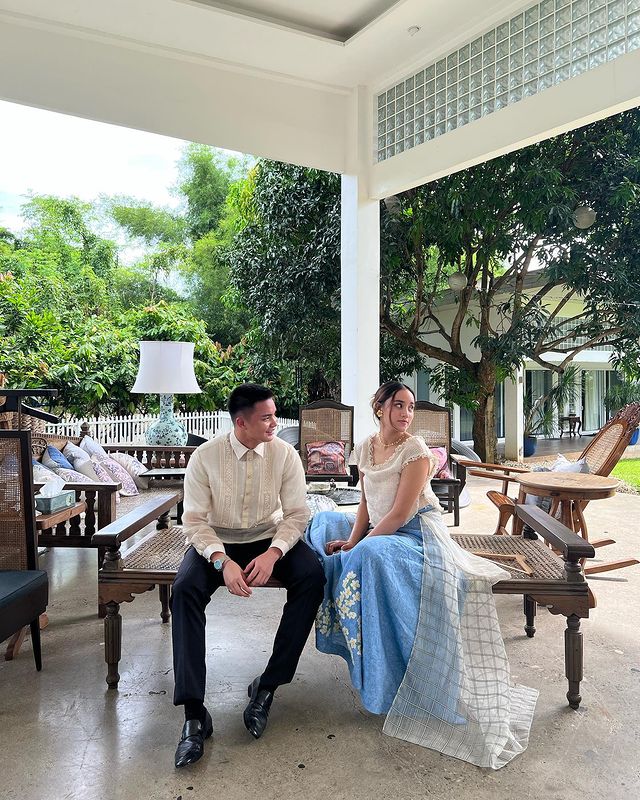 She says that her parents, contrary to what others might think, have always let her *explore* when it comes to love. Given their utmost trust, she never found a reason to go out with a boy behind their backs. "I'm a firm believer in this thing that I won't leave the house without my parents' blessing. Cause if I leave the house and I don't have their blessing, I feel unsafe all of a sudden or I'm unprotected. But that's just me."
She added, "I have so much respect for them. But at the same time, I don't feel the need to hide things from them. I tell them chismis. They're my besties."
Juliana shares her parents are the ~*coolest*~ when it comes to the people she hangs out with. "I'm the type who has a small circle of friends, so my parents know my friends. My dad isn't strict about it. My parents are very welcoming."
When it comes to finding the right guy for her, Juliana has her parents' fairy-tale love story to look up to. She says, "I see how my dad loves my mom. I see the relationship. So I've also sent a standard based on what I've seen growing up. The bar is pretty high."
This story originally appeared on Candymag.com.
* Minor edits have been made by the Cosmo.ph editors.
TRENDING NOW:
OMG! Is Sue Ramirez The *Mystery* Ex-Girlfriend Of David Licauco?
ADVERTISMENT - CONTINUE READING BELOW ↓
Enabler Behavior? Netizens Call Out Dani Barretto On *Cheering* For Alex Gonzaga's Act
Ivana Alawi Just Got A *Low-Key* Underboob Tattoo, And We're Here For It