Everyone knows about Valentine's Day. After all, people all over the world take part in this day dedicated to love. People are going in and out of flower shops; the chocolate aisle at the grocery is busier than ever; and sweet posts on Instagram flood our feed. But in South Korea, they don't just have *one* day. Below are some of the popular, unofficial "holidays" Koreans love to celebrate! 
Valentine's Day
February 14
In most countries, including the Philippines, Valentine's Day is a chance to celebrate love extra hard for 24 hours ('cause obviously, we should be doing this every day, right?). People go all out with their big surprises and grand dates for a single day. In Korea, however, this type of celebration stretches over the course of three months. South Koreans also change it up a bit because on V-Day, women are the ones "expected" to shower their boyfriends with gifts.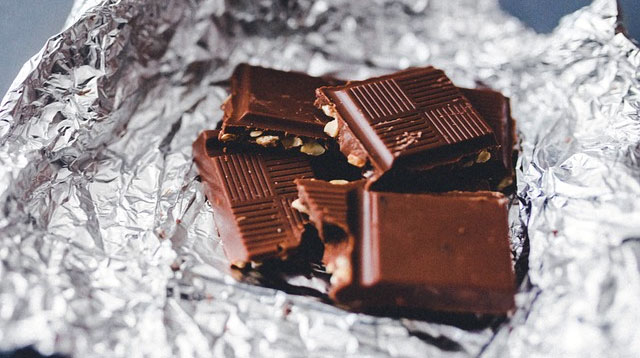 Continue reading below ↓
Recommended Videos
White Day
March 14
Next is White Day, which comes exactly a month after Valentine's Day. This time, men get the chance to respond to the gifts they received the month before. Some also choose this day to declare their love. And if you're into K-pop, then there's a good chance the boy group you stan has done something *extra* special for fans on White Day. 
Black Day
April 14
But love, as a concept, isn't just about couples—we all know that. Black Day is for all the singles out there: Unattached people go out with their barkada and enjoy some jjajangmyeon (Korean black bean noodles) as a way to "comfort" themselves for being single. (But we'd like to believe this day is more fun and less bleak than it sounds.) This dish is actually considered Chinese food in Korea so most locals go to their favorite Chinese restaurant on Black Day. 
Pepero Day
November 11
I'm sure you've all heard of Pepero, a delicious "cookie stick" dipped in chocolate. What you may not be aware of, however, is that there's a whole day just for this snack. Not limited to couples, everyone passes around boxes of these treats, both in school and in offices. But sharing Pepero isn't exclusively a romantic gesture; friends can enjoy it together, too. 
But truthfully, these unoffish dates aren't just for lovers. Love takes many forms, and who are we to limit how it's celebrated? If you feel like spending any of these days with loved ones, go for it.