Meeting your partner's parents or family is equal parts exciting and nerve-wracking. It's especially intimidating when it's the first time you're being introduced to them. Whether you've been together for a few months or more than a decade, the experience is so unpredictable. There are so many possible outcomes! You could charm their pants off and they end up loving you more than their own child. Or you could be compared to exes or embarrass yourself. No big deal, right? Right.
We know it can be scary or stressful, but we got you! There are a lot of GRWM videos already advising you how to dress up or do your makeup, so we're taking it to the next level: Let's talk about ~*expectations*~ at the actual meet-up instead. We interviewed couples in different stages of relationships to share their experiences and tips on meeting your partner's family.
ADVERTISMENT - CONTINUE READING BELOW ↓
What to do when you're meeting your beau's parents or family for the first time
Bring gifts but you don't need to spend a lot!
Gines and Boni, together for three years
Gines: "The first time I met Boni's parents was when I arranged a surprise celebration for his birthday at their home. His dad was a great accomplice who was easy to chat with. Given that Boni and his mom share the same birthday, I brought a cake for him and flowers for his mom. I think 'dun pa lang, I scored some points. Haha!"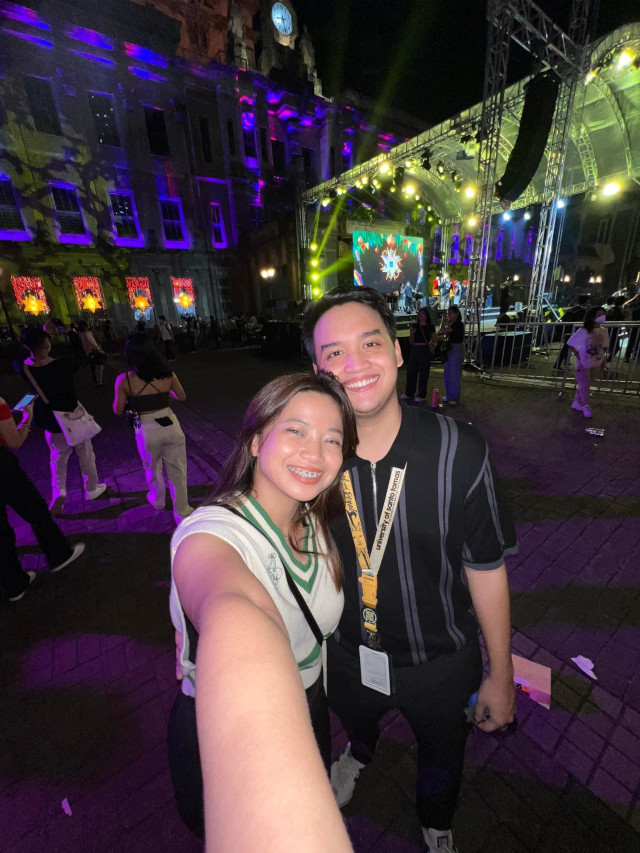 Photo courtesy of Gines and Boni
"Personally, I don't think it's customary to bring gifts during family gatherings, especially since we're both students pa lang. But I do also believe that you should save up a bit for special occasions like birthdays or Christmas; any small gifts would do. Last Christmas, I got them some puto-cake from my hometown, Bulacan, and Boni said his family enjoyed and appreciated it."
Relax and don't try too hard
Biboy and Tin, together for three months
Tin: "Just be yourself. Haha! I guess this is really the tip that I can say. I stressed out about what to wear, what to bring, what to say, etc., prior to meeting his parents. But at the end of the day, you have to realize that day is meant to be fun and happy. It's okay if you don't have long replies for every story they tell—just observe and listen, it will help you in future occasions with them.
ADVERTISMENT - CONTINUE READING BELOW ↓
"For me gifts are not required, but it would be better if you bring some! It's the thought that counts after all."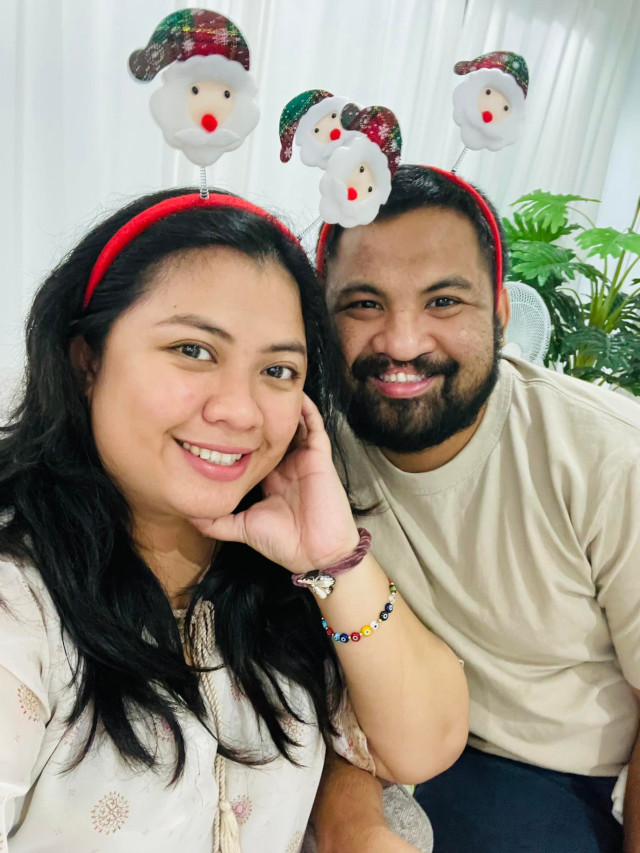 Bond through good food
Ela and Eda, together for 11 years
Ela: "Eda and I are high school sweethearts, so we were just 16 when we met each other's family. As cliché as it may sound, we really have been each other's inspirations. He graduated as the batch's valedictorian and went to UP for college. Me naman, university scholar and top sa class. So even if we were young, kabaliktaran sa expectations: meeting them was not intimidating. The families are rooting for our relationship because of our good influence sa isa't-isa. Basta be good and do good, for the self and for the lover!"
ADVERTISMENT - CONTINUE READING BELOW ↓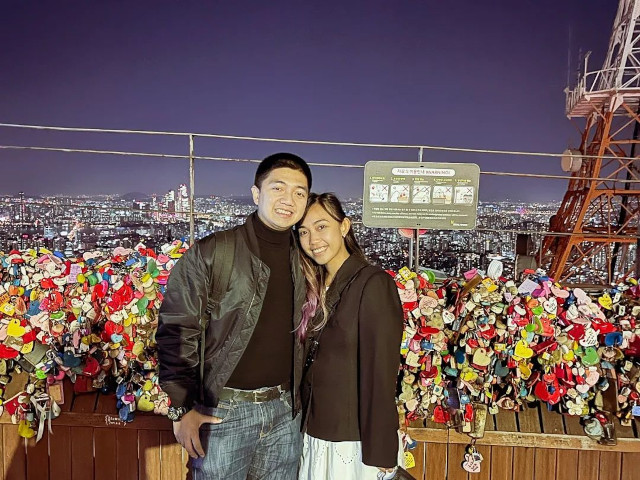 "My tip regarding winning them over is to spend time with the family through food. Visit the house and bring the fam's favorite food. 'Di naman need palagi, but from time to time and if may ganaps siguro. For example, have a movie marathon, then order in. Go outside and do some food trip. Or even cook together. Basta, anything related to food because everyone loves food. It is also a very natural kind of bonding where you get to talk with them. Thus, you get to know them first-hand."
ADVERTISMENT - CONTINUE READING BELOW ↓
Make it an effort to get to know them
Rozz and Ginyn, together for 14 years (married for 4)
Ginyn: "I can't remember when I first met his family because it was such a long time ago. But I make it a point that I'm always polite in every interaction. This trait never gets old! I remember times during parties when you feel like you have no choice but to just blend in the background, and I think that's okay. Remember, it's mainly their family's party, so hindi ikaw ang bida. But, if they start conversations or ask you to participate in games, don't be rude or extremely shy. Grab the chance to get to know them and for them to know a bit about you."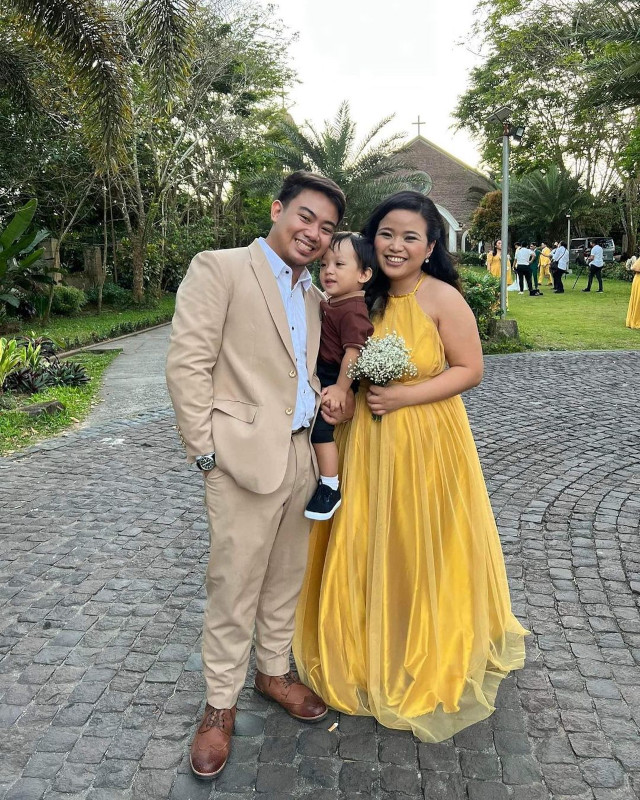 ADVERTISMENT - CONTINUE READING BELOW ↓
"My top tip is to connect with the siblings, too, not just the mom and dad. It's easier to talk to them usually, especially when there's not much age difference. For parents, get as much intel as possible from your partner. Para alam mo what they like, what topics you can talk about with them, even what their favorite food are—super important if potluck or if you want to give them gifts!"
"Also, before saying, 'Hi po, tita' or 'Bless po, tito' to anybody, ask your partner first what their customs are. Maybe the mom doesn't like being called tita. Maybe the dad hates gestures that make him feel old. Or maybe they expect it as a sign of respect. Either way, the only way you'll know is through your partner. As you would learn in any part or point of your relationship, communication is key!"
We're sure you have a lot more tips for these situations. 'Tis the season of sharing! Sound off on the comments and help other gals and guys out!
ADVERTISMENT - CONTINUE READING BELOW ↓
READ MORE ABOUT MEET-THE-PARENTS TIPS:
7 Ways To Make A Good Impression When You 'Meet The Parents'
8 Things To Do When Introducing Your Guy To Your Parents
5 Tips To Ensure You Don't F*ck Up Meeting His Fam