With or without the pandemic, being a mom is equal parts difficult, scary, and fulfilling. Nurturing a life inside you for nine months and giving birth are mere teasers. What comes after is so much more exciting—but also trying.
You could be single, married, staying at home, working from home, going to the office, working abroad, hiring a yaya, or taking care of your baby alone. Whatever the case, they're all challenging to say the least. Personally, I've been permanently working from home since 2019 (I was five months pregnant then; he's a 17-month-old toddler now). These days, having a mini me with so many needs definitely tested my patience.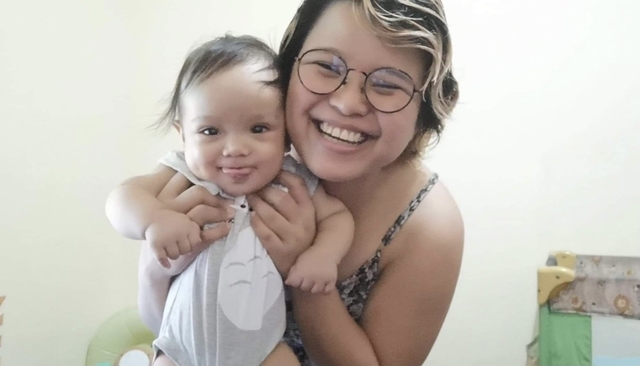 Our daily routine
I usually wake up when my human alarm clock (the baby) does, which is usually 7:00 or 8:00 a.m. The few times I wake up before him is whenever I have 6:00 a.m. meetings. I'm a writer and our company's HQ is in the U.S., which is why we need to be early birds a lot of times. The day typically starts with me feeding him and greeting him good morning. I read somewhere that it could have a positive benefit… but I don't remember what it is. Mom brain!
ADVERTISMENT - CONTINUE READING BELOW ↓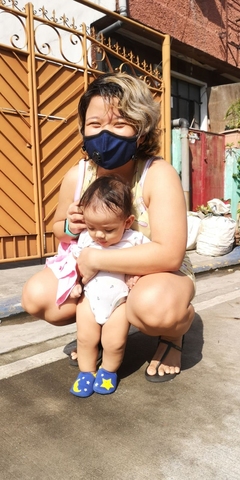 After that, I take him to our garage to get some sun. Before the ECQ, we used to let him walk outside the house. Most days, though, he sleeps until 8 a.m., so I go through my personal morning routine instead. I brew my coffee and allot time for my morning skincare routine—one of the essential self-care habits I picked up this quarantine. Then, I check my work email, Slack, and social media feeds. I also wake up my husband, so he can start preparing for work.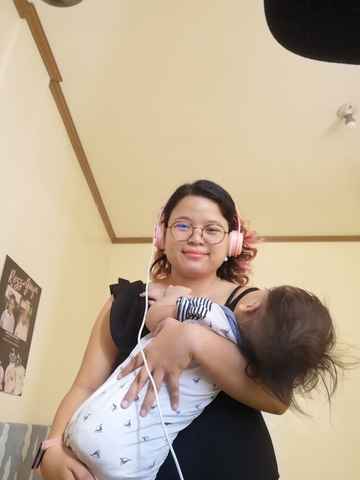 Once he leaves, our son is usually up and energetic already. I start working while he's busy playing or watching educational videos on YouTube. I used to think I'd be the type of mom who won't give my child screen time until he's like five or something. But I don't have a yaya and he gets bored with toys after a few minutes. True story: He also likes eating books (and pens, remote controls, etc.), so reading isn't my first choice when it comes to his activities. If I have a deadline or a meeting, I don't have a choice but to let him watch his faves like—so much to learn about, it'll make you wanna shout—Blippi. Thankfully, my teammates are understanding of my situation, so they don't mind even if he's noisy or unruly sometimes.
If I have a ton of work or if I'm tasked to present at meetings, I call in reinforcements: Either I drop him off at my in-laws (who live a couple of houses away) or my parents come to babysit. They live in Bulacan, so I'm really grateful whenever they drop by. They say they're glad to do it because they get to bond with their apo. It's definitely become more challenging now. I don't want to bother them, and as much as possible, and I want them to stay at home for their safety. However, I really love their company, too, and I like having kwento sessions with them.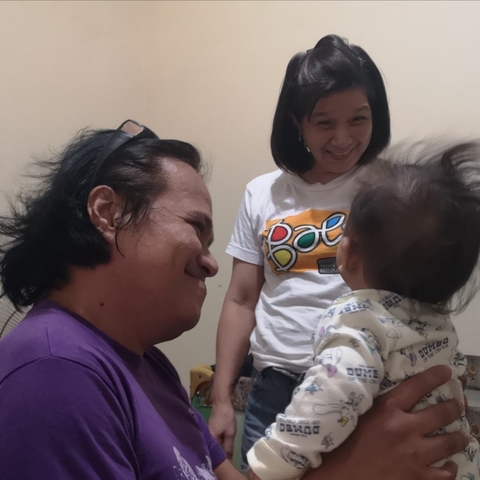 ADVERTISMENT - CONTINUE READING BELOW ↓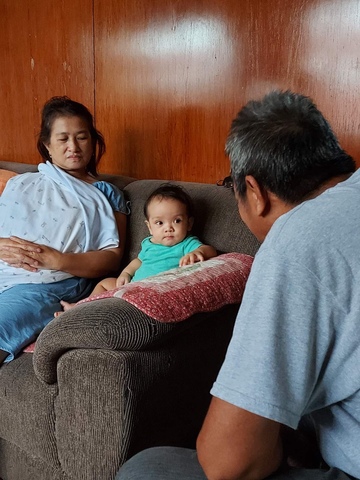 My son takes a nap around 11:00 a.m. While he's knocked out, I take the time to cook lunch, drink my second cup of coffee (iced this time), and maybe watch one K-drama episode. We have flexible hours, so if needed, I take a nap, too. When he wakes up, it's his turn to have lunch, which is followed by bath time. Then, I go back to work until my husband comes home at 5:30 p.m.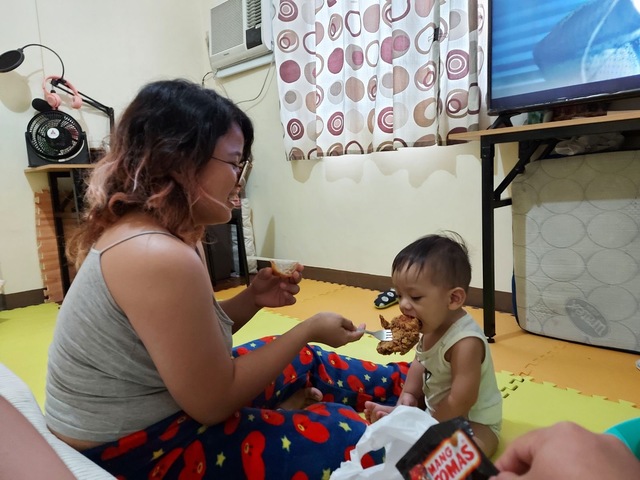 By 6:00 p.m., hubby and I work out. He rides his bike (indoors with a cycling trainer), while I have live HIIT or LIT sessions via Rebel+. The scheduled live sessions help motivate me to not be a potato. My son usually has FOMO, so he becomes my human nine-kilo dumbbell every once in a while. His favorite move: the squat to overhead raise.
After that, it's my turn to shower while hubby babysits. I spend a few minutes for my night skincare routine, too. We grab dinner (we usually order in), watch a series, and get some playtime with our son. We try to teach him random stuff like reading (he can complete the words of Hickory Dickory Dock) or animal sounds (he has already mastered the Old MacDonald farm friends). Before, he used to stay up late with us until 11:00 p.m., but now, he's asleep by 9:00 p.m. If I have unfinished work or side hustles, I work on them while he sleeps and I finish past midnight.
What doctor's appointments have been like
When the pandemic started last year, we went to pedia checkups less often. Thankfully, I have health insurance and my son's covered, so consultations are no problem financially. The struggle at first, though, was we had to look for a pediatric doctor that offered teleconsults. 
ADVERTISMENT - CONTINUE READING BELOW ↓
There were a few instances that really required in-person consultations. Last year, he hit his head and vomited when he started learning to walk. He looked weak, too, so we rushed him to the E.R. Only one companion was allowed inside and since my husband was more composed at the time, I told him to go. After a checkup and a CT scan, the doctor ruled out head injuries. The vomiting might have just been brought by overeating, we suppose, since he ate half an avocado earlier that day (and he was usually eating just two to three teaspoons at the time). Phew!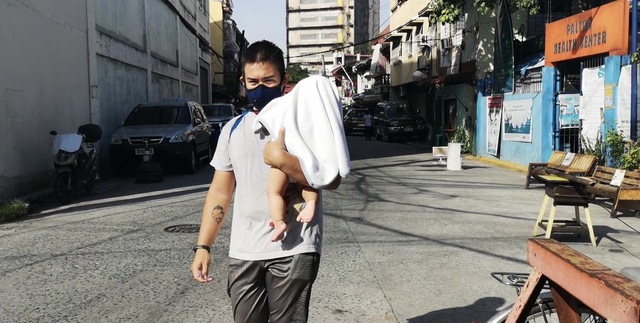 The scarier incident was when he got a fever and colds late last year. We came from an outing that time—and you can imagine how bad we beat ourselves up because of that. We took all the precautions we could but maybe nanibago lang siya sa swimming. Fortunately, he tested negative for COVID-19 but he had to be confined for four days to treat his pneumonia. The good thing that happened from that experience is that we found our new pedia doctor. We took my son to get wellness checkups and vaccines every month since January. However, with the surge of cases, we stopped and relied on Viber consultations for now. It's not ideal, but we think it's the safest option given the circumstances.
For vaccines, though, we get them in person. When he was younger, we took him to our barangay health center for the basic shots. The downside was the risk of getting sick since a lot of families went to the health center, too. With the limited space, social distancing was difficult most of the time. Can't tell you how happy I was to save tens of thousands of pesos by doing that!
My mental health
As for my mental health this pandemic, the isolation has been difficult. Pre-pandemic, I imagined having the freedom to bring my baby to a cafe or a co-working space when I want a change of scenery. I also imagined traveling as a family with just us three or with my parents, siblings, and in-laws. I also wanted to go on playdates with friends or inuman outings where our high school barkada takes turns in babysitting. Our last big party before quarantine was his baptism and my leap year birthday.
ADVERTISMENT - CONTINUE READING BELOW ↓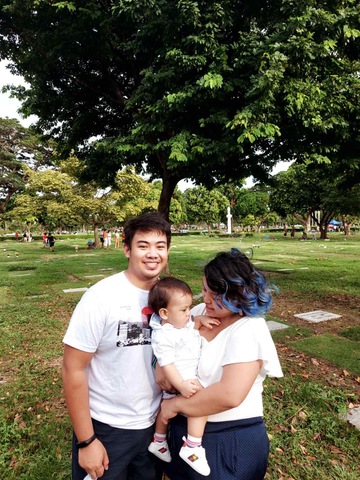 But with COVID-19 forcing us into our homes, I had to be creative to stay sane. I turned to baking, vlogging, and basically being a tambay of the Internet. I clung onto group chats and enjoyed Zoom meetings just for adult human interaction. I was an introvert before, but now, I really crave talking and listening to others.
My mental health is far from A+ right now, and truthfully, I'm at a point where I'm just trying to look at silver linings or distracting myself with mababaw things. Lately, I've been obsessed with building a coffee corner and gave into a bunch of #brewdols. So expensive but they make me happy!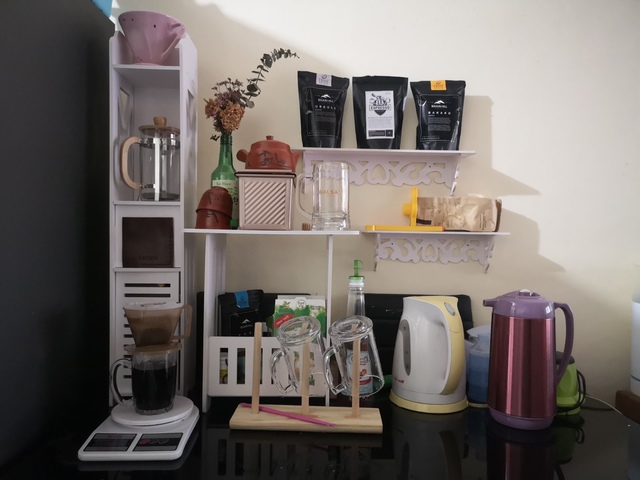 I know I'm not being a good wife, too. There are times when I snap at my husband now. However, I'm hoping it's just the cabin fever and that all my bad vibes will go away soon, along with the virus. I really hope so.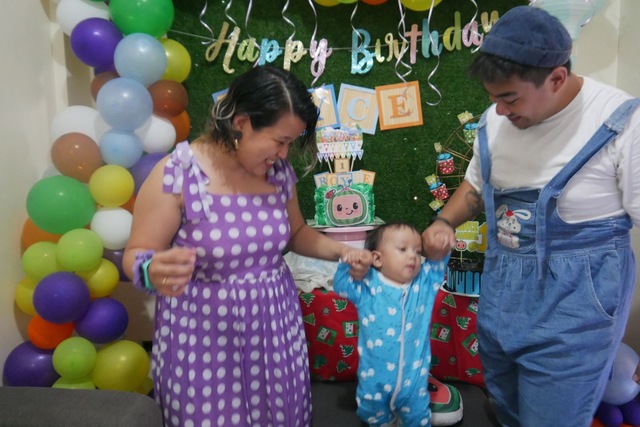 ADVERTISMENT - CONTINUE READING BELOW ↓
During the first ECQ, I lost some side gigs as companies started cutting costs. The financial impact was tough, but what's tougher was my lack of creative outlet. That's mainly why I started making vlogs. It's a great passion project, and now, I'm even receiving freebies because of it. Lately, I've been making a lot of K-beauty skincare and fashion-related content. They've been so good for my mental health, I think, because I've become more mindful of taking care of myself.
Eventually, that branched out to eating better and exercising more. I'm far from "quaran-toned" but I can tell I'm much stronger than before. I need that to keep up with our energizer bunny. Now, I'm still obese: Obesity is classified as a co-morbidity that makes you susceptible for getting a bad case of COVID-19. As an A3 individual, I was able to get vaccinated for free through the City of Manila's vaccine drive.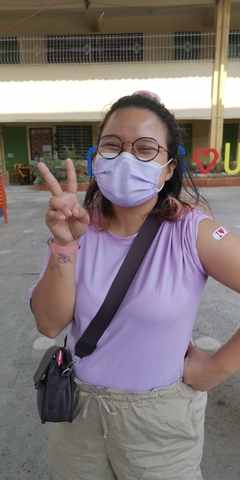 Being a mom this past year
The best and worst thing about being a mom this past year is breastfeeding. I've always wanted to do it to maximize the benefits for my child but nobody told me it was going to be so hard, gross, and painful!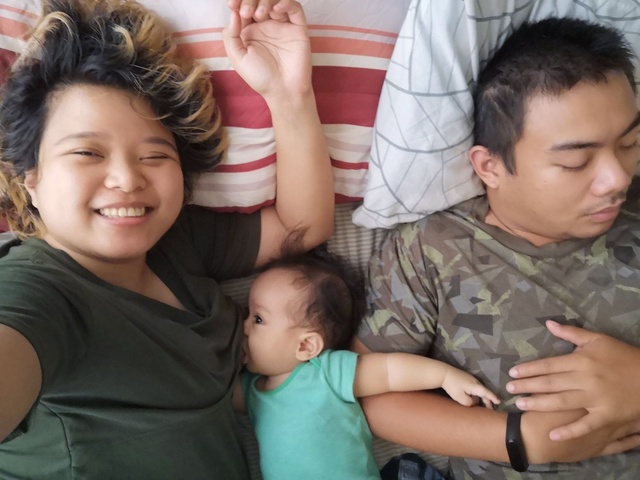 Admittedly, there are days when it gets so hard that I feel a little resentment. Sometimes, I feel like my body isn't just mine anymore and that I have zero privacy. My nipples are always sore, too, especially when he's teething. But I feel proud of myself for being the main source of nutrition for my son and enduring all the pains and hassles that come with it.
Advice for new moms
Rest and ask for help when you need to. You're a strong, independent woman, but even the best of us need backups every now and then.
ADVERTISMENT - CONTINUE READING BELOW ↓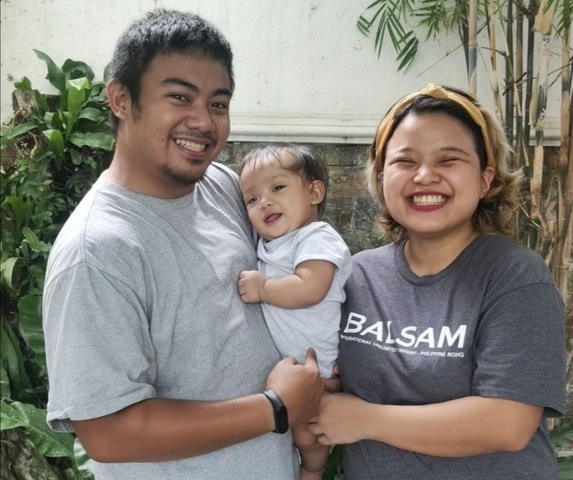 Don't lose yourself when you become a mom. You will change, for sure, but always preserve those unique parts of you and work on things that make you happy. If you ask me now to write a personal bio, I won't write one focusing on being a proud mom. I'm going to bida my interests (coffee, K-drama, and skincare, among other things). I'm still a unique individual who just so happens to be a wife and mom.
***
Follow Ginyn on Instagram.