I'm writing this essay ahead of Mother's Day, and I will be "celebrating" it without my own mother for the first time because she passed away in January 2023.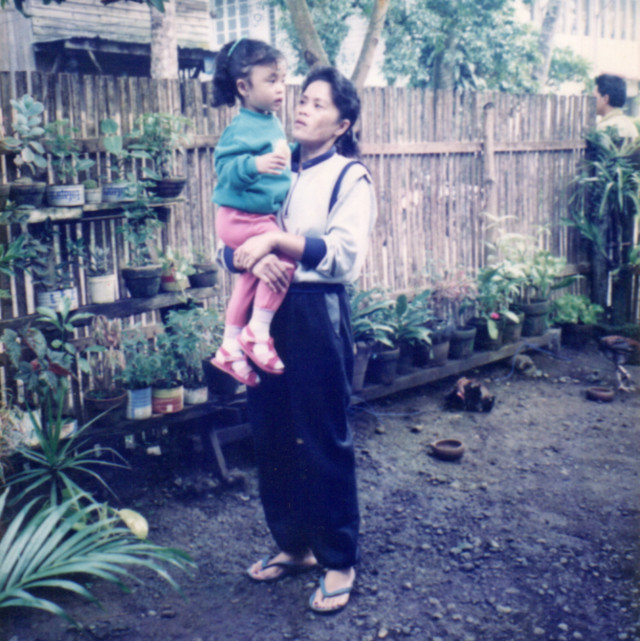 I will do my best to write this without any hints of sarcasm, bitterness, or resentment. But like any child who lost a parent at some point in their lives, it will be difficult to not feel envious toward people who still have either a mother, a father, or both with them. We are only human after all.
ADVERTISMENT - CONTINUE READING BELOW ↓
I have been meaning to get this out of my system ever since my mother's thoracic surgeon pulled me out of the hospital room and broke the news to me (and not my mother). The mast cell tumor that was discovered in her right lung was malignant, and she was already in the fourth stage of lung cancer. She may or may not have only a few months left to live.
The moment I read the words "possibly malignant" on the blue paper that had the results of her CT scan (that I had to get on her behalf), I felt awful. It was so bad that I walked a long distance from the hospital under the scorching heat of the sun. I tried so hard to control my tears. When I got back to the clinic, I was so out of it that I went right into the doctor's office, skipping the staff and the patients waiting in the queue. I was *that* desperate to get some answers. I needed assurance that my mother still had plenty of chances to be saved.
[After talking to the doctor] It definitely felt so much worse. My mom and I found out that chemotherapy was the closest remedy that she had in order to prolong her life. Nothing was said about a cure. I knew that pain and suffering go with the treatment. 
At that moment, I wanted to run away and disappear from the face of the earth. I was not physically, mentally, nor emotionally ready to take on such responsibility. Selfishly I admit, I did not want to take on this responsibility that would no doubt take such a huge toll on me in the months to come. But I had no choice because I was the only person that my mother could rely on for strength and comfort. I did not want to let her down.
So there I was, juggling three jobs day and night while witnessing my mother's rapidly deteriorating state. I was always in the front-row seat, watching her writhe in agony and discomfort. Every night, I prayed for some kind of miracle, begging and pleading to God to take my mother's cancer away because I did not want to see her suffer anymore. I still wanted her around because I was not yet ready to lose her.
ADVERTISMENT - CONTINUE READING BELOW ↓
Then, the day she passed away finally came. Family members, friends, and co-workers did everything they could for eight whole months to prepare me for that moment. But no amount of provision, prayers, and assurances helped avoid the despair and devastation that I had to endure.
She was gone. I had already lost my father three years prior. On January 13, 2023, at 1:30 in the morning at the age of 32, I became an adult orphan. My life was never the same after that.
I go through waves of emotions mostly filled with longing, confusion, frustration, sadness, and regret. Every damn day.
My parents are never going to see me get my master's degree in the English language and finally become a regular faculty member at the school where I'm currently working. They won't be able to fully luxuriate in the fruits of my labor. They lost the chance to see me go on dates and experience the roller coaster of emotions a person feels when they fall in love. They will never get to walk me down the aisle as I marry the only person capable of loving me for who I am (if he ever comes). And they will never get to meet their grandchildren, hold them, and chase them around the backyard grass.
ADVERTISMENT - CONTINUE READING BELOW ↓
Still, 72 years is an accomplishment in and of itself. My mother lived a life that was far from perfect (as did my father, who died at 64), and I just know that she thought about some of her unfinished businesses a lot during her final days.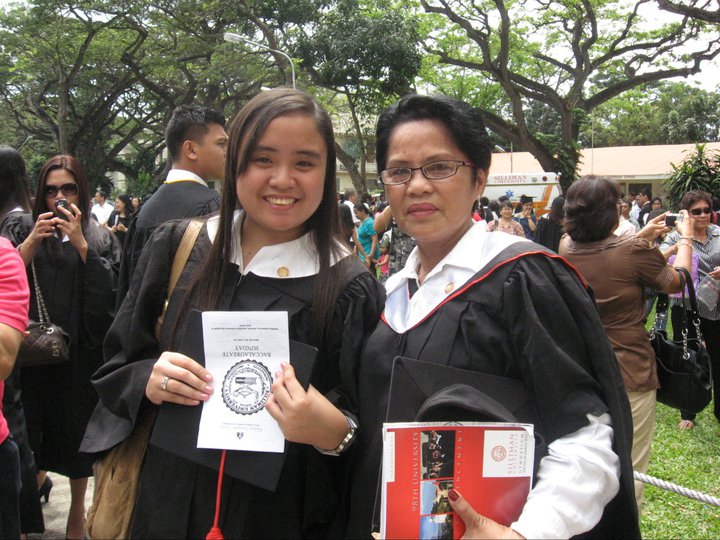 ADVERTISMENT - CONTINUE READING BELOW ↓
I still believe that she had led a fun, meaningful, and fulfilling life, even though she may think otherwise. It reflects on the way people say things about her — they always say their words with so much respect, admiration, and love.
She made a difference in her own unique way, and I aspire to do the same. I wish to live my life to the fullest the way she did. I still have a lot to live for. I have a pretty strong support system, too. It can get lonely, but I am guaranteed that I will never be alone.
Mama, if you read this, I love you and I miss you. Thank you for molding me into the woman that I am today. I would not be here without you.