Twelve summers ago was the best summer of my life: the summer I met the man who would later become my husband. This summer? It will be the first one since then that he's no longer in it.
Chim and I met in 2005 at a dorm in Sampaloc, Manila. One day, our dorm manager told me that Chim had a crush on me and had asked for my number, but since I didn't know him then, I just smiled and dismissed it. The next day, the staff members at the dorm as well as some of my friends told me the same thing; apparently Chim had befriended all my friends first before courting me to get their approval.
One night, when I finally got to see who this Chim guy was, my reaction literally was, "Oh my God, siya pala. Ang gwapo niya!" I know it's cliché, but it was love at first sight.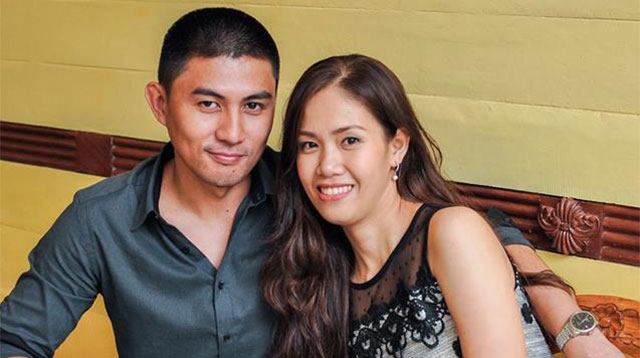 Continue reading below ↓
Recommended Videos
Every day since that first meeting, Chim and I would talk non-stop. A month of courtship later, I said yes to being his girlfriend. I was 19, and he was 22. He was my first and only boyfriend.
Seven years and 11 months later, Chim and I got married on February 8, 2013 in Santa Rosa, Laguna. He had wanted to get married as early as 2007, but he patiently waited for me to get settled in whatever career I chose.
When I first met Chim, he was already training at a maritime agency. He was later employed as an oiler working in the engine room of a ship. A seafarer for the past 12 years, his contract normally ran for nine months on board a ship, after which he'd get a vacation. Because of this, when I gave birth to our daughter Cassidy Blair later in 2013, he was not around. He first met Blair when she was already six months old.
We didn't have the typical family setup as Chim was away for most of the year, but every time he'd come home to Cagayan de Oro where we had settled at my family's home after marriage, it was always worth the wait. I'd still get giddy whenever I'd fetch him at the airport; it always felt like the first time we met.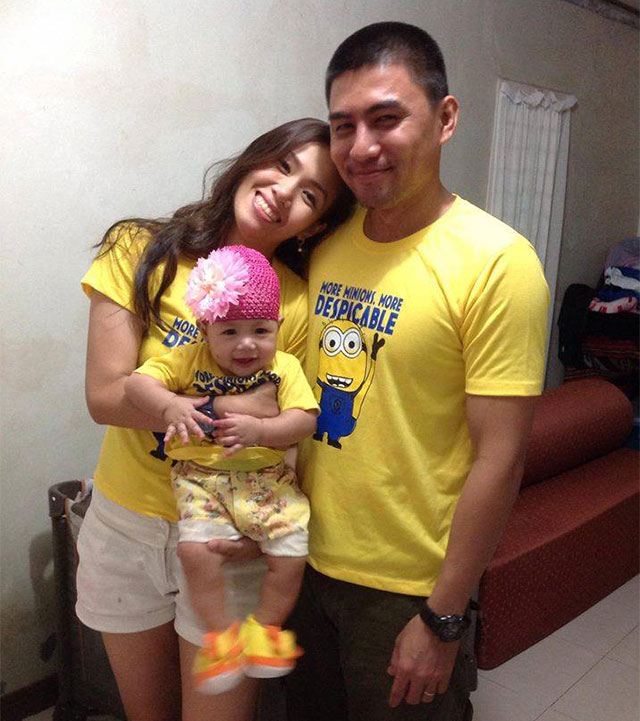 We led a very simple, very happy married life. To me, Chim was the best husband, loving my flawed self unconditionally. To Blair, he was an absolutely wonderful father. He was the kind of guy who'd wake up at 5 a.m. to do the laundry, who'd cook sinigang for me when I'd come home from a night out. We were excited for our family, our future, and we wanted more kids.
From the start, Chim knew that he wanted to start a family with me, so he promised me that he'd retire from seafaring in 10 to 15 years. He never had plans to stay any longer; he just wanted to save enough so he could come home and spend all his time with me and watch Blair grow up. With 12 years of seafaring already behind him, we were already looking forward to the prospect of his retirement. "Konting tiis na lang," we said.
He would've gone home for good this May, if the thing I'm about to tell you now hadn't happened.
The accident happened around 11 p.m. on January 19, 2017 in Felixstowe, United Kingdom—around 6 a.m. on January 20, 2017 here in the Philippines. At that moment, I woke up all of a sudden, immediately sat upright, and was nervous for a reason I couldn't understand. While I felt unsettled, I just forced myself to go back to sleep.
The next day began as a normal workday for me as a nutritionist-dietitian. I coached one of my staff members in the morning, then had a meeting with a doctor in the afternoon for an upcoming nutrition research study. I was still working when I received a call at 5 p.m. from a woman from my husband's office saying that she and another colleague were at our house's front gate.
I rushed home from work so I could welcome the people from Chim's office. Instead of telling me what the purpose of their visit was, they first asked where my mom and sister were, as Blair and I were living with them. I kept asking them why they were there, but they kept changing the topic.
When my mom and sister finally got home, that's when the woman told me the truth: that there had been an accident on board the ship my husband was working on. There had been a blast in the boiler room as the ship was docking in Felixstowe, leaving one crew member injured and another dead—Chim.
I couldn't believe it. I was in shock. It was such a painful thing to process that I rejected it as true. But that night, the night I realized that I had gone from a 32-year-old happily married wife to a 32-year-old widow and single mom, I just hugged Blair and cried.
The next day was the hardest and most devastating day of my life. I had to fly to Laguna to personally tell my in-laws the news, and I had to pull myself together and muster up enough courage to do the task at hand. I flew back to Cagayan de Oro sleepless, lifeless, with zero appetite, and zero energy.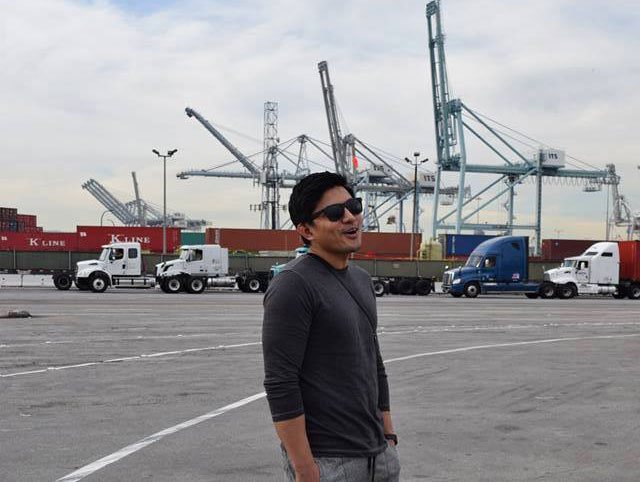 From that moment onwards, I wanted nothing out of life anymore. I was ready to go.
Every night, I'd pray for God to take me, and when I'd wake in the morning, I'd get angry that I was still alive.
It was a rollercoaster of emotions: I was angry, sad, hurt, guilty, shocked, numb, in denial, depressed, confused, fearful, bitter, regretful, resigned, and hopeless. I couldn't eat, I couldn't sleep, I couldn't even get tired.
I prayed every single night; there was no one else I could run to except God. I took out all my diaries and every piece of memory I had of Chim. I found a passage I had kept back in 2011 from the book Tracks of a Fellow Struggler by John Claypool, in which the author, a pastor, reflects on the death of his daughter: "I am here to testify that this is the only way down the mountain of loss… When I remember that my daughter, Laura Lou, was a gift, pure and simple, something I neither earned, nor deserved, nor had a right to, and when I remember that the appropriate response to a gift, even when it is taken away, is gratitude, then I am better able to turn and thank God that I was ever given her in the first place."
So I turned my energy to being grateful, which helped me cope with my loss.
I thank God I was given Chim in the first place, because he was a gift, even when he was taken away from me.
I thank my family, my mom, my sisters, and my brothers who helped me with everything, from taking care of Blair to cooking and cleaning the house. I thank all my friends, relatives, and Chim's friends and family for all their love and support. I thank the UK-based Catholic charity Apostleship of the Sea and the community of Felixstowe, who set up a Just Giving page to raise funds for our family. I thank even people on social media whom I don't know personally but who readily offered their sympathies and condolences.
There is also a quote from Maya Angelou I turn to for comfort: "I am grateful to have been loved and to be loved now and to be able to love, because that liberates. Love liberates. It doesn't just hold—that's ego. Love liberates. It doesn't bind. Love says, 'I love you. I love you if you're in China. I love you if you're across town. I love you if you're in Harlem. I love you. I would like to be near you. I'd like to have your arms around me. I'd like to hear your voice in my ear. But that's not possible now, so I love you. Go."
It's been three months, and I miss everything about Chim still. I know now that I will never be okay. But I suppose accepting that, and accepting that there is no answer to why he was taken from me, helped in a way.
I also know that Chim would've wanted only the best for me and Blair. She starts school in August, so I'll do my best to be there for her for that. I'll take it one step at a time, one day at a time.
Follow Cheekie on Twitter and Facebook.