It's Valentine's Day, so brace yourselves—the V-Day greetings are coming!
While it's perfectly fine to type out a four-word greeting for your partner on Facebook and call it a day—"Happy Valentine's Day, (insert name)!" AND DONE!—there's still nothing quite like reading an actual letter, not a four-word line you can skim in a nanosecond, but a four-paragraph stunner that took so much thought and effort to make, reading it will make you cry heart-shaped tears of joy.
Here, we got four men who work with words via magazines, websites, music, and advertising to write love letters to their partners for Valentine's Day. Let this serve as a sweet departure from the itty-bitty greetings that are bound to bombard your feeds, and if you're single at the moment, let this be your cue to GO FIND YOURSELF A WRITER, STAT.
Anton Umali
Editor-in-chief, FHM.com.ph
Writing to fiancée Marla Miniano, Cosmopolitan Philippines editor-in-chief
Dearest Marla,
It's funny how we rarely write to each other anymore—not like how we used to when we were starting out at least, letters written by hand left on our office desks, a cup of hot coffee or a chocolate chip cookie on the side serving as a mid-read treat. Maybe it's because we deal with words so much for work now that we've gotten tired of using them in our personal lives. But I know that's not true at all.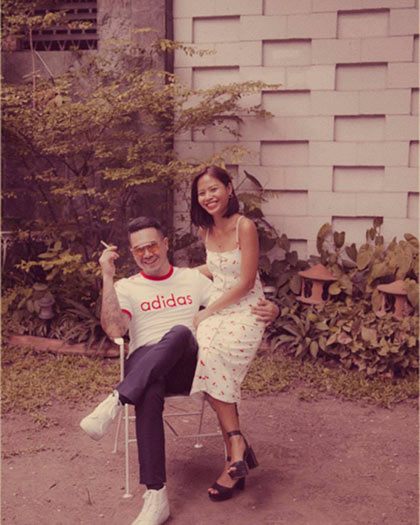 Continue reading below ↓
Recommended Videos
Words have always been important to me. And I know they are for you, too. Their ability to build worlds, draw characters, and convey emotion is what makes them so seductive. They can bring joy, filling your head with imaginative ideas about far-flung corners of the planet—places we can only fantasize about when we're not too busy dealing with where we actually are. They can elicit passion for heroes or heroines fulfilling acts of bravery, men and women who always seem to find that inevitable happy ending. They can hurt as well, cutting deep through the skin, exposing the things that are meant to be left on the inside, like sorrow and despair and insecurity.
I always enjoy talking about words when it comes to talking about you, because it's your command of them that actually made me fall in love with you in the first place. The sincerity you put into choosing each syllable. Your rhythm. Your tone. Your grasp of grammar. The train of thought. It's so fucking sexy. But most of all because whenever you put pen to paper, I can see that you're never afraid to give a little part of yourself to the world.
Happy Valentine's Day.
Anton
Peejo Pilar
Freelance writer; producer; director; former editor-in-chief, Men's Health Philippines Writing to wife Mabel Pilar
Dearest Mabel,
I know. It's been a while since I've written you anything.
Remember when I would snail mail you those postcards? Filled with my little silly scribbles. Every time I would sit down and think about how much you mean to me and how much we love each other. And it always seemed that for every postcard I composed, the words kept getting more and more difficult.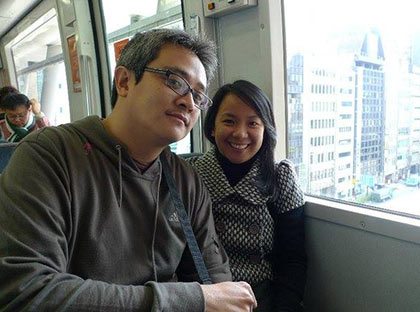 Now don't panic, I'm not saying that my devotion to you is fading. It's just that love is such a powerful emotion. How can you keep describing a wave that just envelops you completely, you feel fear, but there's also that familiarity, that incredible happiness? So you just roll with the wave, hoping that you don't crash into anything or swallow too much seawater.
I know poets and writers can spend their whole lives writing about it. But for me, there are times when I'm just so overwhelmed, I can find it difficult to write about it or even say it.
But you know, it's been more than a decade, and I still feel your incredible love, coursing through your veins, emanating through your very being. Despite all my faults, my issues, my hang-ups, all the bullshit and mansplaining, those inappropriate jokes, even during my darkest hours, you've always been there to hold me.
That's why, every chance I get, I want to kiss you and hug you. Because even if the words and the letters fail me, I know that every time I hold you close to me, you can feel how much I truly love you. And no, I'm not trying to get your coins in your pocket for fishball money.
Happy Valentine's Day.
Love, Peejo
B.A. Borleo
Marketing specialist; freelance writer; former managing editor, FHM.com.ph
Writing to wife Kaye Borleo
Dear Kaye,
Let me tell you about the night I knew you were the woman I was going to spend my life with.
It was one of those countless nights I stayed late at your house in Valenzuela. We'd been together practically the whole day. We might have earlier seen a movie or grabbed something to eat.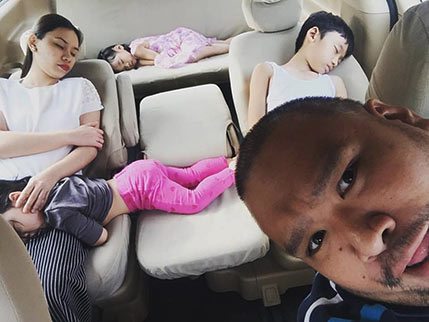 I remember we were just sitting on the sofa, we had run out of things to talk about. I remember it was so quiet I could hear your hair moving whenever it got blown away by the electric fan. I remember my mind was completely blank. I remember not worrying about how to get home, if there were still buses that could take me to Cainta. I remember how much I didn't want to leave your side. I wasn't going to move a muscle unless you told me to. I couldn't really describe how it felt, except that I knew that where I was that night was where I belong—beside you.
I've been with you ever since, and will be till I literally can't move anymore.
Happy Valentine's Day, mahal!
B.A.
Ahmad Sohiel Tanji
Copy editor; gig organizer; singer-songwriter, We Are Imaginary
Writing to girlfriend Mary Whitney Ballen
Mawhi,
Forgive me—I always fail to be Jack Pearson at the right moment.
That guy's got it all figured out. How does one encapsulate each trying moment with verses that can totally woo even the most stoical heart? I can't even write a proper song about us! I make grand declarations from time to time, but for it to come naturally, I fill my afternoons with Gibbard and O' Hara. So much for being natural, eh?
Like that time when you just moved to GA towers, looking for a new job; you were questioning your self-worth. I remember putting a positive spin on things, but your eyes were too engrossed in the black hole in your chest to even take it in.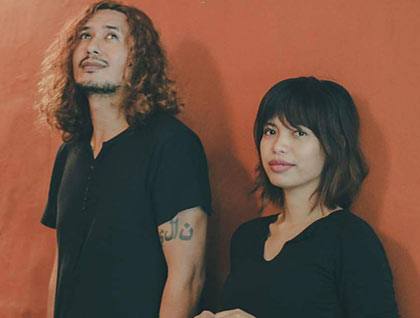 Like that night when you questioned the sad whys of your past. There I was, confidently dropping psychological theories as if they were bible truth. You didn't sleep much for a few nights and I was too naïve to even assume that all my yapping calmed you down.
I know you go through phases that only women feel. Like those silly outbursts of doubt while I am telling you about my day. Like the Hitlerian demand for cleanliness while I am busy being a proud slob. I can't even react on time to transform that scene into something that deserves an "awww" from an imaginary audience.
You deserve better, Mawhi. You deserve your own Jack Pearson.
I remember though that when I tried being direct and honest with a beautifully-rehearsed introduction at El Chupacabra the other week, you burst out laughing. It became the punchline of the week.
You know me well. All these thoughts I am writing now are just pieces of useless worries only a blatant overthinker can enumerate. You find these bits of idiosyncracies as something that is designed to crack you up. Obviously, I can never be as charming and spontaneous as Jack.
But you know what, I like that. I like that about us.
Ahmad
Follow Cheekie on Twitter and Facebook.