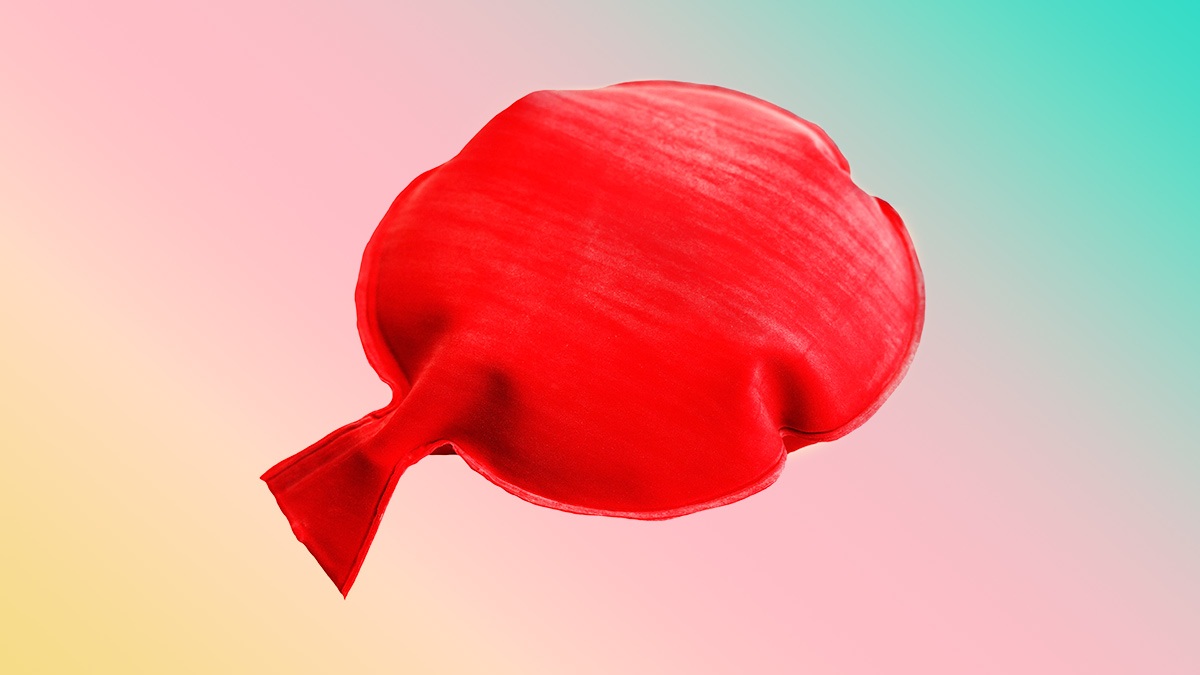 There's nothing wrong with a fart. Farting is good for you! But there are times when a fart (or fart sound) isn't so welcome. Lots of noises happen during sex. It's a normal and natural byproduct of two bodies slapping against each other. If it hasn't happened to you yet, it will eventually: In the throes of passion, you'll hear a little fart sound that isn't a fart, exactly, but a queef.
Take comfort in the fact that this happens to literally everyone. But in case you had more questions about these little vaginal toots, or wanted to know what they even are, Cosmo spoke with an expert to get to the bottom of the farts that don't come out of yours.
A queef isn't a vagina "fart."
While they sound uncannily like a fart, queefs aren't that at all. Your smelliest smelly farts are the result of bacteria breaking down and being released as gas during the process of digestion, and then escaping your bod in the form of a little toot. But queefs don't come from digestion, they just come from pockets of air sneaking out of your vagina in one quick burst.
"Queefs happen when air works its way into the vaginal canal and then escapes, sometimes making a farty toot-toot sounds as it passes back out through the vaginal opening," Dr. Vanessa Cullins, vice president of external medical affairs at Planned Parenthood, told Cosmopolitan.com. "Queefs don't smell because they're caused by plain old air. They're basically the vaginal version of making fart sounds with your mouth."
So if you want, you can call queefs "vagina farts," but know that it's technically inaccurate. To-may-to, to-mah-to situation, sorta, but like toot-may-to, toot-mah-to.
When queefing happens
While it might seem like a queef only escapes your vagina during the most embarrassing times (like during a silent moment in yoga or during a quiet second during your foreplay), Dr. Cullins explained that they can just sort of happen whenever. "They are sometimes completely random," she said. But. But! There are certain activities that put you more ~at risk~ for some good ol' queefing.
"They're especially common during sex because fingers, penises, or sex toys can easily push air up there," Dr. Cullins said. "Your vagina also expands when you're turned on, which makes more room for air. And vaginal moistness, which increases during sex, helps make that 'poot poot poot' sound."
Because life is unfair and we frankly have very little control over our body's functions, this does mean that, yes, your sexiest moments are also the moments when your vagina is most likely to let out a big fart sound. But there's nothing abnormal about letting out a sputter of queefs every time you have sex—air is a gas, and the nature of gases is that they fill their containers. Sometimes that container just happens to be your cavernous vagina.
How to recover from a queef
Oh, I wish I could give you expert advice on how to gracefully recover from an awkward moment during sex, but I really cannot. Dr. Cullins reassured that queefing is totally "normal and nothing to be embarrassed about." But she also said that there's no surefire way to prevent them from happening. As of yet, there's no queefing equivalent of Gas-X. Although the idea of being able to be "Queef-X" is sexy and intriguing.
"Here's a little secret about sex: it's kinda weird and messy and funny," Dr. Cullins said. "There are smells. There are sounds. There are fluids. Sex is an intimate process that makes some of us feel pretty vulnerable, which is why it's best to save it for someone who treats you with kindness and respect—like the kind of people who couldn't care less how queefy your vagina is."
So sure, queefs are a bit embarrassing, but *sighs romantically* it's the little farty toot-toots in relationships that lead to the kind of long-lasting love we all want. In the end, you just kinda have to accept that life's a toot, and queefs happen.
Follow Hannah on Twitter.
***
This article originally appeared on Cosmopolitan.com. Minor edits have been made by the Cosmo.ph editors.
Recommended Videos