When you're part of an interabled couple—in this case, where one of you is a wheelchair user—it can be tough to find sex positions that resonate with you and/or your relationship. There aren't magic ones that work for everyone, but if you're looking to try something new, here are a few to consider.
Sex on a Platter
To serve up some real hotness, have one partner lean onto the bed so their crotch is conveniently located in their partner's lap. "This is good for manual or oral stimulation," says Eva Sweeney, who teaches about sex and disability at Cripping Up Sex With Eva. Jazz it up with copious amounts of lube, leg humping, and/or a strategically placed toy or two.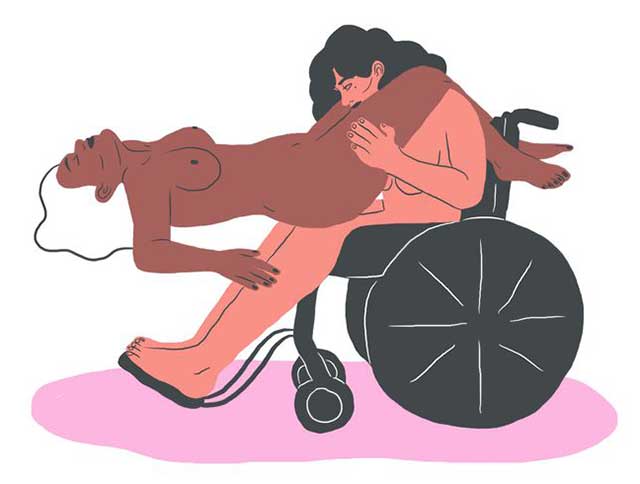 Continue reading below ↓
Recommended Videos
Up and Down
If you use a hospital-style bed, adjust it by changing the incline so the recipient is sitting up more—which is perfect for super-comfortable oral. "After one or two (or however many you can handle) orgasms, your partner can slide right into you for more passionate fun," says Stella Palikarova, multimedia artist and public speaker and sex positivity advocate for women with disabilities. "If you can't hold your legs up and out, like me, try a sex sling. And don't be afraid to use whatever you have lying around the house: a bedsheet, rope, scarves, neckties."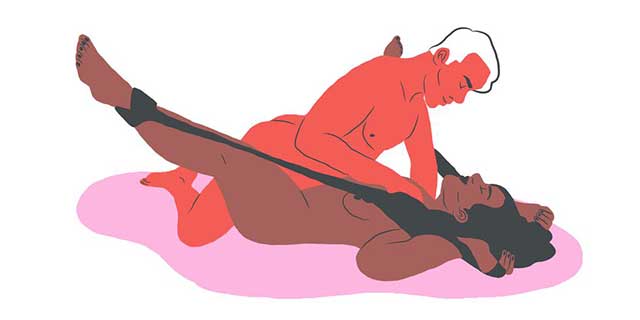 Take Me Now
"Positioning from behind is good because it's a way to get 'unstuck' from the ways you and your partner are used to relating to one another—in terms of positioning or space—if one of you is a wheelchair user or has limited mobility," says writer Laura Dorwart, who is married to a quadriplegic who uses a wheelchair. "I'm used to standing taller than my husband and looking down at him during the day, so being on top isn't always as fun for me. I like my sex life to feel totally different from my day-to-day life."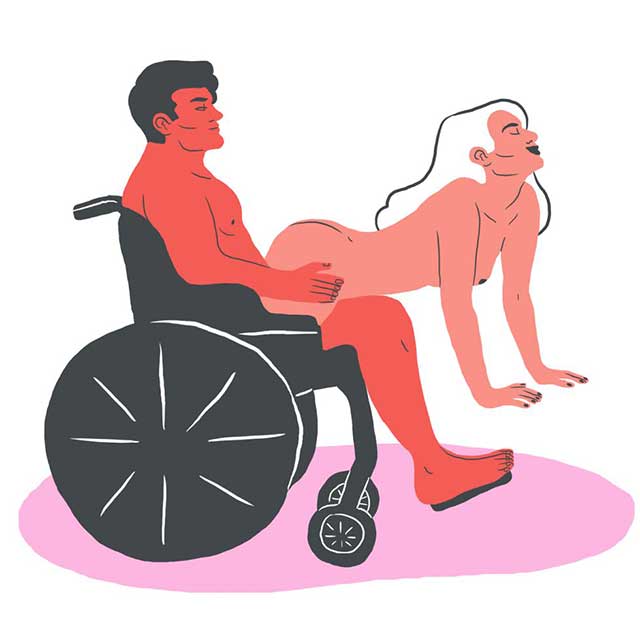 The Lap of Luxury
"I really like being straddled while I'm in my wheelchair," says E. T. Russian, a disability justice scholar, activist, and cartoonist. "I can use both my hands for lots of contact with the other person. Also, people just love laps, and they invite goodness." Use your words to facilitate said maximum goodness. "Because it's difficult for me to be 'active' in the way I might want to be in the bedroom, it's really empowering to be able to vocalize what feels good and suggest things to try next," says Palikarova. "Being able to move physically is not the only way that you can be an active participant in your intimate life."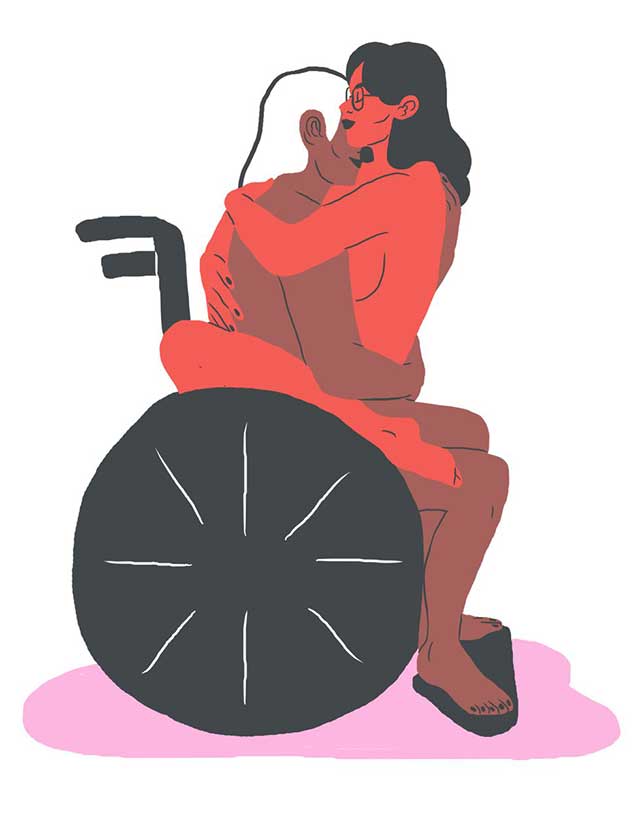 Hands-Free
If you're going solo, break out a toy, recommends Romina Puma, stand-up comedian and sex and disability expert. And if you crave hands-free love, there are toys just for that, like the Humpus. "It's very good for simulating penetration and it's all controlled with a remote control, so it's best for people like me who have difficulties with their arms." (There are also models for men and couples.)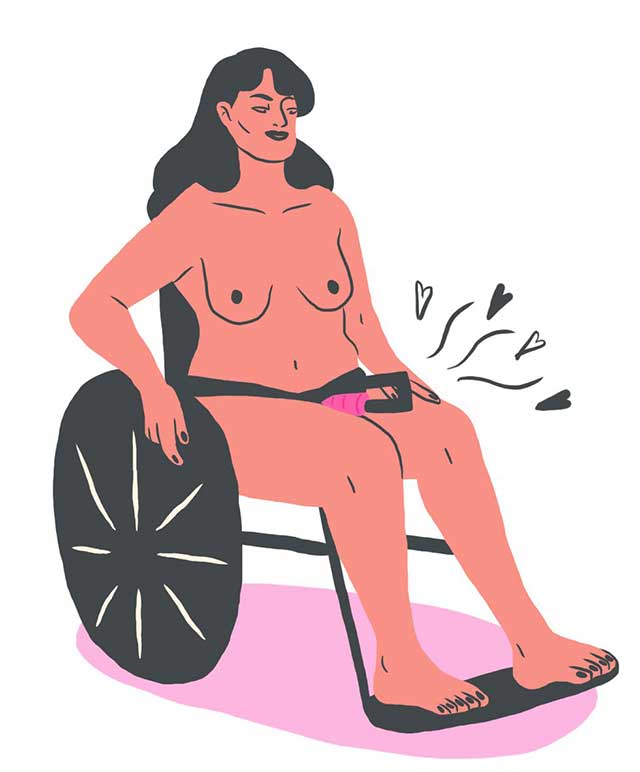 ***
This article originally appeared on Cosmopolitan.com. Minor edits have been made by the Cosmo.ph editors.