People who sell sex toys get access to top-of-the-line swag for themselves and the people they love (or at least like well enough). Which toy-centered positions do they highly recommend? Let's find out!
Elevated Oral
"The receiver lays down on their back with a pillow or two under their hips to lift them up off the bed. It may seem really simple, but adding in that height really opens up the hips and leaves the giver more room to explore without having to cramp their neck or dig their chin into the mattress. I recommend the Heart Wedge by Liberator–the wedge shape has a comfortable incline to keep the lower back supported, and it's firm enough to handle plenty of hip-bucking and thrusting." –Lisa Finn, Brand Manager/Sex Educator, Babeland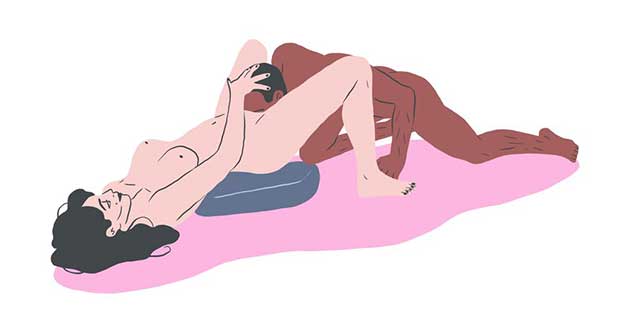 The Queen's Ultimate Triple Threat
"To take a pretty typical position and make it three times more exciting, have your partner lay on their back. I love to add flavored water-based lube for taste–and fun! I then begin oral-pleasuring with my tongue, focusing on the clitoral area and then adding the Silicone Darling Diamond Wand for amazing internal stimulation. While slowly thrusting the toy in and out, I complete my triple-threat-stimulation by using a small vibrating butt plug on my partner for the ultimate internal and external experience." –Monica Bernard, manager of the Adam & Eve store in Denver, Colorado.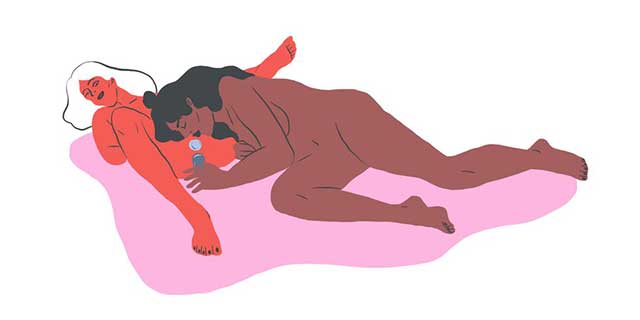 The Passion Plank
The woman lays flat on her stomach and has her legs together to enable partner penetration from behind in missionary style. The Passion Plank allows for deep penetration with excellent pelvic muscle control for amazing internal stimulation. I like to add theFun Factory Volta between me and the mattress to enhance clitoral stimulation. If you want to turn up the fun, add a blindfold–my favorite is the Loveblind mask from Liberator. For me, it takes away one sense and heightens all the others!" –AJ Johnson, manager of the Adam & Eve store in Greenfield, Massachusetts.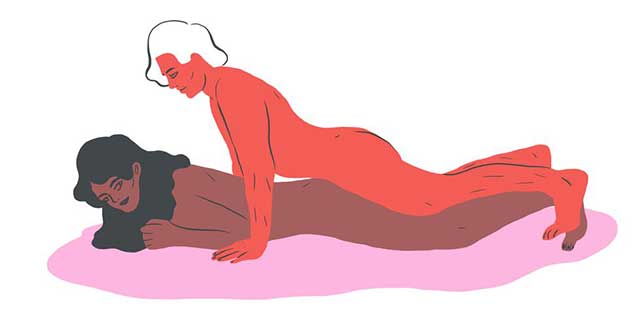 X Marks The Spot
"One of my favorite positions is when one partner is laying on their back, and the other lays belly-on-belly on top of them, facing sideways so that, from above you, both resemble an "X" or plus-sign with your bodies. This means you can see your partner's face while you both simultaneously stimulate each other. The person on top can either lay flat or kneel over you, similarly to someone laying across a lap to be spanked. Works great with internal-stimulators like the Pure Metal Wand, but any wand vibe or clitoral toy can be added in this position as well. It's a super fun and versatile position for providing mutual stimulation." –Andy Duran, Pronouns He/Him/His, Educational Outreach & Affiliate Manager, Good Vibrations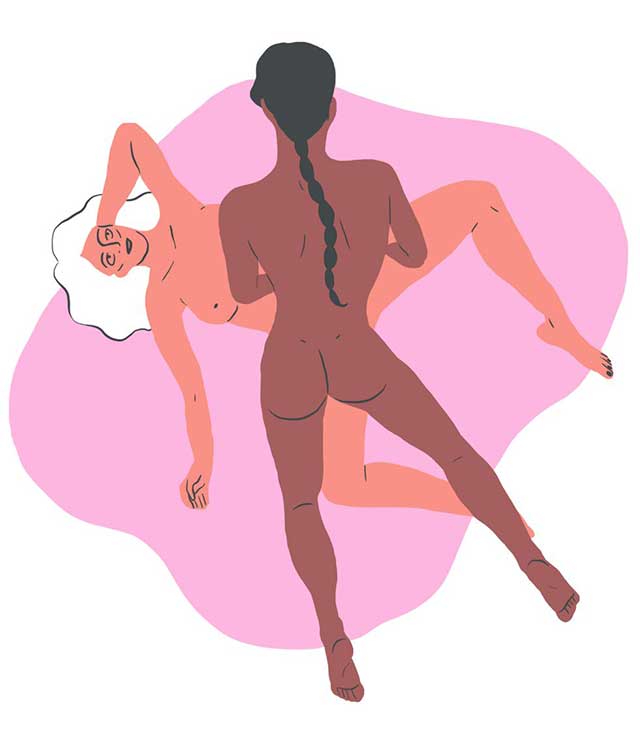 The Sit-Down Straddle
"Call me lazy, but I love the Sit-Down Straddle. They sit on the bed, you sit with your legs wrapped around them. It's super easy to get into this position from missionary or cowgirl–you don't really have to break contact, so it feels really natural. Plus, you have full access to each others' mouths, necks, nipples and ears, so you can kiss, stroke, hug and whisper sweet–or not-so-sweet–nothings. You have control over the speed, rhythm and angle, and you can use your legs for leverage–rocking and grinding for amazing clitoral stimulation. Plus, you can lean right back, using your hands for support on the bed behind you to get deeper penetration. To give your partner easy access to your clitoris, hand them your favorite vibe–mine's a Mantric massage wand–and let them take control while your hands grab the sheets in ecstasy." –Cecile Sharpe, Lingerie Copywriter at Lovehoney.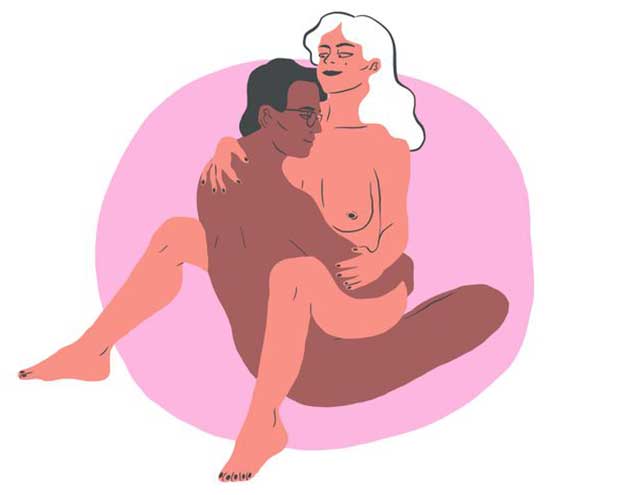 The Lazy Doggy
"The receiver lays down on their stomach with the Heart Wedge (or two pillows) under their hips or stomach to lift their butt off the bed, while the giver straddles over them, penetrating them from behind. Plus, you can even take it to the next level and tuck a small vibelike the Mimi Soft between the clit and the pillow to grind against with each movement." –Lisa Finn, Brand Manager/Sex Educator, Babeland.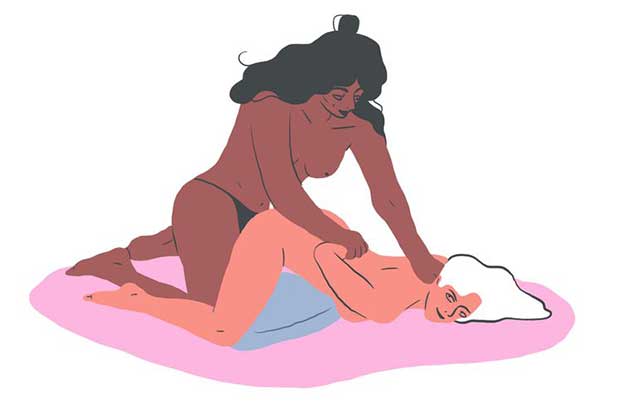 Jill Hamilton writes the blog In Bed With Married Women. Follow her onTwitter.
***
This article originally appeared on Cosmopolitan.com. Minor edits have been made by the Cosmo.ph editors.