Before I met Sky, I didn't think I would ever find love again. I had pretty much accepted that my great love was my ex-husband—we split up after five years together because he had found someone else—and when that love ended, I felt like that was it for me.
Love was done with me. So I just threw myself into building a future for me and my son by working as a nurse in Canada, with the goal of eventually bringing him over to live with me once I was settled.
It was soon after I moved to Canada in 2016 that I first went on Tinder. I wasn't on it for the noble purpose of finding true love; like many people on it, I simply wanted to have fun and feel desirable again. I had married young, and by the time I moved to Canada, I was a 25-year-old single mom who had forgotten how to date. My friends urged me to go on Tinder, but at the same time, they reminded me that it was "just for fun," so I kept my expectations low.
I was chatting with a couple of Tinder matches for weeks before I had the courage to start meeting them in person. I was right to be so cautious, because my first Tinder date was a disaster.
He was from Colombia, a detail that would become significant early into the date. Fifteen minutes into our conversation, he started talking about his family's lineage while playing with the steak knife in front of him. He asked me if I knew Pablo Escobar, and I replied that I had heard of the famous Colombian drug lord. He said Pablo Escobar was his uncle, and that in Colombia, people died almost every minute.
Continue reading below ↓
Recommended Videos
Outside, I was smiling, but inside, I was panicking. I wanted to get out of there, but I was scared of what he would do to me if I just got up and left. Take note, I was new in a foreign country and I didn't have any friends or family I could count on to rescue me.
I excused myself, went to the restroom, and called the other Tinder match I was talking to and asked him to save me. Yep, I was that desperate.
My Tinder savior arrived 10 minutes later. He pretended that he was my cousin and that we had an emergency: Our aunt had been in an accident and we needed to go to the hospital right away! As soon as I escaped from that date, I deactivated my Tinder account because I was scared my date would track me down.
Things didn't work out with my Tinder savior, either, because he was Italian and, having been used to dating Filipinos my whole life, I wasn't comfy with dating people of other races yet. I had also decided to go home to Davao City for nine months, so I wasn't ready for any commitment, much less an LDR.
I had been off Tinder for a while by the time the holidays rolled round during my nine-month vacation. Come Christmas Eve, I was having drinks with my cousins when they decided to take a break to call their boyfriends and girlfriends. Single me got bored, maybe a little jealous that I didn't have anyone to greet a merry Christmas, so I reinstalled Tinder. I figured I was on a one-year premium subscription anyway—such a shame for that to go to waste, right?
As soon as I started swiping right, boom! My first match was Sky, a Filipino-American who was then living in Makati.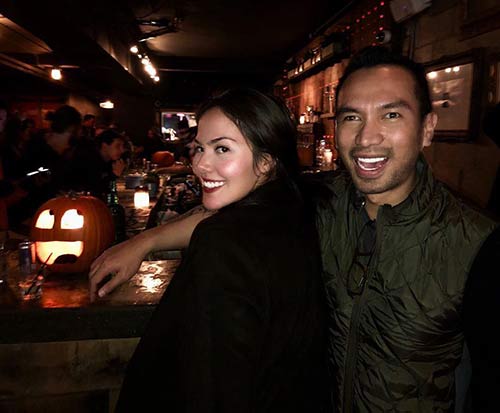 Sky wasted no time; he messaged me right away. He told me about his life as a US Navy combat veteran who had fought in Iraq, where he had suffered severe traumatic brain injury. He told me he was a divorcé. I wondered why he was telling me his life story off the bat, and was this a copy-pasted introduction he sent to all his Tinder matches? But I was intrigued, so I stopped swiping and focused on him.
When midnight came, Sky called to greet me. He was the only person to do so—my friends just messaged me online or texted their greetings—and he was a complete stranger at that. By the end of the night, I was hooked.
In the week that followed, Sky and I talked so often and opened up to each other so much that we fell in love. He was retired from work due to the serious injury he sustained in the line of duty and I was on a long vacation, so we had all the time in the world to get to know each other. After one week of talking, he hopped on a plane to see me.
I was nervous about our first meeting, of course. I knew there was a huge chance that our online chemistry wouldn't translate as well in real life and only disappointment would be waiting for me once we finally met. I had to ask my friends to join me as I picked him up from the airport so I wouldn't be alone in case the first meeting failed miserably.
The night I picked him up, it was rainy and the airport was busy and full. Thirty minutes passed before I heard a voice call out my name. I turned to the source of the sound and there he was.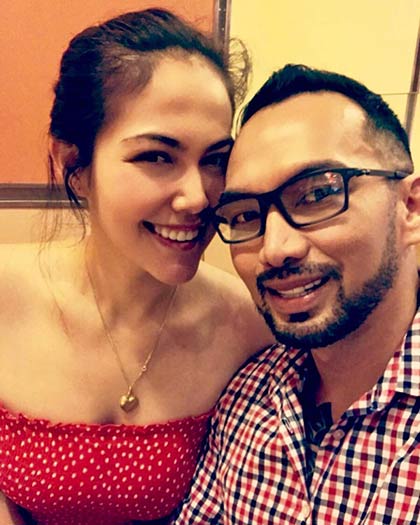 Like long-lost lovers in a movie, Sky and I hugged, and kissed, and couldn't keep our hands off each other. I asked my friend to drive my car so he and I could chat and hold hands in the backseat. Turns out I shouldn't have worried so much about our chemistry IRL, because everything we did together felt even better side by side than through a screen.
But I still hadn't told Sky that I had a son, because I was terrified that he'd think being with me was too complicated and he'd just up and go. The next day, I finally told him about Drake, who was then five years old and who lived with my parents while I was in Canada. I told him that I planned to eventually bring Drake with me to Canada, where we would settle.
I braced myself for Sky's reaction, knowing full well that this was a make-or-break moment. But Sky was all smiles. He didn't have children with his ex-wife, and he said that he could be a father to Drake and he could follow us anywhere we wanted to go. As a combat veteran who had seen and suffered the worst, he told me that it was like he had been given this second life to find me. He told me that before we met, he was just alive, and now that we had met, he was truly living.
I first introduced Sky as a friend to Drake, because I didn't want to confuse my son. But as the months passed and I was due to return to Canada, Sky told me that he wanted to build a home with me and Drake. I wanted the same dream for us, so I explained to Drake that Tito Sky loves mommy so much and will be mommy's helper in raising him. I also reassured him that his dad still loves him very much; it's just that he's gaining another person to love him.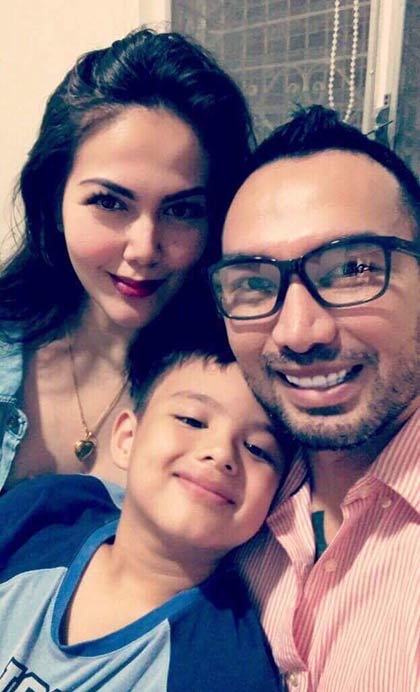 And Sky does love Drake. And Drake loves Sky. I couldn't be happier that the men in my life love each other.
Sky joined me as I returned to Canada last year, and since then we've been living together in a nice apartment with two cats. We talk to Drake almost every day and we look forward to the day he joins us in our home for good this year. It hasn't been all rainbows and butterflies, but we've made it this far, and every day we're together, we celebrate that.
But hey, all this wouldn't have happened if it hadn't been for Tinder! Like I said, I wasn't really looking for love when I downloaded the app. I was no fool; I knew the app's reputation. But joke's on me, because I got way more than I bargained for. (Of course, it goes without saying that Sky and I are no longer on Tinder, having both deleted it around the time of our first meeting.)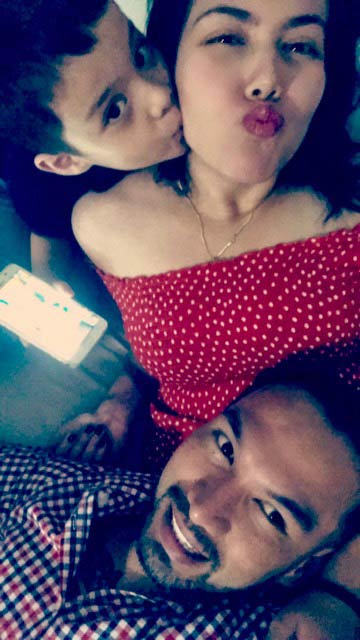 I guess the only advice I can give other single moms who hope to find love again is to just let it happen, whether it comes to you online or offline, even if it comes to you when you least expect it. But don't sit idly by just waiting for it to happen; in the meantime, focus on your growth, stay beautiful inside and out, take care of yourself and your kids, and celebrate the strength you've gained from raising a human on your own! One of these days, you'll attract someone who deserves the superwoman that you are.
And when that day comes and you find yourself facing a chance like the one I faced when I saw Sky on an app, don't be afraid to take it. Who knows? That unfamiliar man on the screen might just be the man for you.