Bet you didn't know this, but yes, a leave-on gel for your man's member actually exists IRL!
Men's grooming line ToppCock just launched Silver, a post-shower gel your guy can apply on his penis. According to the website, the product contains "real silver nanoparticles," tea tree oil, and aloe vera—which are all known to have anti-bacterial and anti-fungal properties. Translation: it can neutralize your man's odor down there. 

The brand's marketing team sure has a sense of humor: the sleek, streamlined packaging features a cock (of course!) wearing a top hat and spectacles. The copy? "PROPER AND PROUD...Odor Neutralizer for Man Parts."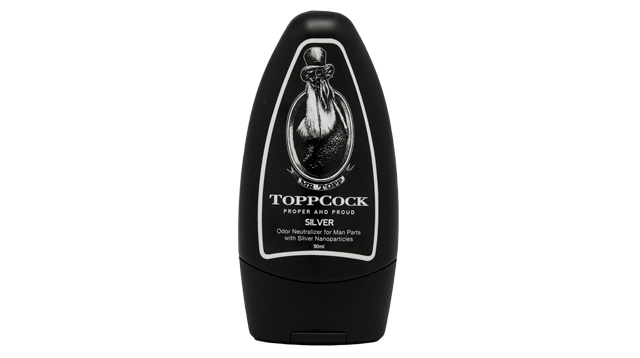 How does it work? After showering, your boyfriend should apply a small amount on his hands and then carefully spread it on his penis. The website also claims guys can use it after exercising or playing sports, and they can reapply as often as needed.
You know, in case they have a date post-workout and don't have time to shower? Which is gross, BTW.
Silver retails for about P185, and is available here!