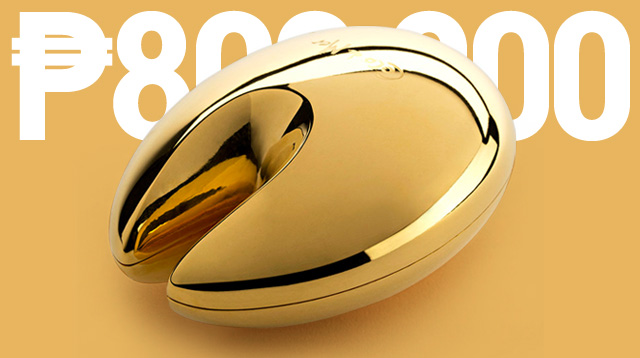 It costs $18,000, roughly a little over P800,000! As if money comes easy for us all.
It's called the Nell Pleasure Seed Vibrator, named after King Charles II's long-time mistress and femme fatale Nell Gwyn. It's produced by Coco de Mer, a London-based designer of sex toys, lingerie, and other things erotic. 
The Nell has five vibration patterns, and each can be experienced at increasing levels of intensity for the user's pleasurable experimentation. Coco de Mer claims that the palm-sized vibrator makes "intense vibrations pulsate through the twin tips of the seed."
How is the price justified? The Nell is plated in 18-carat gold and packaged in a gold-plated artisanal wooden box. As for the level of orgasms? We've yet to find out—by word of mouth, of course.
Follow Stephanie on Twitter.
RELATED:
Pick Your Pleasure: Vibrators You Should Try Out
This Is The Most Stealth Vibrator Ever
The 11 Emotional Stages of Buying a Sex Toy
Oh My! Sex Toys That'll Make Christian Grey Proud
Recommended Videos