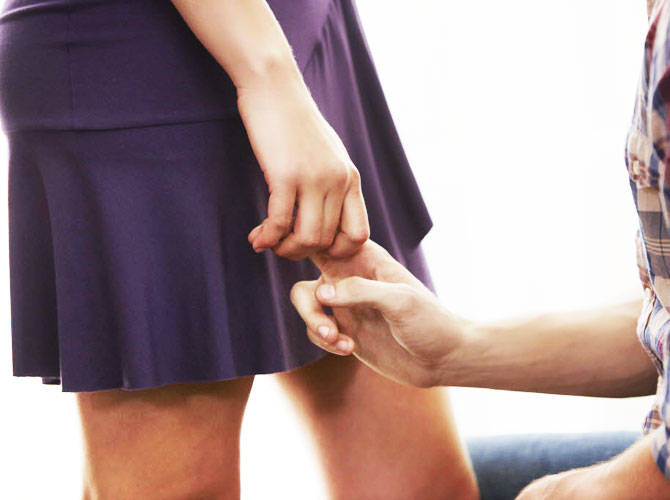 We have to admit, we all breathed a sigh of relief when Prince William, Duke of Cambridge second in line to the throne of the British commonwealth, finally announced his engagement to long-time girlfriend Kate Middleton. They met in university in 2001, and after years of eluding questions about their on-off relationship, people all over the world feared they would eventually just fizzle out. Turns out, they were just doing what experts say is increasingly common for couples: staying in the dating phase for ages to make sure that it's right. "People are taking longer to figure out who they are and what they want—in life and in a partner," explains Jean Twenge, PhD, author of Generation Me. "As a result, there aren't rules anymore about how long is too long to wait to get married."
But for all the couples who eventually make it to "I do," there are plenty who crash and burn after investing several years in a dead-end relationship. Which leads us to the important question: If marriage is something you see in your future, is a seriously long LTR a good idea or a waste of time?
 WHY WE'RE WAITING
A recent study from Pew Research Center in Washington found that millenials (that is, those who grew up in the 21st century) are on track to be the most educated generation ever. After all that studying, it's natural to want to do something with your pricey degree before getting married, taking on a scary mortgage, having kids…i.e., settling down and putting family needs before personal ambitions. Also, a lot of couples are moving in together before tying the knot, so they're basically living as if they're already hitched. The main thing that finally pushes many couples to marry is one traditional desire they can't shake: that they should be legally bound before they have kids, says Hannah Seligson, author of A Little Bit Married.
 THE CATCH
So maybe you don't mind the idea of biding your time with a guy you assume you'll spend the rest of your life with, but how do you make sure he doesn't secretly have other ideas? You've gotta have the talk. Even if you feel like you're not ready for marriage this minute, it's crucial at least to discuss the prospect of exchanging rings by the 18-month mark of a relationship, says Barton Goldsmith, PhD, author of Emotional Fitness For Intimacy, and then follow it up with a check-in every year to make sure that you both still see it happening.
Seligson also recommends that you never take a big step as a couple, like moving in together or combining finances, without telling your partner how you feel about marriage. That means if he doesn't bring it up, you absolutely have to. Even if his time line is different from yours, it opens things up for discussion. "A lot of people in these long-term relationships aren't communicating their needs, and that's where they develop problems," she says. If you're freaked he might not be on the same page as you marriage-wise, keep this in mind: Breaking up after several years of dating can feel as traumatic as a divorce or separation, especially if you were living together. It only gets worse the longer you date, so it's best to find out where you stand ASAP.
Oh, and if you have been together forever but are waiting to feel 100% sure, it's time for a rethink. "Every marriage is a leap of faith," says Goldsmith. In fact, that may be the best thing about it.
Recommended Videos