You probably owned a couple of tie-dyed tees if you grew up in the '90s. In fact, you likely experienced making your own tie-dye shirt as a school project (if you had a super-cool teacher). But did you know that the technique of dying fabric dates as far back as the sixth century? Back then, the tie-dye technique was used in countries like India, Japan, and Africa, but the colors and patterns reflected their respective cultures-not the bright and trippy shades that we know today. It was only in the roaring '20s that the trend became huge in America and would continue to reemerge every 20 to 30 years or so. It's 2020 and it looks like the psychedelic trend is back-and we're all for it! If you want to dress like you're back in the '90s, we found a couple of cool finds you might want to check out:
Add these 10 rad tie-dye pieces to your cart:
Tie-Dye Face Mask (P180) from Artsykit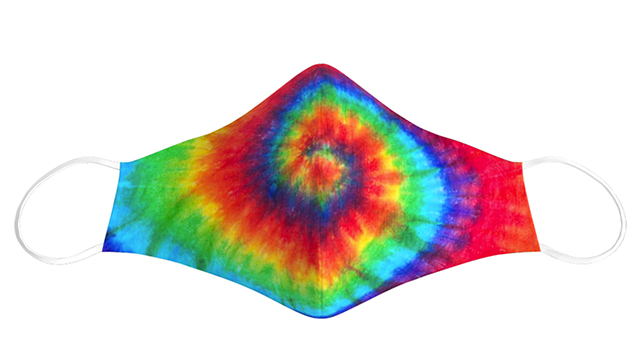 Continue reading below ↓
Recommended Videos
Stay protected and add some fun to your quarantine looks with this cool face mask from Artsykit. This three-ply non-medical face mask features two layers of canvas fabric and a filter for an additional layer of protection. It also has a pocket where you can insert tissues and filters just in case you want to be extra careful.
Available online.
Periwinkle Crop Top and Shorts Set (P1,650) from Pinky Promise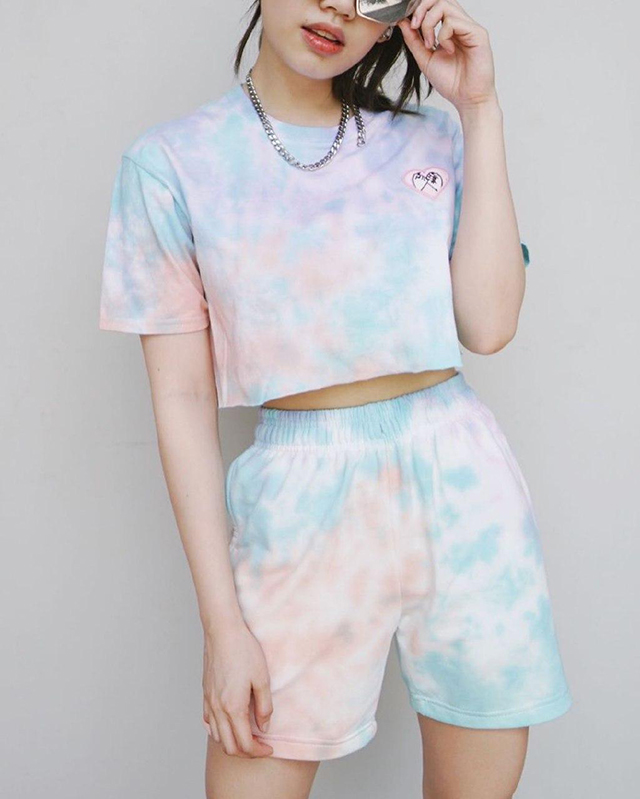 Pastel lovers, you'll swoon over this crop top and shorts set from Pinky Promise. It features soft hues like purple, blue, and orange which makes the loungewear set look cool and comfy to lounge in. It even has a heart-shaped patch with a pinky-promise illustration-super cute!
Available online.
Tie-Dyed Bucket Hat (P399) from OXGN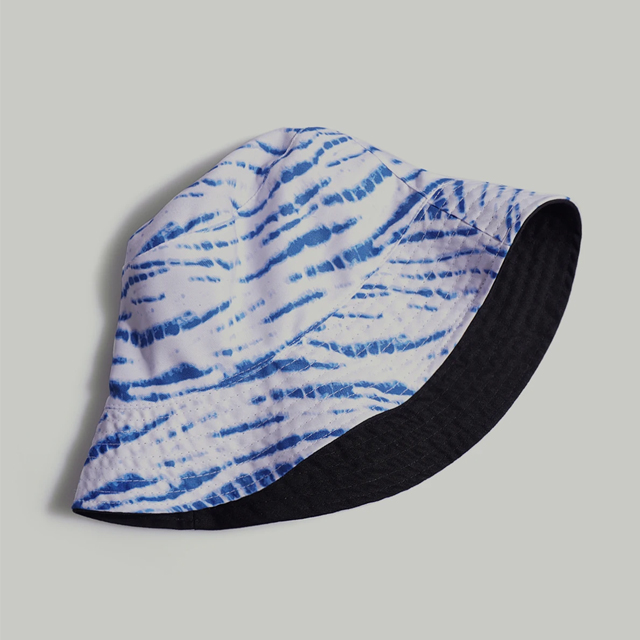 Spruce up your look when heading out to do errands by putting on this cool reversible bucket hat from OXGN. It has a tie-dyed side in white and blue perfect for your denim looks as well as a plain black side that'll go with any quarantine outfit. 
Available online.
Tie-Dye T-Shirt (P200 to P250) from Tie Dye Store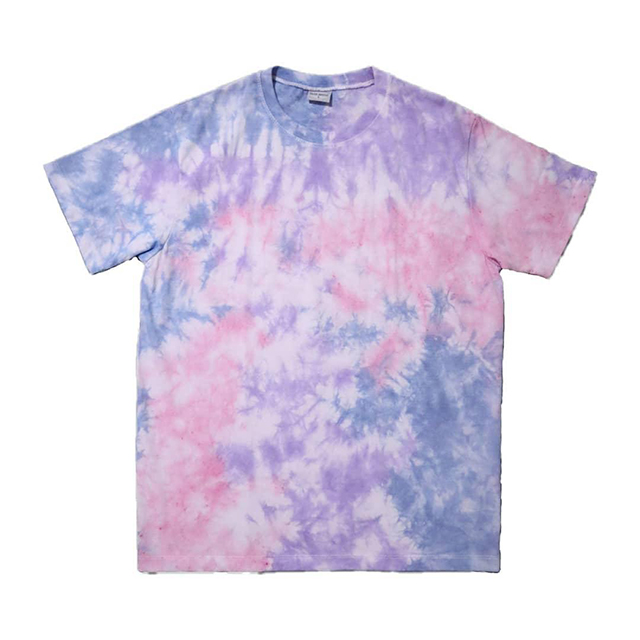 Love soft colors? Tie Dye Store creates classic tie-dye shirts in cool prints and color combinations and we're in awe with their Cotton Candy Crumple design! Best part? Their tees are budget-friendly so you can get one for each member of your squad! 
Available online.
Canvas Trainers (P499) from H&M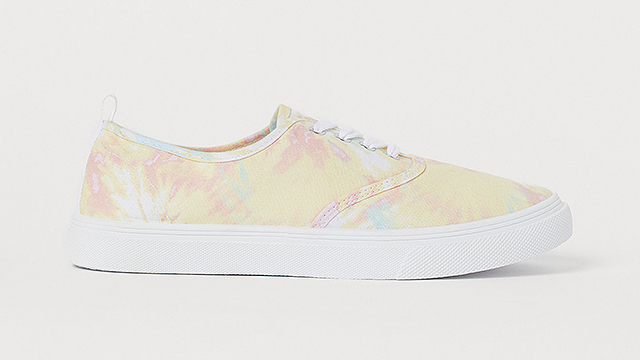 Yup, you can rock the tie dye trend on your kicks, too! H&M's canvas trainers get a tie-dye treatment featuring soft pastel hues like yellow, pink, and blue. They'll add character to any look!
Available online. 
Tie-Dye Sweatshirt (P3,295) from Zara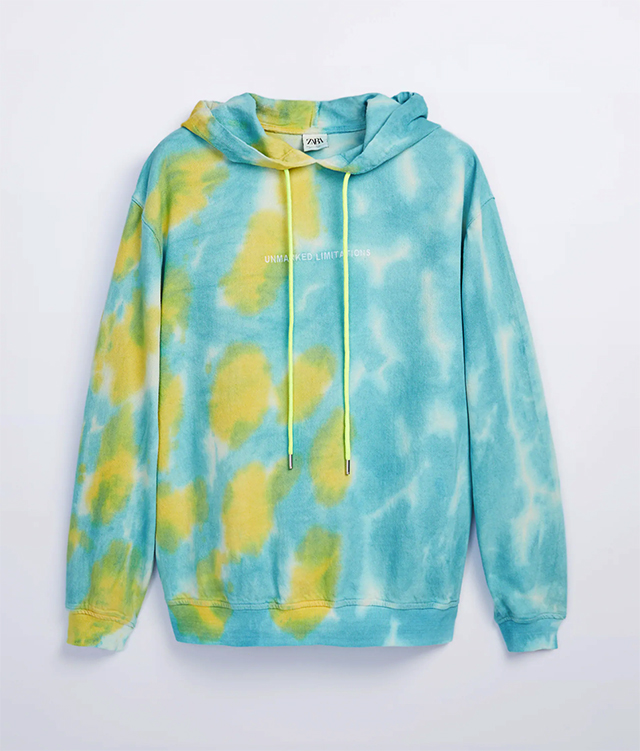 Cozy up in this oversized sweatshirt from Zara. It features a bright blue and yellow tie-dye print that'll turn heads when worn outside. It's a must-have piece in time for the rainy season!
Available online.
Merci Paris Tie Dye Tote from Good Design Co.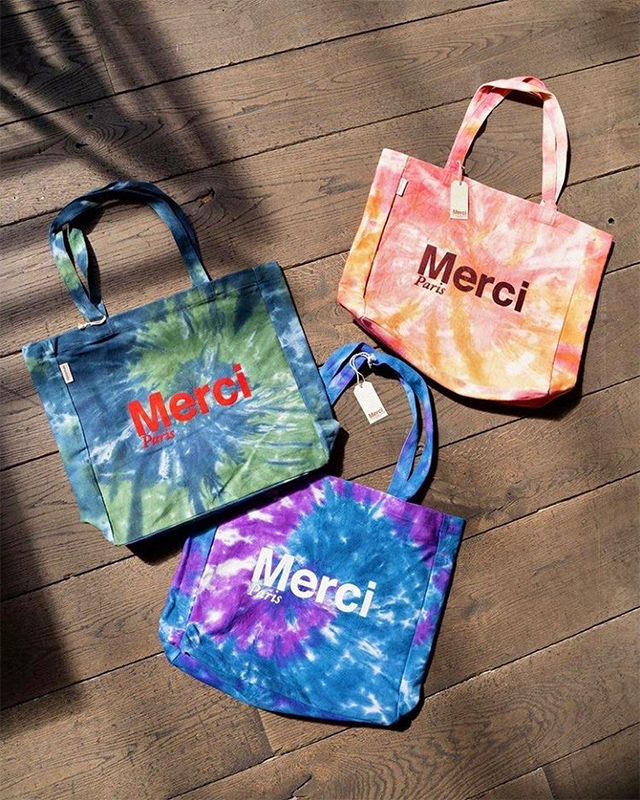 Looking for a cool everyday tote? These eye-catching bags from Good Design Co. are spacious enough for running daily errands. The totes are bold enough to turn any plain outfit into an Instagrammable look!
Available online.
Tie Dye Bikini Top (P1,015) and Bottom (P845) from Forever 21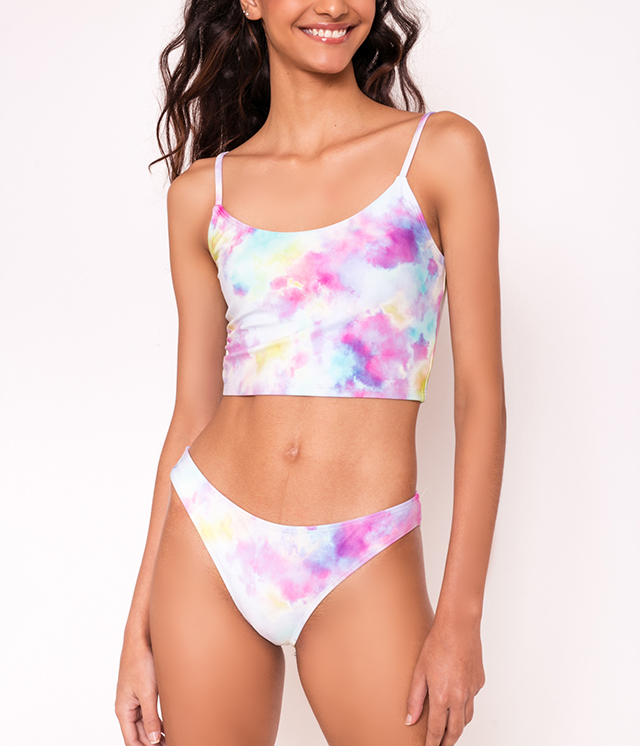 Who says you can't wear bikinis even when you're just chilling at home? This cute pair from Forever 21 features a tank top and bikini bottoms in subdued colors like purple, pink, blue, and hints of yellow. 
Available on Lazada. 
Pastel Tie Dye Print Romper - Purple (P1,349) from Pomelo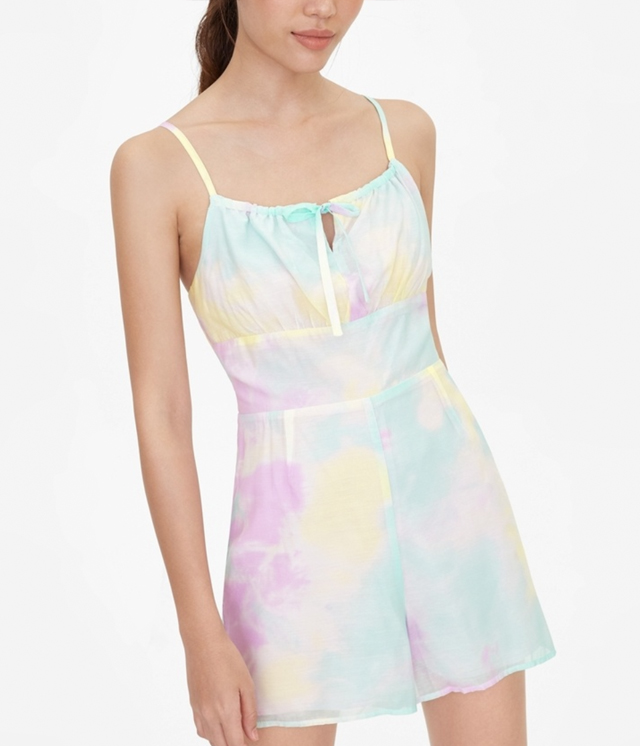 This cute romper from Pomelo comes in a gorgeous cotton candy-inspired color, featuring soft hues like purple, sky blue, and yellow. It's the perfect piece for days when you don't have the energy to think of what to wear but still want to look cute! Top it off with a PPE coat in case you want an extra layer of protection if you're heading out.
Available online. 
Drop Shoulder Half Zip Tie Dye Sweatshirt (P658) from Zaful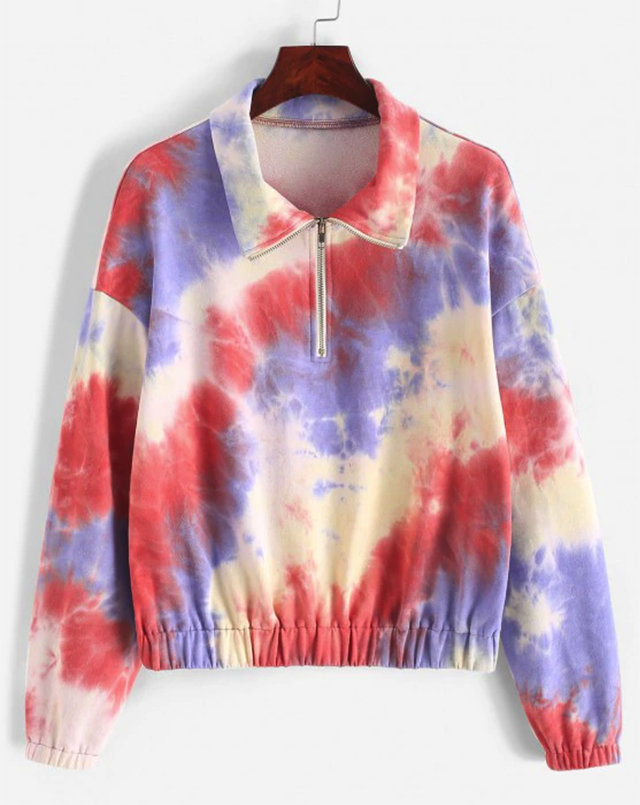 For a laid-back look, this hoodie from Zaful is what you need. It features drop shoulders and a half zipper for lazy looks that still look like you tried. Plus, it comes in a bright color combination that'll add some life to your look! 
Available online.