Exploring uncharted alleys and less tourist-y spots is one of my favorite things to do whenever I'm traveling. During my last trip to Japan, while walking along the glitzy street of Omotesando, a brightly lit pink store in a humble alleyway caught the corner of my eye. So I took a left turn right before MAX&Co and found myself at AMORE Vintage OMOTESANDO. Initially, it seemed like any other stylish and quirky vintage boutiques in Tokyo; but upon looking at the store display more closely, I realized that the shop is filled with Chanel bags and accessories from floor to ceiling.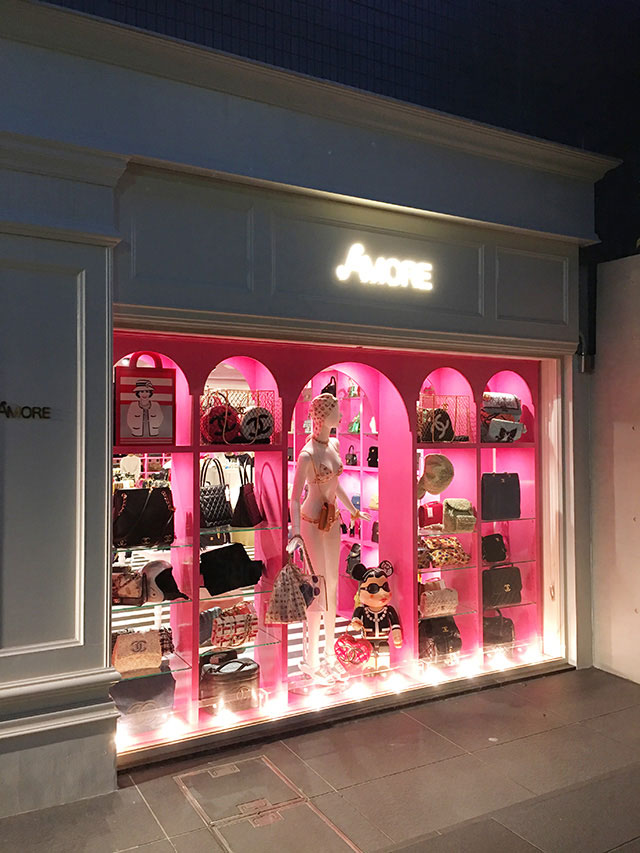 ADVERTISMENT - CONTINUE READING BELOW ↓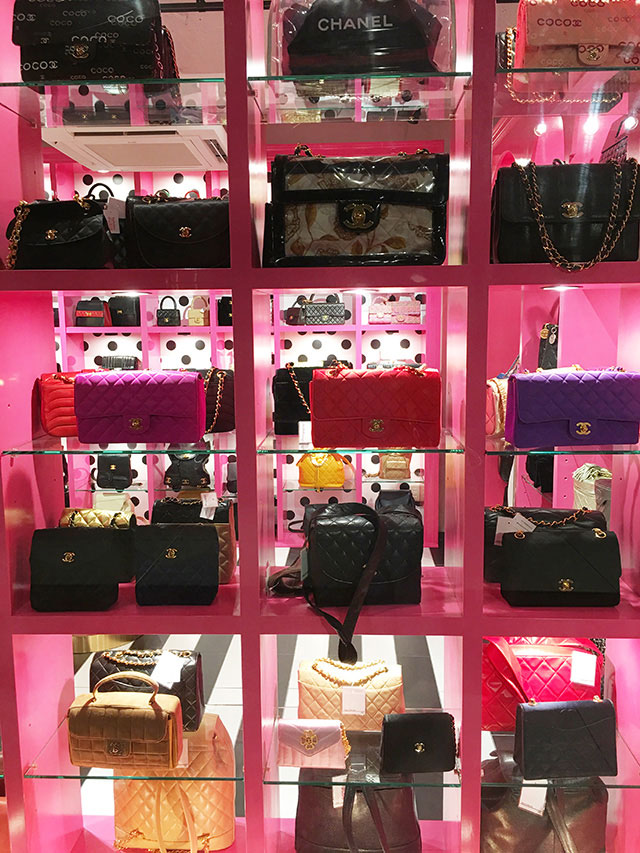 I've been to vintage stores in Tokyo before, but never have I seen a shop solely devoted to Chanel merchandise, with a collection this varied and overwhelming. Plus, it has two floors! The ground floor houses leather goods and jewelry, while the basement has clothing, shoes, and other accessories—like toys and figurines.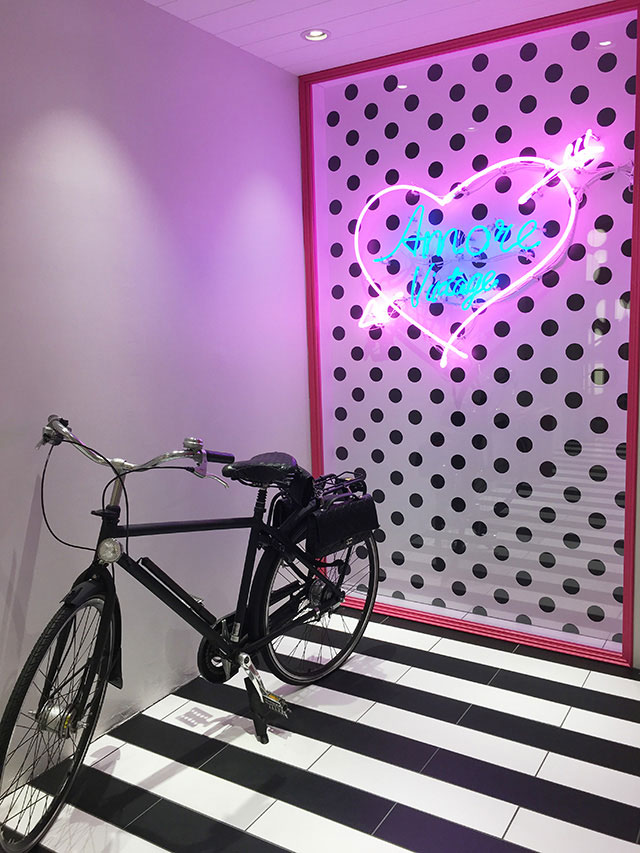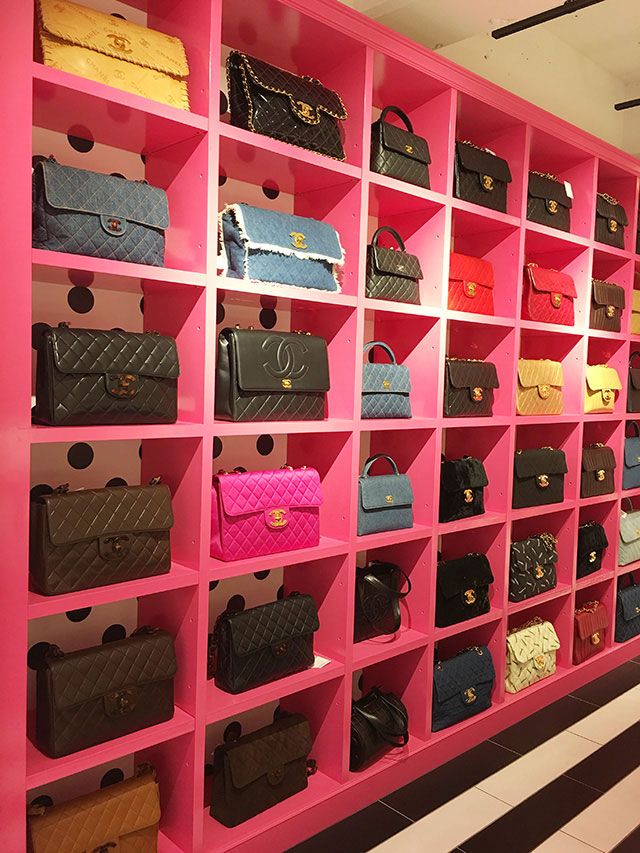 ADVERTISMENT - CONTINUE READING BELOW ↓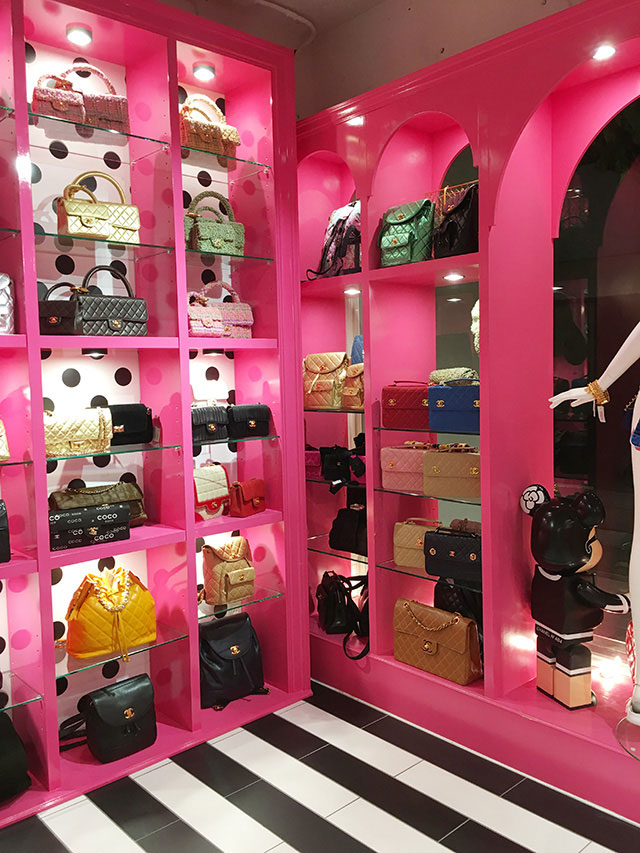 AMORE OMOTESANDO stocks Chanel pieces dating way back to the '80s and '90s—there are even rare pieces if you're lucky! Though prices are quite steep, ranging from P20,000 to P300,000 depending on the style (the leather bags are obviously more expensive), the selection is so rare and one-of-a-kind that you're likely to bring home a piece that's worth the investment.
ADVERTISMENT - CONTINUE READING BELOW ↓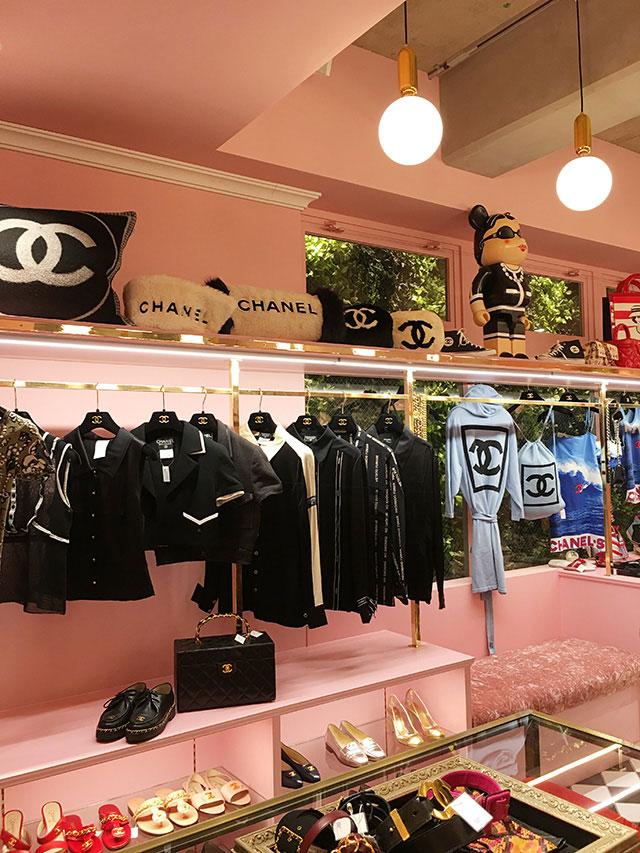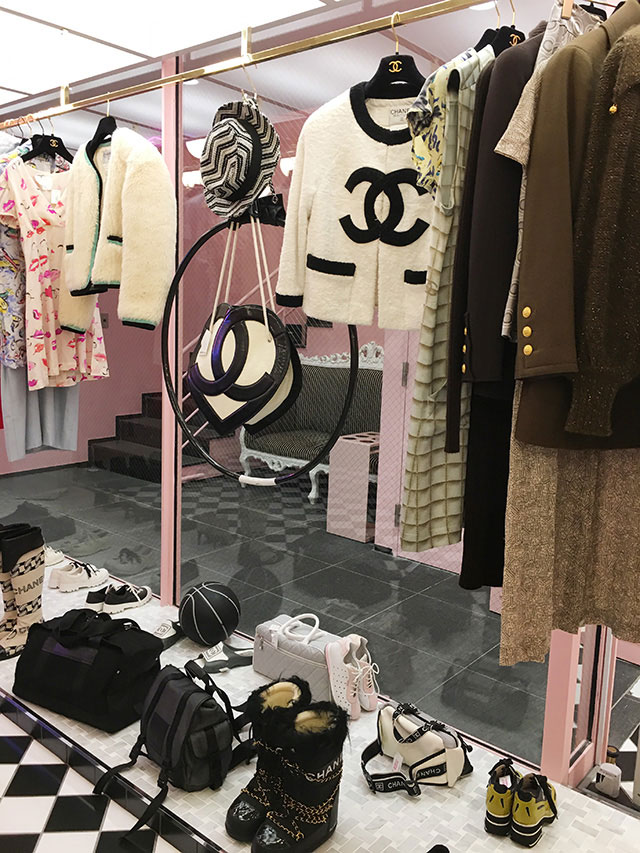 ADVERTISMENT - CONTINUE READING BELOW ↓
It has another branch around the corner called AMORE AOYAMA, which stocks other brands like Gucci, Louis Vuitton, Ferragamo, and the like, but it's not as IG-worthy as the store in Omotesando. You can follow its Instagram to see some of the pieces it has in stock, but it is its tagged photos that'll spark more intrigue.
That said, I wondered how a store with such great finds is not being discussed so much online. With such an Instagrammable space and accessible location, AMORE should be top-of-mind for every fashion girl traveling to Japan, right? But how come it's not always geo-tagged and there aren't a lot of photographs online? The answer is simple: The influencers want to keep it a secret so they don't blatantly talk about it!
ADVERTISMENT - CONTINUE READING BELOW ↓
Belgian-based influencer Nadia Azize writes in her caption, "A lot of influencers come here but unfortunately don't share it so I will!"
Preview reached out to local fashion blogger Renee de Guzman, who also travels a lot and admits to buying a 1991 Chanel handbag from AMORE, a piece she featured in Preview's bag raid video. 
ADVERTISMENT - CONTINUE READING BELOW ↓
"I remember seeing Amore Tokyo on Yoyo Cao's Instagram," Renee shares how she found out about it. When you sift through @amore_tokyo's tagged photos, you'll see a lot of celebs and popular influencers pop up like Hailey Bieber, K-pop star Sunmi, Irene Kim (@ireneisgood), Jules Sarinana (@sincerelyjules), and even Lily Maymac (@lilymaymac). 
ADVERTISMENT - CONTINUE READING BELOW ↓
While it is oftentimes tagged, these influencers leave out AMORE in their captions, allowing for the store to remain ambiguous online. Since its profile page only mentions their boutique locations and offers worldwide shipping, it might also make one wonder if they're an online reseller, a physical shop, or a by-appointment consignment store. But the truth is, you can simply walk right in, make a purchase, snap a few IG photos, and be on your way. No condescending looks; no judgment whatsoever.
All things considered, I can't blame these celebs and influencers for not spreading the word. With a secret this stylishly awesome, it almost feels too good to share.