Celebrities love their closets as much as they love their Birkin bags. And it's easy to see why: crystal chandeliers, floor-to-ceiling shelves of Louboutins, fridges full of Fiji, and champagne doorbells (yeah, we'll get to that). Take a look at the most outrageous celebrity closets, from Kylie Jenner to Chrissy Teigen to DJ Khaled, and live vicariously through these celebs as you take in their insanely over-the-top rooms that are bigger than most people's homes. Not jealous at all. Nope. Totally cool.
Christina Aguilera
The pop singer actually has two closets—because one just isn't enough. And one of them is reportedly dedicated to shoes (which are *obviously* organized by designer). The room also comes fully equipped with leopard carpet and pink shelves. The petite 5'2" Christina even has a Beauty and the Beast-style ladder to reach them all.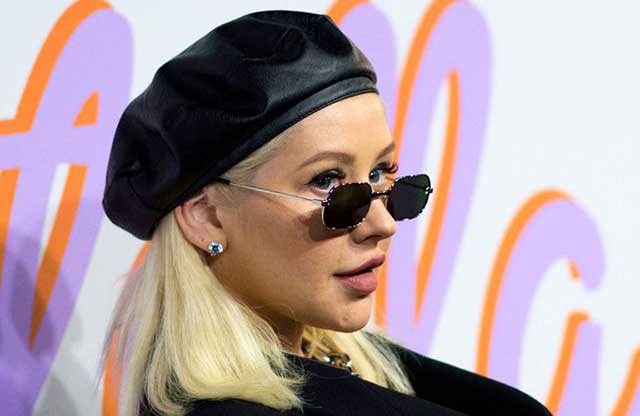 Continue reading below ↓
Recommended Videos
Mariah Carey
Mariah's closet is almost as over-the-top as she is, featuring marble floors, pink and gold accents, and her over 1,000 pairs of shoes on display. But the most *extra* feature in MC's closet? It's climate controlled. I don't know her.
Rachel Zoe
Rachel's closets rival those of the A-List celebs she styles on the daily. Rachel revealed to InStyle that she has eight—yes, eight—closets, which she fills with over 100 vintage Chanel jackets, 10 Birkin bags, and over 100 pieces of Missoni.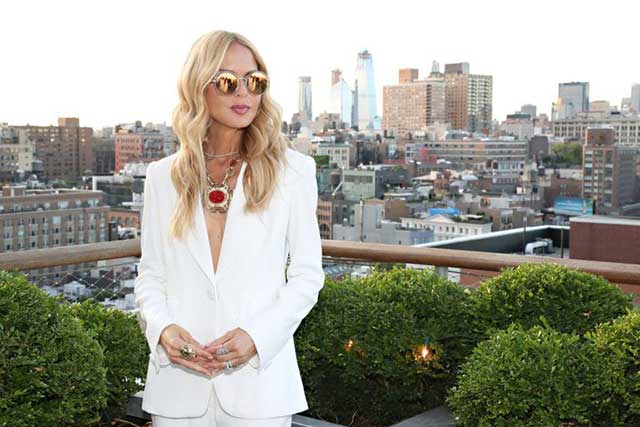 Chelsea Handler
Chelsea's closet is full of surprises, like a plaster mold of another woman's breasts that was gifted to her by none other than Ellen DeGeneres. She also has customized underwear for specific days of the week that were a present from Stella McCartney. But her favorite closet staple she told People: a bar. Goals.
Kylie Jenner
The 20-year-old recently renovated her handbag closet (that's right—a room for just handbags). A rock crystal chandelier hangs from the ceiling to shine on her estimated $250,000 worth of handbags, including over 10 Hermes Birkin bags. She recently insta'd a photo inside her insane handbag heaven wearing a mini silk robe and heels with the caption: "options." Same.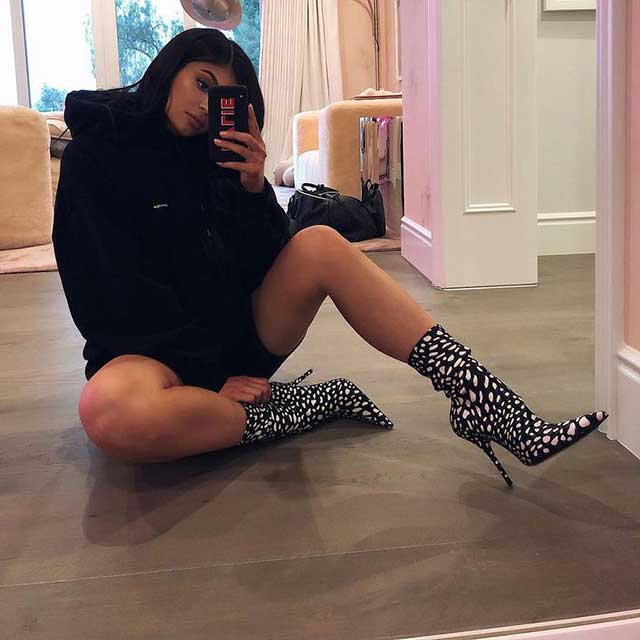 Khloe Kardashian
The most outspoken Kardashian sister has a 150-square foot space dedicated entirely to her fitness wardrobe, including a fridge full of Fiji, every color of running shoe imaginable, and pull-out drawers of sports bras that are so beautifully reminiscent of your local Victoria's Secret.
Chrissy Teigen
The new mom-of-two, master chef, and former model, Chrissy's closet is as cool as she is. Contrary to the previous rooms we've seen on this list, Chrissy went all-black with her shelves on shelves of floppy summer hats, stacked handbags, pull-out drawers filled with sunglasses, and perfectly lined shoes that don't seem to be color-coordinated (it's okay, Chrissy, we forgive you).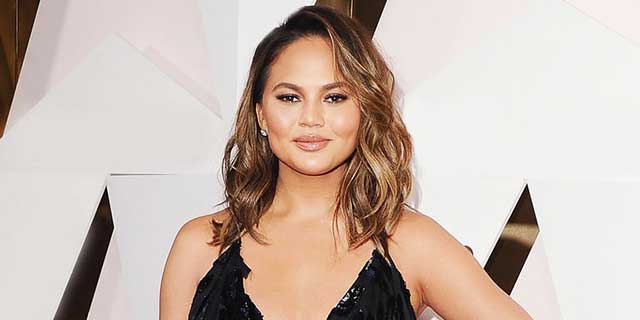 Jennifer Lopez
J.Lo has a ladder to help her reach the floor-to-ceiling shelves in her closet. As she shows off in this People closet tour, her shoes have their own separate room (as shoes should), and that ~*famous*~ green Versace dress we all know and love is displayed on a mannequin in the middle of the room.
Jessica Simpson
Jessica gave her footwear their own room. A room in her closet is dedicated entirely to her high heel collection (absolutely no flats in sight). And the room, of course, is color-coordinated. Because how else would you organize a room full of shoes?!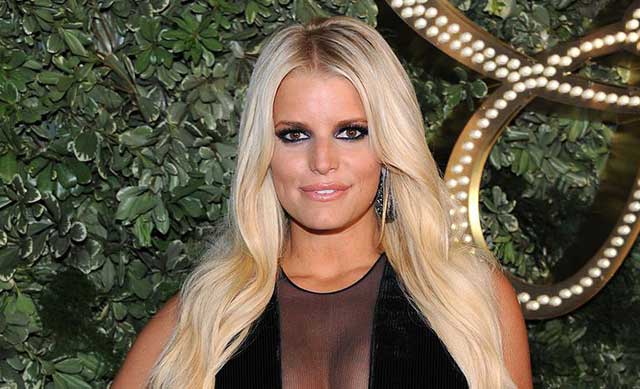 Kimora Lee Simmons
Kimora has described her closets as "boutiques." The former CEO of Baby Phat revealed she has over 500 pairs of jeans and 35 custom-made Birkin bags (I'm sorry, what) in a closet tour with Bluefly. And she has a photo on her computer of every item in her closet—because lying in bed choosing your outfit for the day rather than standing inside a massive closet is honestly ideal AF.
Elton John
Sir Elton John is known for his outrageously amazing outfits that he pairs with equally outrageous pair of shades he's been collecting since the 1970s. And he had shelves built into the eaves in his attic, Architectural Digest reports, to display them all. Like true royalty.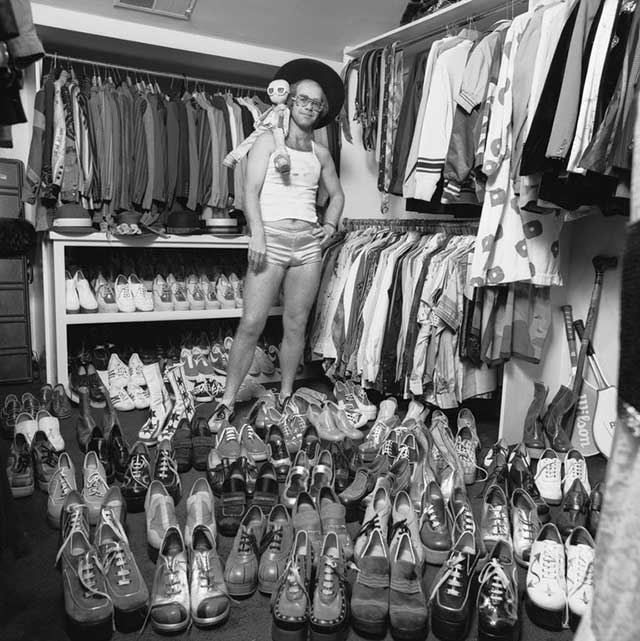 Lisa Vanderpump
The Vanderpump Rules queen's closet is all white: white walls, white floors, white shelving, white cabinets, and white center islands. Crystal chandeliers hang from the ceiling to highlight her rows on rows of jewelry, which is displayed on a countertop—just like walking through a very white Tiffany's.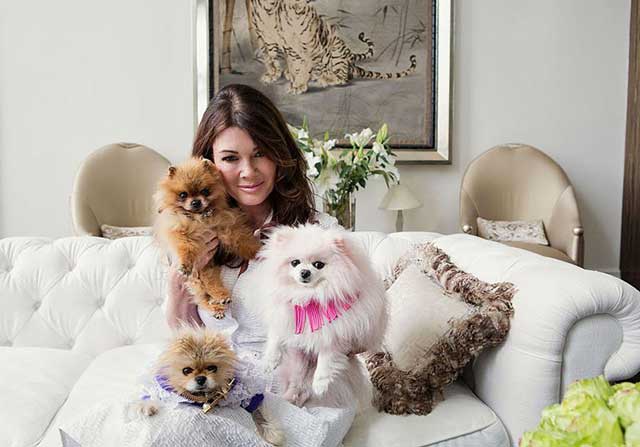 Cindy Crawford
The model legend's larger-than-life closet has several parts: a walk-in, a dressing room, a vanity, a bathroom, AND a balcony. As she showed off to Vogue, Cindy's closet is full of her most iconic looks that her second-coming daughter, Kaia Gerber, is probably after every day. Like that legendary Versace bandage dress and those cut-off shorts from her sexy 1992 Pepsi commercial. Cindy also has an insane amount of hats, all displayed proudly on pegs.
Giuliana Rancic
Giuliana's 200-square foot custom closet is all-white (we're seeing a trend here) but with blue accents. The center island has a carrera marble countertop and houses tens of sunglasses in its drawers. Giuliana's closet is also organized to perfection—items on higher shelves are pieces she wears less frequently. Makes sense to us.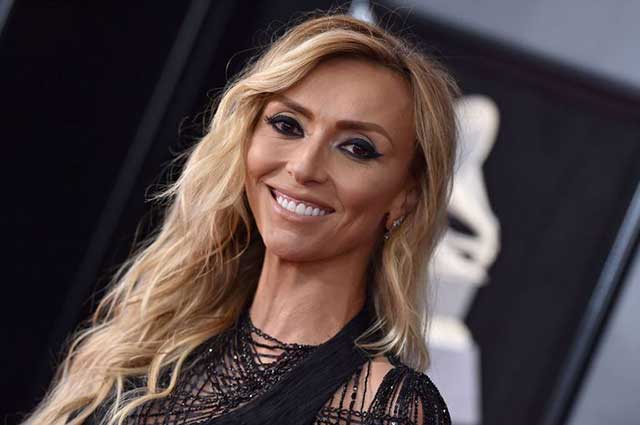 DJ Khaled
Khaled is another celeb with a ladder for their tall AF closet. But unlike Christina and J.Lo, Khaled's is just for his sneakers. The DJ built his sneaker collection their own room, he told Complex, featuring every kind of casual footwear imaginable: Jordans, Yeezys, Jay Z-signed Reeboks, and his signature "Bless Up" slides. Khaled also had his motto, "We the best," built into the hardwood floor. Into it.
Bethenny Frankel
The Real Housewives of New York star planned every small detail of her SoHo loft home, right down to the organization of her over 150 bikinis, which she stores in small plastic bags and categorizes by color.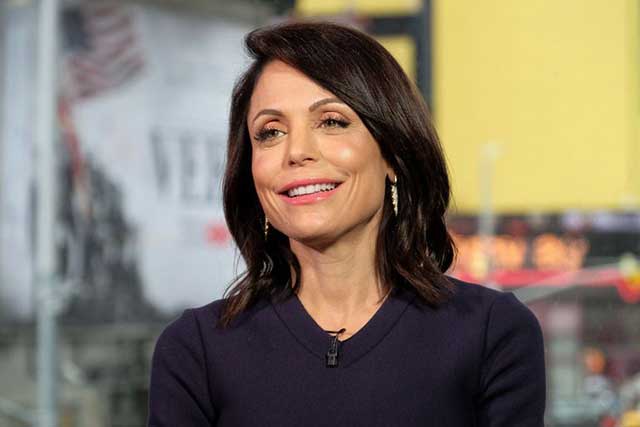 Paris Hilton
Paris' closet has mirrored shelves, lucite dressers, hot pink mini mannequins to display her jewelry, and a crystal chandelier (obvious choice). The heiress and former reality star told Vogue she fills her closet with over 100 pairs of jeans, Juicy Couture tracksuits, and more than a thousand purses. That's hot AF.
Wendy Williams
The talk show host created her own office/closet combo. The hot pink closet is decked out with a color-coordinated shoe wall (she has over 100 pairs), crystal chandeliers, cheetah print everything, and promo photos for The Wendy Williams Show.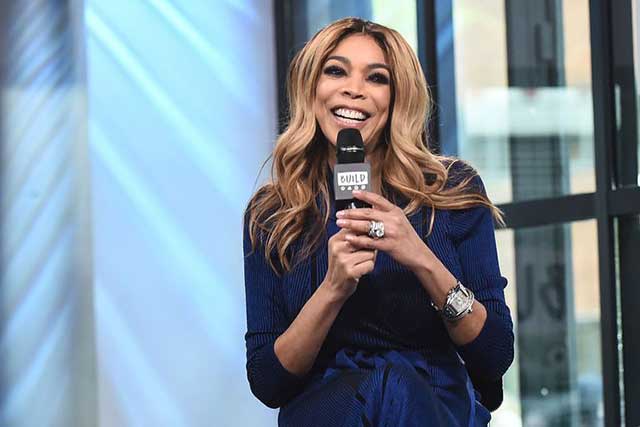 Jaime King
Jaime recently expanded her closet by an entire foot (pushing into her master bedroom sunroom—it's fine). The actress needed to make room for her vertical "denim bar" filled with jeans and her suede-lined pull-out drawers of sunglasses. Her closet also has a fuzzy white stool in case she gets tired while selecting her outfit of the day, as many of us do.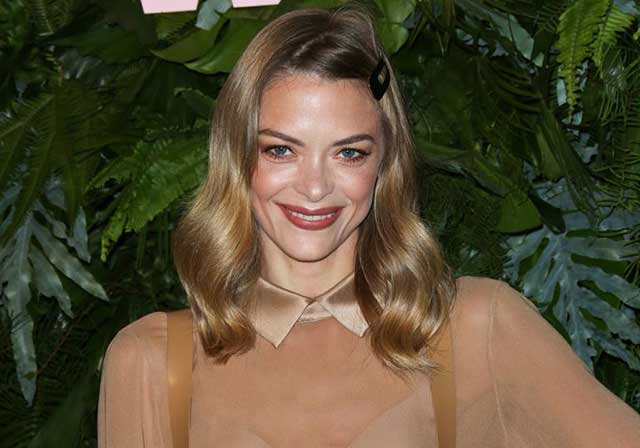 Jessie James Decker
Although the singer is notoriously messy (she had to have her best friend help her organize her messy closet on her E! Reality show Eric and Jessie), we don't discriminate against messiness—we get it. Plus, she displays her personal fragrance collection on what appears to be a crystal chandelier. Humble brag.
Andy Cohen
Andy merged three Greenwich Village apartments together to create his humble abode, and the renovation didn't come without the perfect closet. His almost entirely wooden closet is straight out of a Brooks Brothers store, with his perfectly pressed suits hanging side-by-side.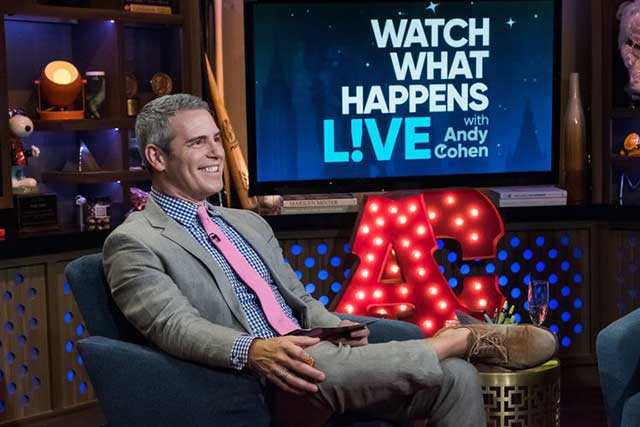 Anna Sui
The iconic fashion designer was inspired by The Lion, the Witch and the Wardrobe, per New York magazine, when she created the entrance to first-floor closet (she has another on the second floor). She cut out the back of an armoire and put mirrors on the inside of both doors. Fabulous.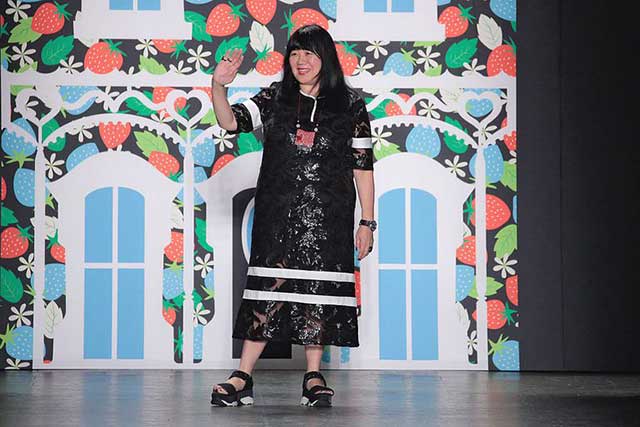 Whitney Port
The former Hills star doesn't stray from color in her closet, with banana leaf wallpaper behind her hanging rods filled with color-coordinated clothes and pull-out drawers featuring Tiffany-blue jewelry dividers.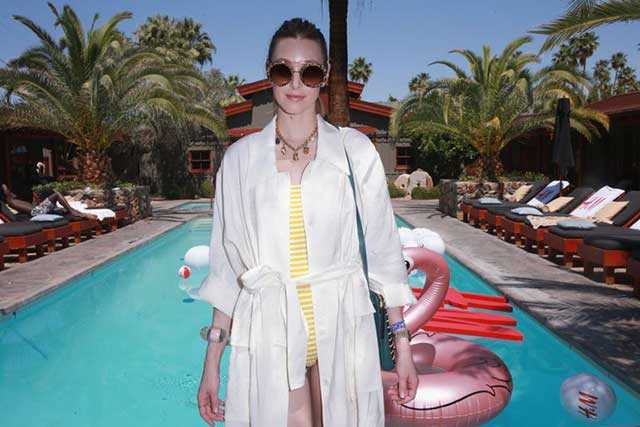 Rick Ross
In Rick's 109-room home, his closet may be the most enviable. The rapper has basically an entire zoo of MCM leather stuffed animals and a sneaker wall that could make even DJ Khaled drool.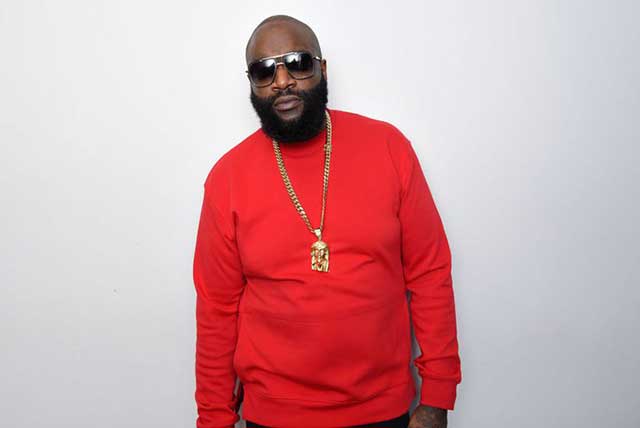 Heather Dubrow
If the Real Housewives of Orange County star's entirely black and white closet with glitter floors and sparkling cabinet handles wasn't extra enough—it comes with a "champagne doorbell." Which is a bell Heather can ring when she runs out of champagne to ensure more is brought to her room. Brb getting one for myself.
***
This article originally appeared on Cosmopolitan.com. Minor edits have been made by the Cosmo.ph editors.