Fashion fans who have watched Netflix's Emily In Paris would have noticed that the show's wardrobe has a slew of similarities with series like Sex And The City, as well as the hit movie The Devil Wears Prada. Well, that's because the show's costume designer is Patricia Field, the mind behind SATC and The Devil Wears Prada. She also mentored Eric Daman, who dressed Serena and Blair in Gossip Girl.
CLICK HERE TO READ MORE STORIES ABOUT EMILY IN PARIS:
Aside from those obvious references, there is one movie peg you might have missed, and that's Funny Face. Patricia revealed in an interview with Fashionista that she's a fan of Audrey Hepburn, so she jumped at the chance to use one of her movies as inspiration.
Continue reading below ↓
Recommended Videos
"If you look at Lily, she's a doppelgänger of Audrey Hepburn and I'm a major fan of Audrey Hepburn," she said. "So, I was like, I'm gonna do an homage [to Hepburn in Funny Face]. In the beginning, I was wondering, 'Do you think people would take it wrongly?' But in the end, I think it worked."
The 1957 film starred classic film star Audrey Hepburn, and it tells the story of a frumpy Jo Stockton who turned into a fresh-faced model after an impromptu photoshoot at the bookstore where she worked. The movie's costume designer was Edith Head and the clothes were by Hubert de Givenchy, Audrey's favorite designer. The film was nominated for Best Costume Design at the Academy Awards.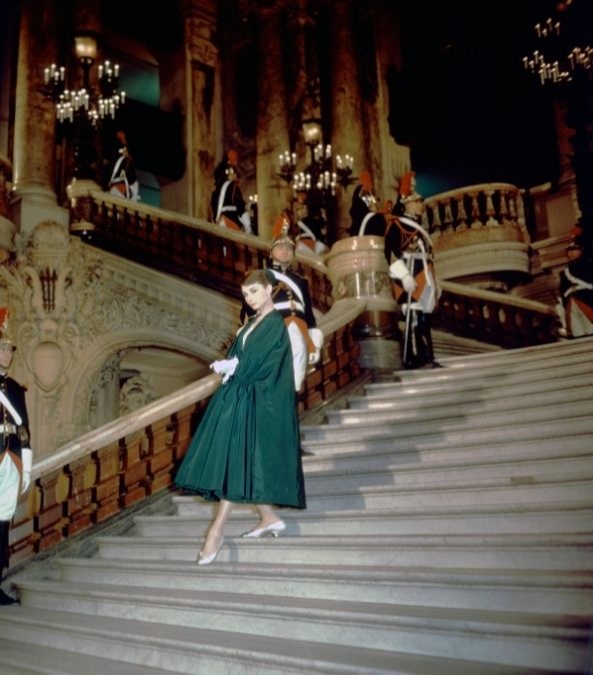 There's a scene where Audrey wears a Hubert de Givenchy ensemble, with her hair swept into a chic chignon. She stands on the steps of Palais Garnier, exactly where Lily Collins stood in Emily In Paris!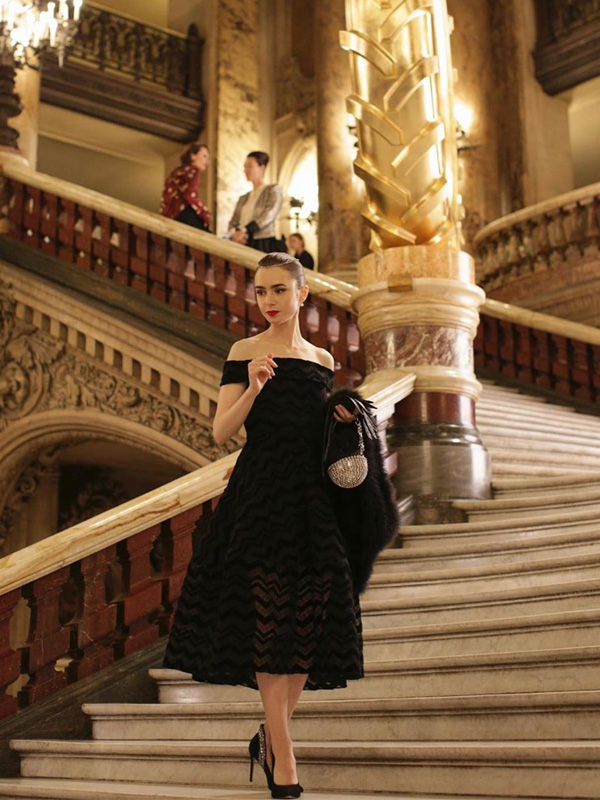 Patricia updated this iconic look by opting for an all-black ensemble. It consisted of a Christian Siriano dress with an off-shoulder neckline and black pumps from Cosmoparis. A vintage minaudiere and shrug completed this evening look. She also added a contemporary twist by turning a tennis necklace from La Compagnie du Costume (The Costume Company) into a stylish headpiece—the most ineresting part of the outfit, TBH!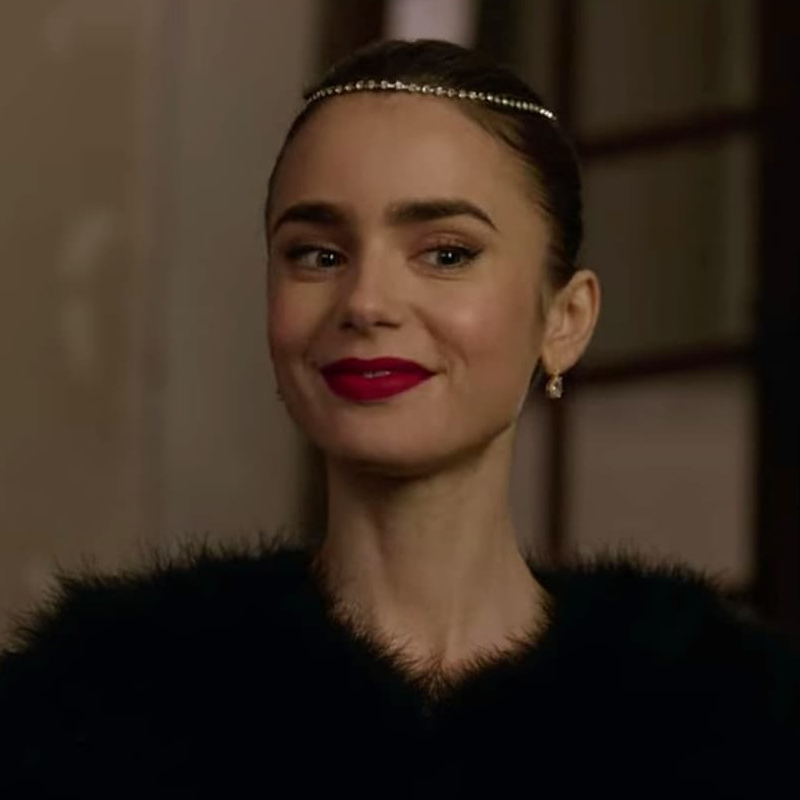 Lily couldn't help but swoon for the old world glamour of this look, and she even took to Instagram to share her excitement, long before the series even premiered. "Inspired by the best. Audrey moment a la @emilyinparis," she writes in the caption. She even posted a photo from Funny Face as a reference, prompting people to comment on how identical the two actresses are!
"Literally IDENTICAL," said Ashley Park, who played Mindy Chen in the show. Another person said, "It's hard to believe that you're not related to her." Someone also went so far as to say that Lily is Audrey's "reincarnation."
CLICK HERE TO READ MORE STORIES ABOUT EMILY IN PARIS:
We can't blame them though, Lily does look exactly like her! If this isn't proof that she should portray Audrey in a biopic, we don't know what is.