IU never fails to inspire us with her style. But this time around, she's making us want to do something else: Declutter our bags. Because while one would expect the singer-actress to have a bag filled to the brim with luxurious trinkets, IU seems to only carry around a few essentials.
IU's Bag
Before diving into her essentials, IU says that she doesn't usually bring a bag with her, but when she has a long work day, this tote bag from Maison Kitsuné is her go-to. She recalls that Choi Soo Young of Girls Generation gave it to her as a gift after watching her concert in 2017 or 2018. And a few years later, she still loves using it!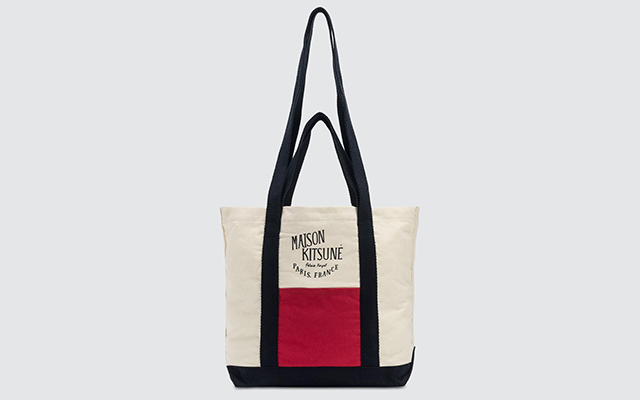 Color Block Small Shopping Bag, price unavilable, MAISON KITSUNE, maisonkitsune.com
Here's a look at what she has inside this chic tote:
Scrunchies
IU has not one but three scrunchies in her bag, and all of them were gifted by her younger colleagues. The ones in purple and olive were knitted especially for her by her Hotel del Luna co-star Kang Mi Na, while the other was from GFriend's Umji. So thoughtful!
ADVERTISMENT - CONTINUE READING BELOW ↓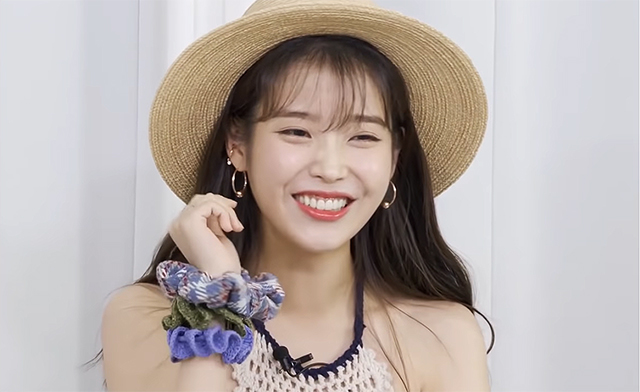 Herbal medicine, face masks, and vitamins
IU carries around a big bottle of herbal medicine that was prescribed for her somatization disorder. She also carries face masks in a zip lock bag, plus a small pill case for vitamins, which seems to be a must for many K-celebs.
Gucci Wallet
The one designer item you'll find in IU's bag is this pastel green leather wallet from Gucci. She says it's the first thing she has bought with her own money in a long time, and she thinks it's so adorable.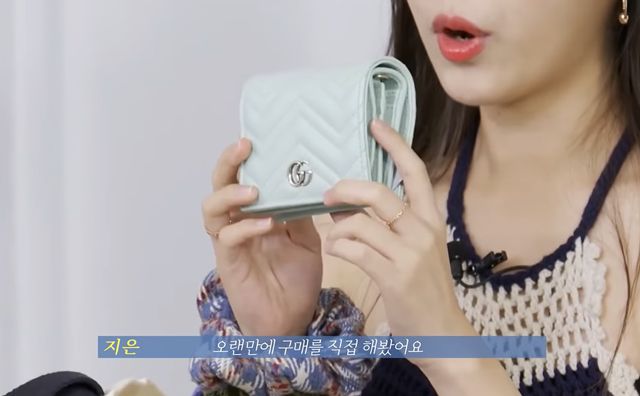 GG Marmont Card Case Wallet in Pastel Green Leather, $490, GUCCI, gucci.com
Earphones
A singer can't be without her earphones, and of course, IU's is housed inside a case in her favorite color, which is purple.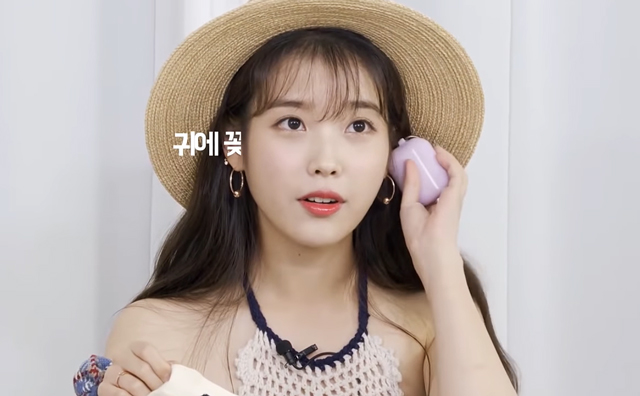 Diptyque Hair Mist
IU loves this Diptyque hair mist so much that she even recommends using it as perfume. We can't blame her though, because Eau des Sens is such a lovely floral fragrance!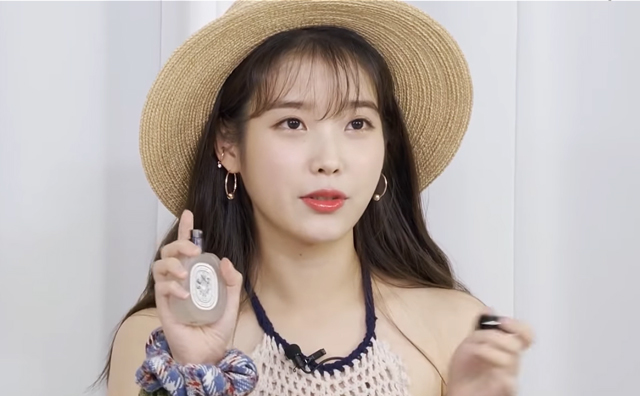 ADVERTISMENT - CONTINUE READING BELOW ↓
Eau des Sens Hair Mist, P3150, DIPTYQUE, Rustan's
Watch the full video below: