We love What's In My Bag content, but we love bag collection videos even more. The latest celeb to share her favorite designer purses is none other than Kathryn Bernardo, and we're *obsessed* with her picks! 
Kathryn shared that she treats herself to bags during special occasions, and that she prefers investing in them them over shoes. Her first-ever designer bag is a red Louis Vuitton Speedy, which she shares she bought in a mall in Manila. She also gave a tip that if you're going to get your first designer bag, go for neutral colors instead of a bright one like she did, lol!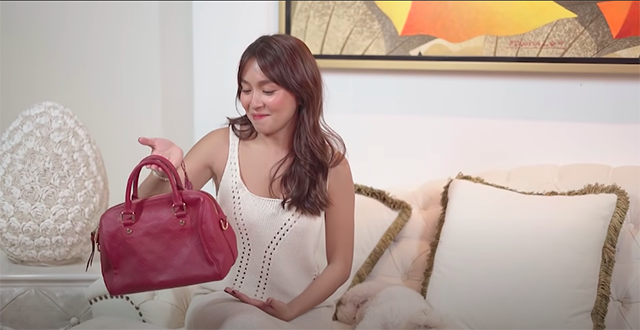 Continue reading below ↓
Recommended Videos

Her second piece also comes from Louis Vuitton, the cult-favorite Palm Springs—a mini backpack which Kathryn loves to use for travel. Her choice? The mini in the Monogram Reverse Canvas style.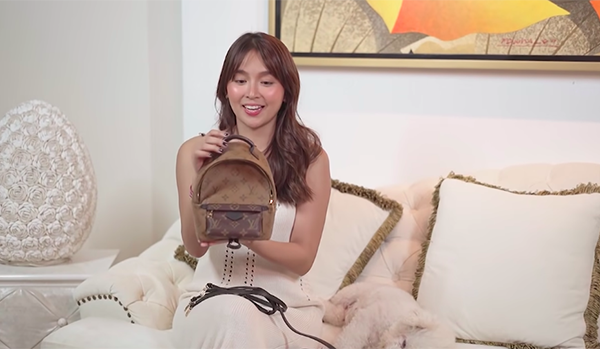 For her third pick, Kathryn shared yet another LV purse, but this one holds a special meaning for her, as it's actually a birthday gift from her partner, Daniel Padilla. Kathryn's Petite Malle in Damier Ebene Canvas is such a gorgeous statement piece! Kathryn also said that even though it doesn't really fit much, she still loves it and prefers wearing it as a cross-body bag than just a clutch. Cute!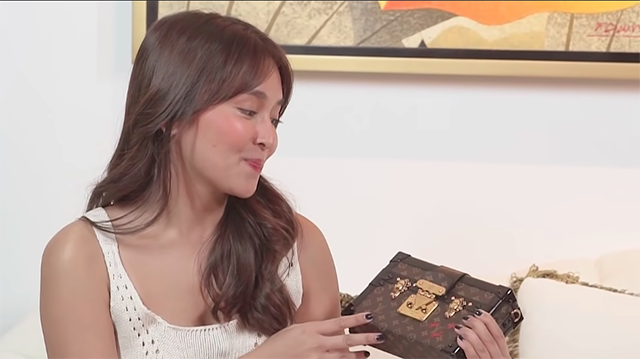 Kathryn featured two Chanel Boy bags: one medium-sized in black (a classic, and according to Kathryn, one of the best first designer pieces you can invest in), and a mini pastel rainbow-colored one which was a gift from Daniel's mom, Karla Estrada.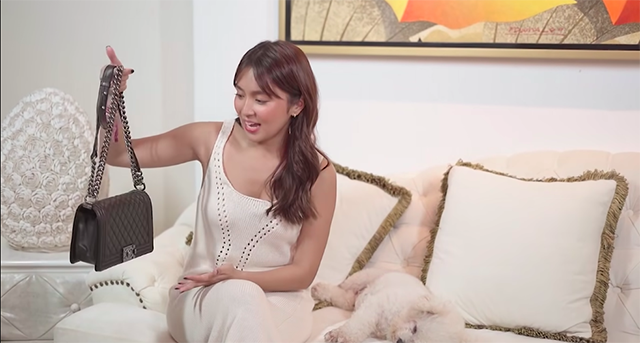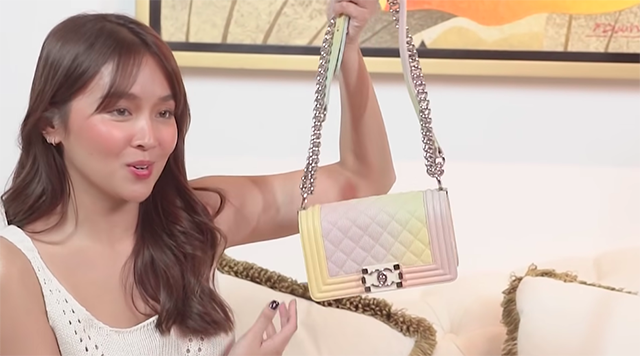 She also featured another gift from Daniel: a yellow Louis Vuitton Speedy Cube. This one's pretty special because Daniel gave it to her when he was just starting out in showbiz. (He got it in yellow because Kathryn's fave color is yellow, how cute!)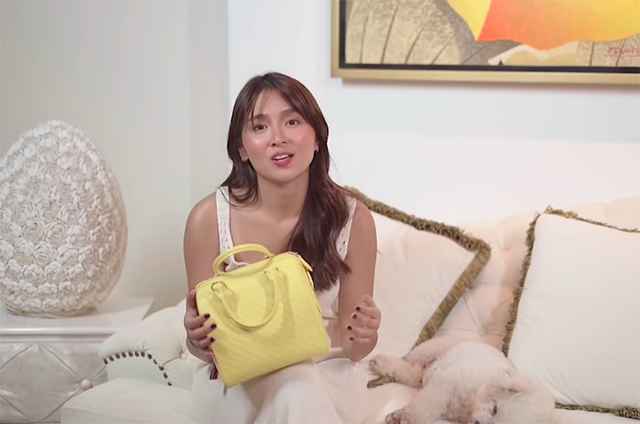 Other bags Kathryn featured are: the Dior Book Tote, Celine Nano Luggage, Dior Lady Dior Purse, Balenciaga Motorcycle City Bag, Loewe Hammock bag, and the YSL Kate pag. Watch the full video here:
Follow Retty on Instagram.