I pick my sneakers for fashion, not function, and as someone who has a love-hate relationship with running (childhood asthma memories, ask me later) and the gym (too boring, would rather go spinning), it just makes things less complicated if I have one pair of sneakers for EVERYTHING. And by "everything," I mean for walking, using the occasional workout app, and looking cute on Insta. 
But recently, I had a rude awakening: Sneakers, like relationships, are complicated. Each one has a quirk, a role to play, a purpose it was specifically made for. And so I embarked on a non-sneakerhead's journey to find my perfect match. I went on a date with two pairs: Nike Phantom React Flyknit (P7,645) and Nike React Element 55 (P6,745).
Nike Phantom React Flyknit: The Training Shoe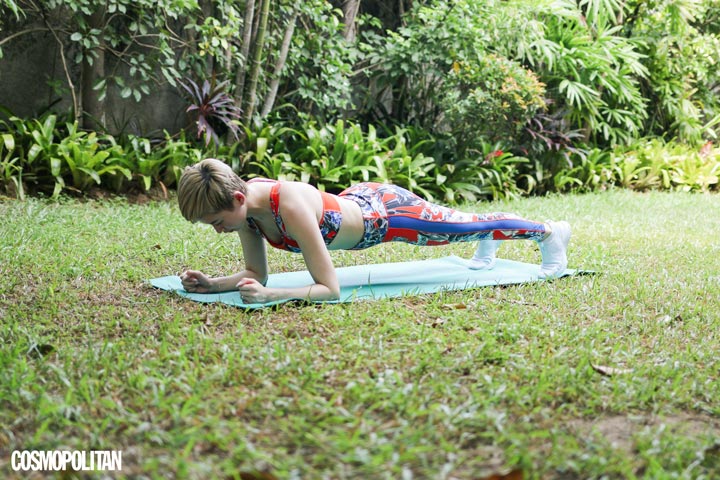 ADVERTISMENT - CONTINUE READING BELOW ↓
Nike Phantom React Flyknit is a performance shoe, meaning you can use it for both running and training. ICYDK, "training" doesn't mean you need to be a competitive athlete to justify wearing this; engaging in activities with forward, side-to-side, and agile movements already counts. Running in UP? Check. Lifting weights while Netflixing? Check. Zumba with your Tita Yolly? Check. Gym rats and NTC addicts, this one's for you, too.
Performance shoes like the Phantom React Flyknit have a couple of characteristics that make them ideal for running or training:
The cushioning is TDF. I'm talking bounce-in-your-step, I-can't-feel-the-floor kind of sensation. This is due to the Nike React technology—the softest, springiest foam of the brand to date. It took three years and 400 material combos for Nike chemists to perfect this material, so I have great respect for the clouds on my feet rn.
Because your foot hits the ground differently when running vs. walking (the impact is three times your body weight, if you're curious!), the cushioning is concentrated on the impact points on your foot, specifically your heel. There is also a shoe part that snuggles your heel (I checked, it's called "heel counter" in sneakerhead lingo) that's supposed to keep you stable during multidirectional movements. 
Running shoes and training shoes are lighter (who needs more weight when sweating your butt off?!) and are typically made of mesh material to keep the feet cool.
Performance shoes should be snug in the arch and heel areas, but with a little wiggle room for the toes (the extra blood flow during a workout causes your foot to swell). Rule: There should be a thumb's width of space between the end of your longest toe and the tip of the shoe. The Phantom Flyknits are laceless, making them extra snug and lightweight, and not to mention hassle-free!
ADVERTISMENT - CONTINUE READING BELOW ↓
Recommended Videos
Nike React Element 55: The Lifestyle Shoe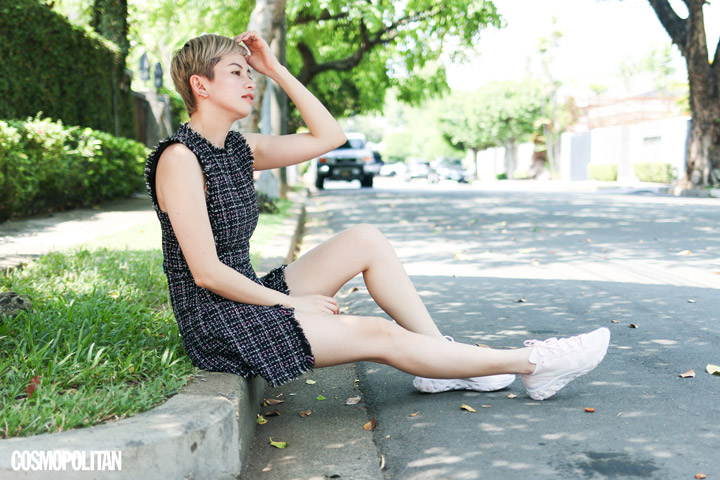 Nike React Element 55 is a lifestyle shoe aka for casual wear. You're not supposed to exercise or run in them. Immediately, you'll notice a couple of characteristics completely different from the Phantom React Flyknit:
ADVERTISMENT - CONTINUE READING BELOW ↓
They're not as bouncy as training shoes but still provide a very comfortable experience. And because this pair also uses Nike React technology for the sole, I see myself walking A LOT in them.
The sneaker's textile upper (read: the material that covers the top part of your foot), has a VERY thin (I can see my toes protruding through the cloth!), very comfortable material that's stretchy yet not as elastic as the Flyknit. This shoe wasn't made for the forward movements characteristic of running.  
There are non-slip grips on the outsole (the part touching the ground) that definitely help when walking on slippery surfaces.
Unlike the Phantom React Flyknit, there isn't much heel and ankle support that would make multidirectional movements more stable. I felt like the Phantom React Flyknit's exterior heel part jutted out ever so slightly more than this lifestyle shoe's, and that made a world of difference in the stability it provided. 
ADVERTISMENT - CONTINUE READING BELOW ↓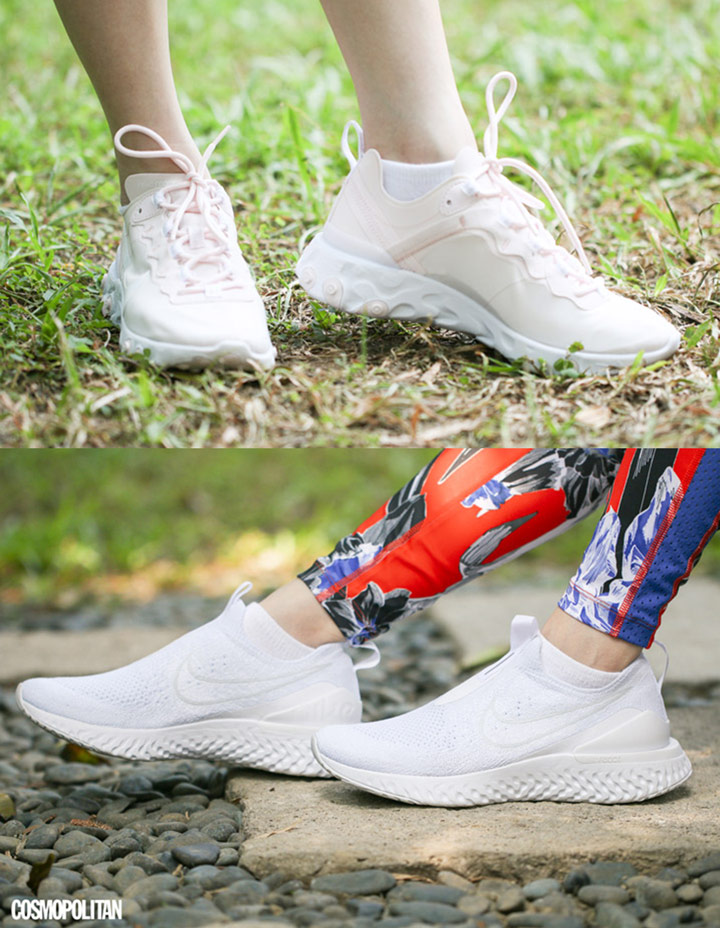 I realized two things after this little experiment: 1) I should really stop wearing random footwear to my workouts, and 2) I won't complain about sneaker prices again—those trainers are pricey for a reason, and that's because they're backed up by years of research so your feet could quite literally bounce.
ADVERTISMENT - CONTINUE READING BELOW ↓
If you were to choose between a performance and lifestyle shoe, you must ask yourself what activity you're using it for, especially now that you know their differences. If you can only afford one pair, I'd recommend getting the performance shoe, because that has the technology needed to minimize injuries during your workouts—something a lifestyle shoe cannot provide.
You know what? I stand corrected: Sneakers—and relationships, for that matter—aren't complicated. The perfect fit exists—if you know what you truly need and want.
The latest Nike React shoes are available at Nike Park Fort, MOA, ATC, Glorietta, Ermita, and Circuit stores.
Follow Jillian on Instagram.
EXPLORE COSMO