ICYMI, R'Bonney Gabriel of the United States is Miss Universe 2022! The Filipina-American beauty queen is a fashion designer by profession. She puts a lot of thought into her wardrobe, especially as an advocate for sustainability—and there always seems to be an ~*interesting*~ story behind every outfit she wears!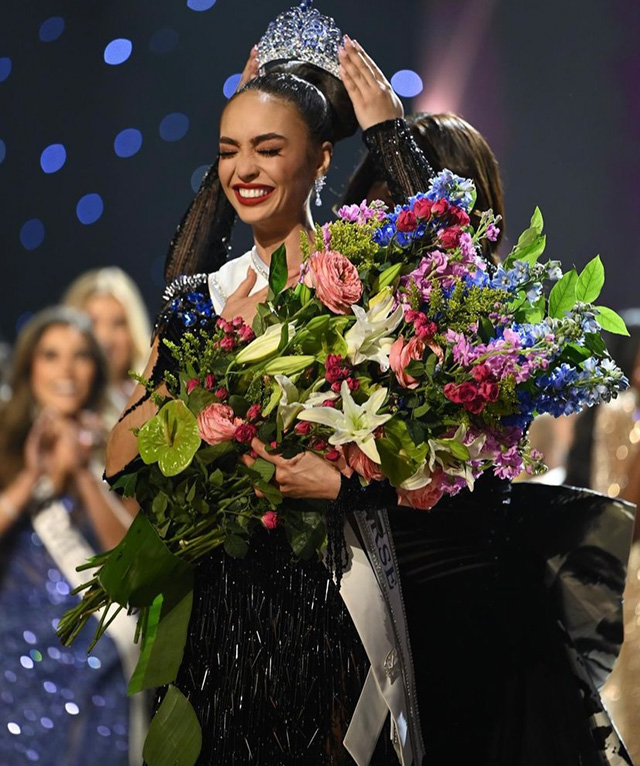 ADVERTISMENT - CONTINUE READING BELOW ↓
Case in point: R'Bonney accepted the new "Force for Good" crown in a show-stopping black ensemble, and there's more to it than meets the eye. "The black color of the gown represents competence and sophistication," Rian Fernandez, the Filipino designer behind her winning dress, shared on Instagram. "The gunmetal accents epitomize [the] strength and remarkable resilience of @rbonneynola." Additionally, he explained that the black onyx and glass mirror drops are "symbols of reflection and self-growth." Meanwhile, the fringe skirt "depicts the movement of life with blue sapphire Swarovski stones that [stand] for the new era of emerging women."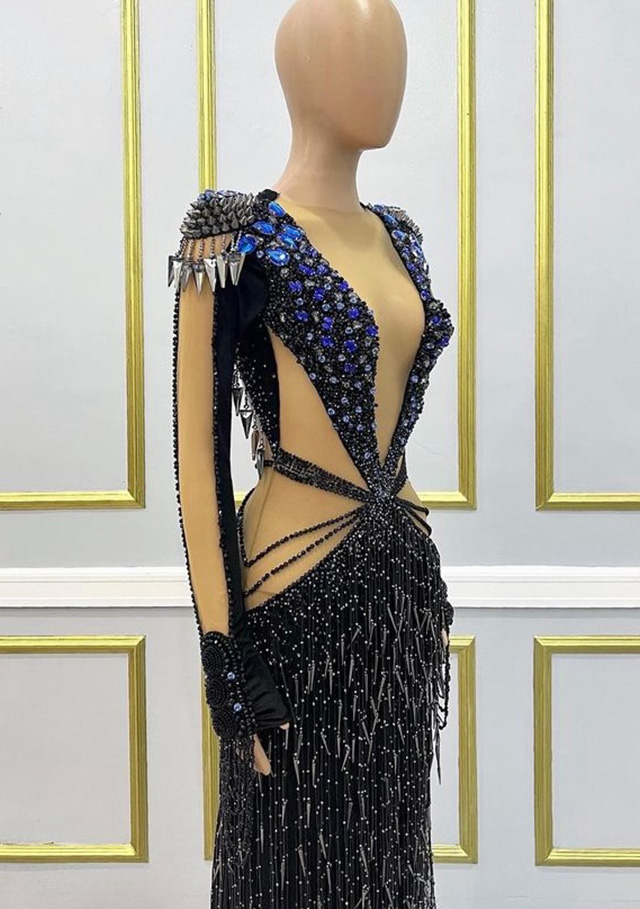 Luckily, Cosmopolitan Philippines got the chance to chat with the designer about the creative process behind R'Bonney's winning gown:
How long did the design process take, and was R'Bonney involved?
"The design and construction process of the gown [including her preliminary evening dress] took almost three months. R'Bonney's team was very hands-on in terms of giving inputs on how they envision the gown, from the colors, cut, to the texture."
What was the most difficult part about creating this piece?
"The challenging part of the design process was [combining] the visions of our team and R'Bonney's team to create a cohesive rocker-chic piece."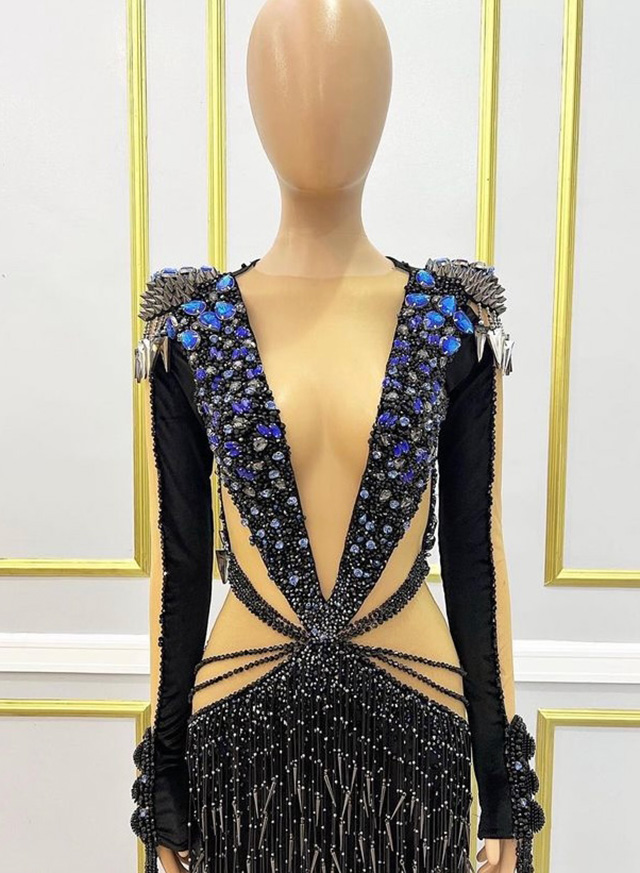 ADVERTISMENT - CONTINUE READING BELOW ↓
Can you share a fun piece of trivia about the gown for beauty pageant fans?
"The winning black gown of R'bonney had last-minute changes. Originally, the stones we used in her gown were colored green. We changed them to blue three days before delivering the gown to match it to the newly designed crown."
READ MORE 
Wow! Celeste Cortesi Wore A Darna-Inspired National Costume At The 71st Miss Universe Preliminary Competition
The New Miss Universe 'Force for Good' Crown Costs P316 Million
These Miss Universe 2022 Candidates' Stunning Gowns At The Preliminaries Were Made By Filipino Designers