The age of TikTok has birthed several fashion hacks that, one way or another, have become part of our everyday style. One such example is the "sandwich method," which offers an easy way to impart more flavor to your 'fits through some clever color-blocking.
What Is the "Sandwich Method"?
The term "sandwich method" is applied to many practices, but in terms of fashion, it simply entails pairing together two colors in unison. The idea is that you place one hue in between two of the same ones, creating a cohesive look where elements are more cohesive-looking.
It's as easy as wearing a white tee and sneakers with denim jeans, for example. In that case, the blue shade of the jeans is "sandwiched" between two white pieces. Playing around with more color combos, and even adding a third one by way of a bag or accessories, results in visually-pleasing outfits that don't require too much effort.
ADVERTISMENT - CONTINUE READING BELOW ↓
For more inspo on how it's done, check out our local style star's looks below. Get ready to screenshot!
How to Do "Sandwich Method" Dressing, As Seen on Filipino Celebrities
1. White Cardigan Top + Black Skorts + White Sneakers
A black-and-white combo is unbeatable because the two shades are the easiest to couple together. Kelsey Merritt exhibits this with her off-duty look, which consisted of a knit white top, black skorts, and her Adidas Sambas. She kept things duochromatic with her designer tote and accessories.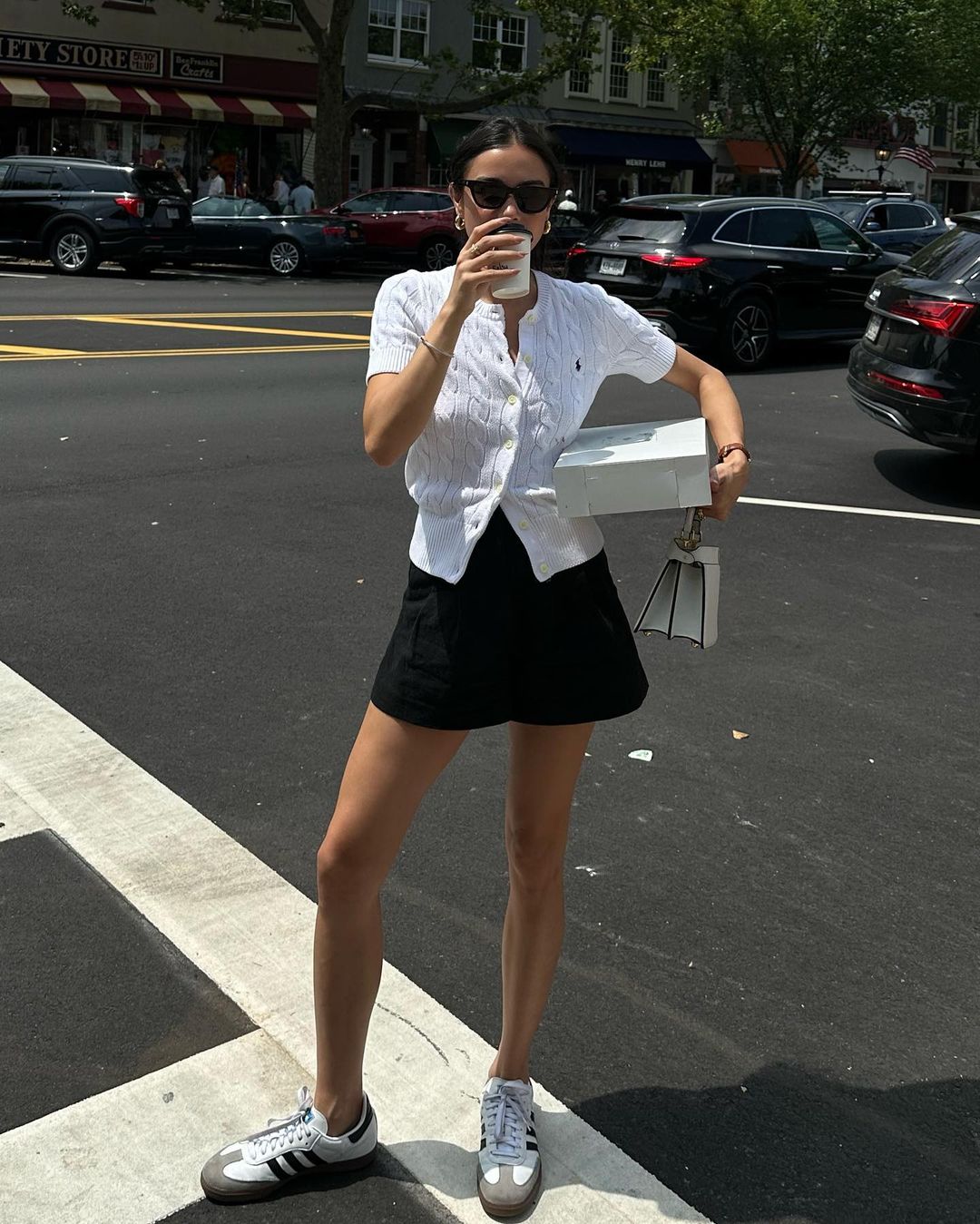 2. Black Blazer + White Tee + Black Mini Skirt
Every fashion girl needs an oversized black blazer in their closet. A foolproof way to style it using the sandwich method would be with a white inner top and a short black skirt for even proportions. Bea Alonzo took things to the next level with her strappy sandals, shades, and Birkin.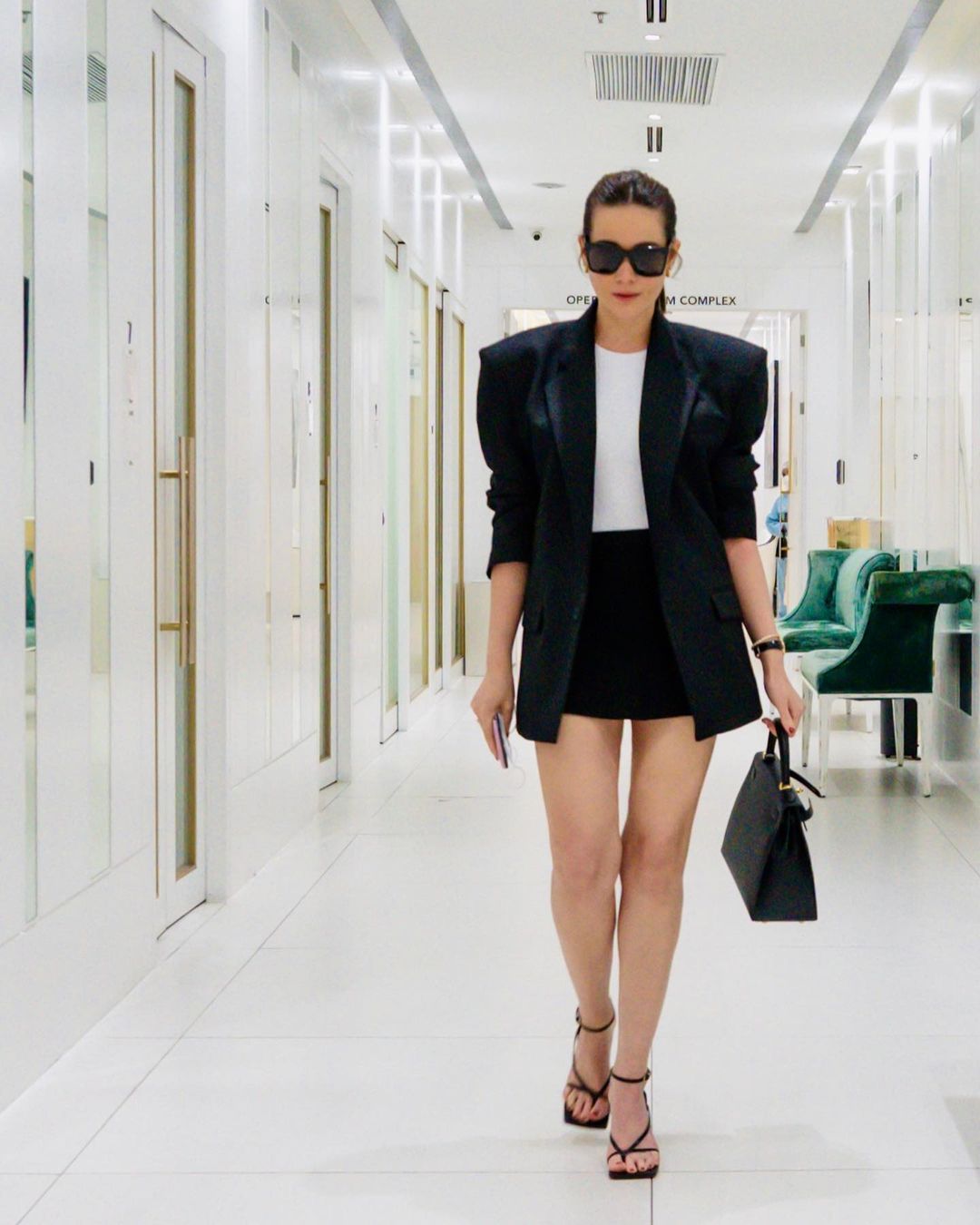 ADVERTISMENT - CONTINUE READING BELOW ↓
3. Pink Blazer + Orange Bustier Top + Pink Shorts
If you've got a vibrant suit like Catriona Gray's bubblegum pink number, it's best to go all the way and team it with a complementary top. A tangerine-toned orange top is a welcome accompaniment to the candy-colored coords.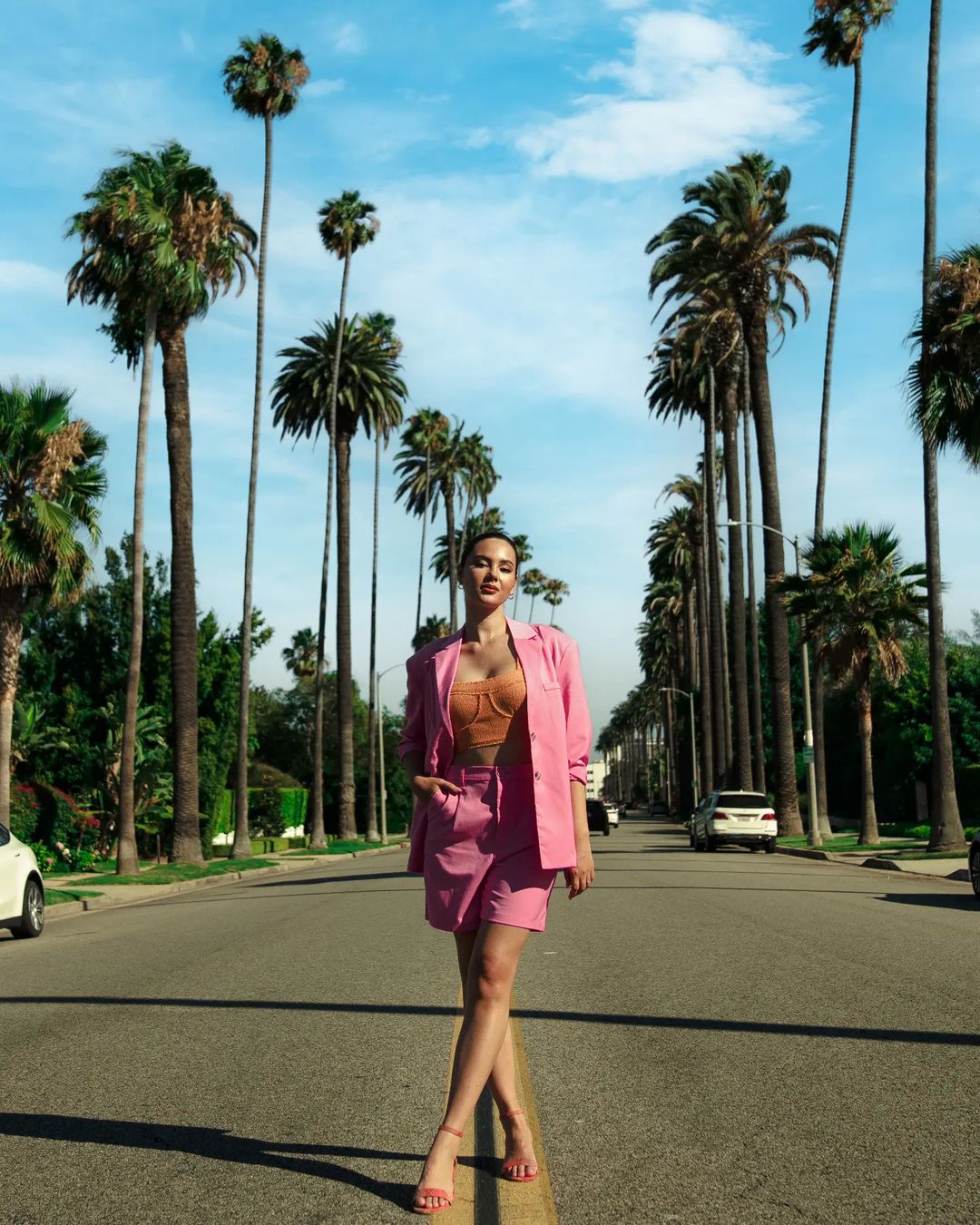 4. Denim Jacket + White Tank Top + Denim Mini Skirt
A hue we don on the daily is blue, thanks to our trusty denim pieces. A certified blue jean baby, Kylie Verzosa knows that her jacket and skirt teams perfectly with a classic white tank. 
ADVERTISMENT - CONTINUE READING BELOW ↓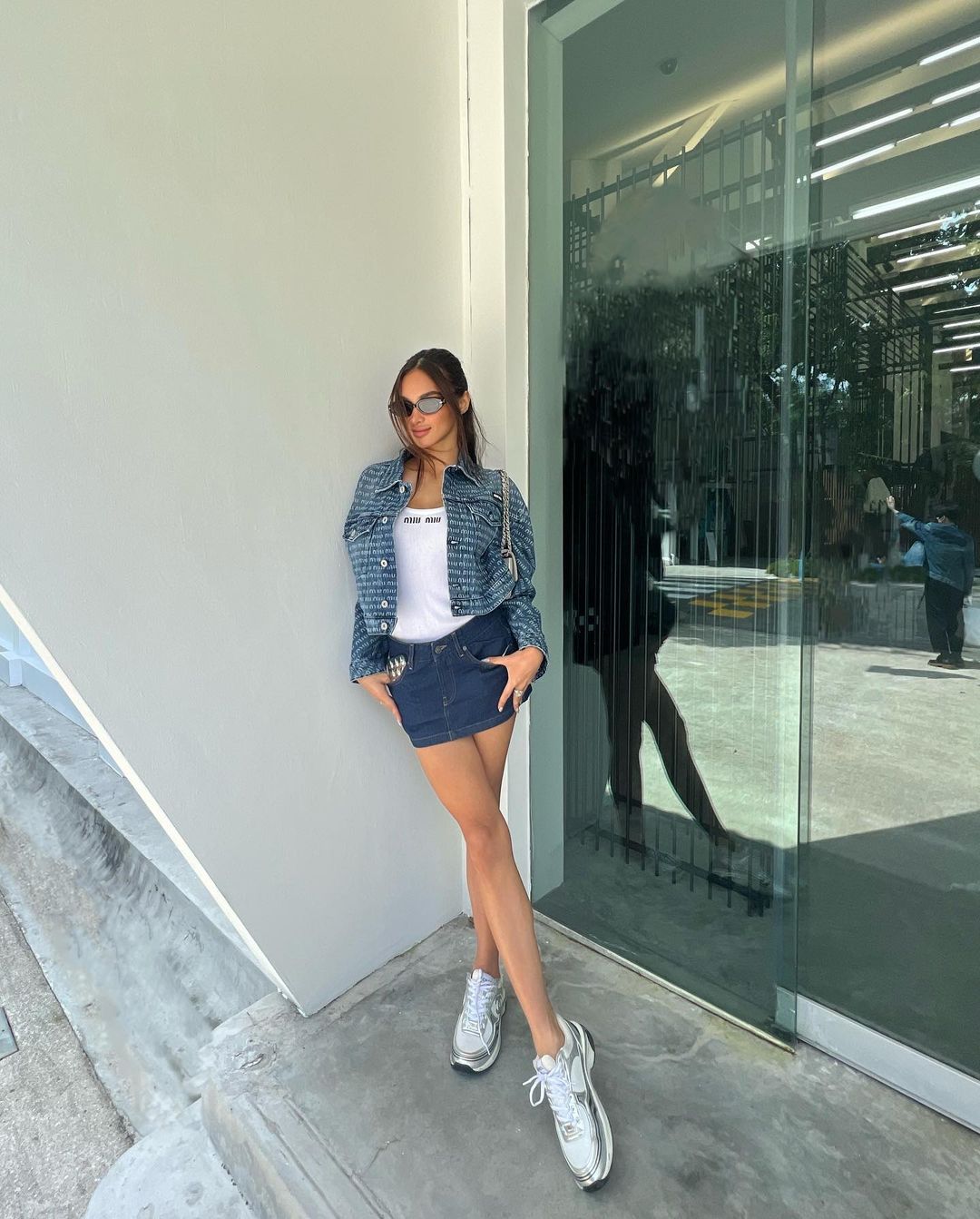 5. Orange Tee + Denim Jeans + Orange Mules
Light to medium washes of denim also work well with warm tones like orange. Here, Elisse Joson sandwiches her ripped jeans between a zesty baby tee and mules. To give the look a trifecta of tones, she clutched a lime-green Bottega Veneta Jodie.
ADVERTISMENT - CONTINUE READING BELOW ↓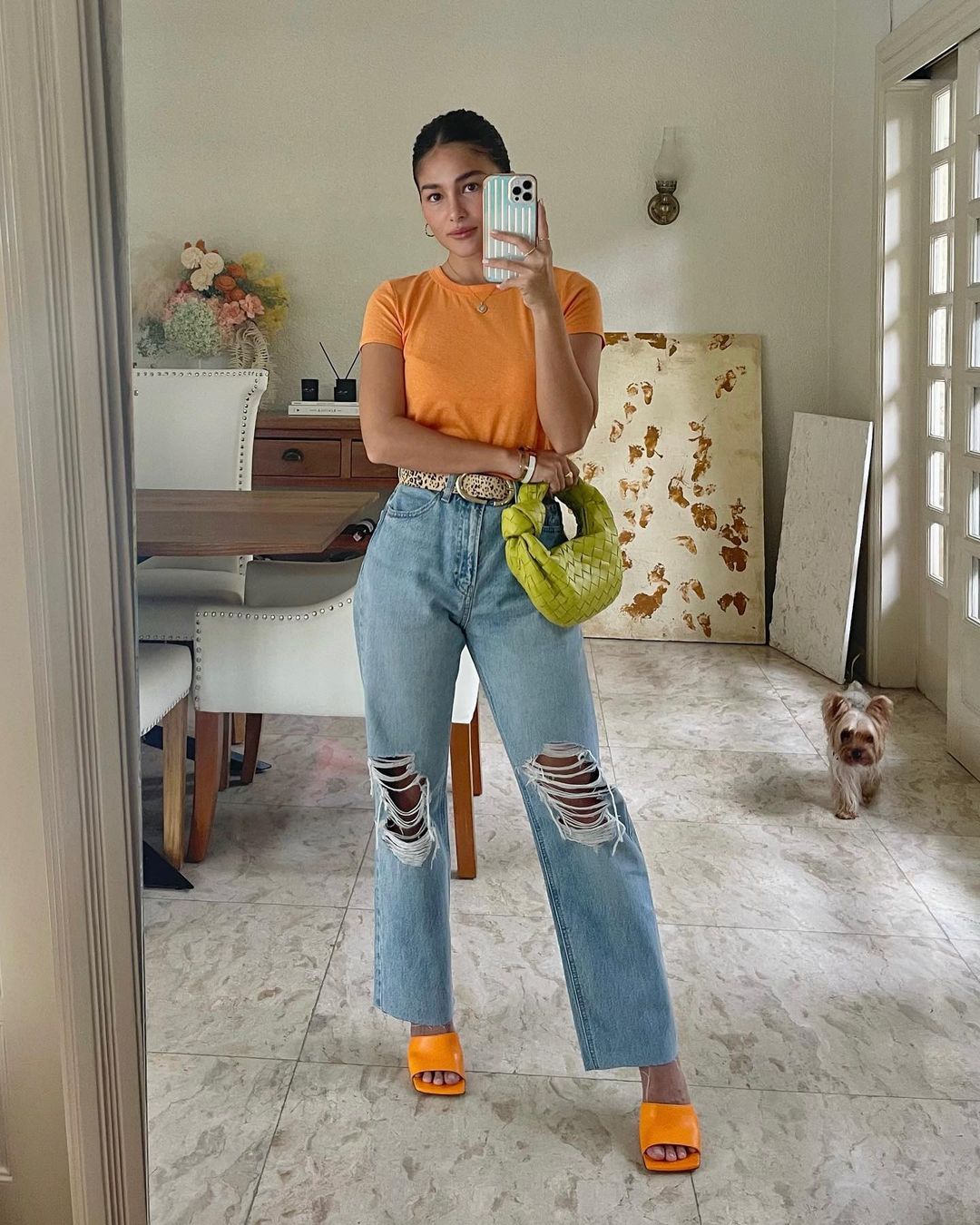 6. Yellow Button-down + Blue Crop Top + Yellow Maxi Skirt
Speaking of color trios, Laureen Uy decided to rock her canary yellow button-down and maxi skirt with an electric blue top and a fuschia Loewe bracelet pouch. Think of the bag as a side dish to the "sandwiched" outfit.
ADVERTISMENT - CONTINUE READING BELOW ↓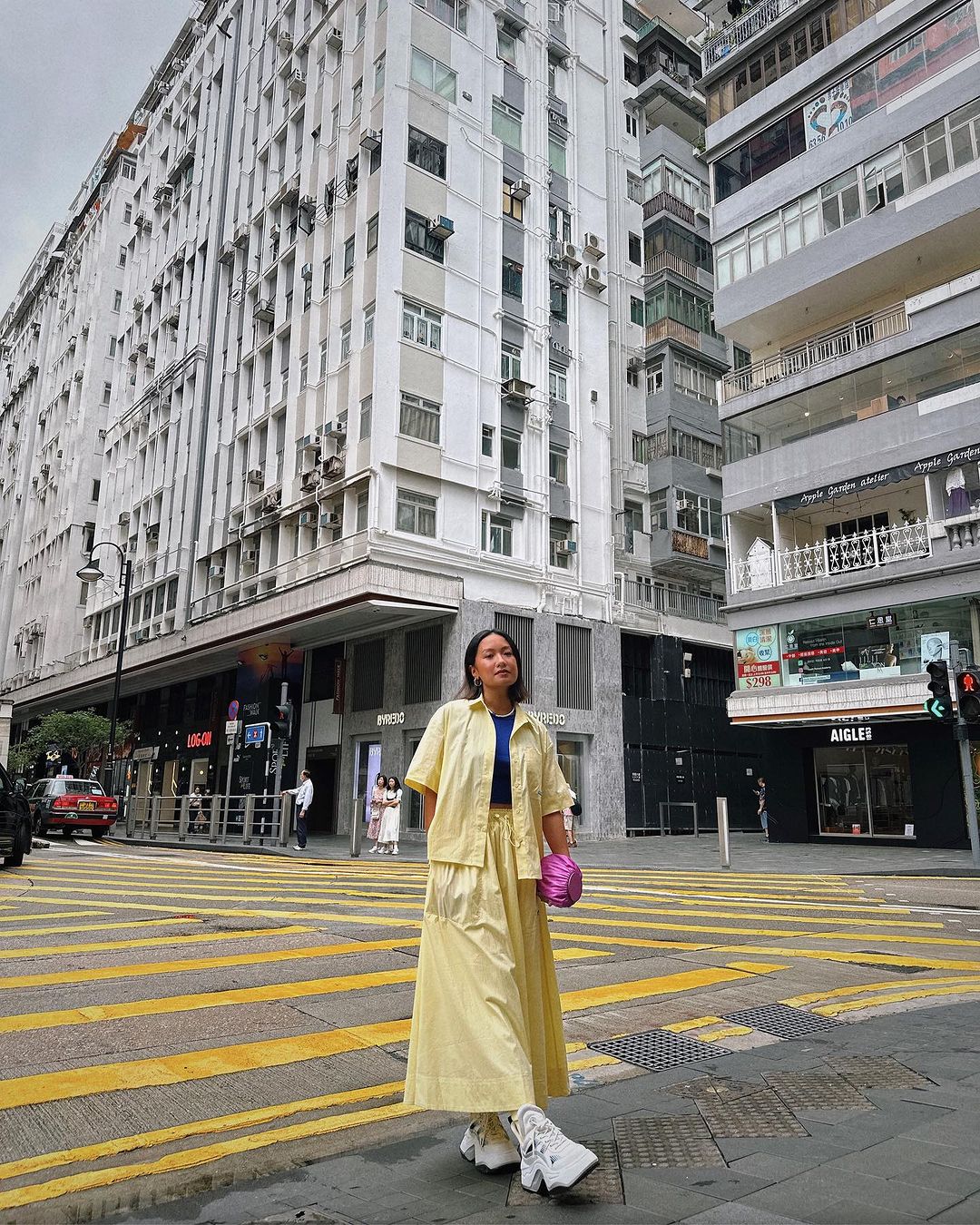 7. Black Tank Top + Brown Pinafore + Black Boots
Contrary to what you may think, black and brown can totally go together! Kyline Alcantara shows us how, as she donned her brown pinafore with a black tank top and a pair of Chelsea boots. Her Fendi bucket bag carried both hues for a cohesive finish.
ADVERTISMENT - CONTINUE READING BELOW ↓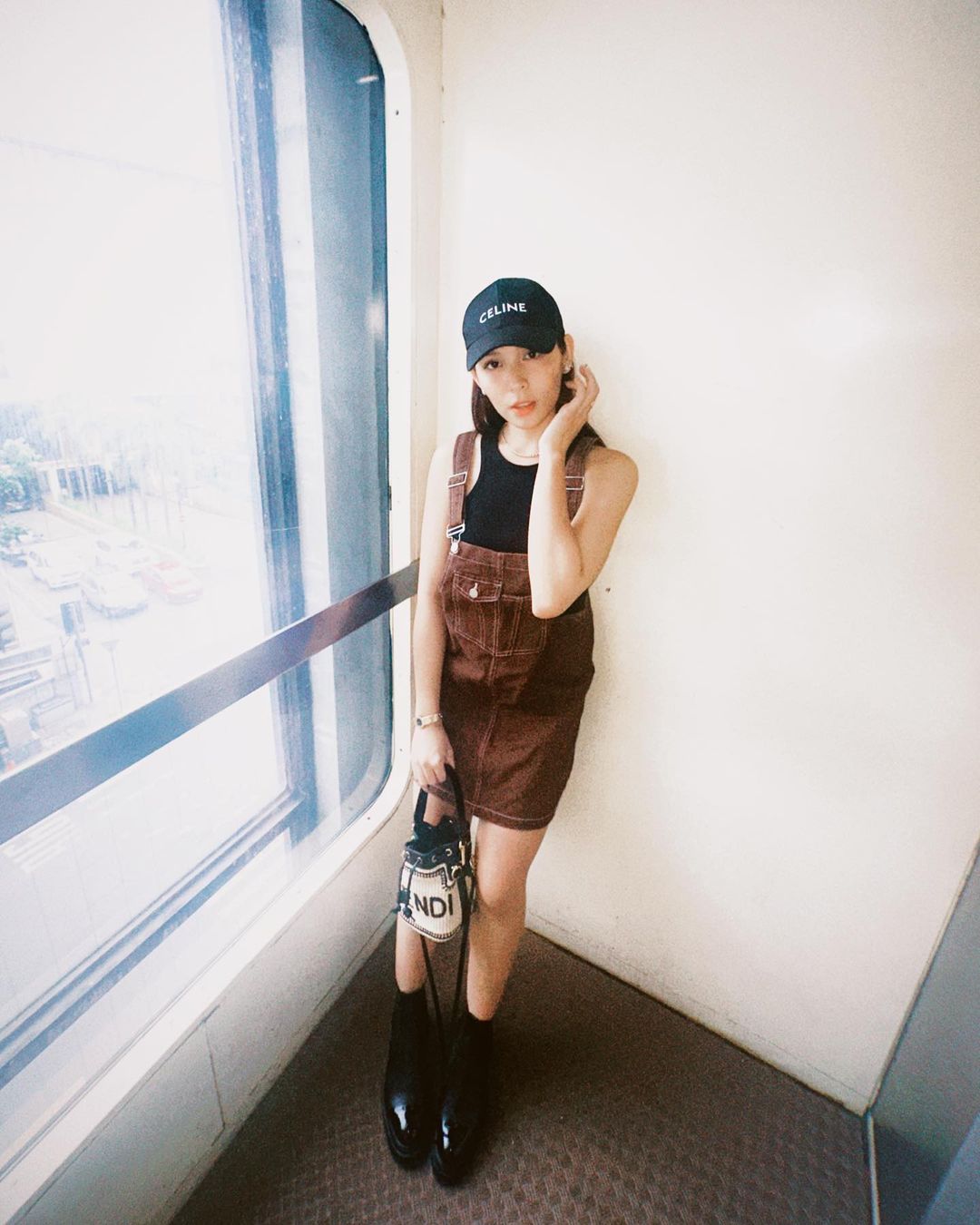 8. Multi-Colored Knit Top + Yellow Shoulder Bag + Green Skirt + Yellow Pumps
The sandwich method lends itself to some color experimentation. The corresponding tones (the "bread," if you will) don't have to strictly be a top and shoes, or a jacket and bottom. Sometimes, your footwear and a shoulder bag can be the ones encasing another color. Just check out how Maine Mendoza wore her yellow Kelly and heels with a green skirt.
ADVERTISMENT - CONTINUE READING BELOW ↓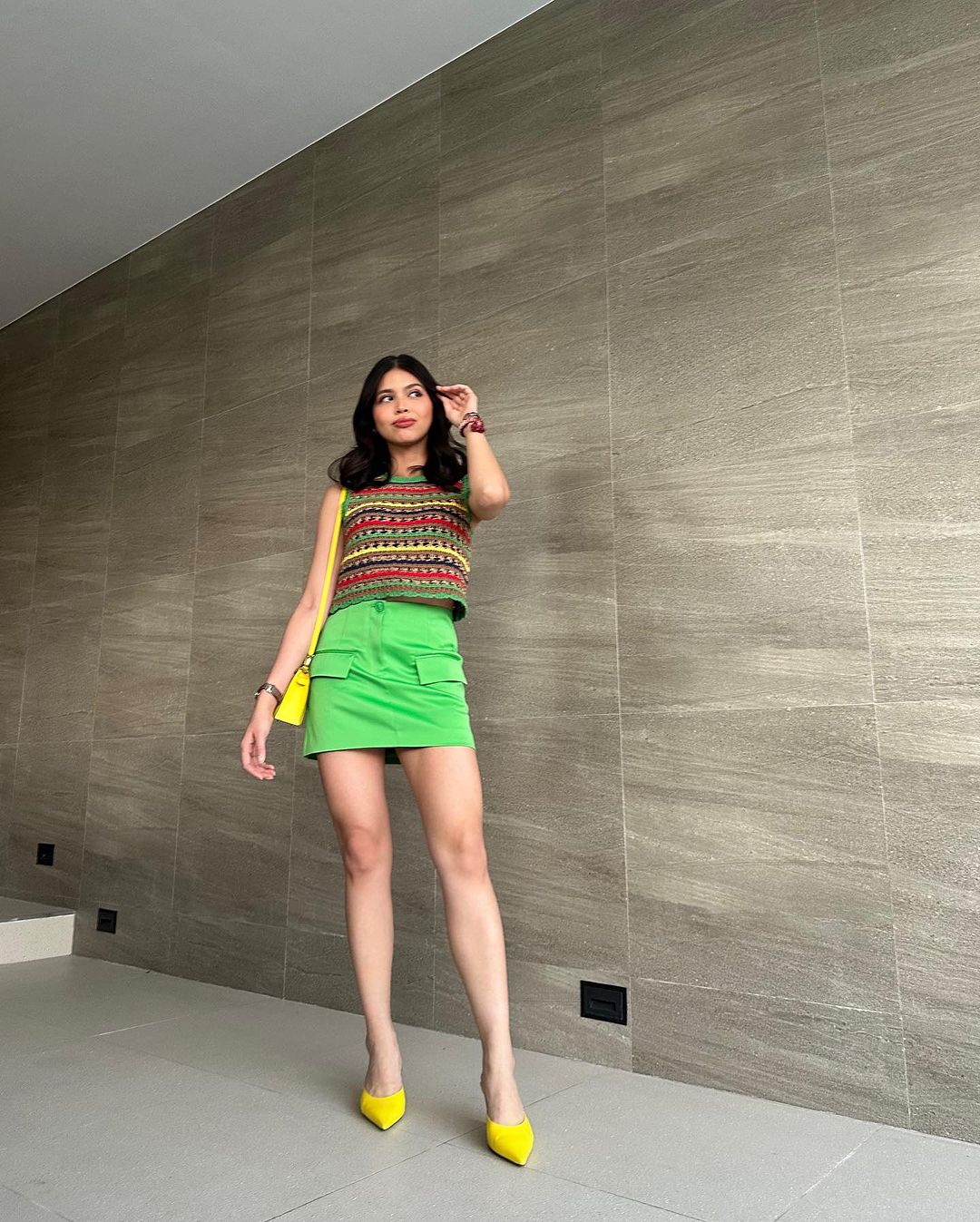 9. Beige Blazer + Colorful Jens + Beige Slides
Multi-hue prints and solid-toned neutrals also lend themselves to the style hack. It's a fail-safe way to get some wear out of your more eccentric pieces! Camille Co demonstrates how with her slouchy blazer, funky printed jeans, and Prada slides. 
ADVERTISMENT - CONTINUE READING BELOW ↓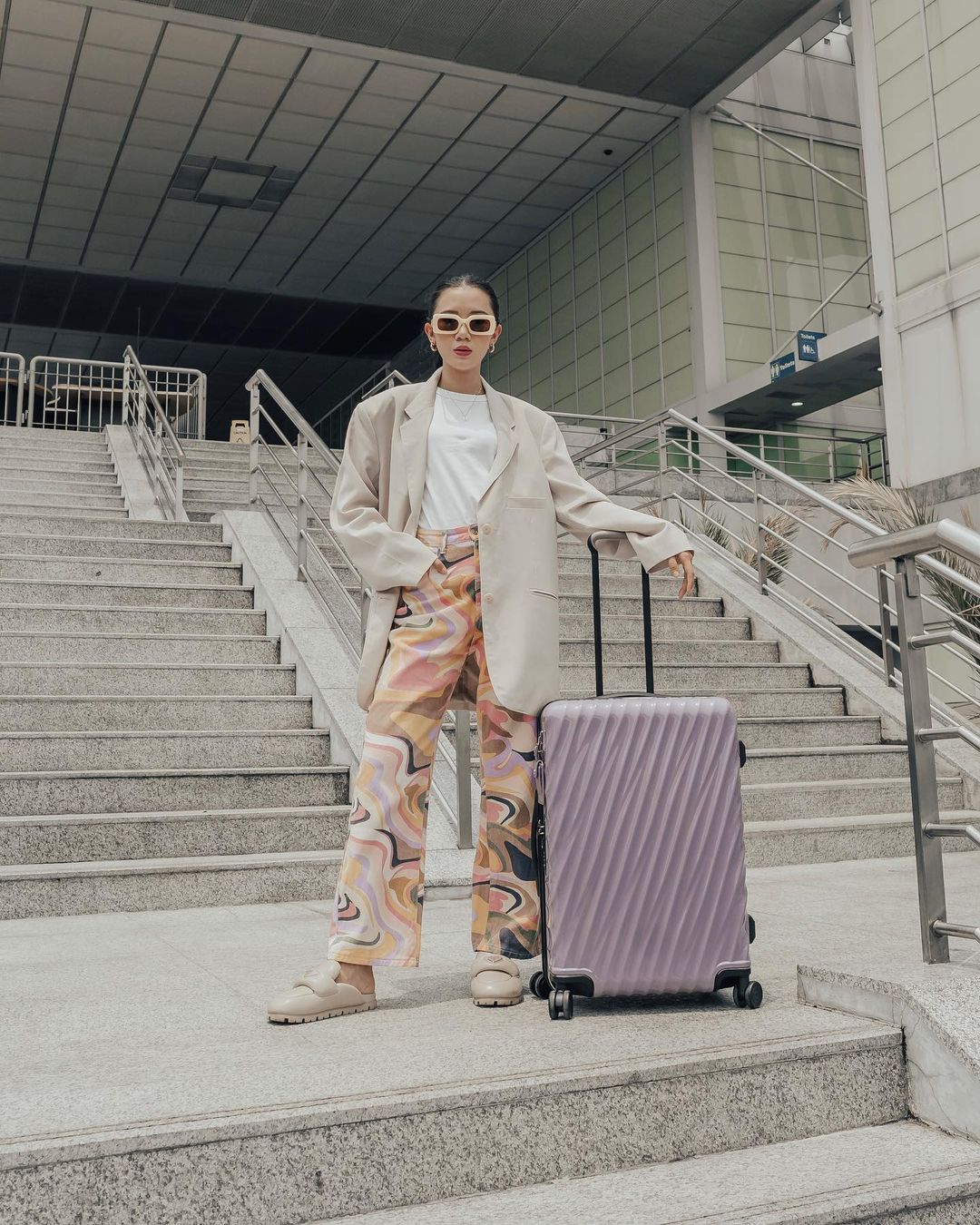 10. White Tank Top + Black Belt + White Shorts
If going full monochromatic isn't your thing, you can spruce things up with some simple accessories. It can be as subtle as Gabbi Garcia's beach-ready OOTD. She wore a crisp white tank and shorts and cinched things together with a black Celine Triomphe belt. Chic and easy!
ADVERTISMENT - CONTINUE READING BELOW ↓