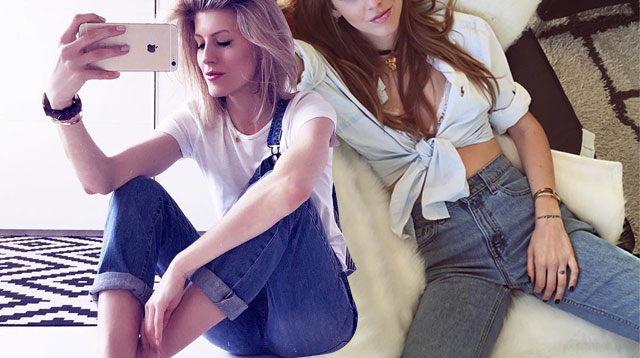 INSTAGRAM: madebyf, chiaraferragni
If you were too young to fully appreciate the fashion back in the '90s, you're in luck! This decade's signature style has been making waves on the runway, in social media, and on the streets—and it's clearly showing no signs of dying down. Here are six trends from the '90s that you need to incorporate into your wardrobe before another era takes its place:

1. Sporty Sweatshirts
Oversized sweatshirts emblazoned with brand logos were all the rage in the '90s. Make it current by pairing yours with a bodycon midi skirt and either minimalist heels or casual sneakers.
ADVERTISMENT - CONTINUE READING BELOW ↓
2. Choker Necklaces
IMHO, you're better off staying away from those stretchy tattoo-like chokers. Instead, try a thin style with a pendant dangling on it, or a plain band in black.
3. Slip Dresses
Kate Moss famously wore a super sheer slip dress that bared her entire body, but you need not go that far to nail this look. Why not throw another '90s staple—the denim jacket—over it, or layer a slim t-shirt under?
4. Overalls
When it comes to overalls, fit is everything. '90s singers like TLC wore theirs SUPER baggy; ditch that for something that's actually your size but still with a bit of slouch. Pop a cute off-shoulder top or cropped tee under, and you've got your off-duty look sorted!
ADVERTISMENT - CONTINUE READING BELOW ↓
5. Denim Jackets
Oversized, beaten up, and bleached to perfection is the way to go. Throw it over anything and everything—that's just how versatile it is.
ADVERTISMENT - CONTINUE READING BELOW ↓
6. Mom Jeans
There's nothing uncool or unsexy about the mom jeans of today. The high-waist fit is ideal for showing off a squat-toned tushy, a la Kylie Jenner in Levi's Wedgie jeans.
Follow Patricia on Instagram.