Meet the beautiful, healthy, and empowered women who inspire others to take control and live the a!life.
As part of a!life's search for their newest online faces, PascualLab's women's health supplement asked females from all over the Philippines to share how they take control of their relationships, career, health, and wellness for a chance to become the next ambassadors for the brand.
[nextpage]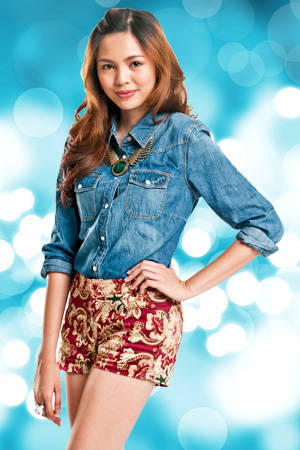 ADVERTISMENT - CONTINUE READING BELOW ↓
Karen Grafia from Zamboanga is quite the accomplished 22-year-old: she researches and writes for her own telemagazine cable show, regularly updates her blog kaigrafia.com, and occasionally models for local designers.
Combining passion and play is how Karen takes control. "[I love] to write and to also take part in what I've written about," she shares. Onscreen, her confidence shines through when she looks and feels her best, and she says that one of the things that makes her passionate about hosting is meeting new people and places along the way.
Despite her packed schedule, Karen manages to still spend quality time every week with the people dearest to her. "We're five [in the family]," she explains. "My mom, my dad, and three siblings. I'm the second child. Usually we go out to eat at seafood restaurants because Zamboanga is known for those. Then we take a stroll in the park." Karen adds, "That's why I make sure to always bring  a!life Control with me so I can block carbs every time I want to [give in] to my cravings." a!life Control is a food supplement with the patented white kidney bean extract Phase 2™ that blocks carb absorption for a slimmer figure.

Aside from dining out, she and her family also make it a point to go to mass together every Sunday. "Sunday is always reserved for the family," Karen says. "I would say we're very religious. The rest of the day we stay at home and just have conversations over TV. Really simple."
ADVERTISMENT - CONTINUE READING BELOW ↓
Recommended Videos
It's also important for Karen to stay in touch with her college friends at least twice a week. "We see each other regularly after work," she says, adding that they typically hang out at restaurants for some catching up. 

Karen explains how she manages to juggle all her activities at the same time: "Of course, first you have to be physically fit and healthy. If you're not in good health, it will be hard to do all the things you want to do. Next is to really visualize and implement steps to achieve your targets. And always think positive. [It] changes everything."
Karen plans on blogging about these words of wisdom, especially to reach out to women who want to lose weight with the help of a!life Control. According to Karen, ditching carb-loaded meals and going on crash diets aren't your best bets to achieve your ideal body weight. "Slim down and get that fab physique with an active lifestyle and a!life Control," she shares. a!life Control is made of white kidney bean extract that helps block carbohydrate absorption, so it reduces the caloric impact of starchy foods, while helping lower your  glycemic index. a!life Control is part of a range of women's health supplements that helps to make staying healthy hassle-free.
ADVERTISMENT - CONTINUE READING BELOW ↓
[nextpage]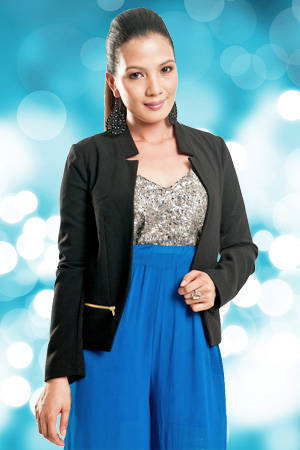 Looking at Pangasinan native and second a!life online brand ambassador Ruby Papio's glowing skin and slim figure, it's hard to believe she already has three kids, ages nine, six, and three. Her husband, a former overseas Filipino worker in Korea, has finally come home to help establish their family business. An online seller of ladies' clothes and accessories as well as beauty products, Ruby believes that one has to have passion in order to succeed. "I love fashion, clothes and bags, which I think is an advantage in marketing these items," she shares. "I also get to model  what I sell because it's my hobby, so I make sure to maintain my slim figure with a!life Control and keep my skin young-looking with a!life Restore."
ADVERTISMENT - CONTINUE READING BELOW ↓
Every day, Ruby promotes her online store while looking after her husband and children when they are at home. With a good sense of time management and priorities, she's able to take care of everything that needs to be done in the house. "[The trick is] dividing my time [properly]. I have a schedule for everything," she explains.
Despite all the things that she has to do, Ruby still finds some 'me time', because she believes that taking care of yourself is essential to becoming better at what you do. For this, she sets aside time during the weekend to enjoy the company of friends. "We usually go swimming at a resort. I make sure to keep in touch with them."

Ruby makes sure she eats right, stays active, and takes her a!life to stay healthy. She believes that a fit body and mind will help you in pursuing your goals, and she hopes that one day her dream of putting up a food business with her husband will come true. "It's for the future of the kids. That's really our dream," she says. 

Although there are times that Ruby gets frustrated with all the juggling she does on a daily basis, she knows how to stay calm and in control of the situation. "I just think that this is the reality [of being a mother and a wife]," Ruby says. "I avoid raising my voice, because shouting will just cause everyone to be stressed. I always try to think positive. I know I have to be strong for my family because they rely on me. We don't even have neighbors we can count on since we live in the middle of a farm."

Of course, Ruby knows that she has to stay in shape to be physically strong for her family's needs. "I need to take something for my health so I can manage everything; it's important that I stay in good condition for the family," Ruby admits. "I practice a proper diet and exercise regularly."

Ruby takes a!life Control to help manage her weight, especially since she models the clothes she sells online. She also keeps her bones healthy to maintain good posture by using a supplement such as a!life Posture, that contains calcium and Ostivone.

"I can't wait to share the great things I've experienced using a!life. And I'll stay healthy to show them all the benefits of these products. I'll show them how to live a healthy and positive life with a!life."
ADVERTISMENT - CONTINUE READING BELOW ↓
[nextpage]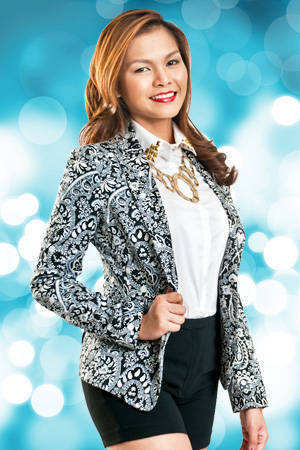 Brand consultant and social media strategist Martha Sta. Barbara, 24 years old, calls herself "the beauty junkie." And just by visiting her blog, thebeautyjunkee.blogspot.com, you can immediately see just how much she lives up to this title, as she shares prettifying secrets and finds for her loyal readers and followers.

How does she keep her skin looking flawless? Martha shares her beauty regimen: "I cleanse, tone, and moisturize," she says. "Every week, I do skin care do-it-yourself treatments, such as face masks. I also never forget my sunblock and I drink lots of water because it really flushes out toxins. Water is vital for skin renewal; it really is the best moisturizer. And I get lots of sleep!"

Martha also mentions the benefits of products she uses to help nourish her body from within, such as supplements like a!life Protect. It's packed with antioxidants to boost the immune system and get rid of free radicals, resulting in fairer, more radiant skin. Martha also discovered the wonders of kidney beans in a!life Control. Kidney beans contain zinc that helps prevent acne breakouts. More importantly, a!life Control with white kidney bean extract, Phase 2™, helps block carbohydrate absorption to help Martha stay fit.
ADVERTISMENT - CONTINUE READING BELOW ↓
[nextpage]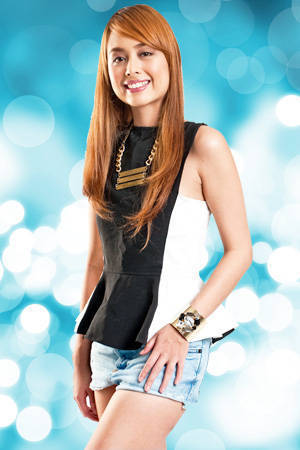 Dominique Marie Tiu is definitely a go-getter. Not only is the slender 24-year-old an account manager for a big local TV network, she's also a model, stylist, blogger, and quite the fitness enthusiast. She regularly updates her fashion blog, cleverly called konichiwear.com, which chronicles her sartorial smarts and style tips. "It's something I do as a hobby," she says. "I love writing and blogging."
ADVERTISMENT - CONTINUE READING BELOW ↓
On top of her day job and blogging, Dominique also puts in a lot of hours each week to maintain her svelte figure and have the energy to get her through a constantly-packed calendar. "I'm very active," she explains. "I run and I go to the gym. I have parents who demand certain daughter duties to be fulfilled. I need ample time for everything without having to sacrifice any single aspect of my life."

To stay in shape, Dominique works with a trainer for TRX suspension training and plyometrics. She started spending more time at the gym because she was inspired by her boyfriend, who's a certified fitness buff. Dominique admits, though, that her diet could be better. "I'm such an unhealthy eater. [But] since I'm into fashion, I want my clothes to fit well. I knew I needed carbs for energy, but I did not want the calories that came with it. Taking a!life Control 10 minutes before my  meals helps manage my weight better," says Dominique.  a!life Control has natural white kidney bean that helps block carbs and calories packed in Dominique's favorite pasta and pastry dishes.

"I used to be an athlete," Dominique reveals. But when she stopped working out and playing sports, she noticed she started becoming more lethargic. It's a good thing she's been reintroduced to the gym. But with her demanding fitness regimen, Dominique needed a source of energy to help her keep up. "Given that I do so many things, it's kind of difficult to squeeze in the active lifestyle," she says. "a!life Energy, packed with malunggay, gives me that extra boost and improved physical performance, so I can incorporate that needed energy in my life. I believe that the more active you are, the more energy you have to fulfill all your roles. When I go to the gym, I'm happier. I have more energy to do work. I have more energy to stay up and to be with my family."

When it comes to taking control of her life, Dominique says it's all about knowing your priorities. "The moment you figure out your dreams, it'll be easier to take charge, as long as you're able to define what you want. The next plan of action is to set a strategy."
ADVERTISMENT - CONTINUE READING BELOW ↓
[nextpage]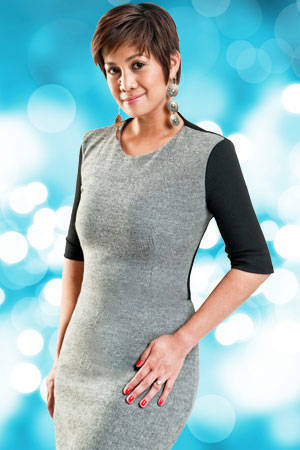 During the shoot, we saw just how patient a!life brand ambassador Christian Joe Reyes-Ocampo a.k.a. Czjai, was with her son Yue, turning four years old this month. "As a mom, you're in charge of everything," the freelance writer explains. "Not just of yourself, but also of the house and of your kids."

She started her beauty blog, therebelsweetheart.com, even before she got married. But when she gave birth to Yue, the responsibility of caring for her child had to come first. "Writing has really been my passion ever since," Czjai says. "Fortunately, I was able to return to blogging last year."
 
Czjai believes women should be able to look and feel youthful and vibrant no matter what age. "My mom is truly my inspiration," she says. "She's turning 50 next year but she doesn't look her age. All of us, especially women, don't like looking old. Some don't even want to reveal their age. But if you just take care of your skin and health while supplementing it with [a product like] a!life Restore, then you can be assured that [you've got the basics covered]. a!life Restore contains Injuv™, a.k.a. Hyaluronic acid, which moisturizes your skin from within to combat aging. You can defy aging and look and feel young, with firmer, smoother, and younger-looking skin."
ADVERTISMENT - CONTINUE READING BELOW ↓
Czjai also admits that there are days when you can't help but eat the stress away. "Sometimes it's good to reward yourself for a hard day's work with a good meal," she says. "I don't want to deprive myself, so taking a!life Control before eating starchy meals helps me regulate my diet." a!life Control is made of Phase 2™, a patented white kidney bean extract, which helps inhibit the digestion of carbs from starchy foods like white rice, pasta, noodles, and sweets. Partnered with healthy nutrition and regular exercise, this supplement helps assist the body in controlling weight and lowering blood sugar levels.

Much like her fellow a!life brand ambassadors, Czjai encourages other women to take control and live the a!life. "Just live your dreams. Don't let anything stop you from achieving them and living the life you want."
Outfits of a!life Ambassadors courtesy of Mango.
EXPLORE COSMO