If there's one thing we can be sure of after reading Crazy Rich Asians, it's that Astrid Leong's style is unparalleled—we don't even need to see photos to prove it! But when the movie version was announced, we couldn't help but be excited about seeing the characters, locations (what's Tyersall Park going to look like?!), and, of course, Astrid's outfits come to life. Here are a few pieces Astrid wore in the book that you might just see her wearing in the movie:
1. Grecian-inspired buttercup yellow dress
The Le Bal du Muguet, hosted by the prominent L'Herme-Pierre family, is considered the highlight of the spring social season in Paris. When Astrid walks in wearing this frock, the hostess is impressed not only because she believes only Astrid can "get away with wearing a simple linen dress to a ball," but also because it is an original Madame Grès ~*from her early period*~.
2. Tuxedo jacket
Astrid's status as a style icon was solidified in her teenage years, thanks in part to the vintage Yves Saint Laurent Le Smoking jacket she paired with batik shorts from a street vendor in Bali. Take note that this was also the time when most girls her age (and wealth) wore head-to-toe designer brands.
3. Dream catcher earrings
Astrid's jeweller-slash-confidante Stephen Chia shows her these earrings "for the sheer folly of it," but he doesn't expect her to purchase—let alone be interested—in this over-the-top pair. It features pear-shaped kunzites and 23-carat disks made of ice diamonds, and reminds Astrid of a Native American dream catcher. Btw, the earrings cost her $784,000 (around P30 million). #nbd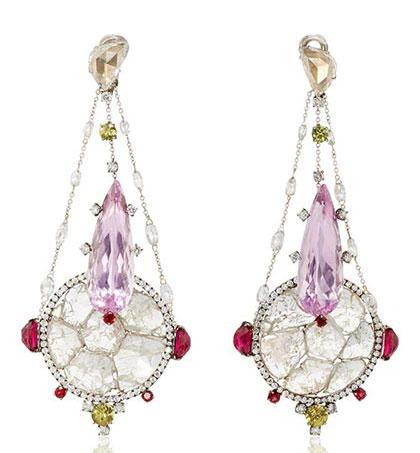 4. White peasant blouse
Friday night dinner at Ah Ma's sans her philandering husband is an excuse to bring out the newly acquired goods from her Paris shopping trip. She pairs the huge VBH earrings with pearl gray cigarette pants and an embroidered white peasant blouse from Alexis Mabille.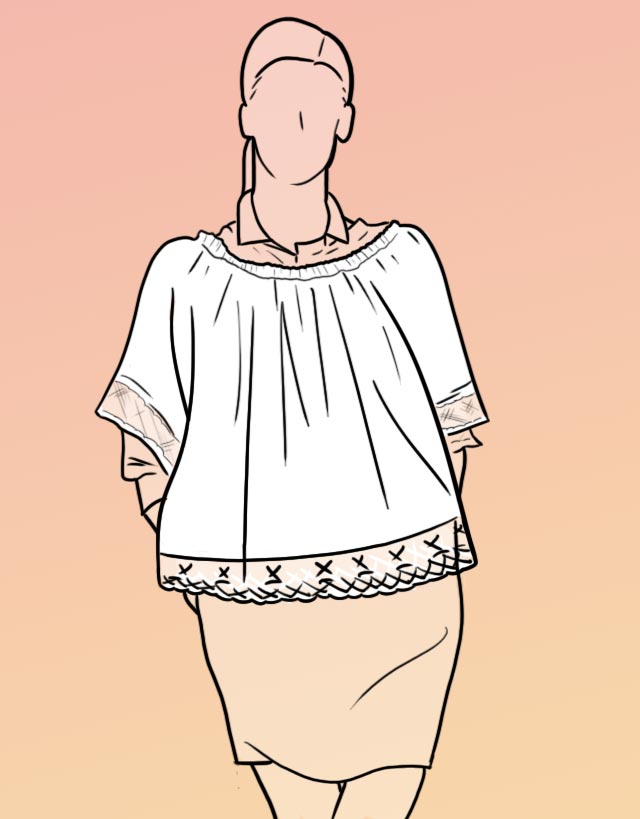 5. Blue halter-neck dress
Astrid wears a "Majorelle-blue sleeveless halter-neck dress" from French designer Jean Paul Gaultier to the church ceremony of Colin Khoo and Araminta Lee's wedding, a.k.a. the hottest event of the year. Upon realizing that it's the very same dress Astrid wore to Carol Tai's fashion benefit just two months before, the bride feels insulted—probably because she thinks Astrid doesn't deem her wedding a worthy enough occasion for a new dress.