WARNING: *Major* spoilers ahead 
We've finally bid goodbye to Start-Up, aka one of the best K-dramas of 2020, and we're pretty sure it will take some time before we can all get over it! Although the last episode had us questioning some scenes (hehe, I know you feel the same way), the happy ending for all of the characters is fulfilling to see, especially after everything they've been through.
We may have different thoughts about the finale, but there's one thing we can all agree on: The wedding photos of Seo Dal Mi (Bae Suzy) and Nam Do San (Nam Joo Hyuk) are just so beautiful—they make such a pretty couple! And that wedding dress? It just fits her character so well—simple and elegant. Perfect for a CEO like her!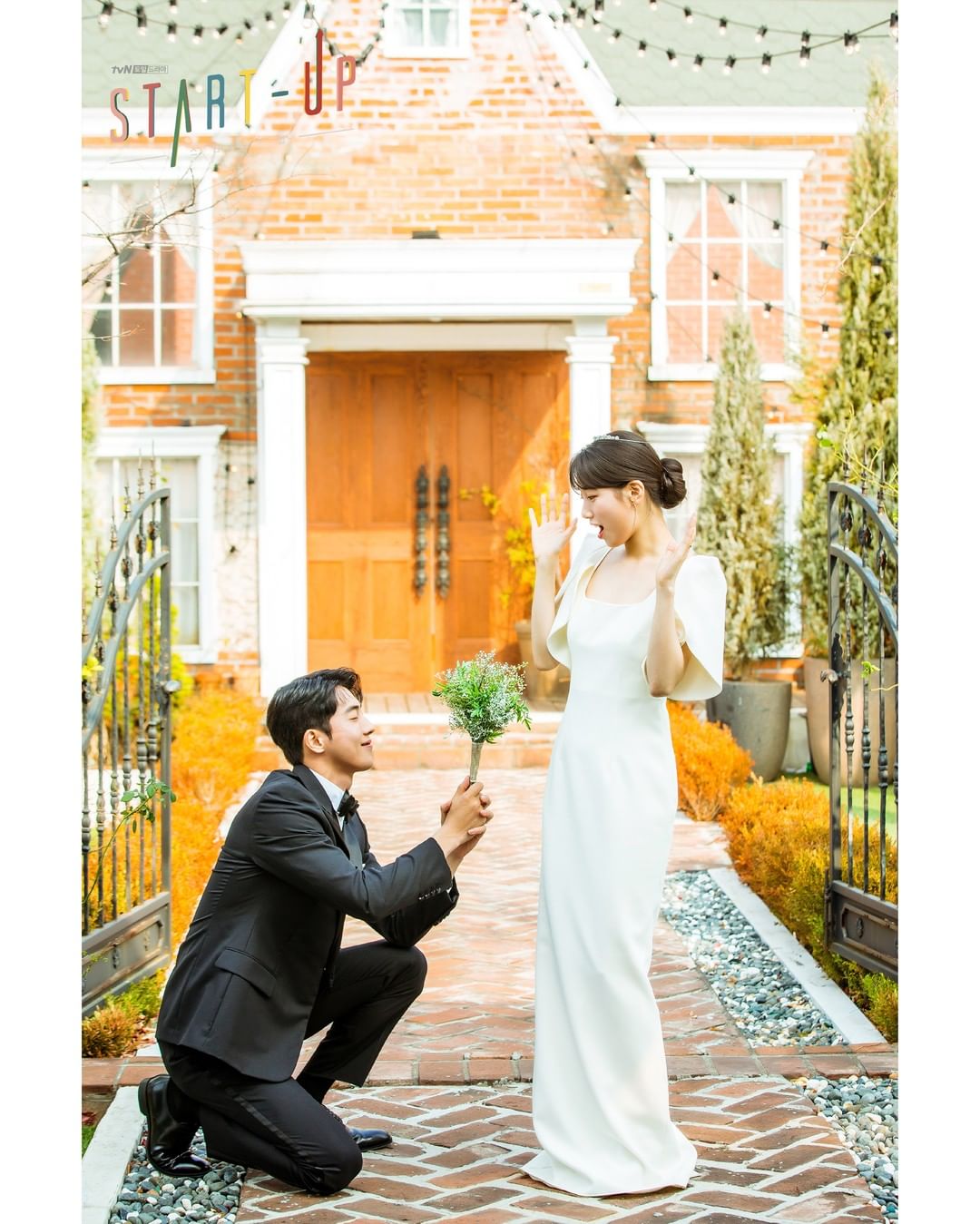 Continue reading below ↓
Recommended Videos

Who designed Seo Dal Mi's Start-Up wedding gown?
The long, white gown that she wore for her big day is from Safiyaa, a brand that "celebrates femininity and all that makes a woman beautiful with
unapologetic confidence." It's founded by Daniela Karnuts, the same designer behind some of Meghan Markle's and Michelle Obama's best looks. Whoa!
Dal Mi donned the Dara Ivory Long Dress, which totally complemented her figure and gave her a beautiful silhouette. According to Safiyaa's website, it's a "square neck long dress in ivory heavy crepe, with ivory shine satin stretch lotus sleeve drape." It also has a belt included, but as we can see, Dal Mi opted to go without it. Still pretty, though!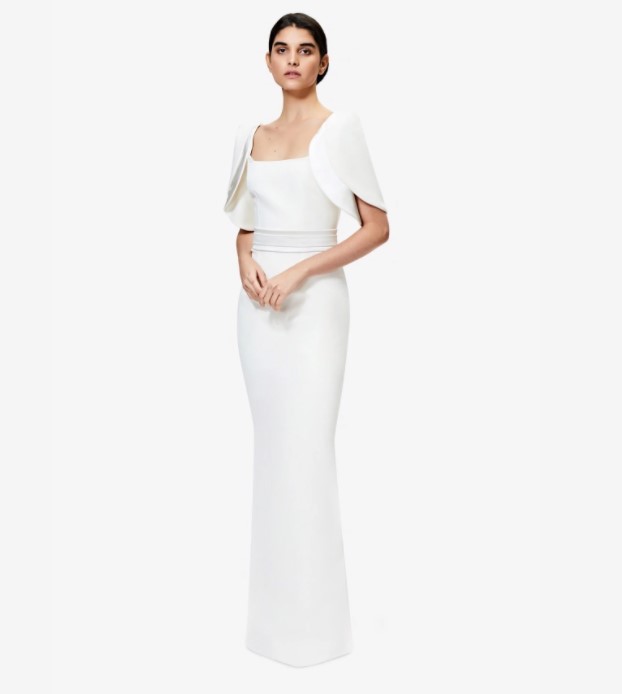 How much does it cost? $1,790 lang naman or around P86,250! Grabe, 'no? But even before her CEO days, Dal Mi was already seen wearing high-priced outfits, lol. Since her company has already expanded, dropping $$$ on a dress this pricey just seems reasonable, lol. We would also love to wear something like this on our wedding day but first, to find our own Do San (or Ji Pyeong).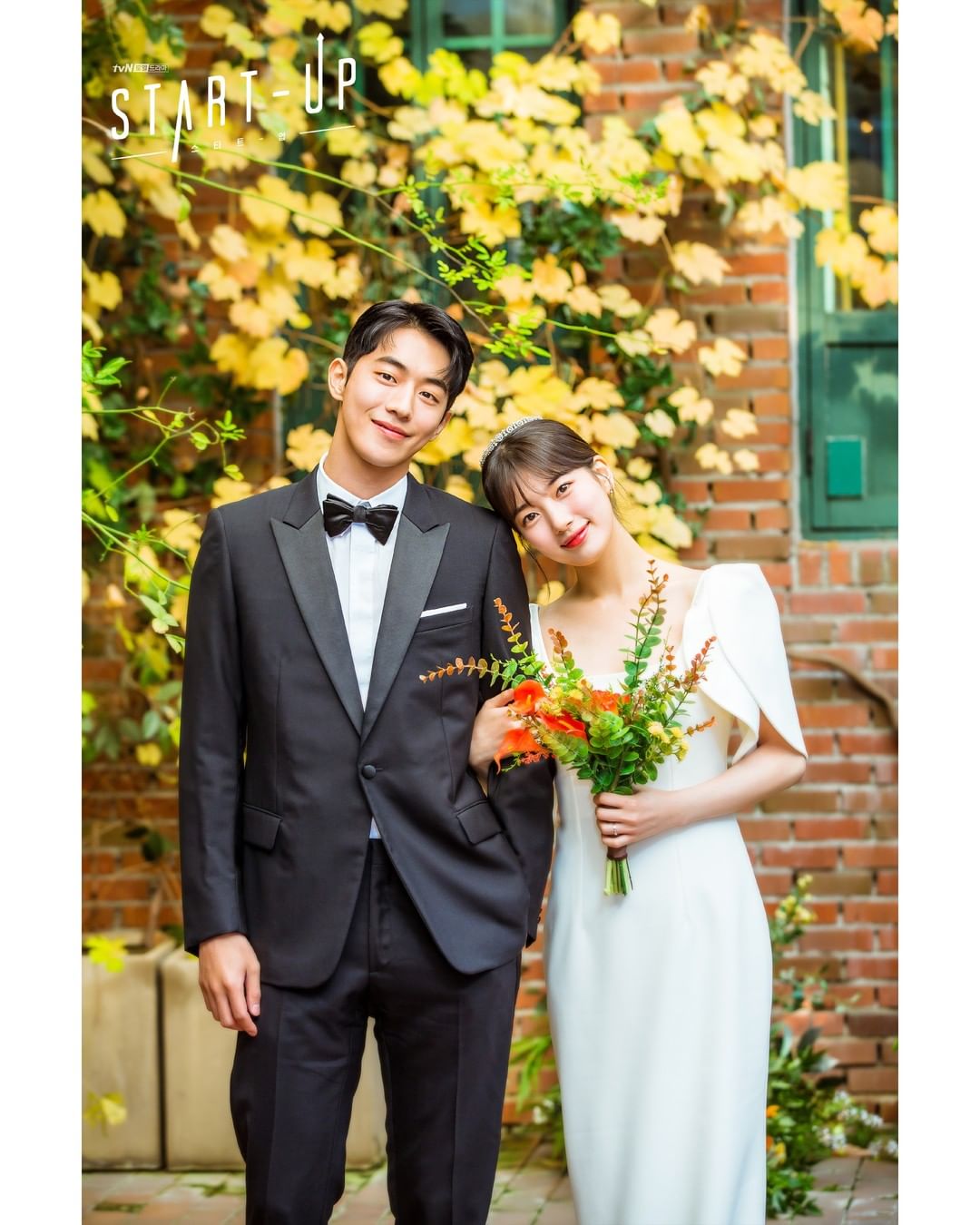 What are your thoughts on Start-Up's last episode? Let us know in the comments section!
Follow Hanna on Instagram.