We're used to celebrities shocking us on the red carpet, but Bella Hadid's latest Cannes look just may be on a league of its own. The 19-year-old model attended the premiere of La Fille Inconnue (The Unknown Girl) in a silk side boob-baring Alexandre Vauthier gown—but that's not what had our eyebrows raising.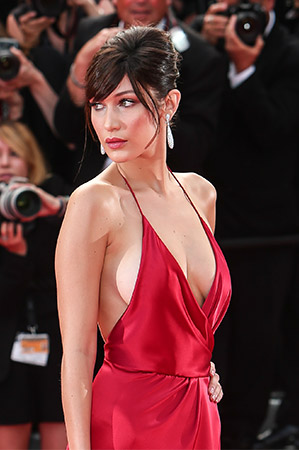 Credits: WENN.com
Nope, it's the super daring slit that went all the way up to her waist. Her WAIST, you guys.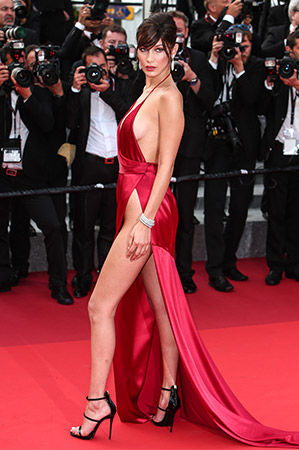 Credits: WENN.com
There's no denying she looked amazing. The Weeknd, Bella's boyfriend, is one lucky guy.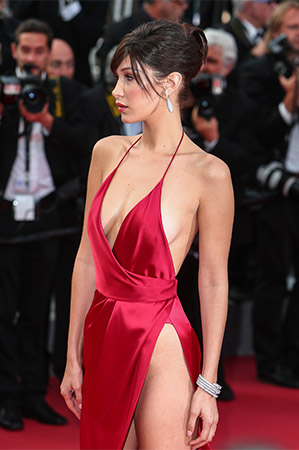 Credits: WENN.com
B completed the look with enough bling to set a metal detector off and a pair of super sexy strappy heels.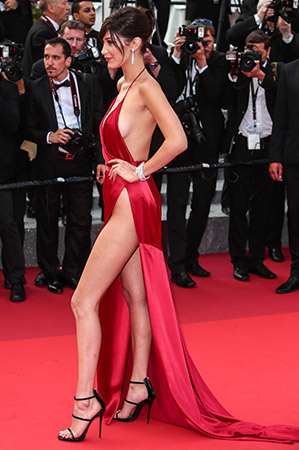 Credits: WENN.com
Of course, given the barely there element of this gown, we dreaded the innumerable wardrobe mishaps that might have occurred.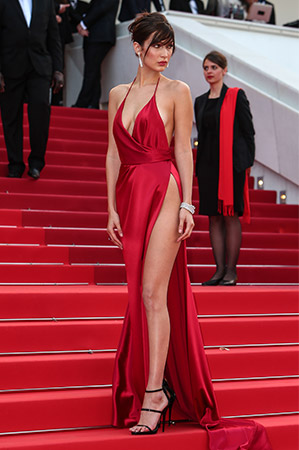 Credits: WENN.com
And occur they did. Bella walked up the stairs in a way only a woman in skyscraper heels and a very revealing dress could...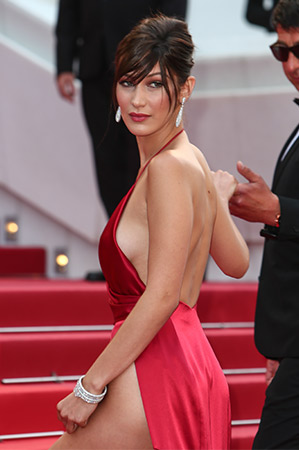 Credits: WENN.com
...and accidentally exposed her vagina to the crowd of photographers snapping away. OH NO!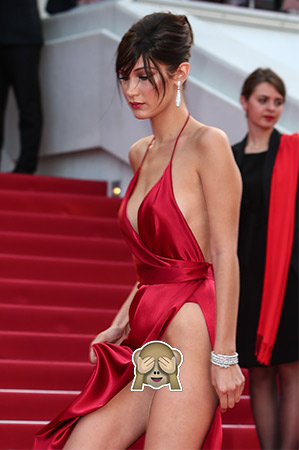 Credits: WENN.com
This incident reminds us of the time Anne Curtis wore that thigh-high gown on national TV back in February 2013. The MTRCB called for an investigation over the Boom Sason dress, which seemed to expose Anne's bare crotch.
Anne took to social media to address the issue, revealing that they obviously thought the outfit through, and that she was actually wearing a tanga underneath the dress. "As you can see, we have a bodysuit with a hidden tangga (sic) to make way for the sky high slit skirt. It is made out of 2 pieces. In fact the "tangga" is made out of swimsuit material which Boom Sason is also known for making. I was completely protected," she said.
Follow Patricia on Instagram.
Recommended Videos