Executive producer Ryan Murphy's (Glee, Pose, American Crime Story) newest dark comedy The Politician dropped on Netflix on September 27. Starring Broadway sensation Ben Platt, alongside Gwyneth Paltrow, Bohemian Rhapsody actress Lucy Boynton, and newcomer David Corenswet, The Politician is a satirical comedy that gives audiences a glimpse of what it really takes to win high school politics.
Costume designers Lou Eyrich and Claire Parkinson have been longtime collaborators of Ryan Murphy and were responsible for the overall look of the characters' ensembles. Their inspiration? 1970s California and photographer Slim Aarons, most notable for covering American high society and royalty. Lou and Claire veered away from neutrals and dark hues and went for crazy pops of color, plaid, tweed, and fancy costume jewelry.
Lots of great outfits here and there, but below is a rundown of a few favorites from the show:
Georgina Hobart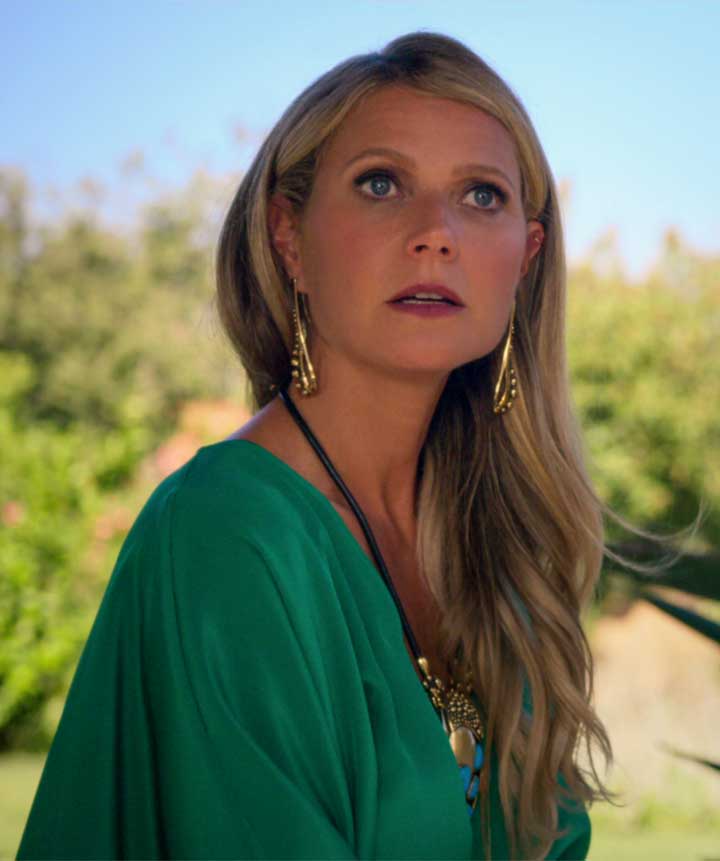 Continue reading below ↓
Recommended Videos
Ah, Georgina Hobart. Where do we even begin? In the first episode, audiences are introduced to Payton's mom, wearing an emerald green kaftan paired with elaborate gold jewelry. She's painting poolside. "It's for a series I'm doing to raise awareness and money for the Syrian war debt," she tells Payton.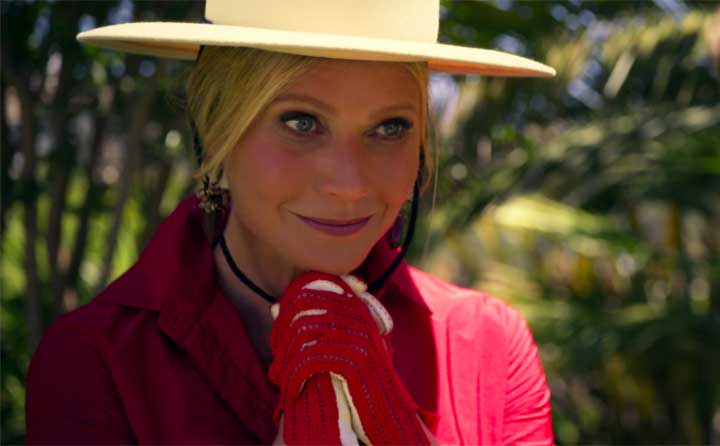 Georgina enters a frame wearing a red Oscar De La Renta gown with matching gloves and a Halston gardening hat. She wasn't even going anywhere fancy. She was just...gardening.
Astrid Sloan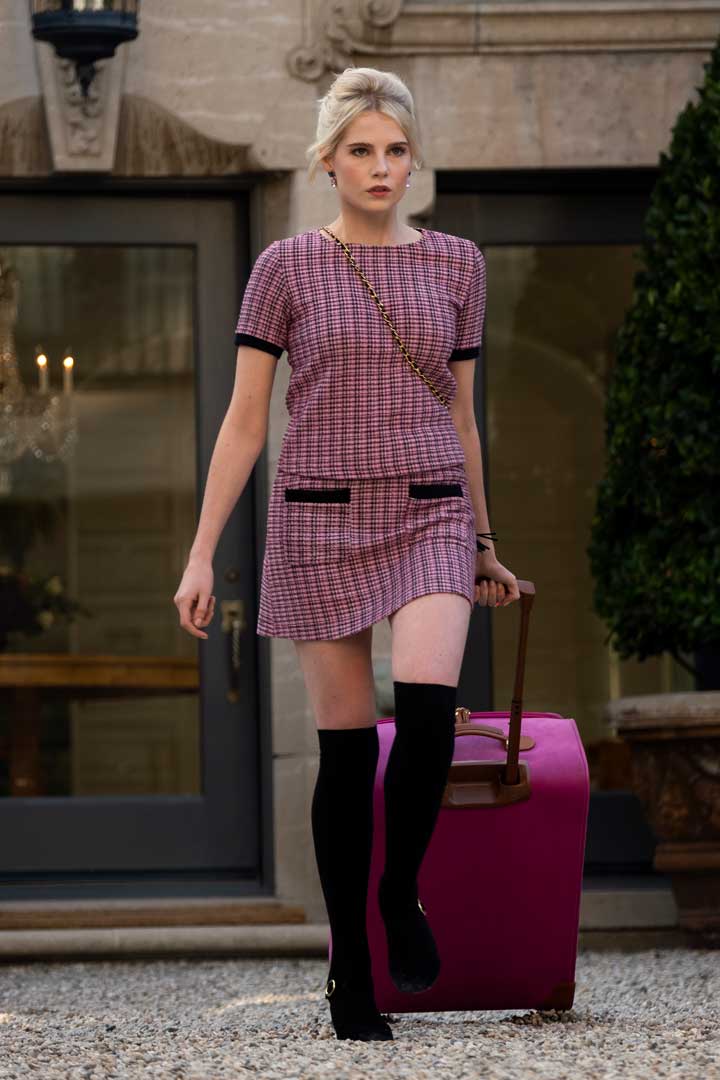 Nothing quite like this outfit. Astrid storms out of her house wearing a '60s-style shift dress paired with knee-high velvet boots. She's angry. She's out with a vengeance. Runaways almost never look this good.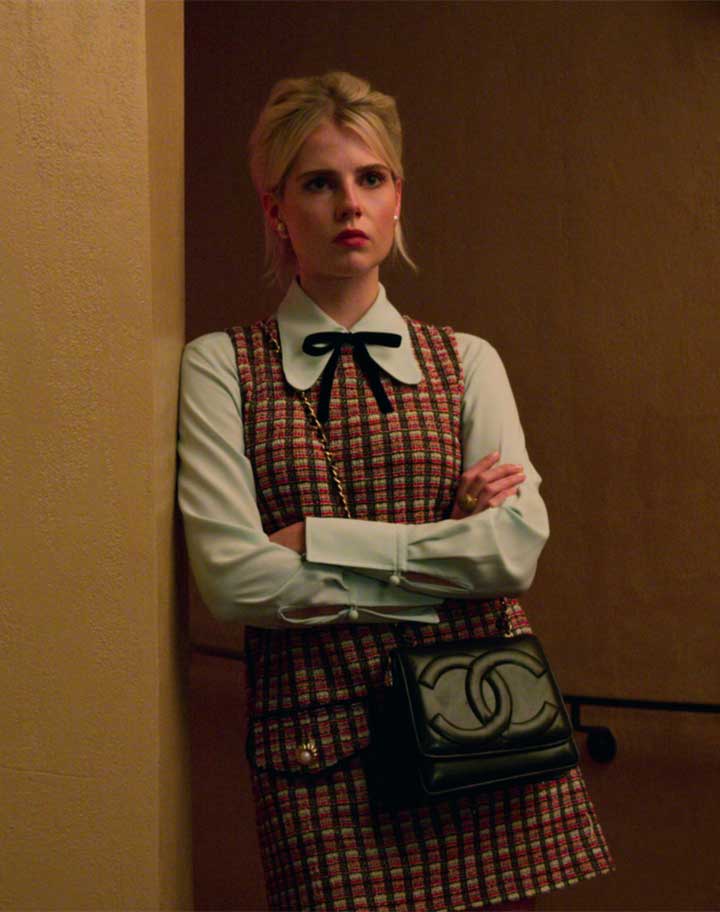 Astrid makes plotting look so stylish in a tweed dress, accessorized with a black Chanel sling bag.
The Hobart Twins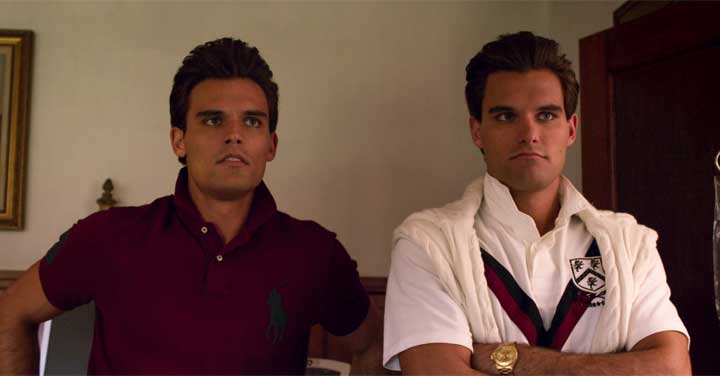 Probably one of the most underrated characters in the show, the Hobart twins, Martin and Luther, are all-American. Wrapped in wool cardigans and Ralph Lauren shirts with popped collars, the twins best personify preppy, collegiate dressing.
Alice Charles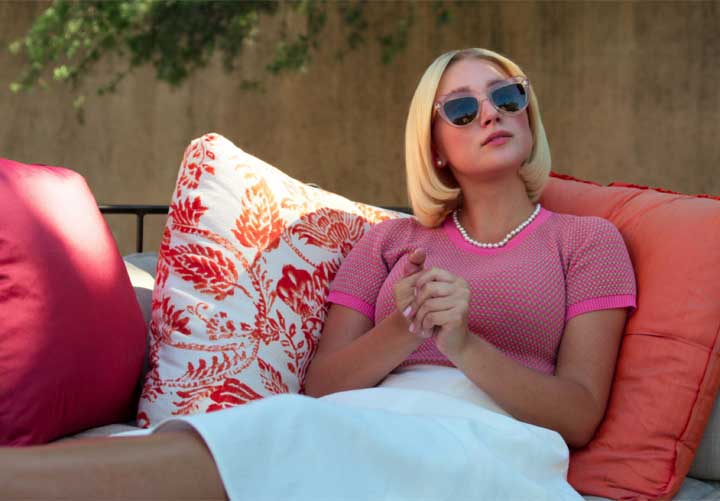 "I'm a stone-cold bitch with ice water in my veins," says a deadpan Alice Charles as she lounges by the pool wearing a pearl necklace and matching earrings to boot. Alice has the makings of a classic American first lady—tweed skirts, neutral cardigans, and big-bowed tops complete her outfits. She's distinctly Chanel.
McAfee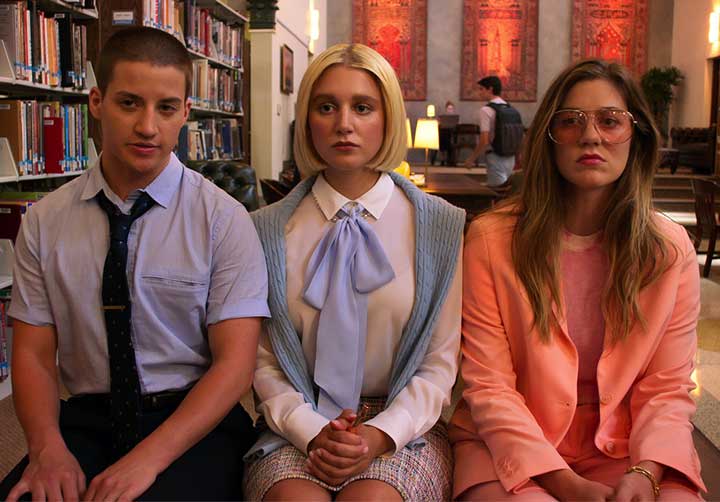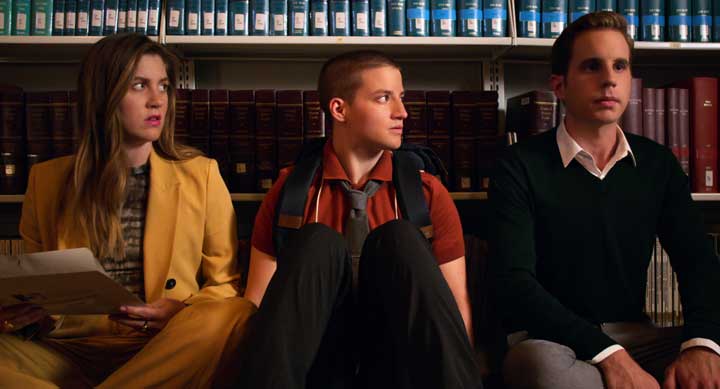 McAffee (rightmost in the top photo, and leftmost in the bottom photo) lives in power suits on the show—mustard yellow and bright pastel ones, you name it. But a fast favorite was this vintage coral suit paired with oversized frames.
Payton Hobart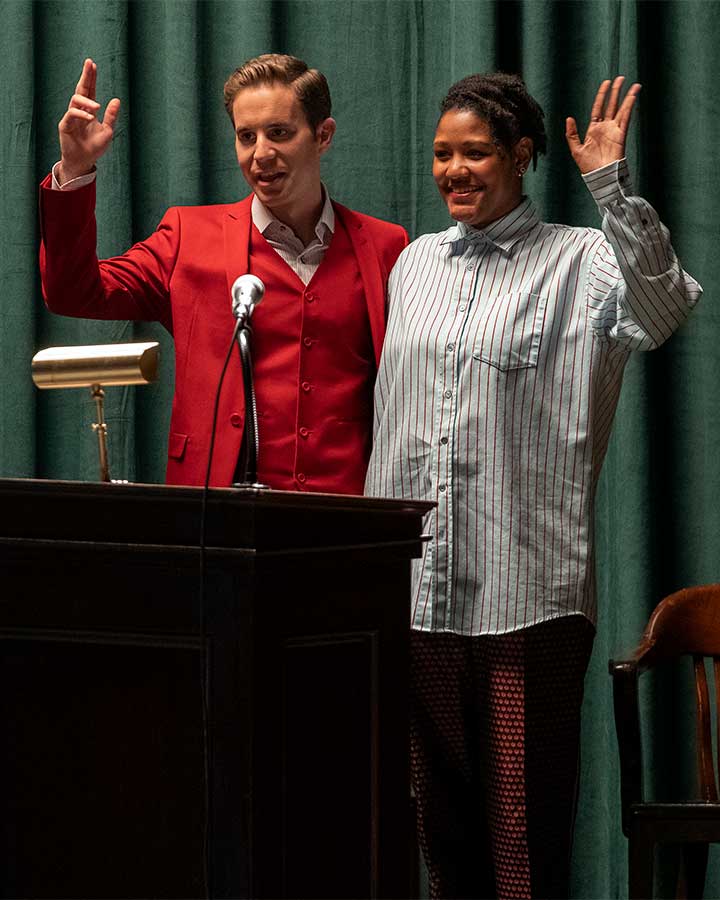 Payton (left) usually plots the downfall of his enemies wearing a tailored three-piece suit in red, emerald, or plaid. Dark hues are for losers.