Last night, Cara Delevingne attended the Hollywood premiere of her new movie Valerian and the City of a Thousand Planets wearing a silver dress straight out of a sci-fi fanboy's wet dream. That's right, move over, Princess Leia in the gold bikini, there's a new metallic sheriff in town.
The dress, created by Dutch designer Iris van Herpen for her latest couture show in Paris, doesn't just look like metal, it actually is metal—huge pieces of cut and twisted metal that have been molded to fit a human body. Or maybe they are wires wrapped around a frame of more wires. It's hard to say for sure. The point is, this is a metal dress with what look like tons of very sharp edges pressed against very soft skin, and if that doesn't give you the willies at least a little bit, then you must be a surgeon or some kind of inhuman cyborg.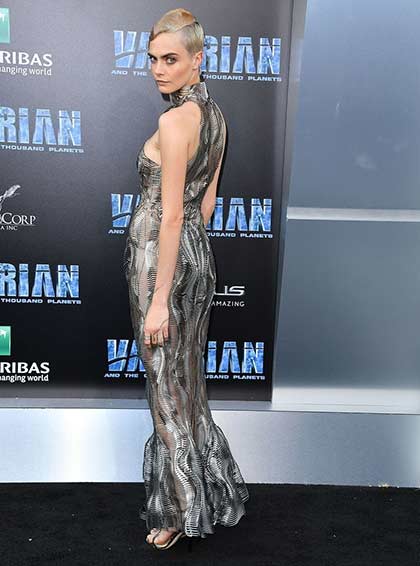 Continue reading below ↓
Recommended Videos
Upon closer inspection, it is obvious that the dress is lined in a fine, skin-toned mesh. That's comforting. At least Cara has something between her body and that bouquet of razor-blades she's wearing.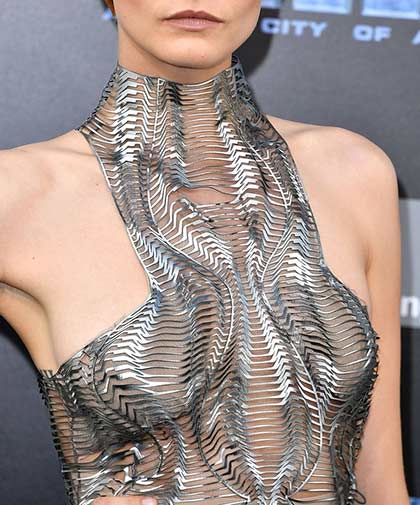 How is she supposed to sit through a movie in that dress though? There's no way, right? And what if she has to go to the bathroom? You can't exactly scrunch up a dress like that around your waist and pop a squat, can you? I wonder if this dress comes with a pair of wire cutters in case you need to make a speedy exit? Probably not. In that case, you probably just have to stand there and accept your fate.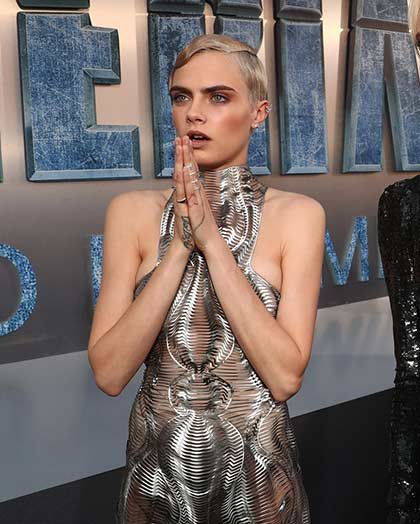 Bless you, Cara. You brave, brave soul, you.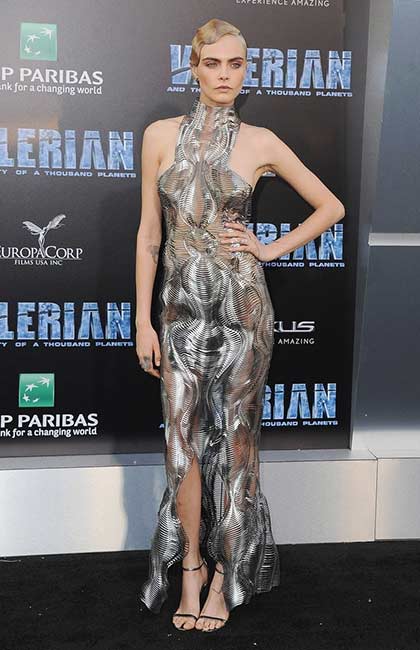 ***
This article originally appeared on Cosmopolitan.com. Minor edits have been made by the Cosmo.ph editors.