Okay, I realize that some of these looks are unattainable—especially if you can't get your hands on prosthetics or don't have a team of people getting you ready—but you're looking for inspo, right?!
Here, 25 memorable makeup ideas for you to copy this Halloween. 
Jay Manuel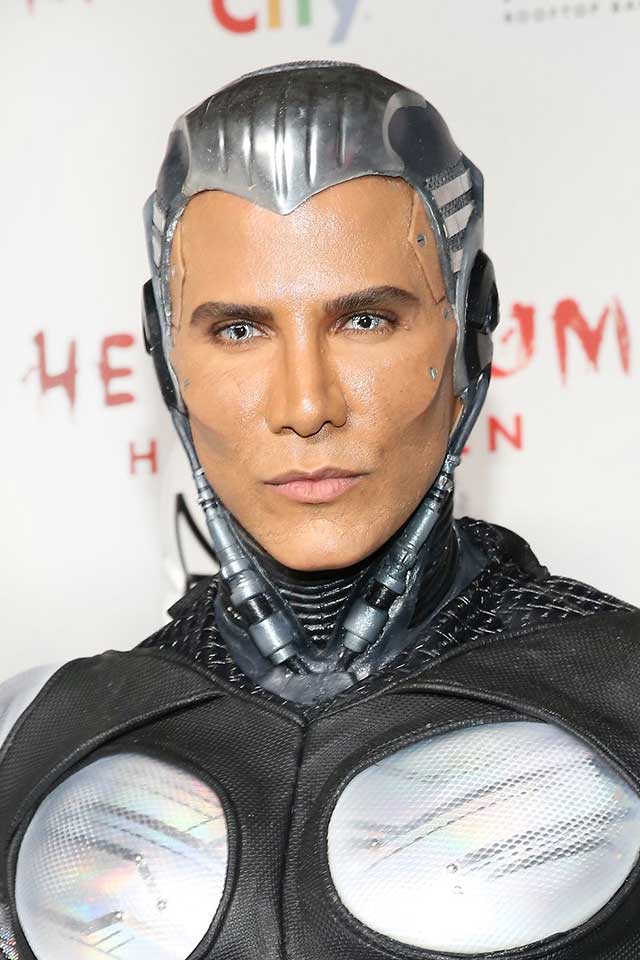 If I could only contour my face as flawlessly as Jay Manuel did for Heidi Klum's 18th annual Halloween party... Sigh.
Karlie Kloss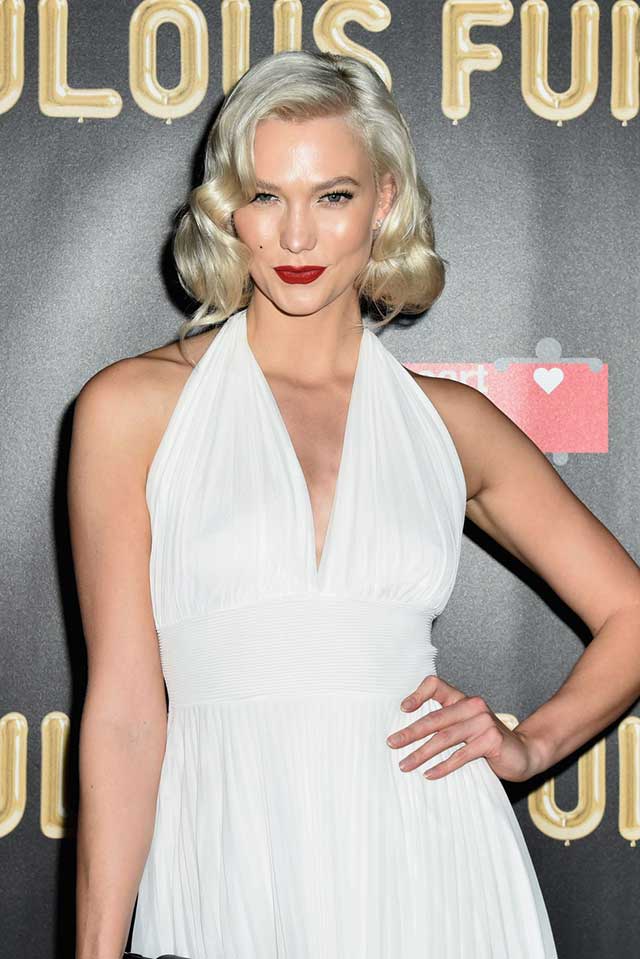 Continue reading below ↓
Recommended Videos
If you're already a platinum blonde, you may as well go all out and channel your inner Marilyn, like Karlie Kloss did on October 28, 2017.
Alessandra Ambrosio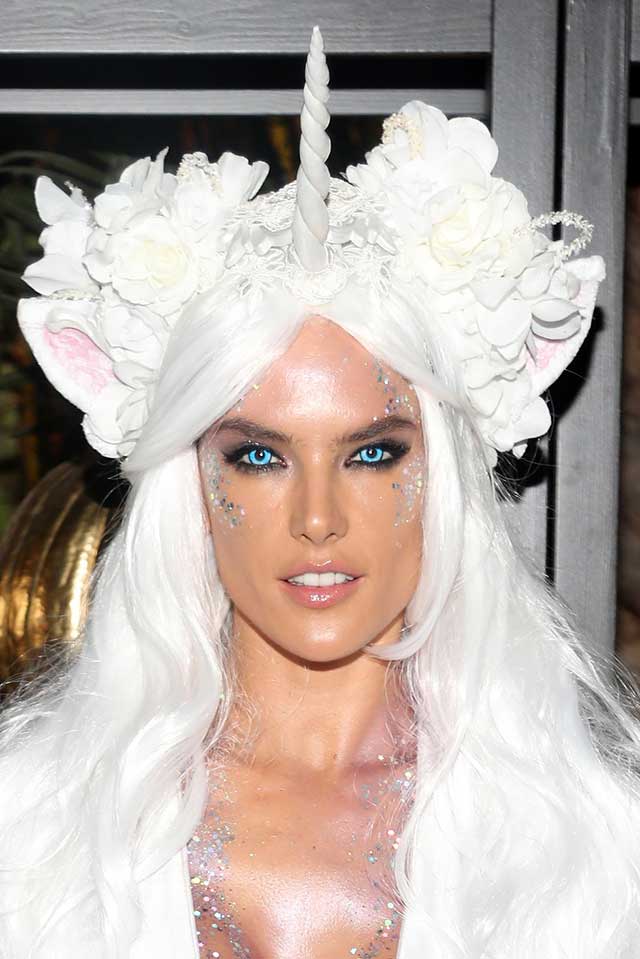 Alessandra Ambrosio showed TF up in 2017 on Halloween, wearing an ethereal take on a unicorn outfit that was super sparkly and simply stunning, IMO.
Grace Elizabeth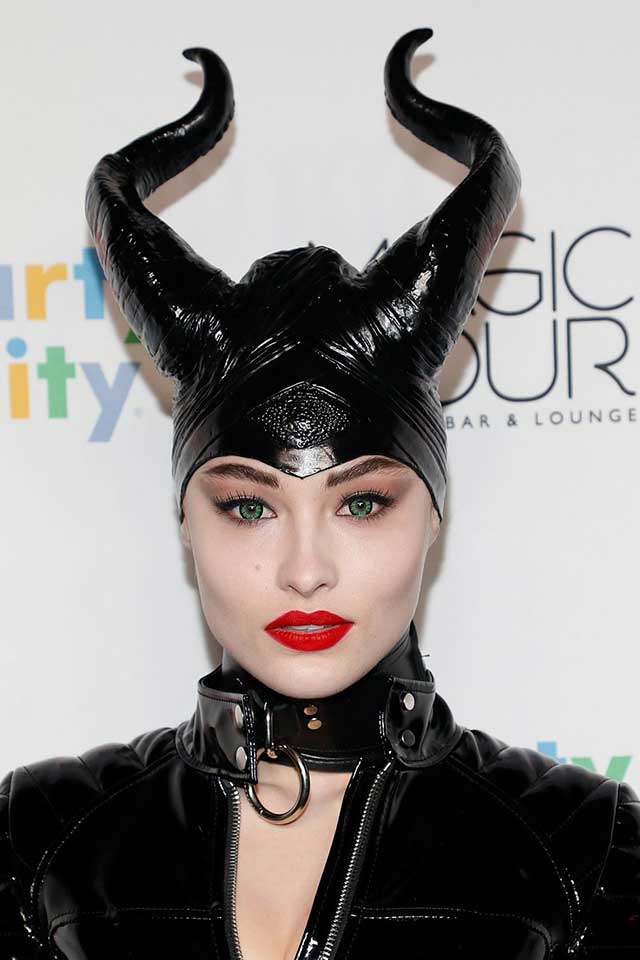 If you're into looking sexy over scary on Halloween, take a hint from Grace Elizabeth, who wore this evil queen ensemble to Heidi Klum's annual party in 2017. All it requires, makeup-wise, is a thin veil of foundation, a red lip, subtly smoky eye, and insanely cool colored contacts.
Zac Posen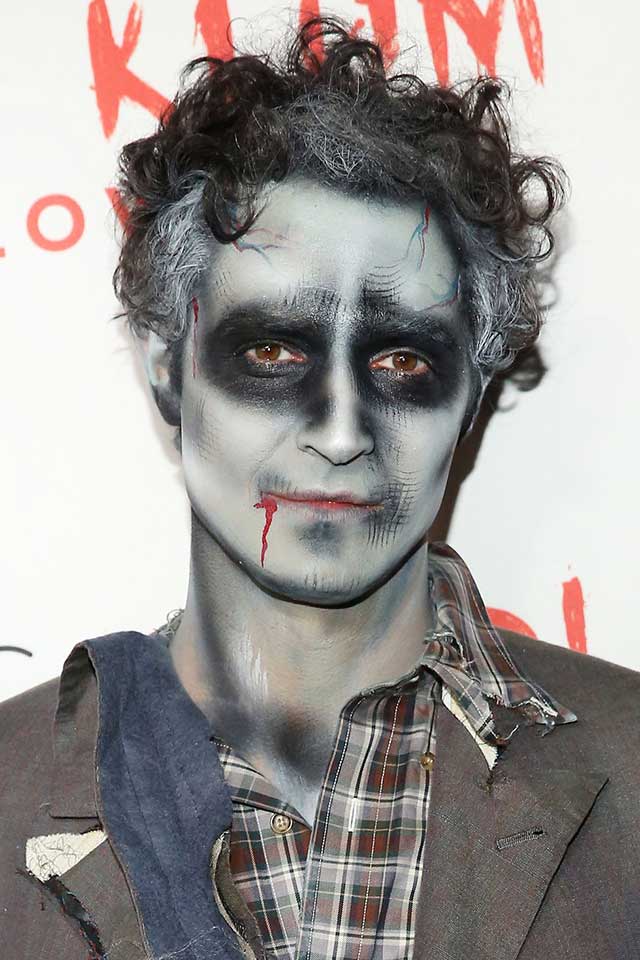 Zac Posen, thank you for bringing it last year (in 2017) with your zombie-inspired makeup. It's truly amazing.
Vlada Roslyakova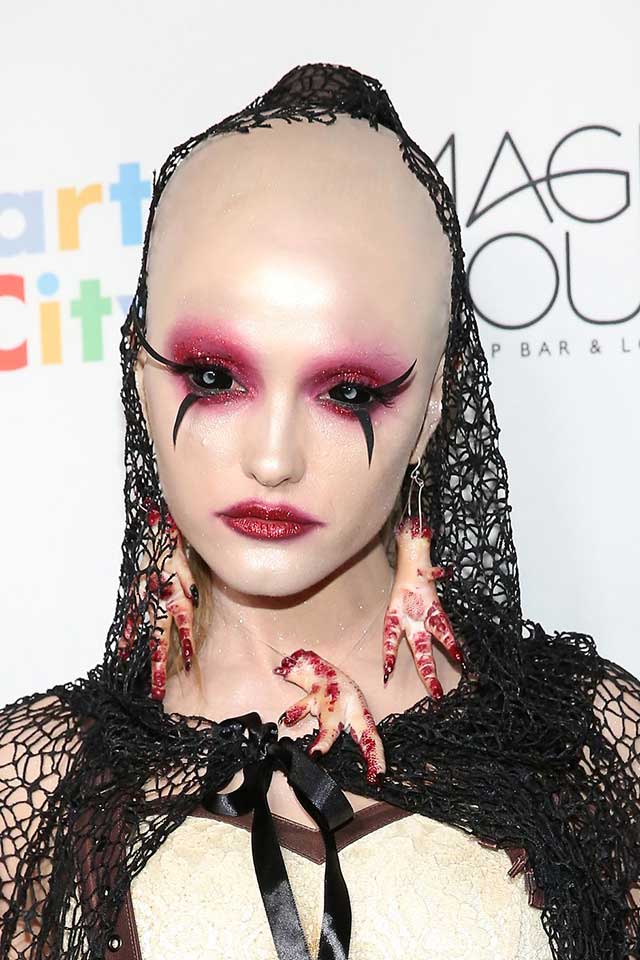 Russian supermodel Vlada Roslyakova was NOT messing around last year (2017) at Heidi Klum's Halloween party. She SLAYED this nightmare-inducing costume and the sparkly red shadow, long AF lashes, and Pat McGrath-esque glittery lip that topped it all off.
Margot Bingham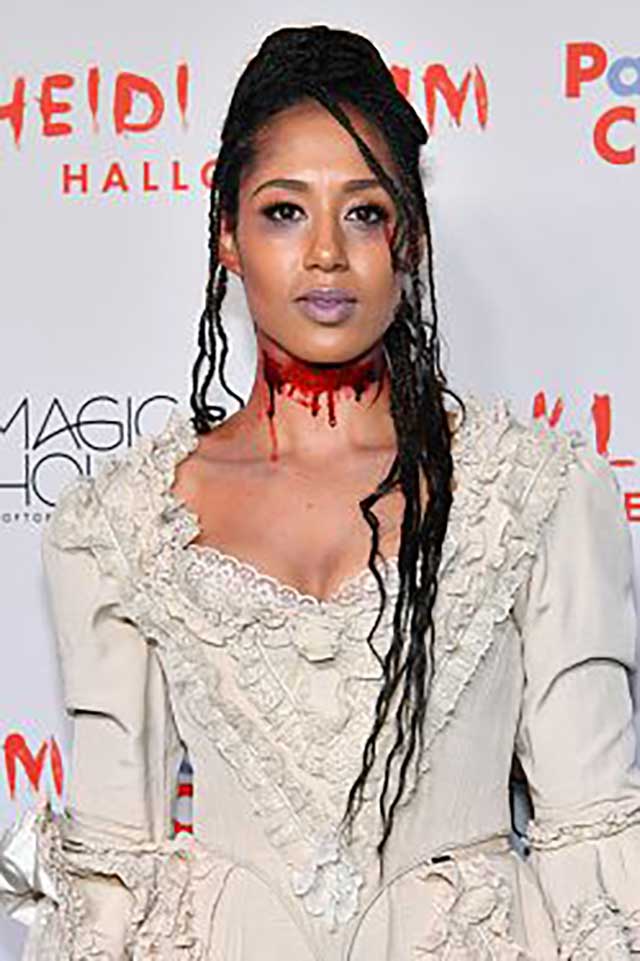 Singer, songwriter Margot Bingham showed up at Heidi Klum's 2017 party in makeup that looks amazing yet probably wouldn't take forever to recerate. For example, I LOVE the blood detail across her neck and by her eye, but the only other shade she used was a light purple to replicate under-eye circles, lifeless-looking lips, and fake bruises along her collarbones.
Sarah Michelle Gellar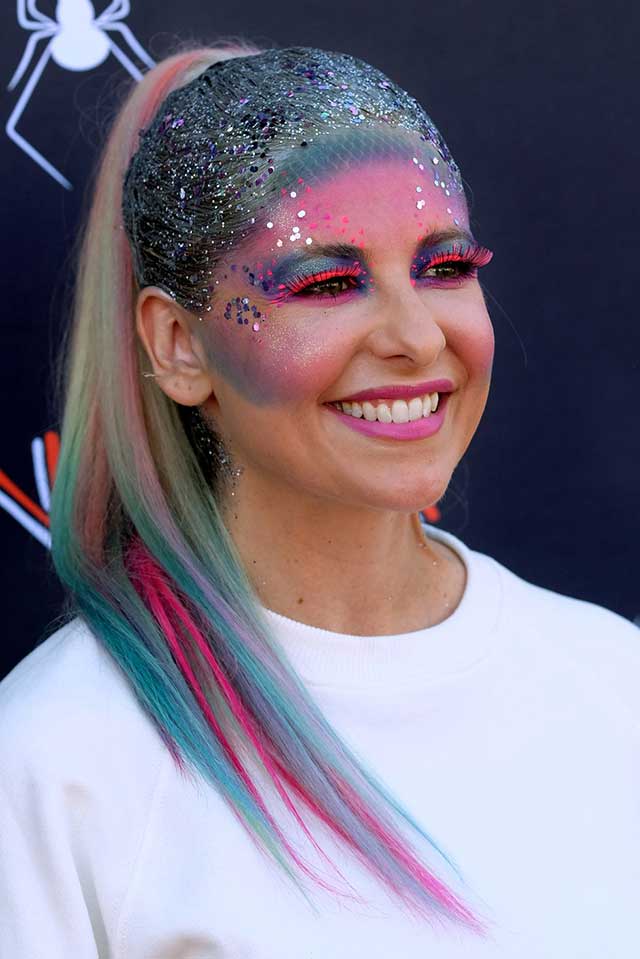 Looking to be a magical mermaid complete with colorful hair, turquoise fish scales, glitter, and lots of lashes this Halloween? Use Sarah Michelle Gellar as inspo or click here for a how-to.
Chanel Iman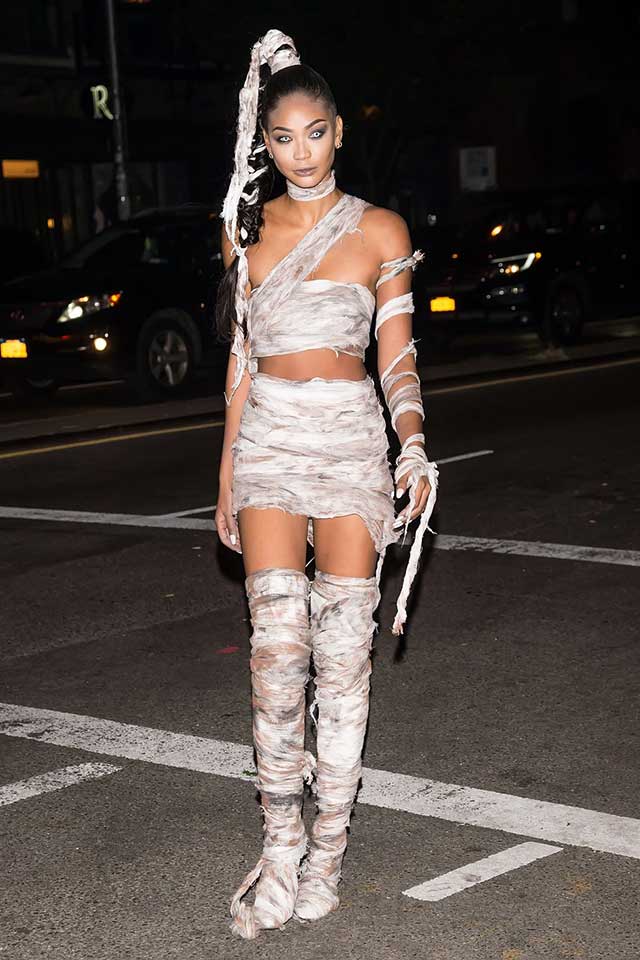 Supermodel Chanel Iman strutted up to Heidi Klum's party in 2016 wrapped from head-to-toe in shreds of fabric with a full-on contoured look to complete her mummy costume.
Emily Ratajkowski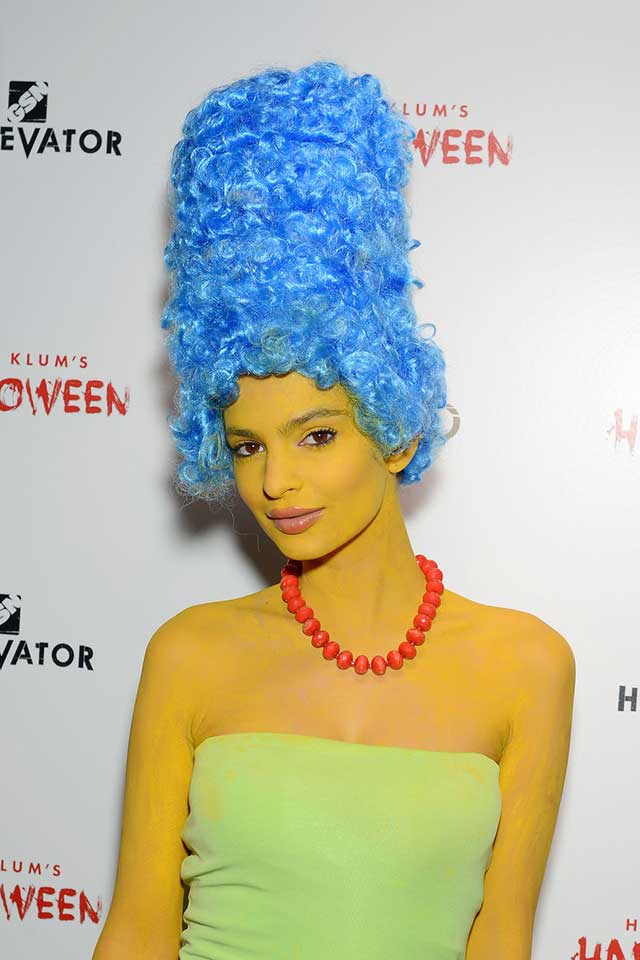 In 2015, model Emily Ratajkowski showed you just how easy Halloween makeup can be: got yellow paint? Next, pick up a tall blue wig, an orange necklace, and a green dress and you too can be Marge Simpson.
Casper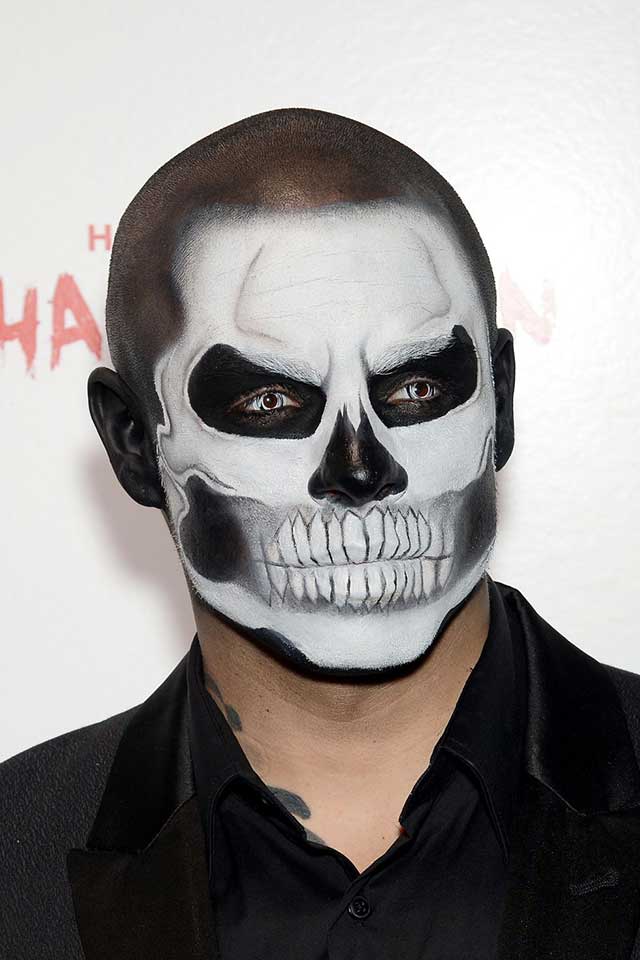 Jennifer Lopez's ex Casper showed up looking like an unfriendly ghost at a party on Oct. 31, 2015.
Nicole Scherzinger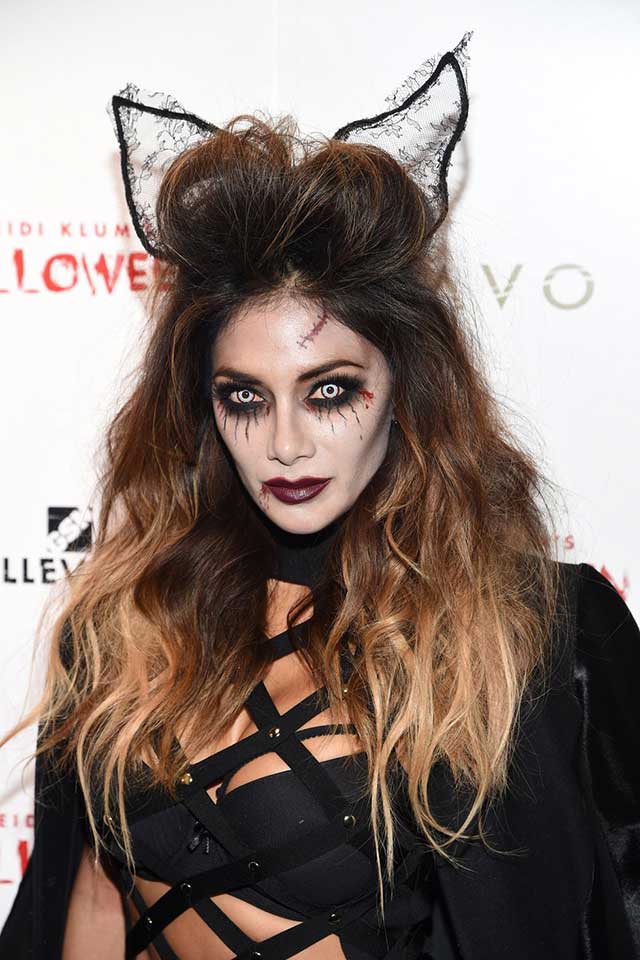 The singer showed up to Heidi Klum's party in 2015 in some of the sickest-slash-most eerily gorgeous Halloween makeup I've seen in a while.
Ashanti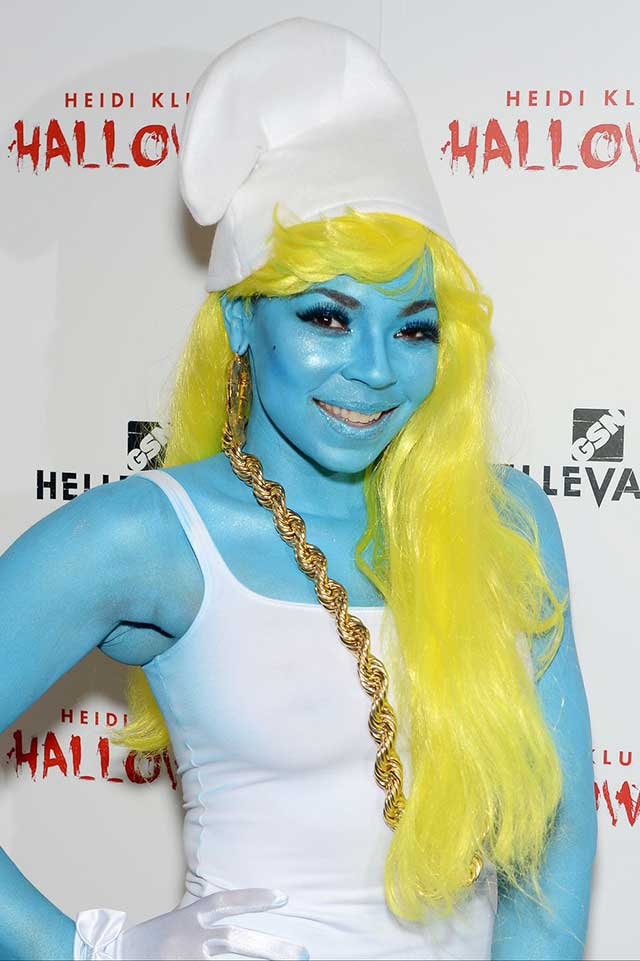 Ashanti looked super cute as Smurfette at Heidi Klum's party on October 31, 2015. All you need to achieve her look? A thin layer of pale blue body paint, a Smurf hat, white tank, and blonde wig!
Gigi Hadid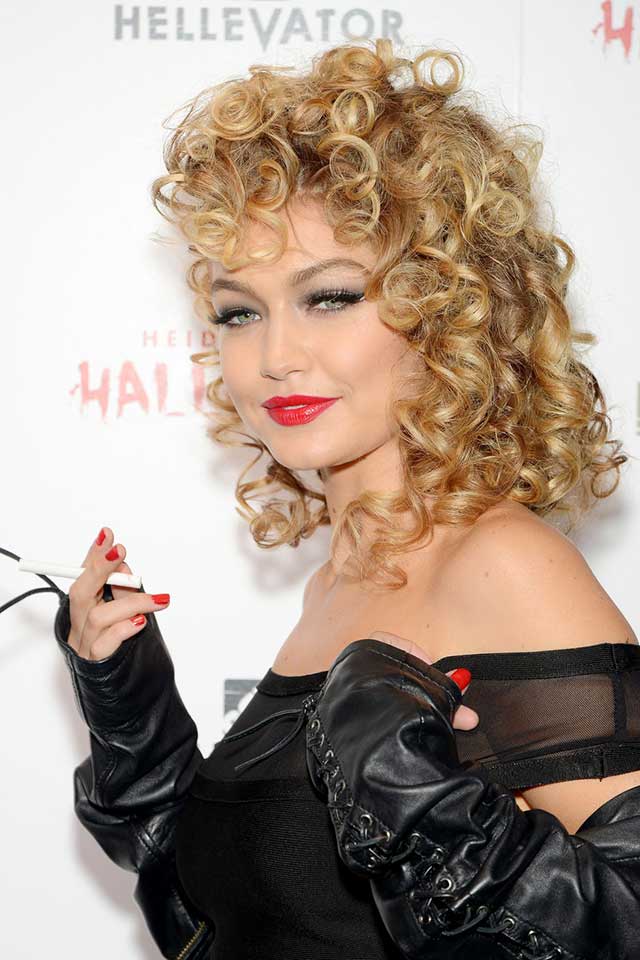 Supermodel Gigi Hadid showed up at Heidi Klum's party in 2015 in a gorgeous smoky eye and red lip, channeling Sandy from Grease.
Jennifer Lopez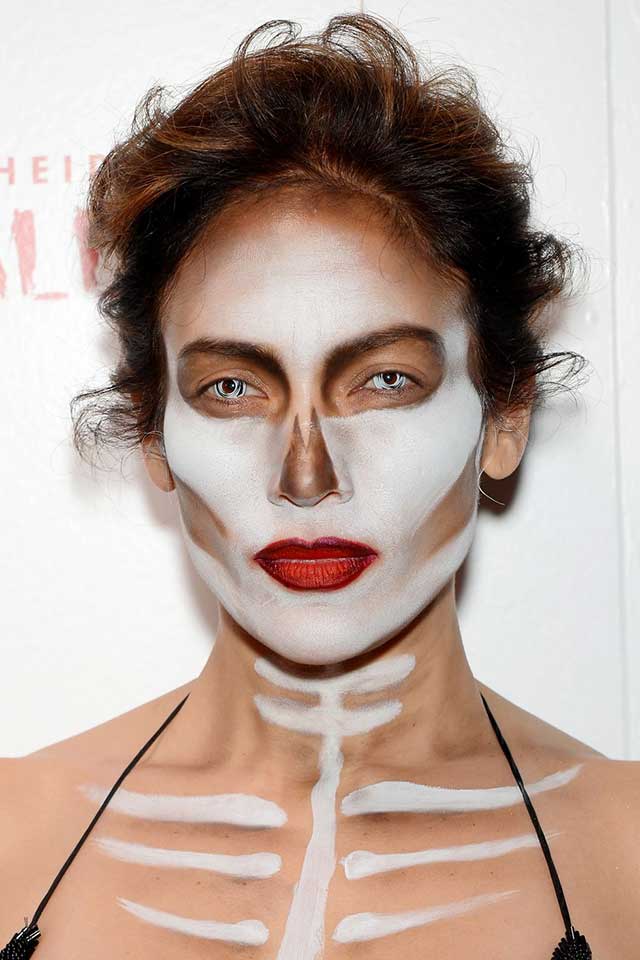 Leave it to Jennifer Lopez to look absolutely FLAWLESS and captivating in the Halloween makeup she wore to a party on October 31, 2015.
Rihanna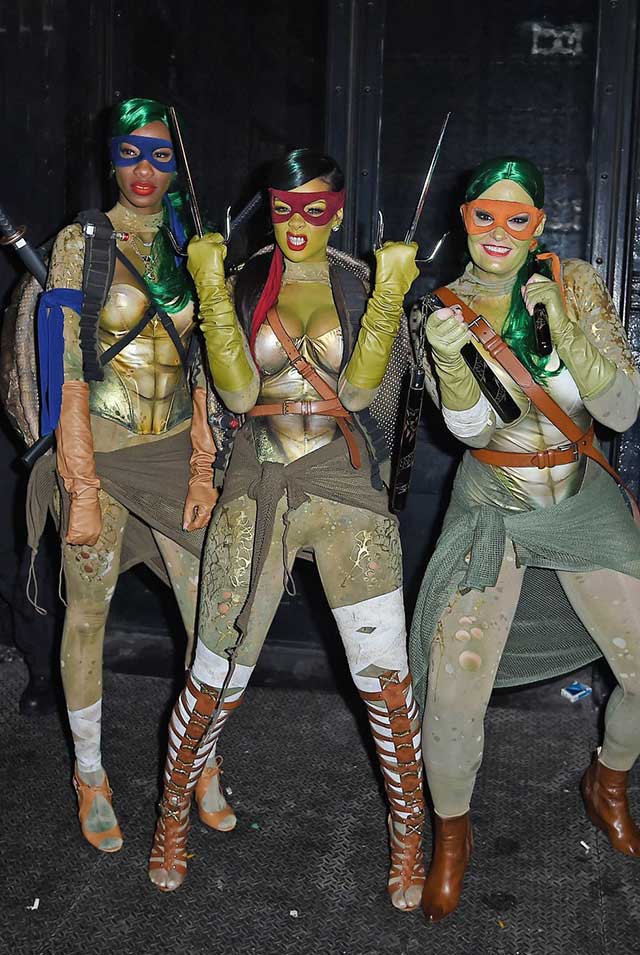 Rihanna was seen protecting the mean streets of NYC in 2014 with two other Teenage Mutant Ninja Turtles.
Kim Kardashian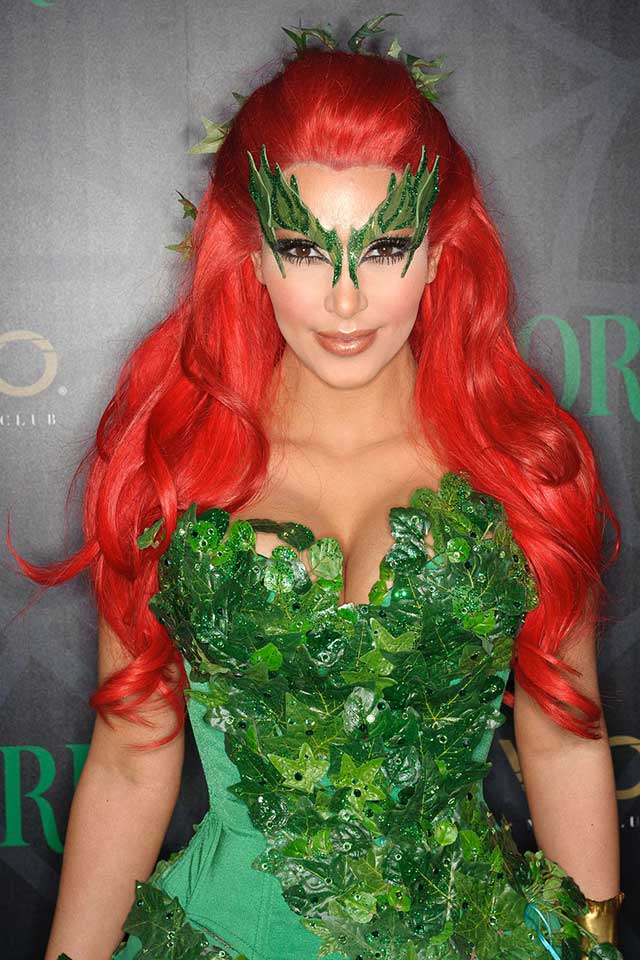 Kim Kardashian attended the Midori Green party in 2011, wearing a Lethal Beauty-slash-Poison Ivyesque costume.
Michelle Trachtenberg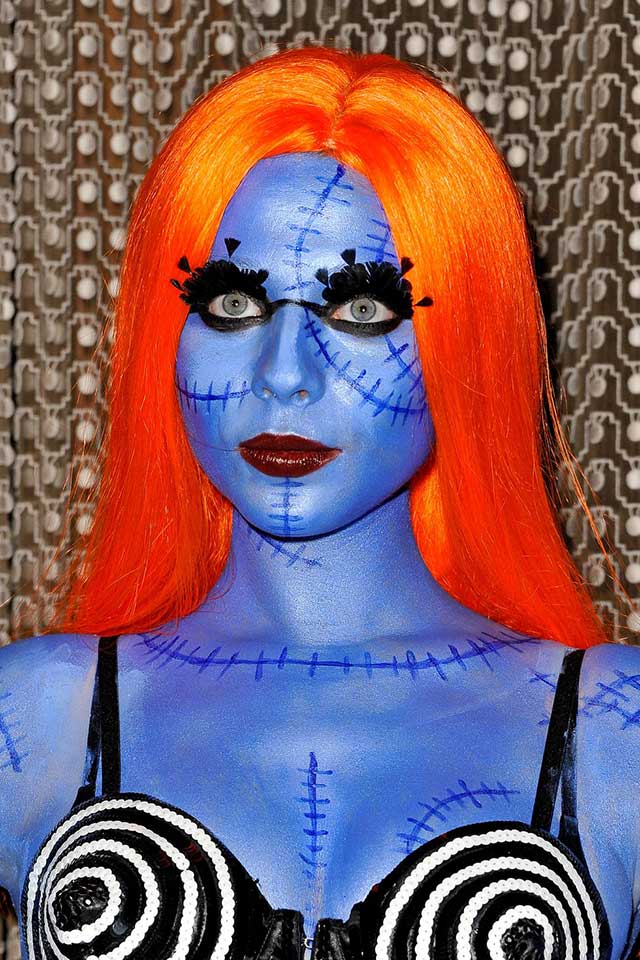 Michelle Trachtenberg didn't disappoint in her version of what resembles a Tim Burton character in 2011, which consisted of painting her body blue, attaching a lush lash, swiping on a brick-red lip color, and slipping on an orange wig.
Adam Levine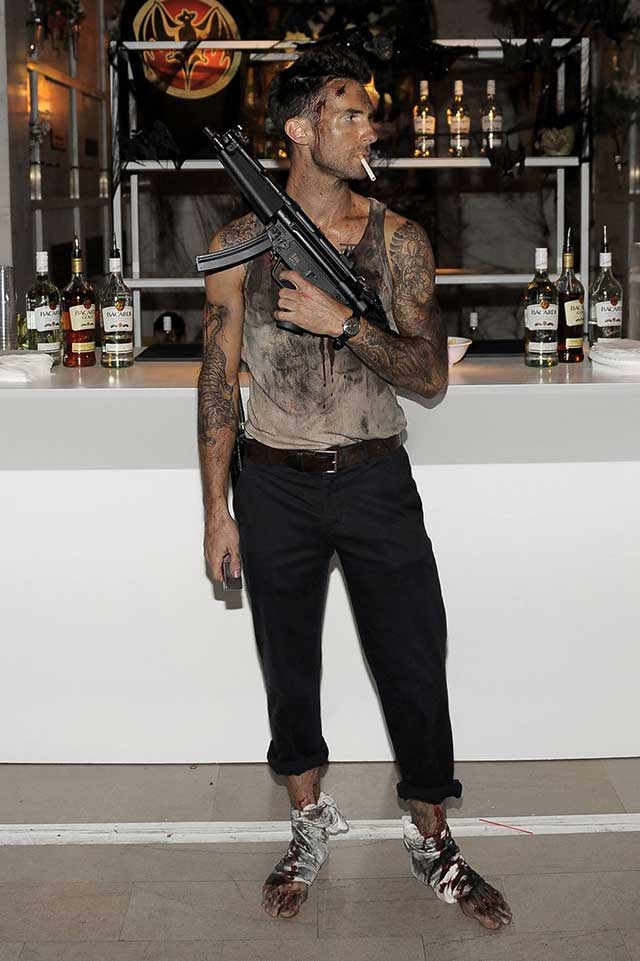 TBH, I'm all for Adam Levine as sexy Rambo at his band's 2010 Halloween bash. Bravo to whoever did his special effects makeup because the man even looks GOOD bloody.
Lisa Rinna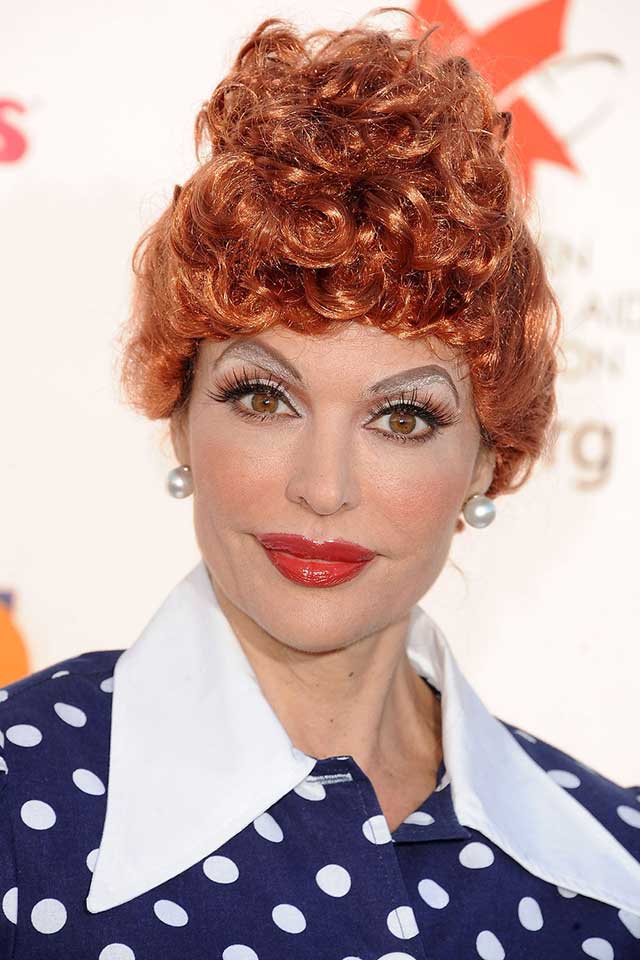 Television personality and actress Lisa Rinna dressed up as Lucy Ricardo for the night in Santa Monica in 2010.
Seal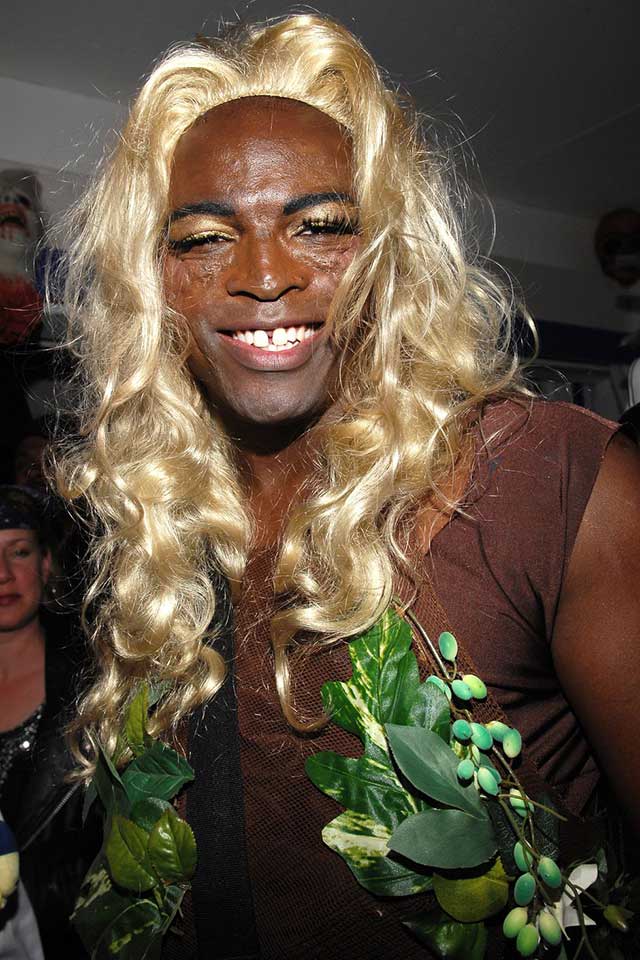 Yep, that's Seal as Eve from the Bible (in 2006) in a gilded eye, lush lashes, and a golden wig.
Heidi Klum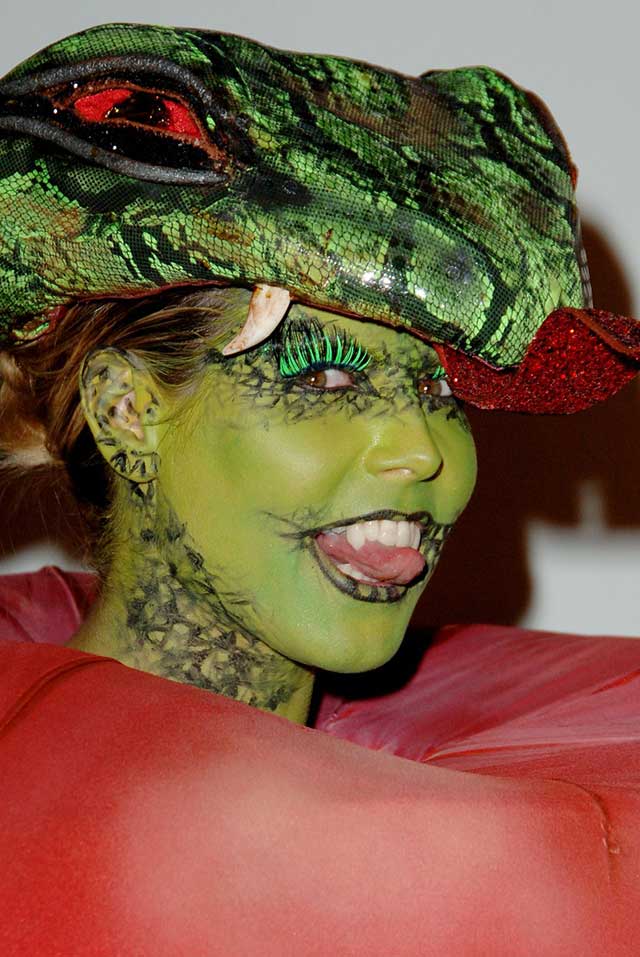 ...And here is the snake that tempted Eve (aka Seal). Seriously though, Klum's makeup is amazing and it doesn't even look that difficult to replicate. And THOSE LASHES.
She even showed up at her own party in 2005, looking like a sexy vampire.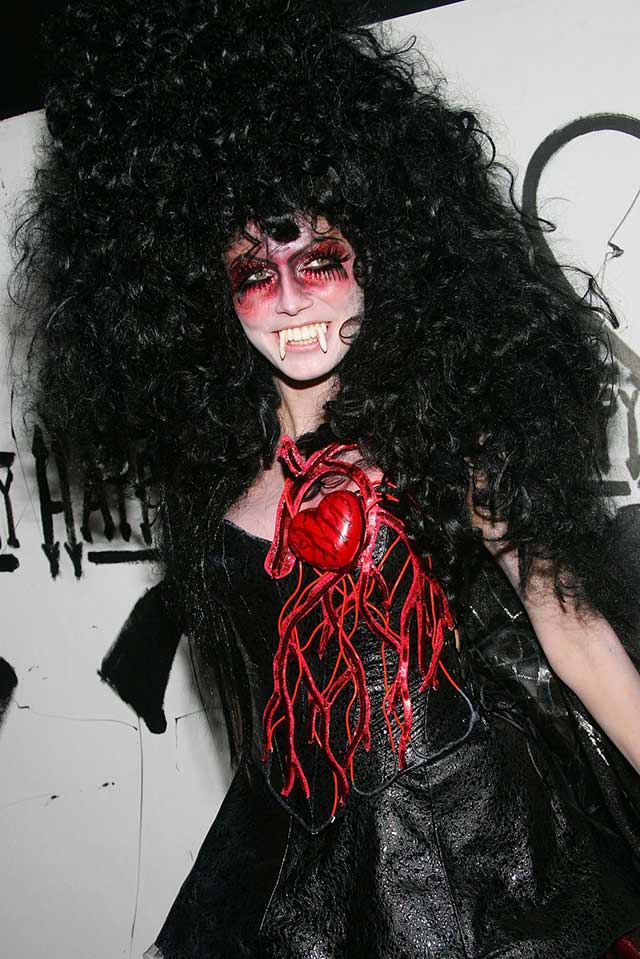 In 2003, Klum aka Queen of Halloween, gave herself the Midas Touch and then showed up to her annual bash. Aside from the ornate headpiece, her makeup would be pretty simple to recreate with gold glitter, black eye liner, and, well, a lot of gold caps for your teeth.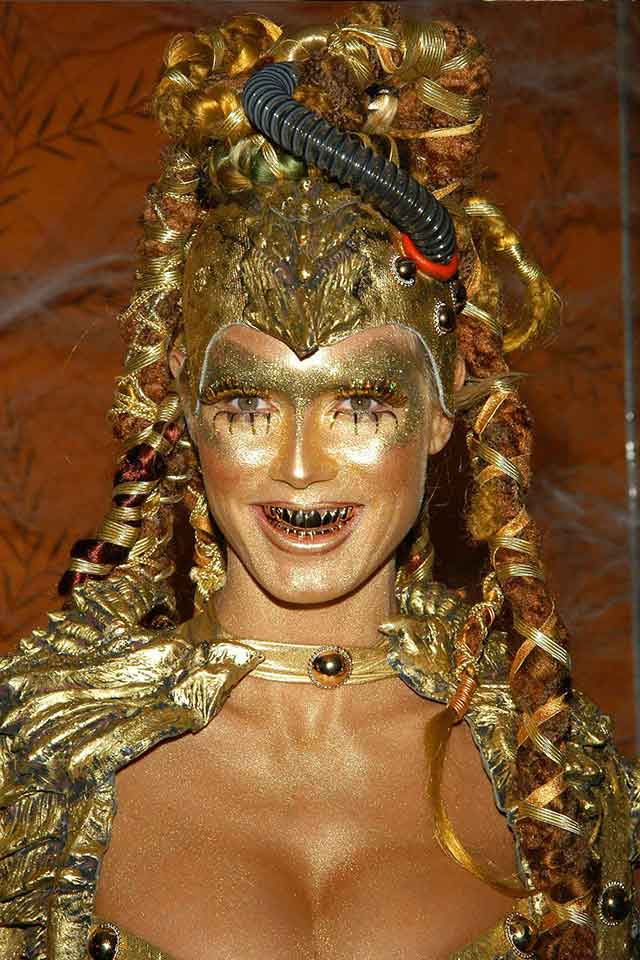 Anne Hathaway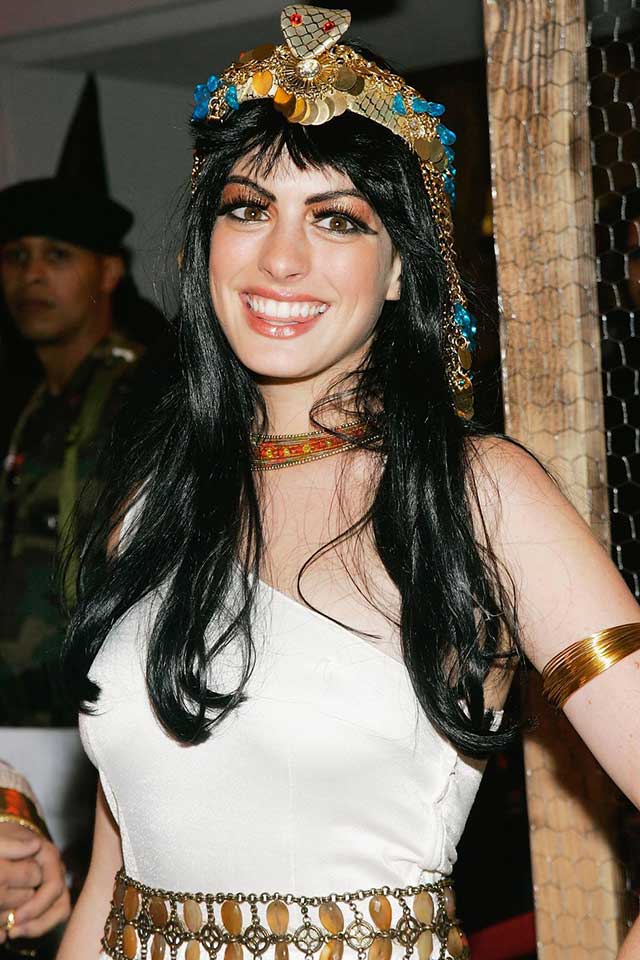 Anne Hathaway serving up Cleopatra vibes while attending Heidi Klum's Halloween party in 2004.
***
This article originally appeared on Cosmopolitan.com. Minor edits have been made by the Cosmo.ph editors.