You've likely seen these designer t-shirts making the rounds on social media—one was even *gasp* recently embroiled in a scandal—and probably wondered what the fuss was all about. We initially doubted them, too, probably because they brought back our awkward early '00s adolescence; but as with all things ~fashion~, the more they filled up our feeds, the more they grew on us. The steep price tag though? Eh, not so much.
But if you, unlike us, are in the mood to blow off your savings on a cotton tee, we've listed several contenders to set your sights on.
* Peso amounts are approximate and based on the exchange rate at the time of publication.
Moschino bear-print t-shirt, P11,221
Continue reading below ↓
Recommended Videos
If you're looking for a grown-up version of the cutesy character t-shirt you obsessively wore in Grade 1, you've found it.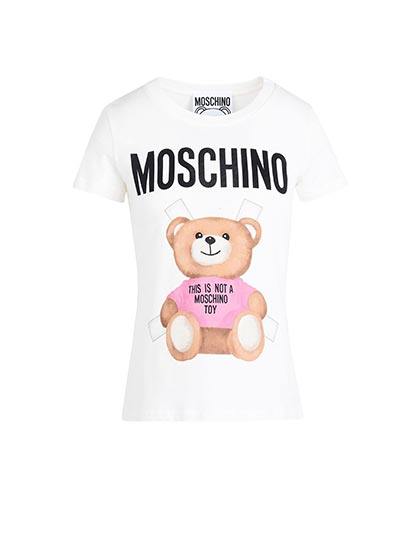 "This Is Not A Moschino Toy" t-shirt, $225, Moschino
Gucci washed logo t-shirt in white, P20,945
Never one to miss out on a trend, Sarah Lahbati recently wore the tee that blew up on IG a few months back.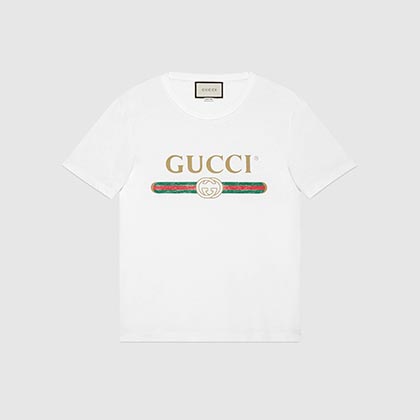 Washed logo t-shirt in white, $420, Gucci
Gucci washed logo t-shirt in black, P20,945
Aside from the Moschino tee above, Marian Rivera's personal shopper, Aimee Hashim, acquired this vintage-style top for her star client. And those Chanel slides, too.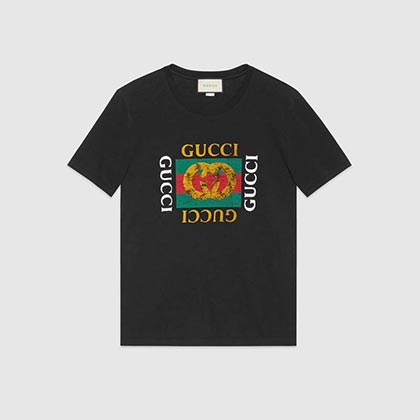 Washed logo t-shirt in black, $420, Gucci
Dolce & Gabbana family patch t-shirt, P37,901
We probably aren't exaggerating when we say that Heart Evangelista wore one D&G item for every day of her recent Europe trip.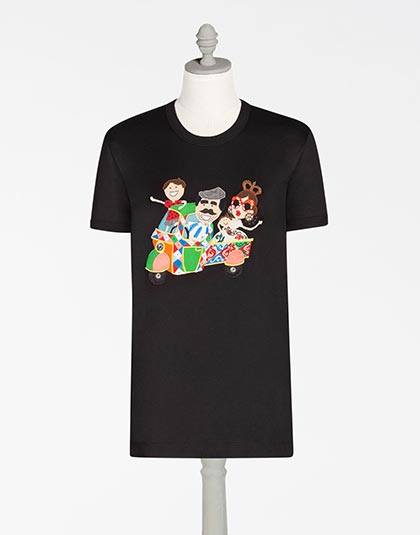 T-shirt in cotton with DG family patch, $760, Dolce & Gabbana
Dolce & Gabbana designer patch t-shirt, P41,890
Just in case you're still not satisfied with a P38k shirt, here's a prettier (IMHO) one for over P40,000.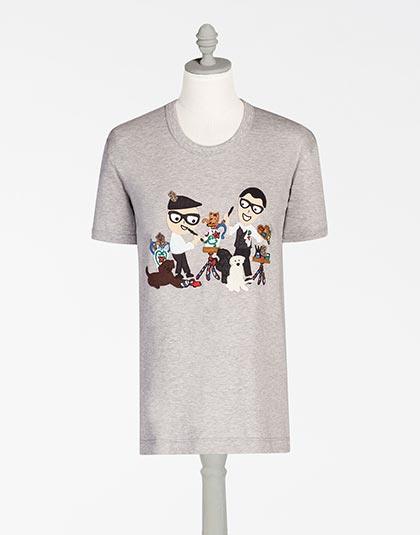 Cotton t-shirt with designer patch, $840, Dolce & Gabbana
Dolce & Gabbana Chinese "Io C'Ero" t-shirt, P57,101
A tongue-in-cheek reference to all those blatantly fake designer items. With that price tag, you won't mistake this one for faux fashion—that much is true.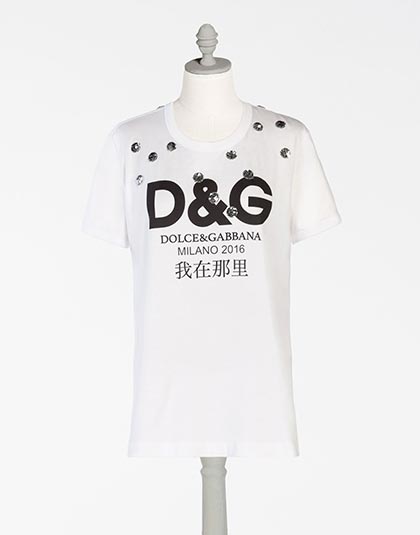 T-shirt with "Io C'Ero" print in Chinese, $1,145, Dolce & Gabbana
Follow Patricia on Instagram.