The *undisputed* King of K-pop G-Dragon is back with another Nike collab and you know what that means—he will be giving a number of his limited edition shoes to those who are close to his heart. And like what he usually does, he sent a pair to Sandara Park!
First and foremost, here's what you need to know about GD's new collab: According to Hypebeast, the  PEACEMINUSONE x Nike Kwondo 1 "comes in white leather and features the same wingtip touches that are typically found on a set of brogues and other formal shoes." It will be made available on January 11, 2022 and based on reports, only 111 pairs will be released. Talk about limited edition!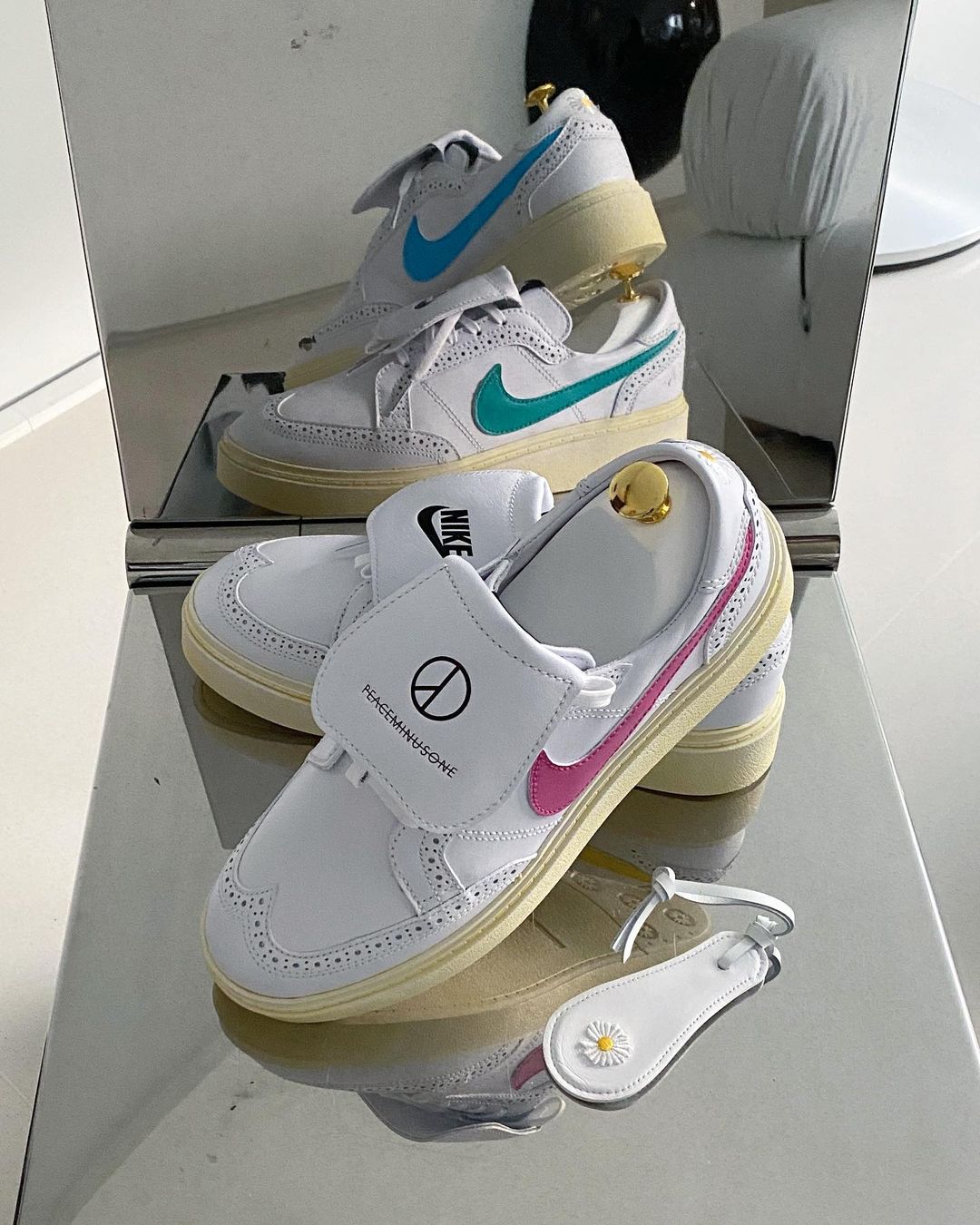 Continue reading below ↓
Recommended Videos
Like the generous and loving guy that he is, GD gifted his family members and closest friends with a pair of the PEACEMINUSONE x Nike Kwondo 1 shoes. This includes his noona (older sister) Kwon Da Mi and his chingu and former YG labelmate, Se7en. The box has their names written on it by GD.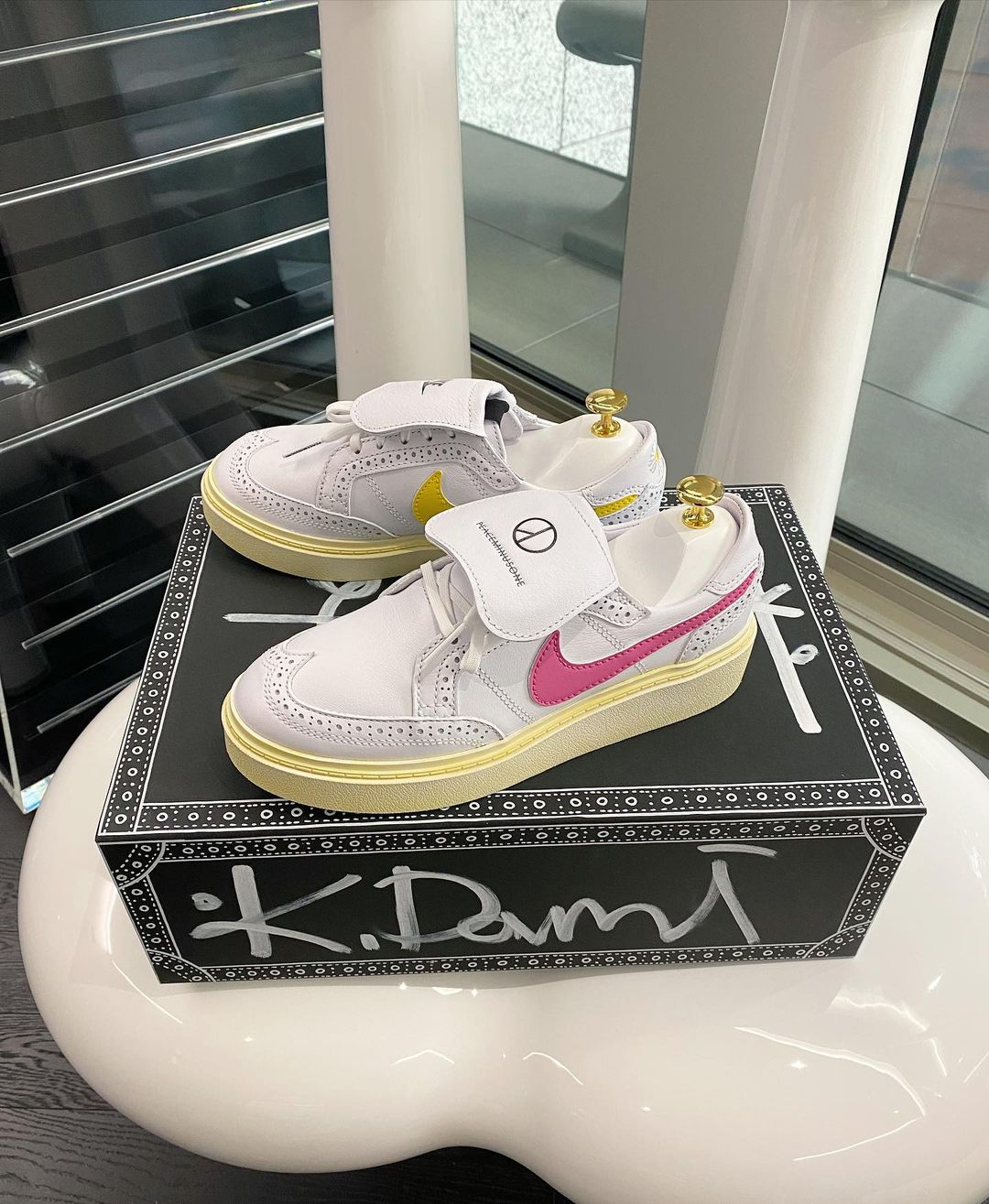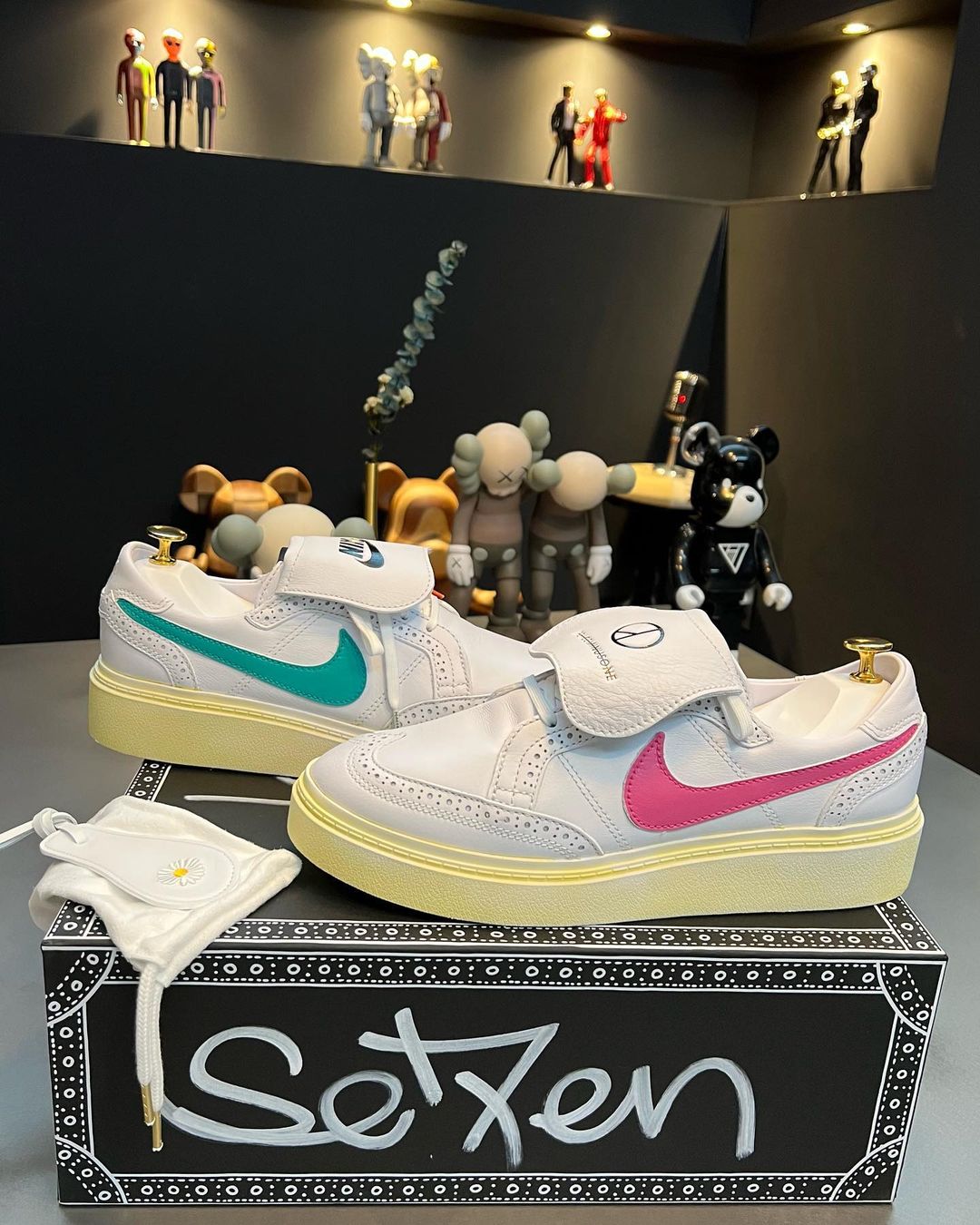 And the moment you've been waiting for: Dara's very own pair! On November 2, our pambansang krung krung took to Instagram stories and shared GD's gift. In her first post, she tagged him and Nike. For the second one, she captioned it with "Kiiiondo that arrived when I came back to the waiting room from filming," complete with emojis. *SCREAMS*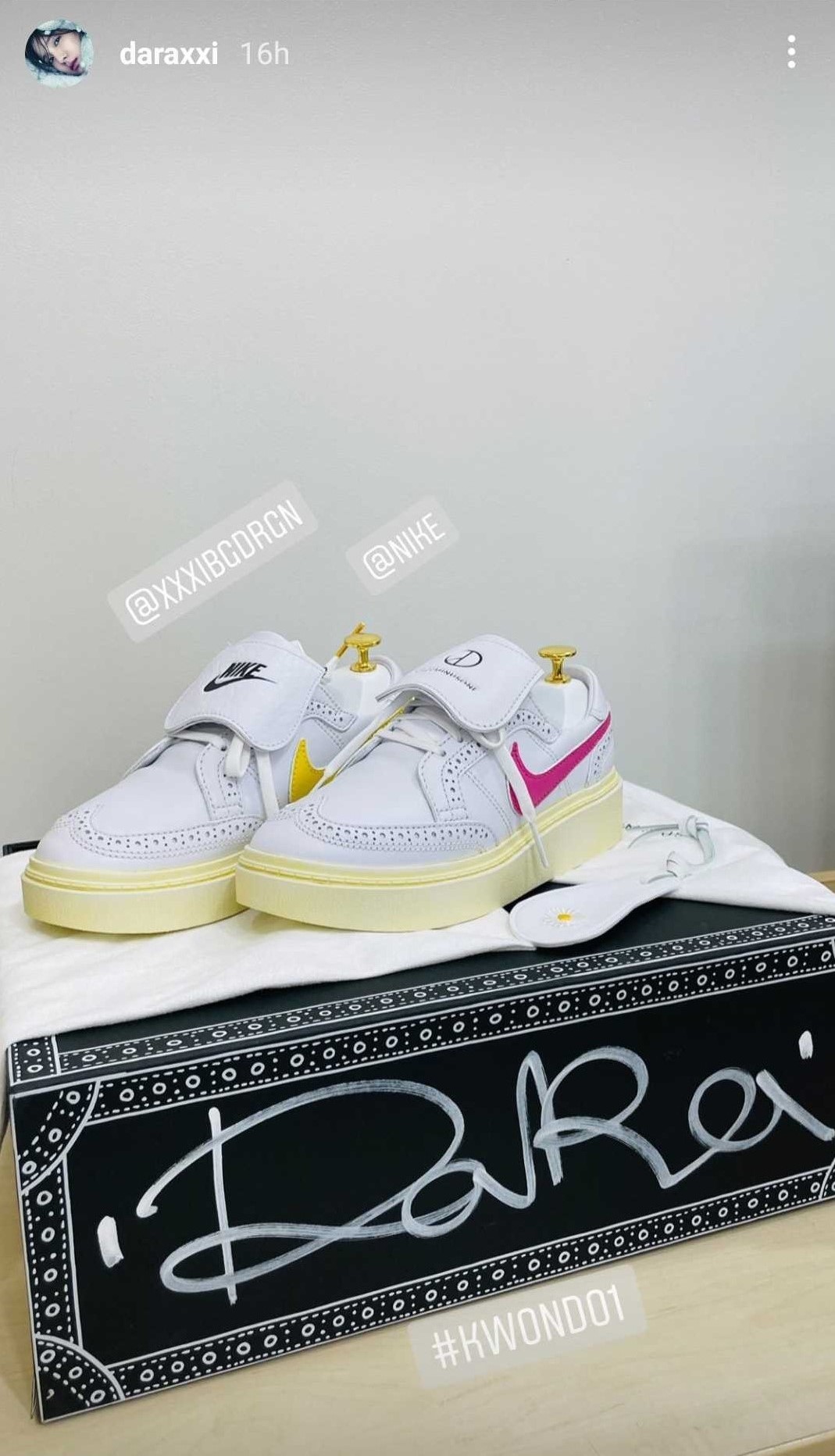 This is not the first time she received a ~*special*~ pair of shoes from GD: Since 2019, the (consistent) King of K-pop has been gifting her with his limited edition shoes. One of them was even customized by him! Long story short: The yellow Para-noise sneakers that he designed don't come in small sizes, and so Dara got the white version instead. To make it ~one-of-a-kind~, GD met Dara to customize the sneakers himself and even wrote her name on the back part of her shoes!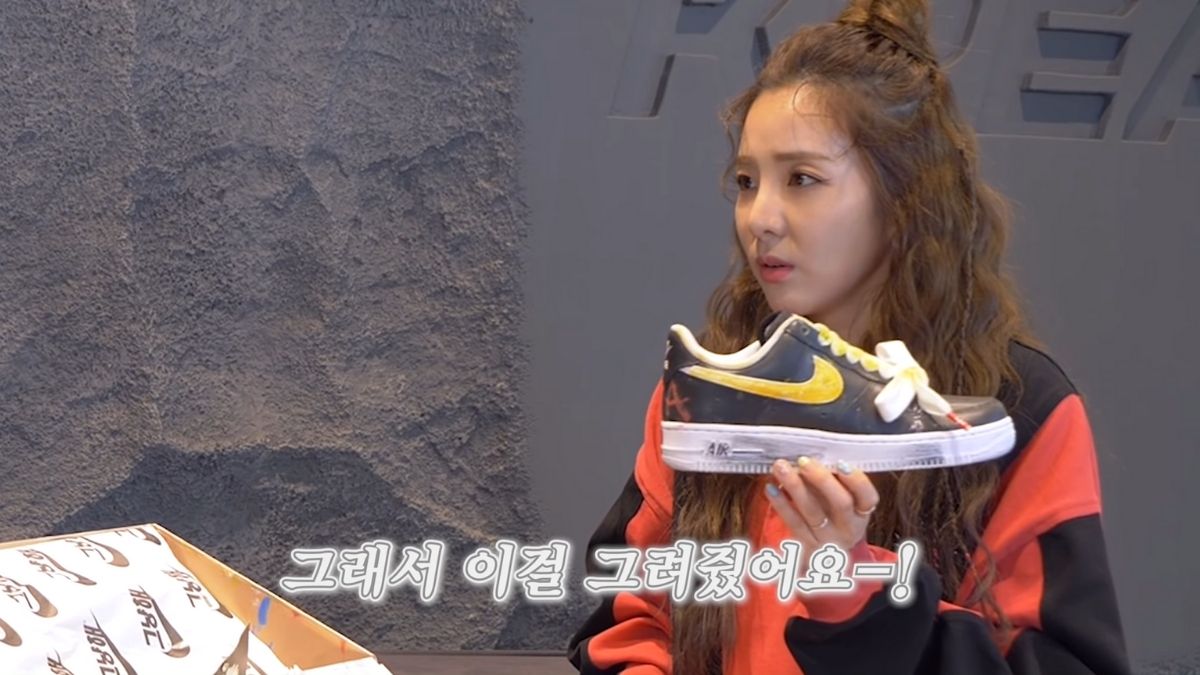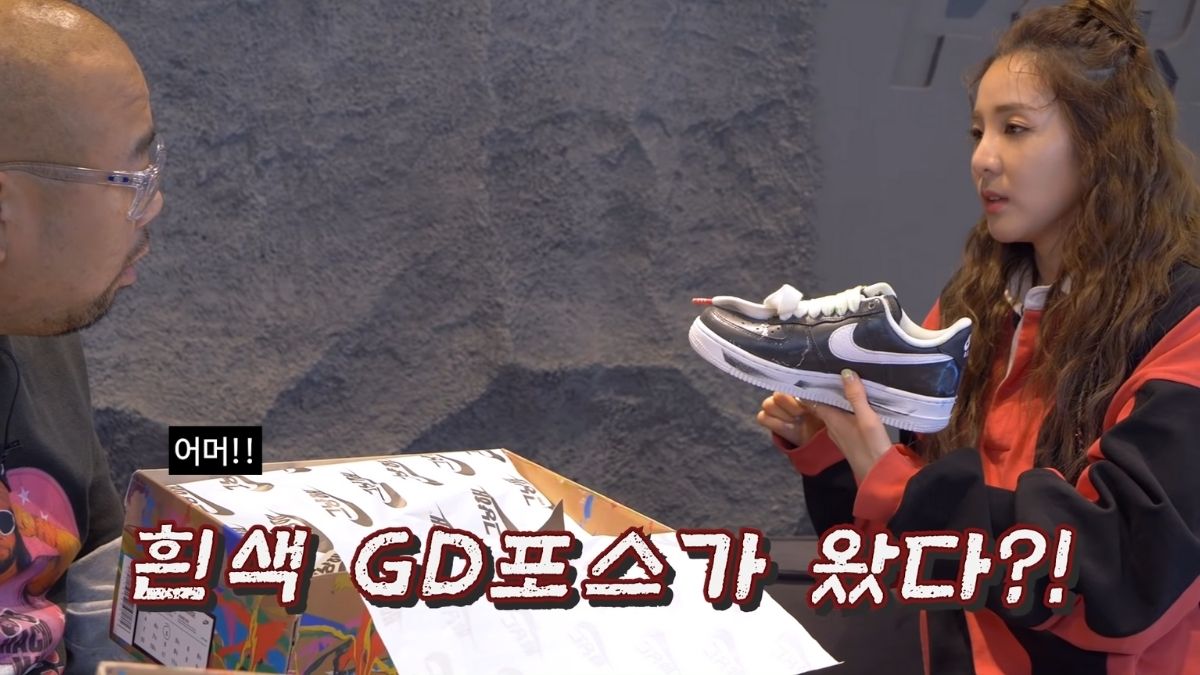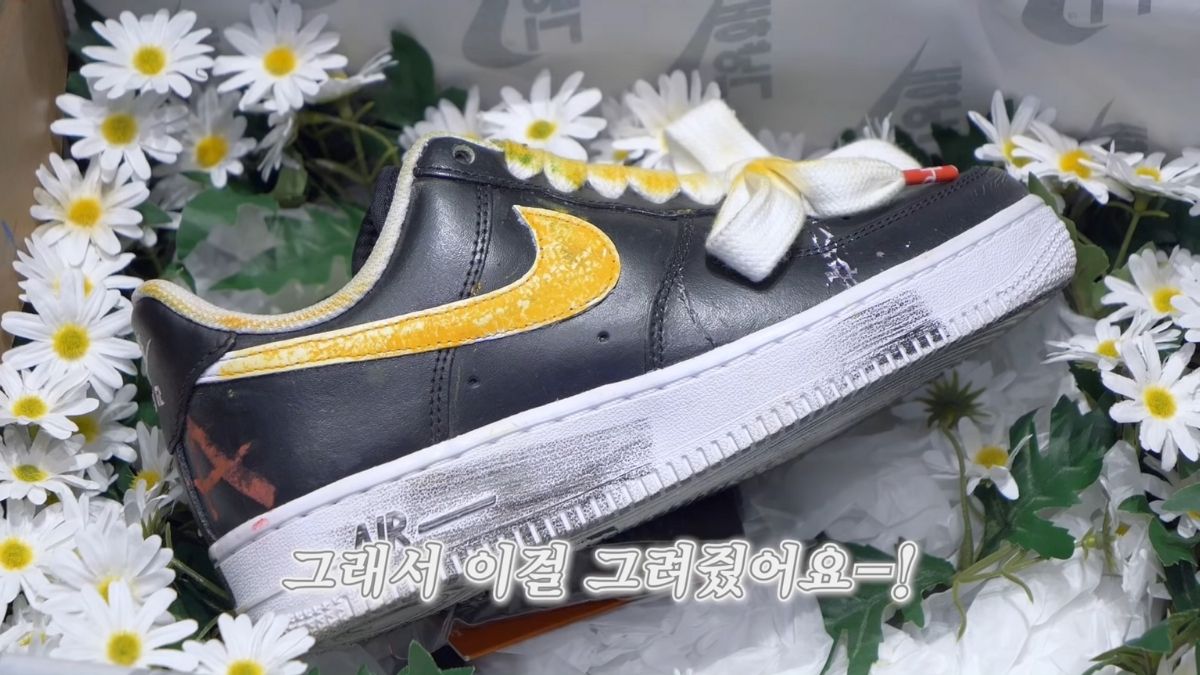 It's also worth noting that GD would often give us a glimpse of his new Nike collab every November...which is Dara's birth month. Soooooo one thing is for sure: Dara will always be special to GD, periodtt. Here's to hoping we get to see another photo like this!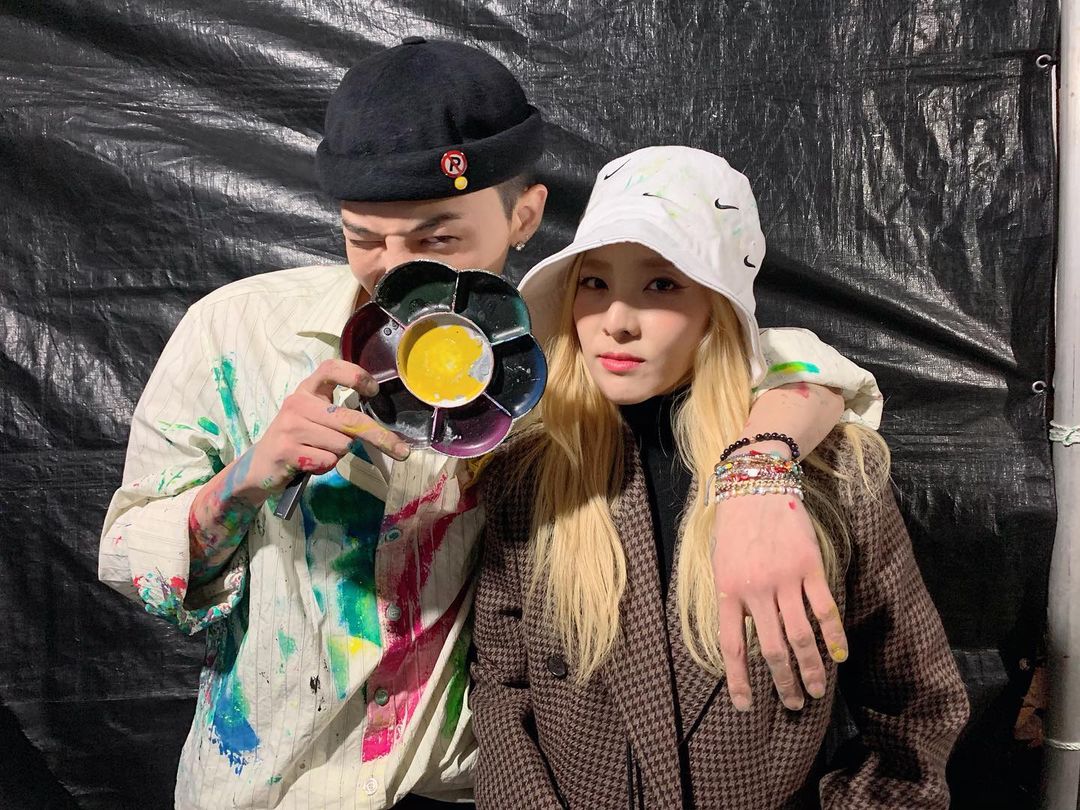 Follow Hanna on Instagram.
MORE DARAGON CONTENT RIGHT HERE:
You Have To See The *Super* Special Pair Of Sneakers G-Dragon Gave Sandara Park
Woah, G-Dragon Gifted Sandara Park Not One, But Three Nike Para-Noise Sneakers!