Days before news broke out that she and Zayn Malik have called it quits, Gigi Hadid stepped out in a t-shirt that had us scratching our heads. The supermodel was photographed with BFF Kendall Jenner while out for lunch in Beverly Hills, California in this questionable choice for a top: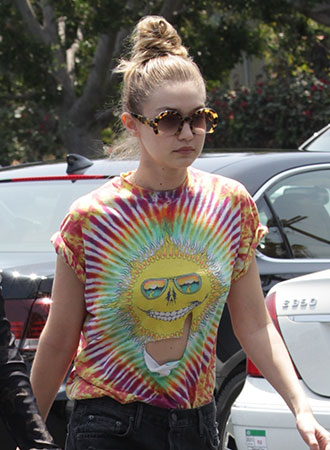 Yeah, that's a tie-dye tee with a not-so-tiny hole right smack in the middle. We're no strangers to holey tops (and we can thank Kanye West's designs for that), but this particular one on Gigi's shirt doesn't feel as… deliberate. In fact, it's like she accidentally snagged her clothing on a protruding nail and couldn't be bothered to change. Which might have been the case. Or not.
Continue reading below ↓
Recommended Videos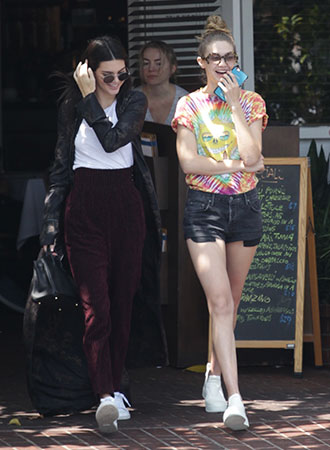 Oh, Gigi. Always the trendsetter, aren't you?
Follow Patricia on Instagram.