If you came of age and started experimenting with fashion in the late '90s to early '00s, you'd be all too familiar with elephant pants. The super voluminous style was all the rage with kids back then, and you were guaranteed to spot a few people rocking this on your weekend visits to the mall with your friends.
Gigi Hadid, who was born in 1995 and probably didn't get to try this trend firsthand, is now bringing the look back. She's been spotted twice in New York City wearing the style, and she obviously looks good. Because she is Gigi Hadid.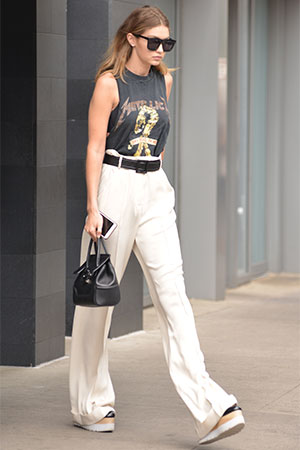 Photo: TNYF/WENN.com
First, she paired baggy trousers with a cutoff band tee and platform shoes. The color and the high-waist cut totally works on her!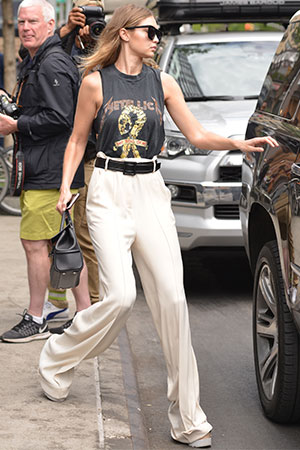 ADVERTISMENT - CONTINUE READING BELOW ↓
Photo: TNYF/WENN.com
Just a few days before this, she stepped out wearing an outfit Christina Aguilera would have worn at the peak of her career.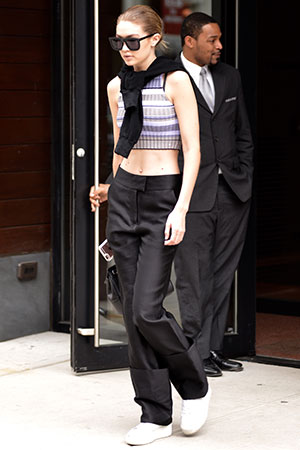 Photo: TNYF/WENN.com
It consisted of a halter top that bared her flat stomach, a sweater casually knotted around her shoulders, and a pair of black pants with the biggest turn-ups we've seen in recent times.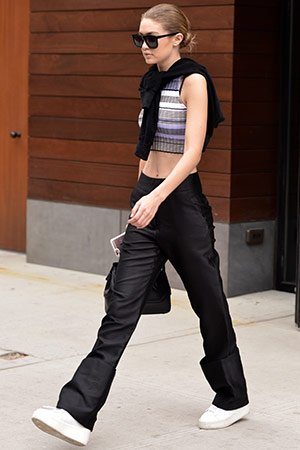 Photo: TNYF/WENN.com
We appreciate Gigi for trying, but we really would prefer if this look stayed stuck in the past. 
Follow Patricia on Instagram.