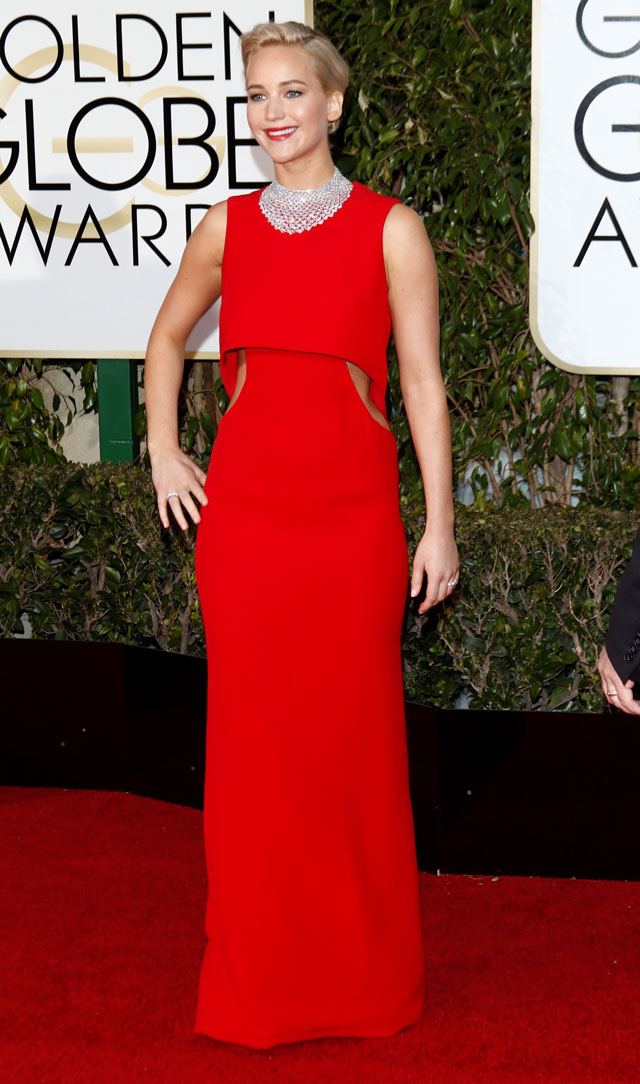 Jennifer Lawrence has proven yet again that's she's exactly like us. In an interview with Harper's Bazaar, the 25-year-old actress candidly revealed that she picked the red Dior column gown she wore to this year's Golden Globe Awards on the basis of her menstrual cycle.
Jennifer was actually choosing between two dresses—Plan A and Plan B (which coincidentally sound like birth control)—but opted for Plan B because of her period, Refinery29 reports.
"Plan A was a dress that I couldn't wear because awards season is synced with my menstrual cycle, and it has been for years," she said. The final Dior look, however, "was loose at the front. And I didn't have to worry about sucking anything in. The other dress was really tight, and I'm not going to suck in my uterus. I don't have to do that."
Not sucking in our uteri is something we can all get behind, J Law! Totally picking up this tip—the next time you see us in flowing black dresses and skirts, you know what's up. 
Follow Patricia on Instagram.
Continue reading below ↓
Recommended Videos