In case you haven't caught on yet, Twenty Five, Twenty One is the latest coming-of-age romantic K-drama that you need to watch right now! The series follows Baek Yi Jin (Nam Joo Hyuk) and Na Hee Do (Kim Tae Ri) as they meet at the age of 22 and 18 back in 1998, and as their paths cross in unexpected ways three years later, at the age of—you guessed it—25, 21.
Since the show is set in the late '90s, the cast's wardrobe is a major throwback to the decade's fashion, too. Eagle-eyed fans will be quick to point out that Joo Hyuk and Tae Ri are actually sporting chunky watches that we all probably had in our youth: Casio Baby-G and G-shock!
Take a look below at how the two are subtly twinning in this nostalgic piece of accessories!
The exact Casio watches Kim Tae Ri and Nam Joo Hyuk wore in Twenty Five, Twenty One
Casio's Baby-G was created as the G-shock's counterpart and was first released in 1994. The series boasts of the same bold design and fun colorways, made for active and stylish women in the '90s. This timepiece is shock and water-resistant, equipped with multiple daily alarms and stopwatch functions. No wonder Hee Do is drawn to this piece! It's practical, functional, and most of all, super cute!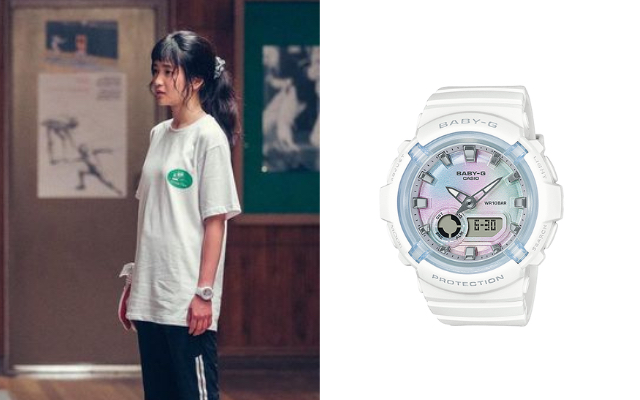 Baby G BGA-280-7ADR, P6770, CASIO, Lazada
Similar to the Baby G watch, Casio's G-Shock line was intended for active people and those who are always on the move. Enter 2022, we see an upgraded version of the watch that can seamlessly work into your daily life. For one, this particular model can measure distance using an accelerometer while linked with the GPS function of a smartphone via Bluetooth. So, the next time you do some early morning power walking, you will be able to measure distance with the watch alone.
Continue reading below ↓
Recommended Videos
The watch can also calculate your pace, distance, and running time measurements, making it the ideal exercise companion. As it can be linked to your smartphone, you can further simplify your routines and check your activity history for easy tracking. Don't work out in the morning? No problem! Like the '90s release, today's G-Shock series has an illuminated face that keeps your watch easy to read, even in the dark.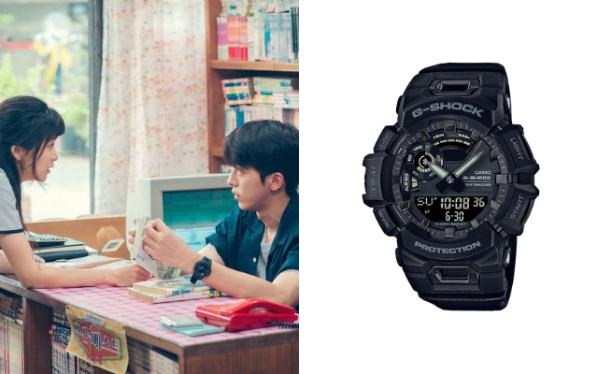 G-Shock GBA-900-1ADR, P8730, CASIO, Lazada
K-UPDATES