Summer is still on, and many celebrities are taking advantage of the warm weather in the West by heading to Europe–including Kristel Fulgar! After spending some time in South Korea (she even visited filming locations), Kristel flew to Europe and is now hopping around, enjoying the fabulous sunshine and sightseeing. To suit her vacation mood, she donned dainty, flirty ensembles that were casual and travel-friendly.
Check out Kristel Fulgar's outfits for inspiration if you're planning a European vacation in the future:
1. Kristel captured the creative spirit of Park Güell in Barcelona by wearing a corset-inspired floral brocade dress with boots that elevated the look. We love how her outfit's colors matched the surroundings!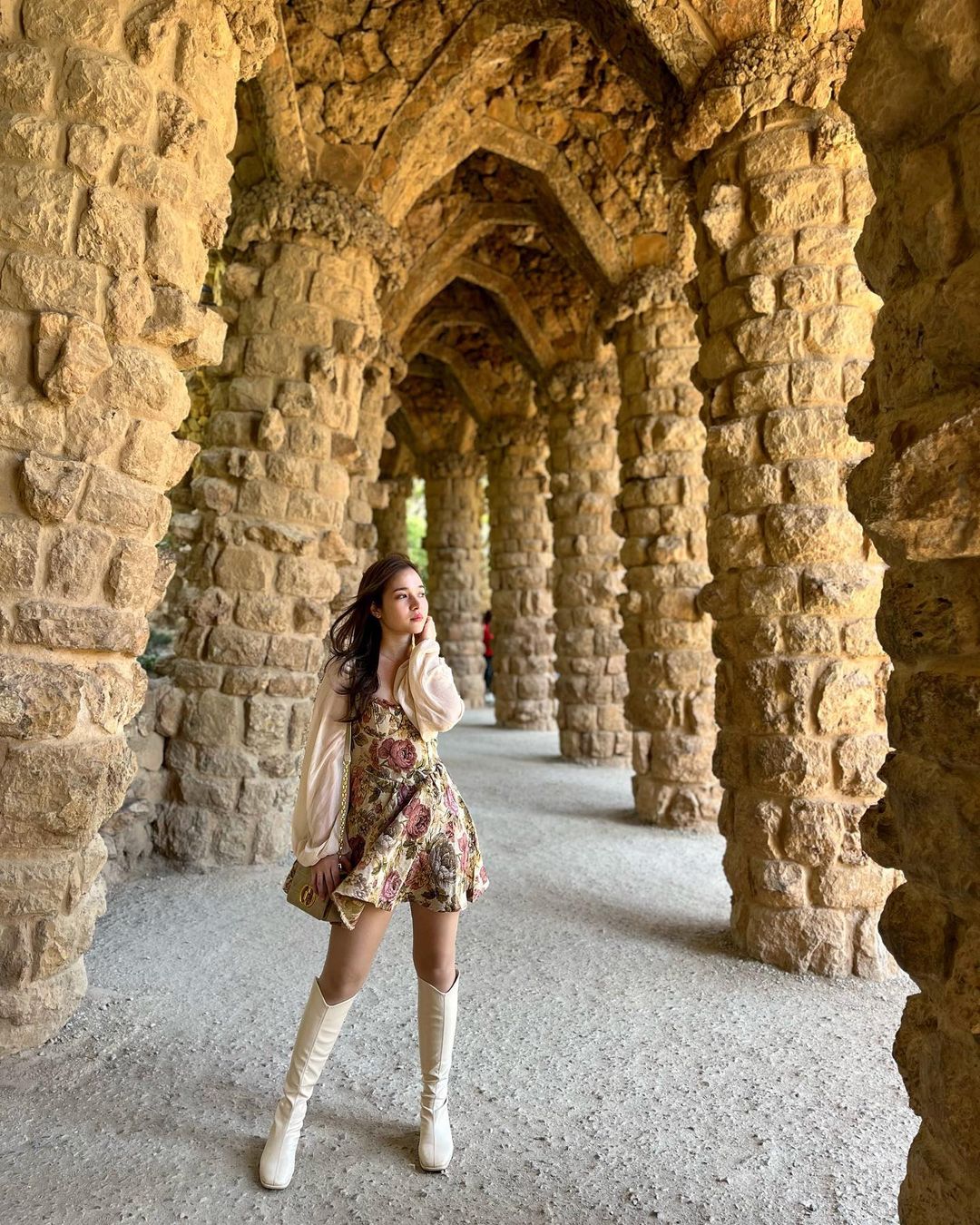 2. It seems that Kristel loves floral! Here, she dons something similar to the previous outfit but decided to wear a leather mini skirt as a contrasting element to her blousy top. Buen dia, indeed!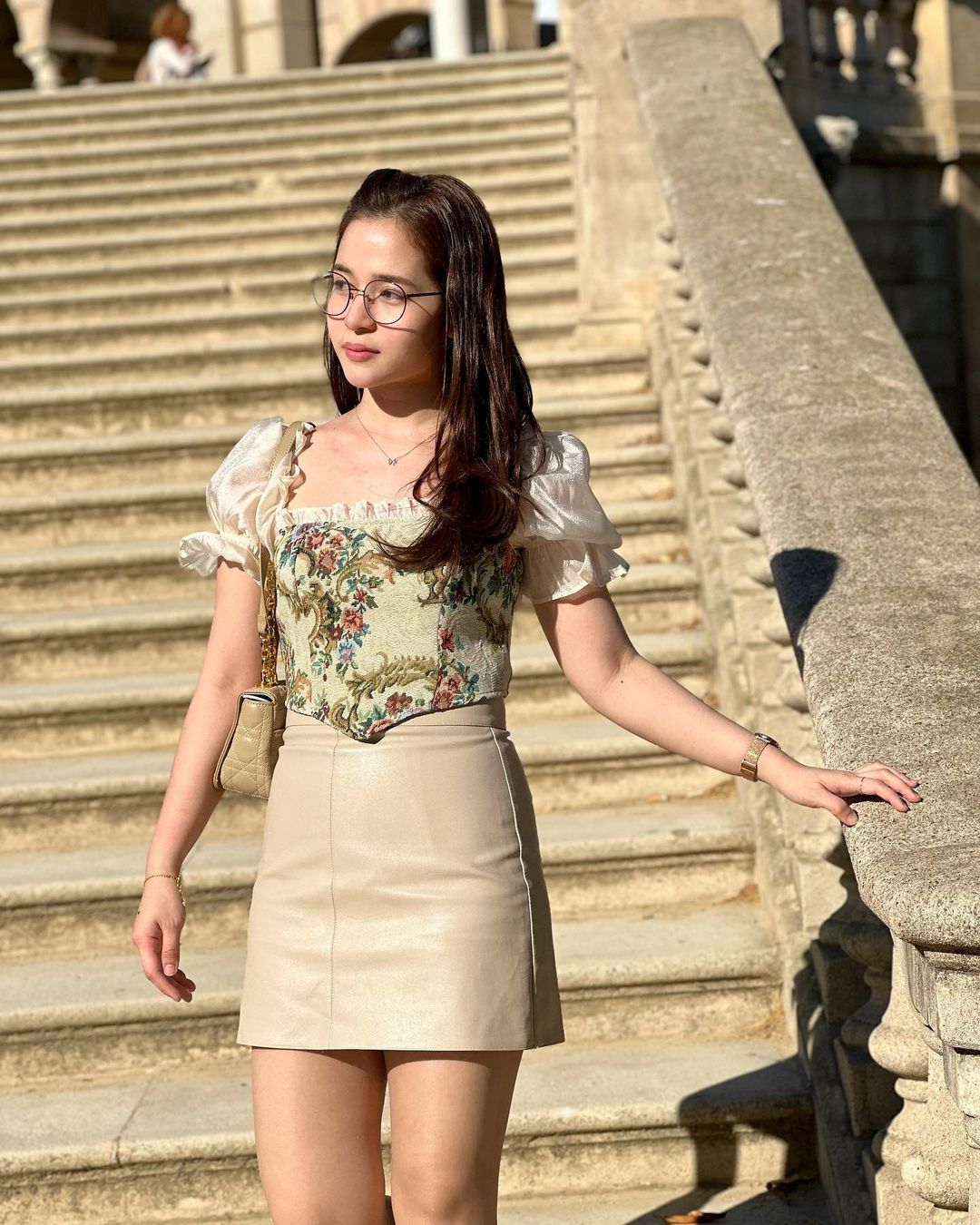 ADVERTISMENT - CONTINUE READING BELOW ↓
3. Dresses are a foolproof choice for vacations–they're instantly striking and easy to style! Take cues from Kristel's Montenegro OOTD by opting for an eye-catching pattern, and a form-flattering silhouette.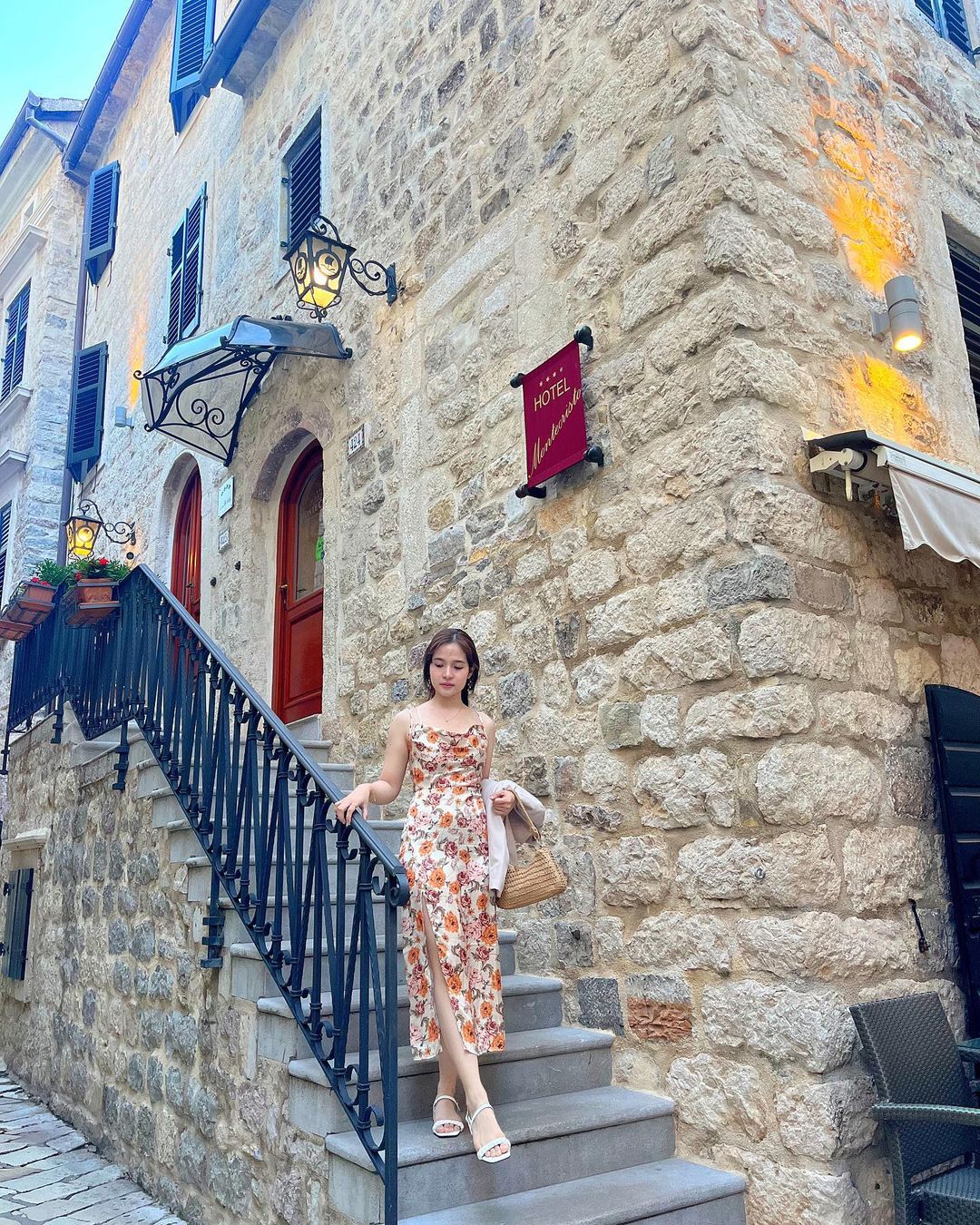 4. Maximize your wardrobe by mixing and matching your fave pieces like Kristel! Here, she combines her mini skirt with tall boots for a monochromatic nude look to match the stone walls of Dubrovnik, Croatia.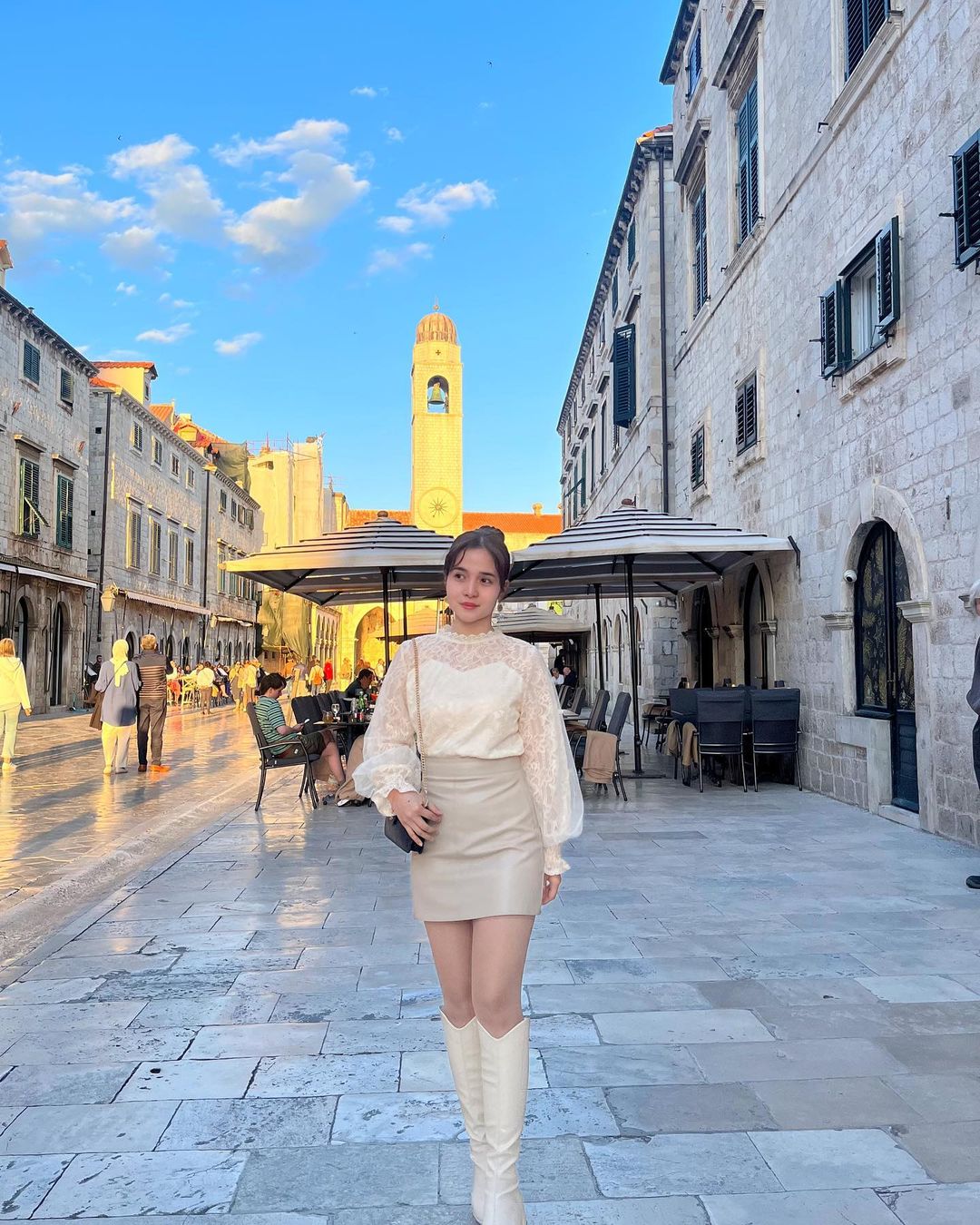 5. All of Kristel's travel outfits are of nude and blush hues, which make for a consistent IG feed! For a day out in Croatia, she kept it low-key with a puff-sleeved lace-up dress and white sneakers.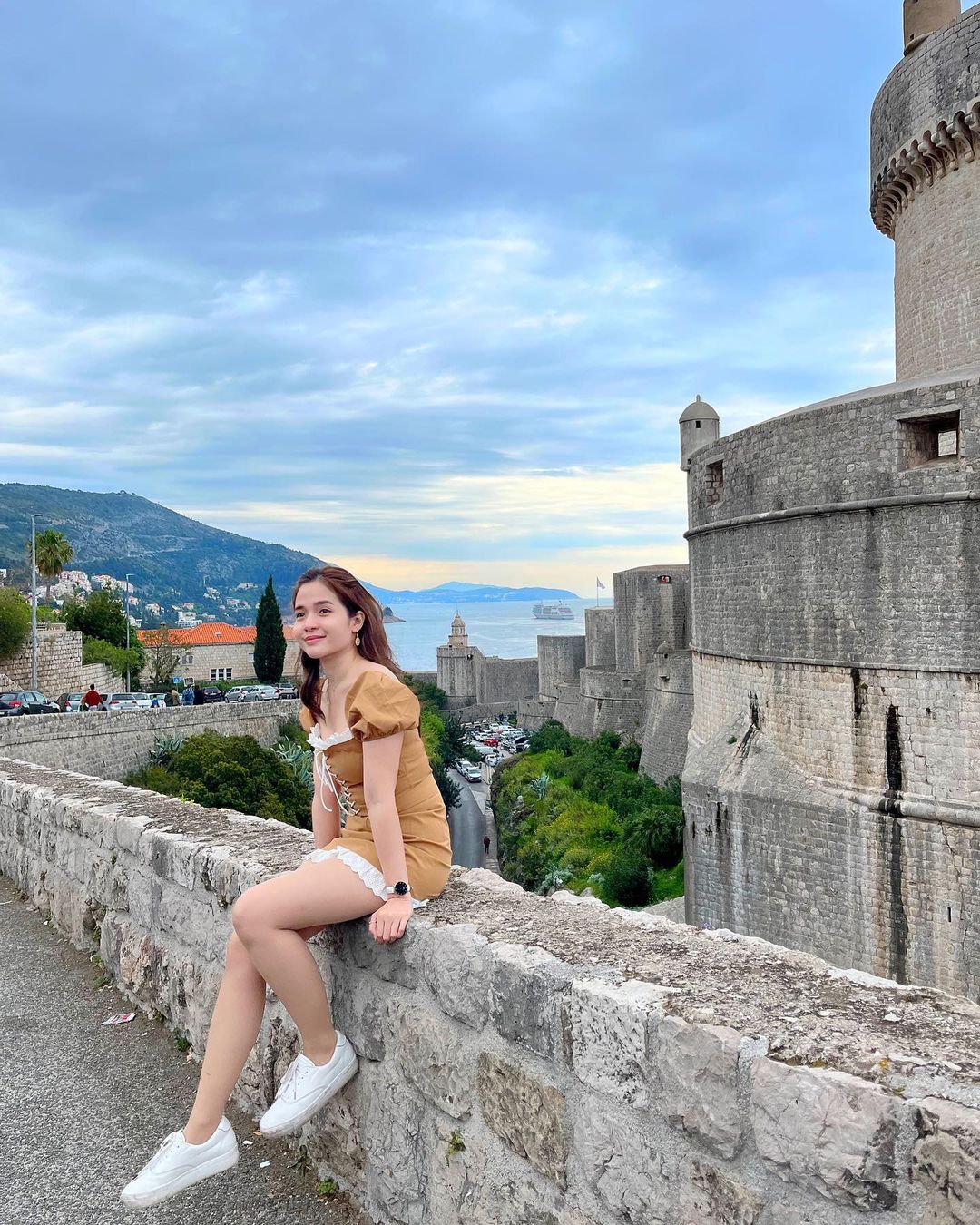 6. In Albania, Kristel geared up for the commute with comfy trousers, a breezy blouse, and a crossbody bag for hands-free travel.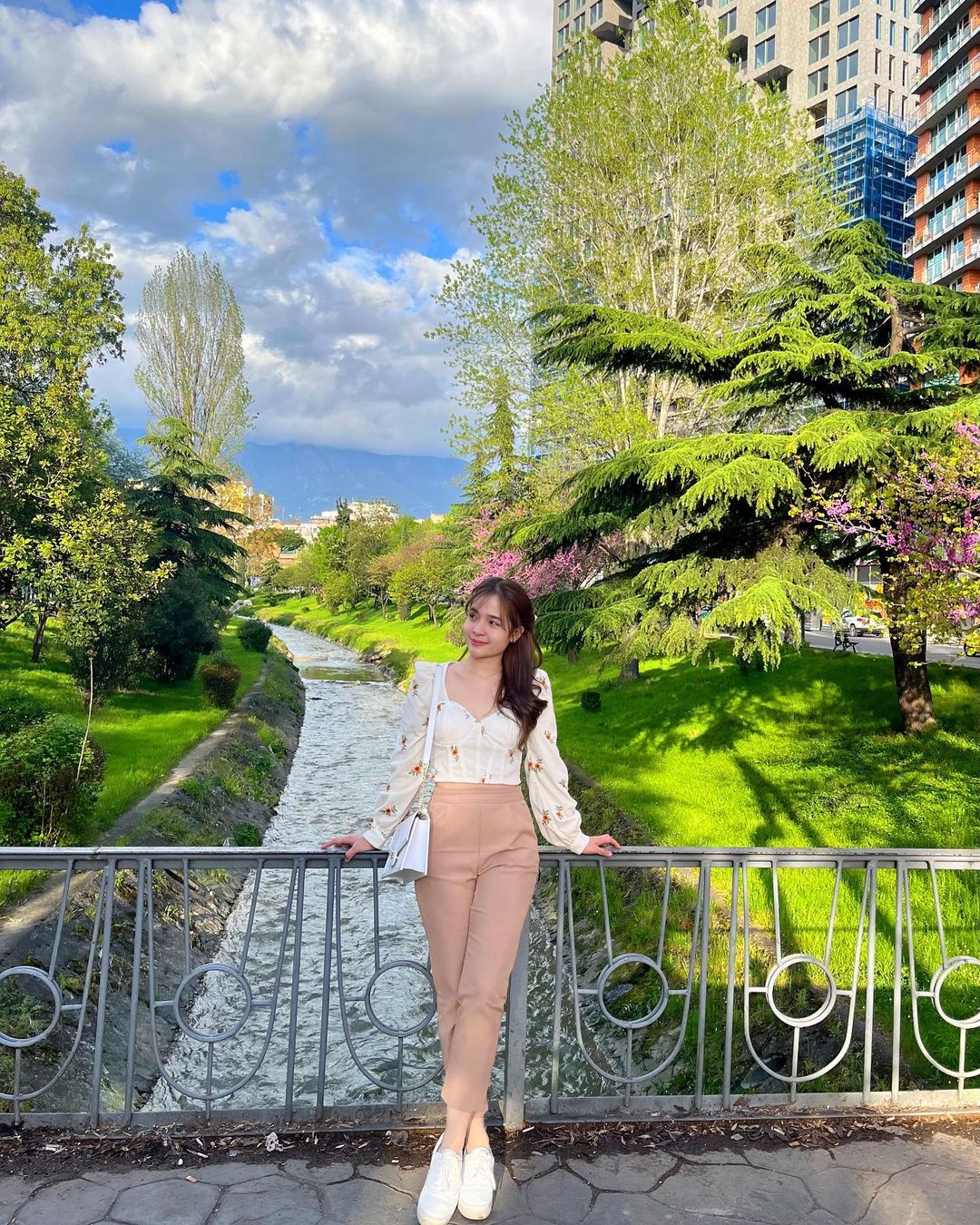 ADVERTISMENT - CONTINUE READING BELOW ↓
7. Kristel changed up her look one night in Barcelona by throwing on a black dress and booties. The long hemline makes it appropriate for church. Tip: Always pack a black frock in case of formal occasions!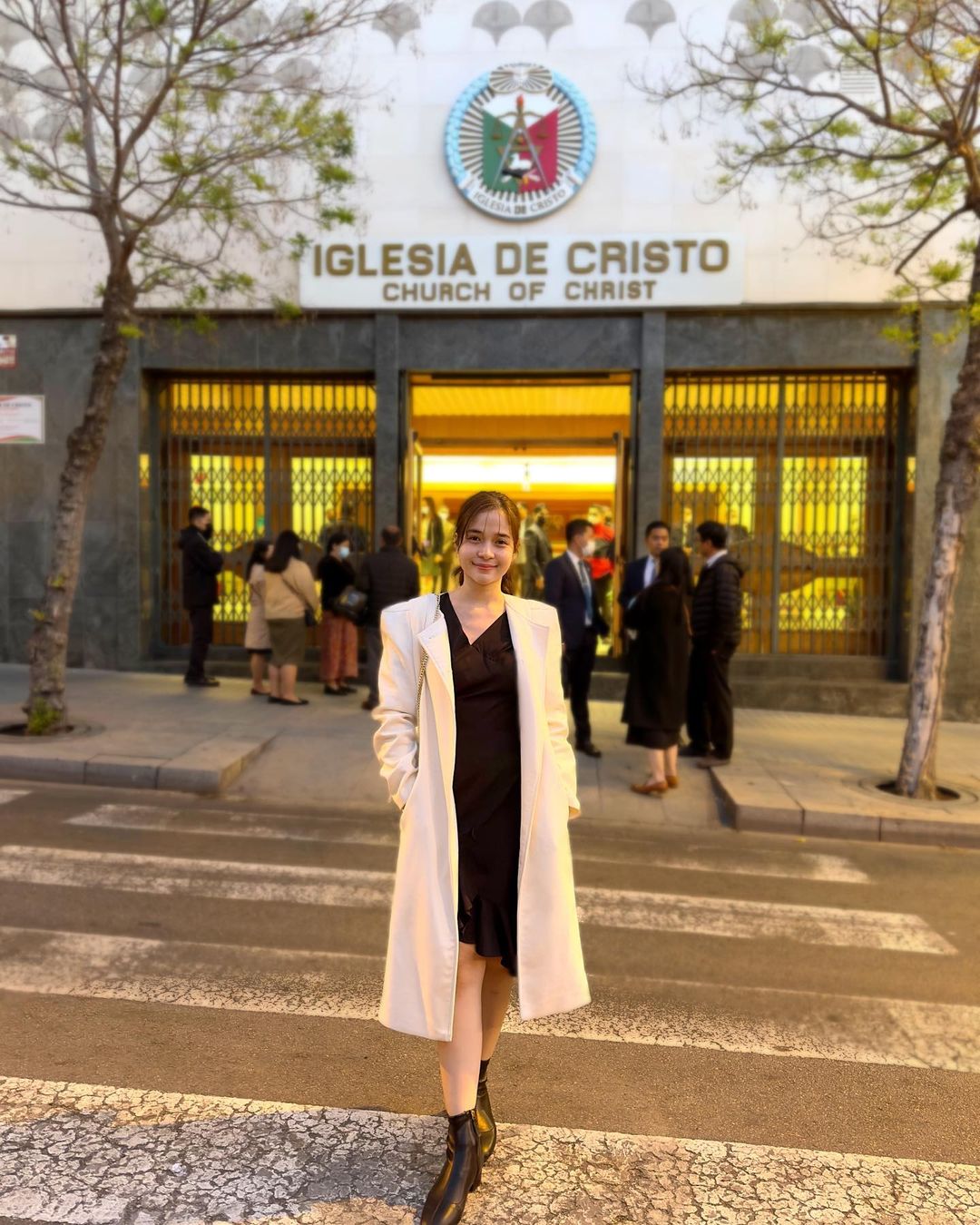 8. What's great about traveling to Europe during the summer is that you don't have to buy new clothes–you can just use what you wear here. In Portugal, Kristel sported a tie-up floral blouse and white shorts.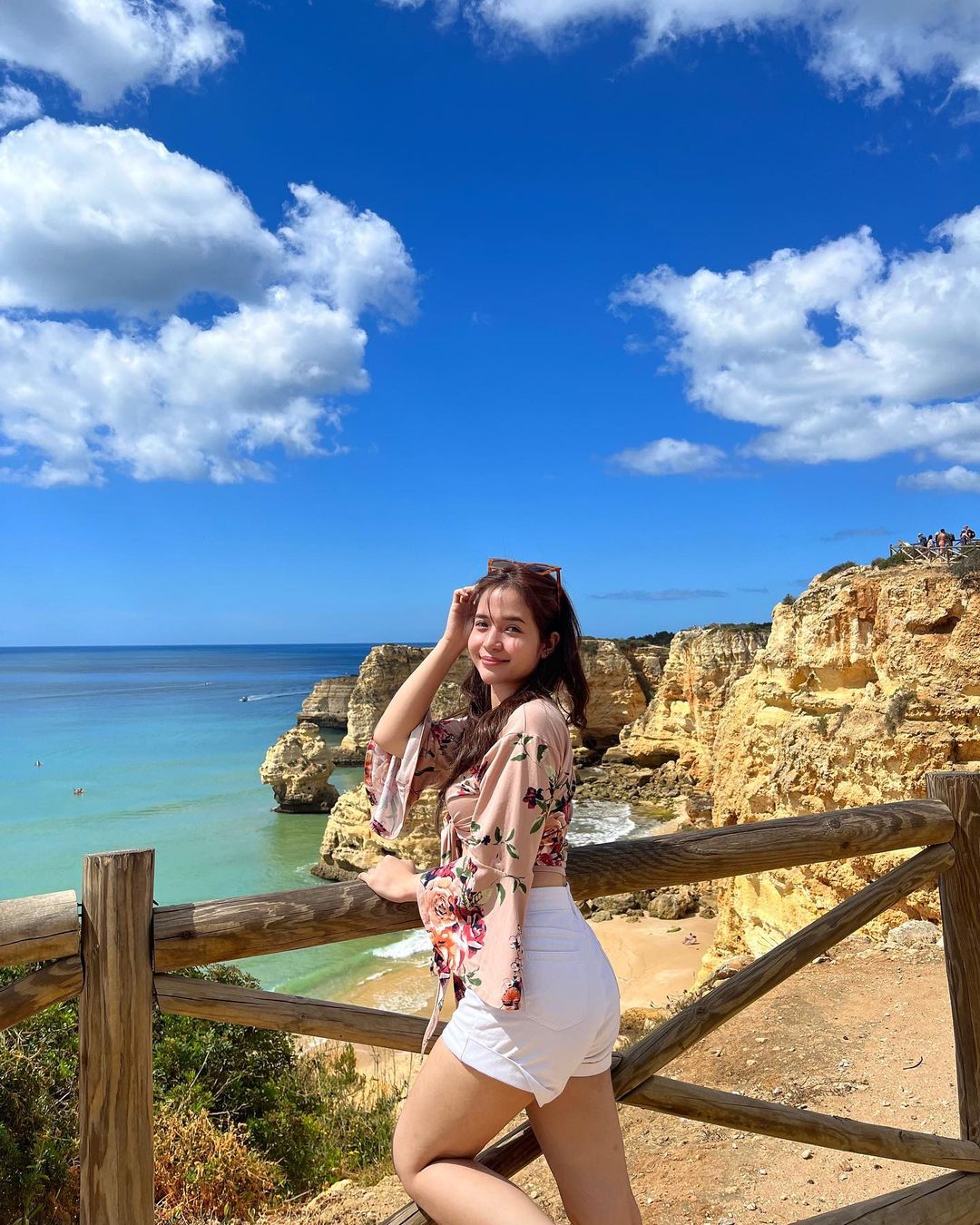 We can't wait to see more of her travel OOTDs! Which outfit are you copping for your next trip?