Women hate it when another person wears something they also have, and we can imagine this idea is magnified tenfold in relation to wedding dresses.
Of course, that won't necessarily apply to you if you decide to take the made-to-order route. But if you are one of those brides who prefers to buy something off the rack, this bit of news will definitely interest you.
According to Cosmopolitan.co.uk, Australian indie label Grace Loves Lace has the honor of creating the most shared—as in over 2.5 million pins—wedding gown on Pinterest. Meet the Hollie:
Stunning, right? As expected, this style has since sold out on the brand's website. But—and this is crucial—if you've decided this is your dream wedding gown and you absolutely must own it, you'll be happy to know that the Hollie 2.0 exists!
Continue reading below ↓
Recommended Videos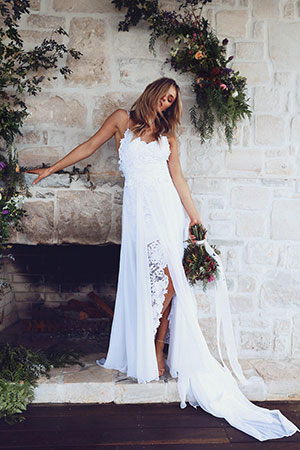 This update is pretty similar to the OG, save for two things: "free-flowing silk chiffon sheaths attached at the shoulder" that would frankly look amazing fluttering in the breeze, and "a graduated center-front split in the lace layer of the skirt" for some leg action.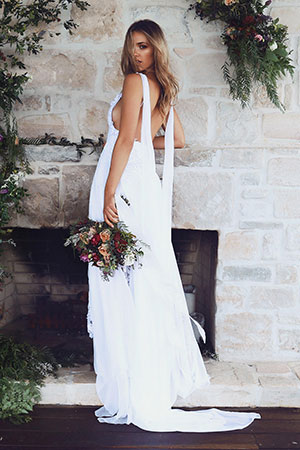 The Hollie 2.0 will set you back US$2,200 (or P102,590). Given the luxurious French lace and Italian silk it's made of, this more or less makes sense. Additionally, your gown will be made according to your measurements, and the brand will be in touch every step of the way.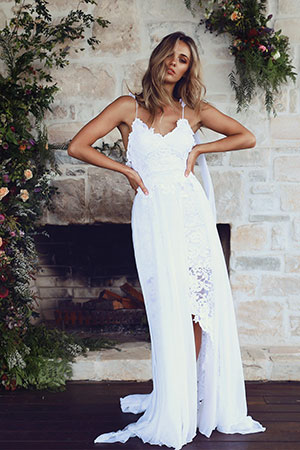 Follow Patricia on Instagram.