Pia Wurtzbach and Jeremy Jauncey were quietly wed in an intimate ceremony on March 24, 2023. Their beach wedding took place at a luxurious resort in the private North Island, Seychelles! It being the wedding of the Miss Universe 2015 titleholder, of course all eyes would be on the bride—and her dress. Designer Bessie Besana shared the story behind the wedding gown, and the sentimental account on Insta brought us near tears. *sobs* According to Bessie, it all began the morning of November 8, 2022, when the two met up at a restaurant in SoHo, New York, for a chika sesh during breakfast (they had croissants, fwiw).
View this post on Instagram
Bessie said Pia told her, "Since we are on the wedding topic, I really wanted a friend to make my wedding dress and I was hoping it would be you...I want it to be done by a friend and you know me so much and I want you to be a part of my wedding." The designer was brought to tears and felt sincerely touched by the podcast host's decision. And thus the planning started, with the bride-to-be creating a Pinterest board of inspirations!
View this post on Instagram
Bessie ended her first post with a lovely message for brides in general, but Pia in particular: "I have worked with so many brides to know that choosing your wedding dress designer is a big decision to make, and all the more to dress Pia on such a big milestone in her personal life. The process went very smoothly and I was so happy with how much trust she has given me with my suggestions and technical decisions. Pia, you are truly a great person and I am eternally grateful for how much you have impacted my life. Thank you for always believing in me and my craft of fashion."
ADVERTISMENT - CONTINUE READING BELOW ↓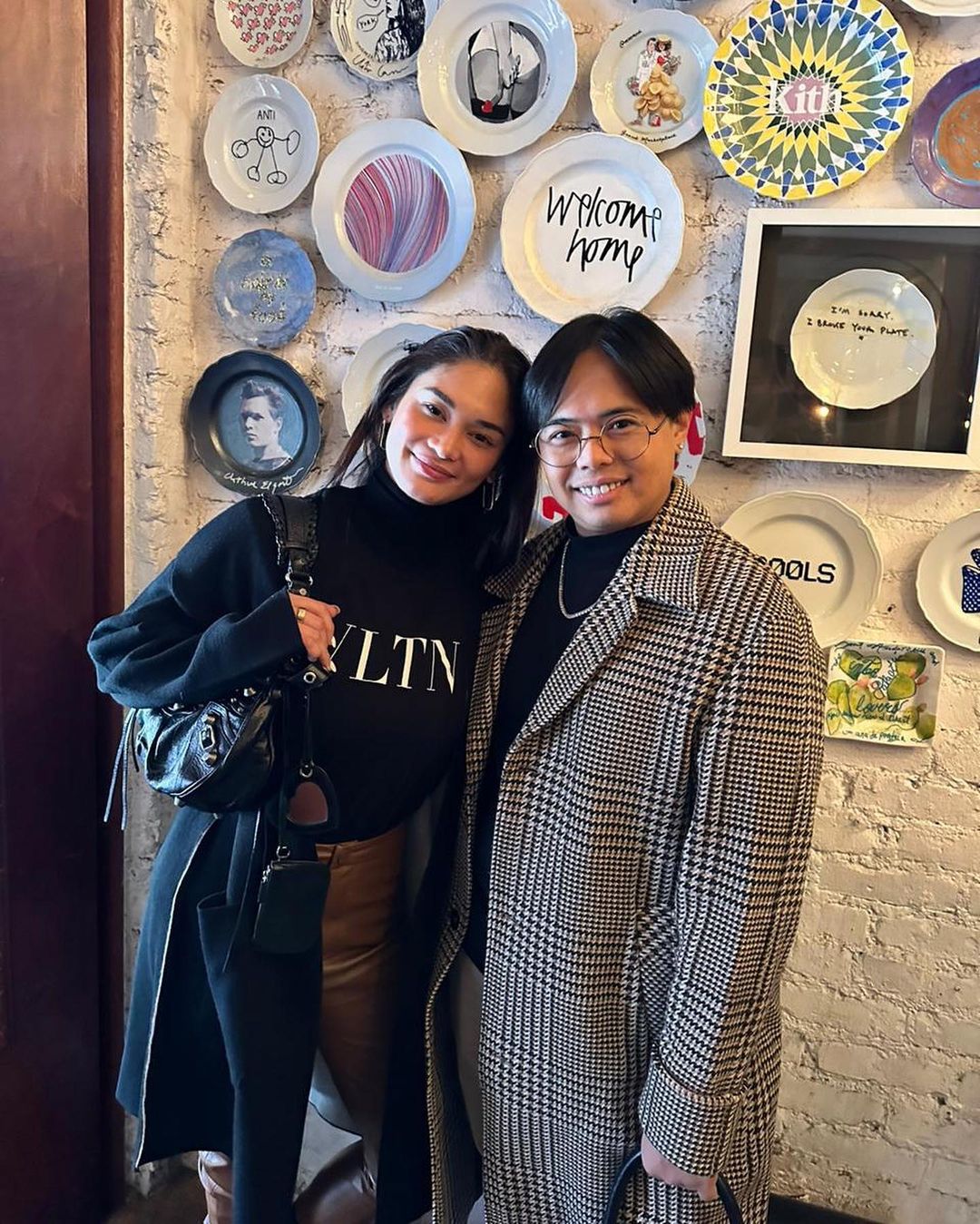 Photographed by Nelwin Uy of Team Pat Dy, the designer uploaded a selection of stunning pictures featuring Pia making her way to the beachfront ceremony location.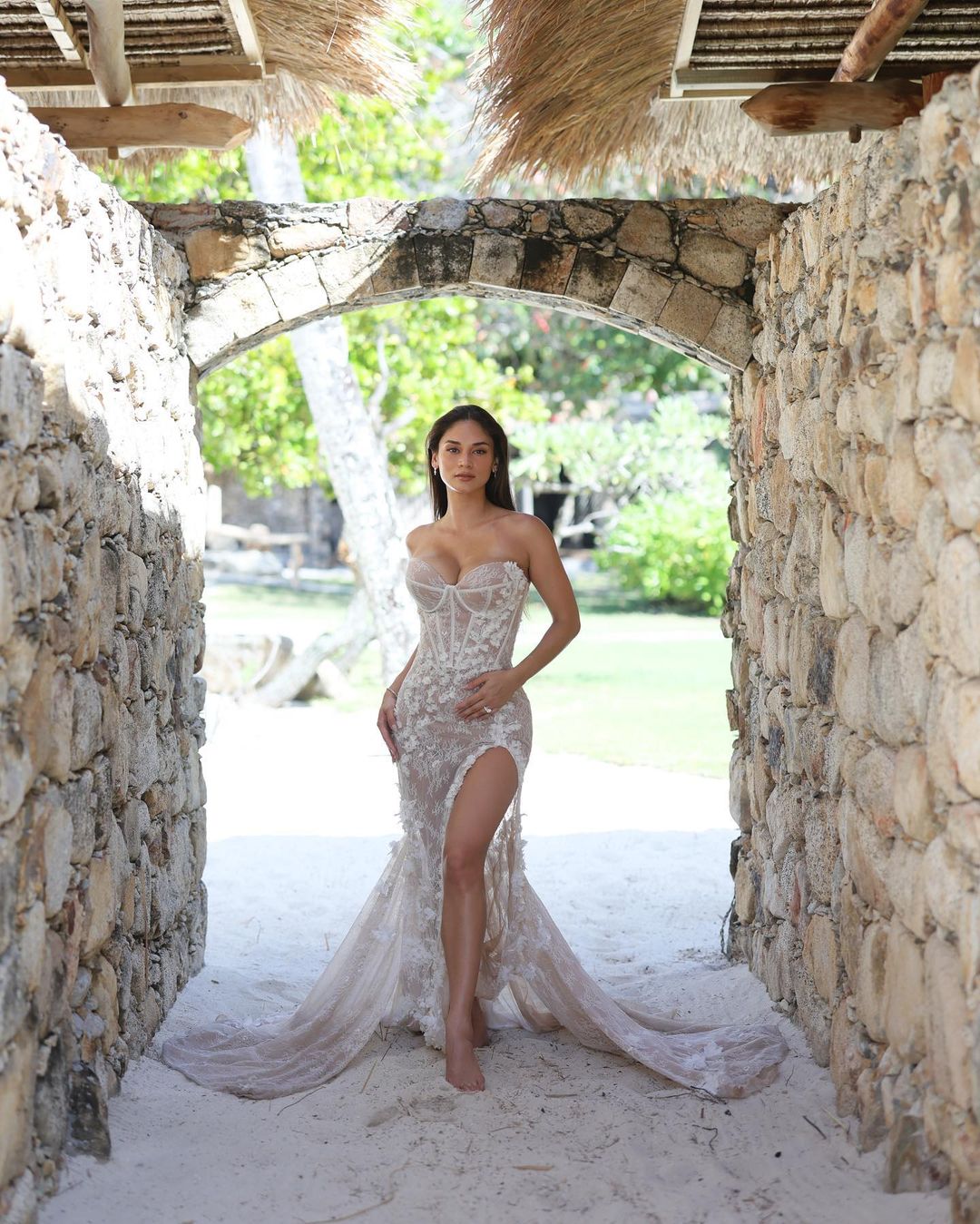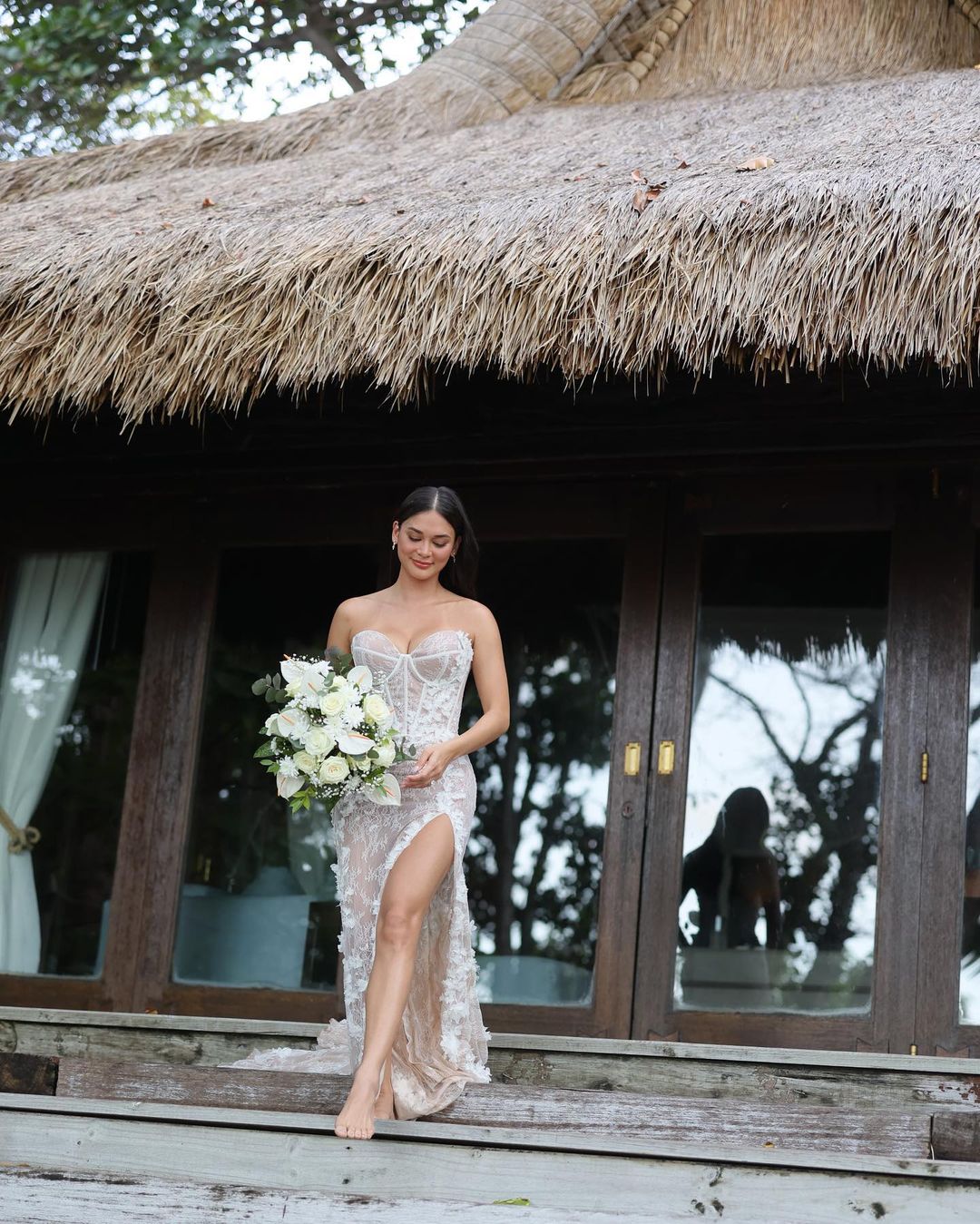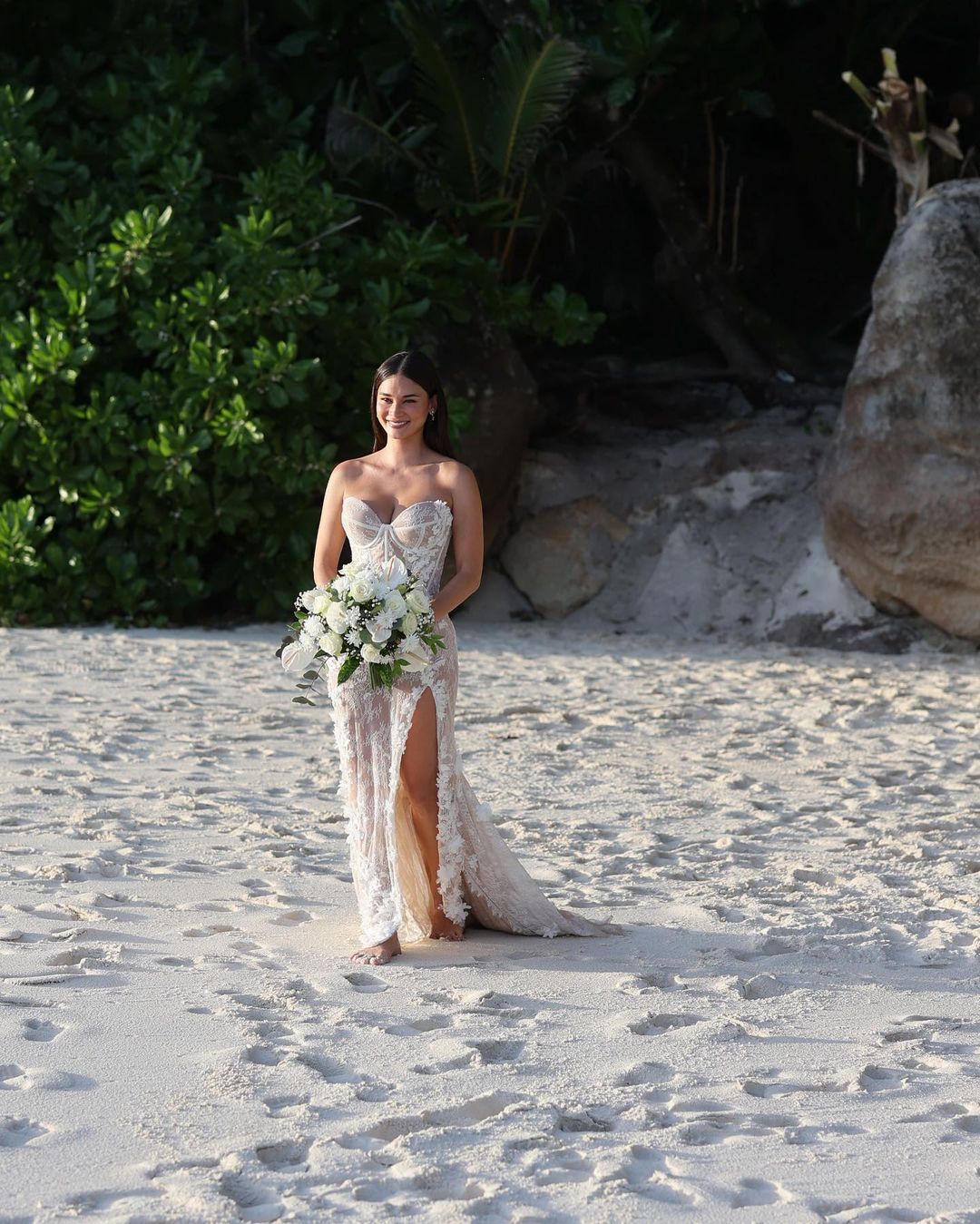 Most brides would have an idea of what their dream wedding dress would look like, and others have already created a Pinterest board or folder of pegs, even without having an S.O. to imagine walking down the aisle to. But an interesting fact about the conceptualization of Pia's wedding gown was that Jeremy was involved in the initial process, with Bessie calling it "a design brought about by love."
ADVERTISMENT - CONTINUE READING BELOW ↓
The designer revealed that Pia had asked Jeremy how he envisioned his bride as she would walk down the aisle to him. The Beautiful Destinations CEO shared that he saw Pia in "a classic corseted bodice with a soft texture and a slit".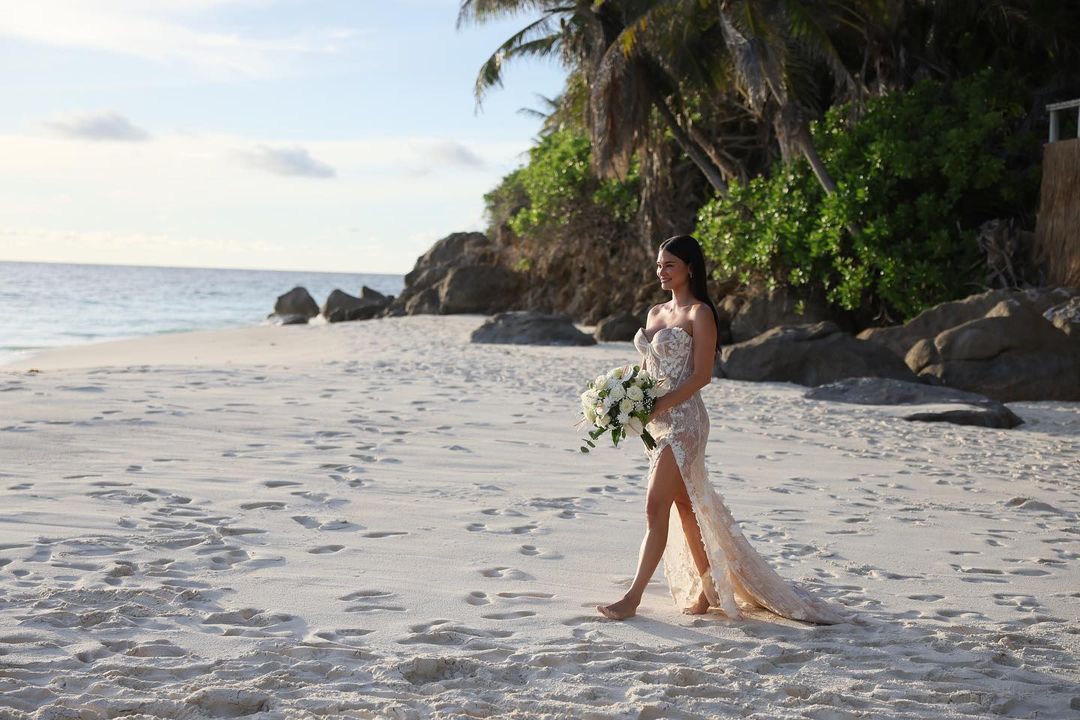 At first, both Pia and Bessie were surprised about the idea of a slit. "Pia even asked me, "Pwede ba sa wedding gown ang may slit?" I told her that in this day and age, and with their ceremony to be held in a beach, we can definitely include a slit in the dress. Asking the groom for his vision is a very unconventional way of creating a wedding gown for me, but it was a very interesting way and I was excited to make it come to life."

"Pia then allowed me to implement Jeremy's vision using soft Chantilly lace which I manipulated to achieve a skin tone shade. I was also inspired by Pia's idea of soft movements and found a three dimensional petal detail which were attached individually to the dress. The asymmetrical pattern moving upward is my personal interpretation of how life has brought Pia through many challenges and eventually found [her] forever with Jeremy."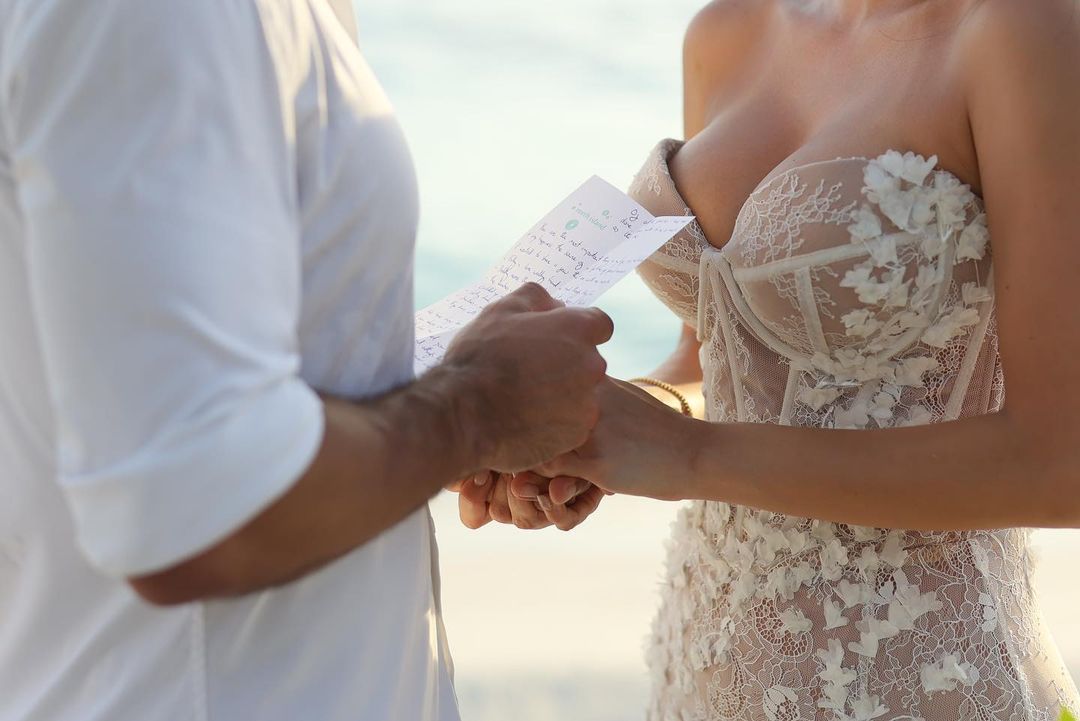 "The dress also features a play on the back skirt with panels, godet and appliqués. As a request, Pia wanted a sleek skirt silhouette in the front but with a bit of drama at the back."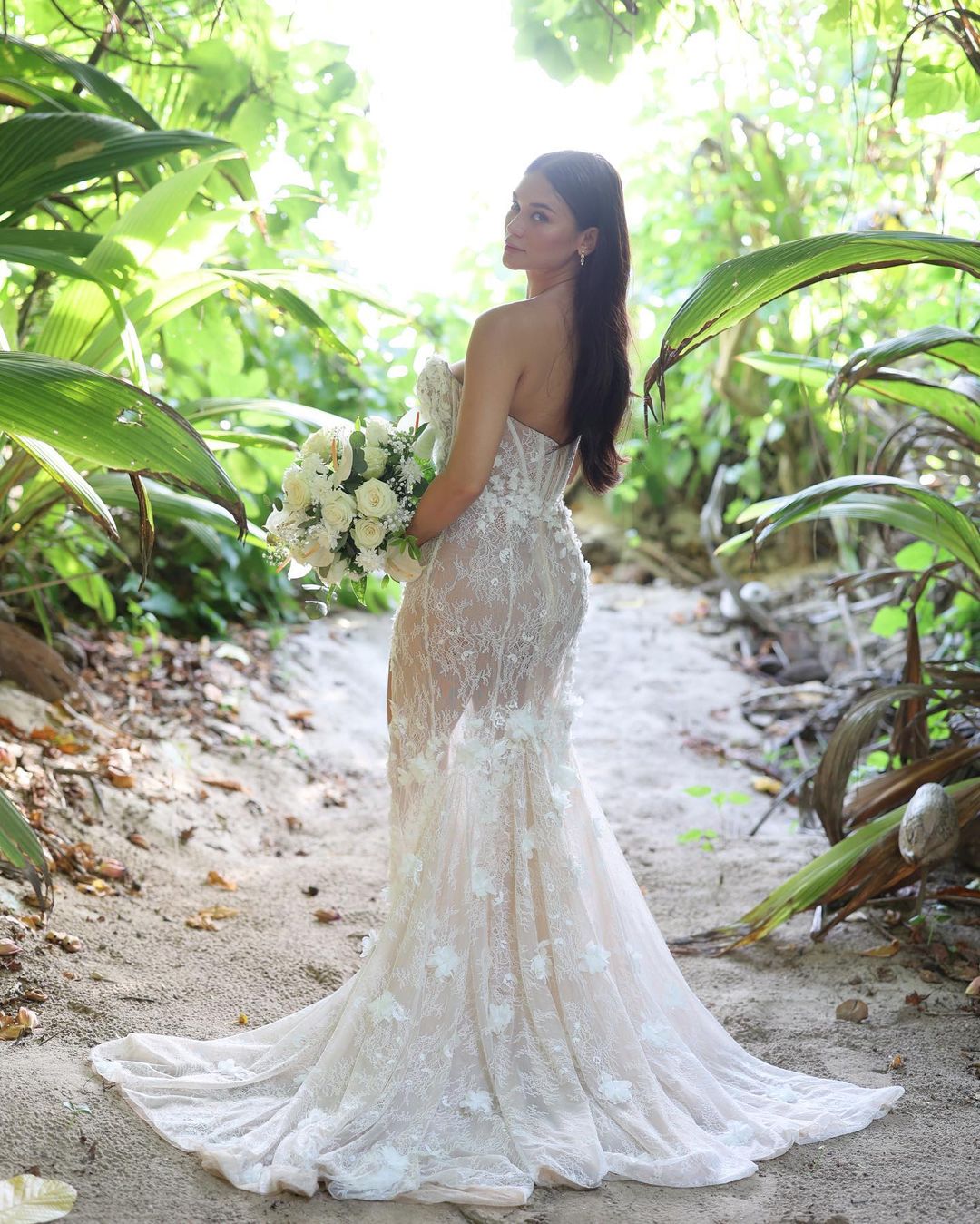 ADVERTISMENT - CONTINUE READING BELOW ↓
"I was very happy when Pia told me a day before her flight to Seychelles that she really loves her dress. But the cherry on top of the ice cream was when I received a voice note from Jeremy sharing how beautiful his bride was, and that's all he could ask for. My heart is full seeing the bride and the groom happy."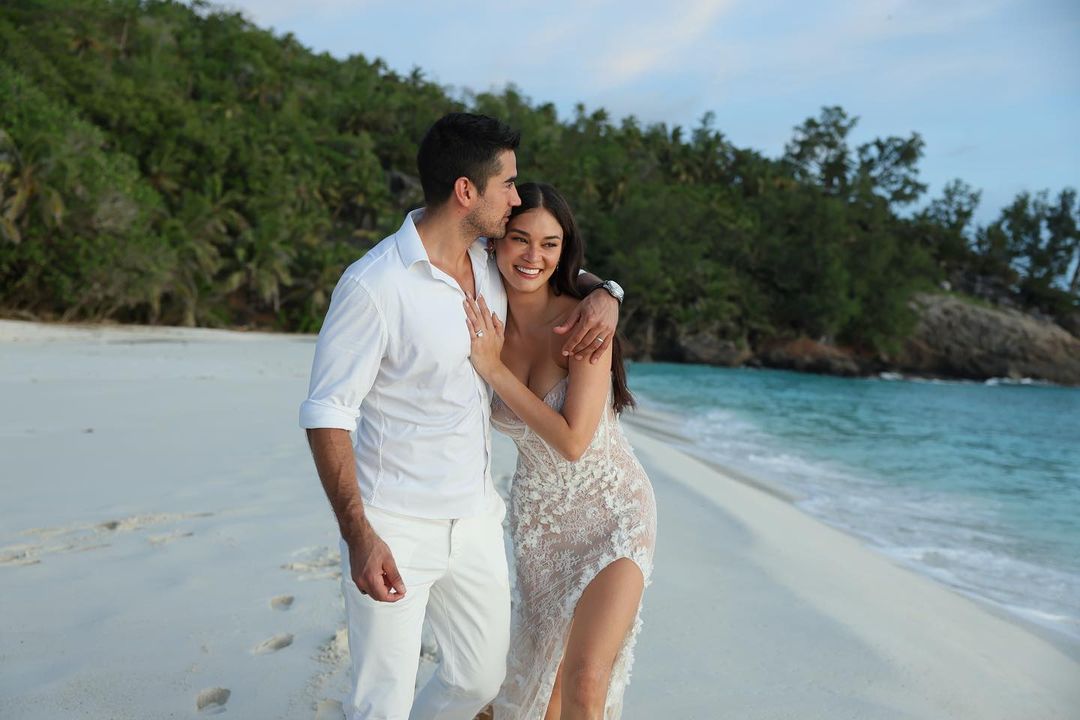 Pia's gown looked absolutely *spectacular* and Bessie totally deserves a round of applause!