Rhett Eala is no stranger to creating show-stopping ball gowns. After all, the Filipino designer has two decades' worth of experience crafting pieces for the red carpet and for the wedding aisle. His latest project, however, might be a bit more challenging, as it's something completely new to him.
Recently, Miss Universe Philippines Maxine Medina revealed that Rhett will be designing both her national costume and evening gown for the pageant. And as Rhett reveals to Cosmo.ph, the experience has "been exciting and stressful. It's all new to me, designing for pageants."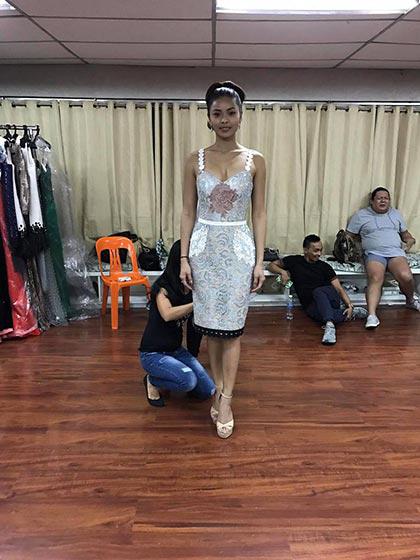 Maxine being fitted into one of the dresses Rhett made for the Miss Universe events.
Continue reading below ↓
Recommended Videos
Rhett, who also worked on Maxine's winning looks during Binibining Pilipinas 2016, tells us that the process was different from how he would design for his own collection. "I had to present my designs to several panels before it was approved... To Maxine, Binibining Pilipinas, Aces & Queens. I needed their guidance, too."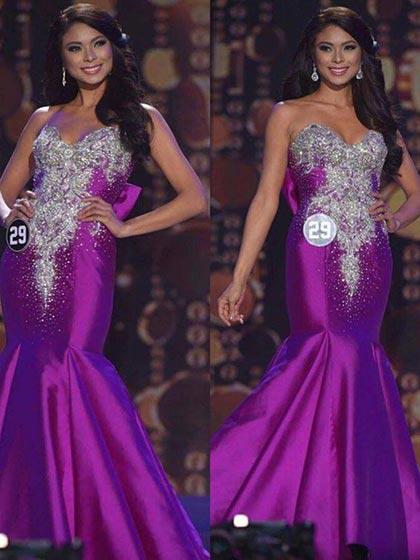 Maxine during the Binibining Pilipinas 2016 evening gown portion.
Add to that the opinions of pageant fans—most of whom are notoriously vocal. Rhett admits that they influenced his designs "a little. They have very strong opinions and expectations, [but] I'm really more focused on Maxine and my vision."
So while Rhett was aware of the pressures of designing for Miss Universe, of having his creations competing against those from other nations, ultimately, "I actually didn't think of what the other countries would present. I was really focused on Maxine and what would work with her."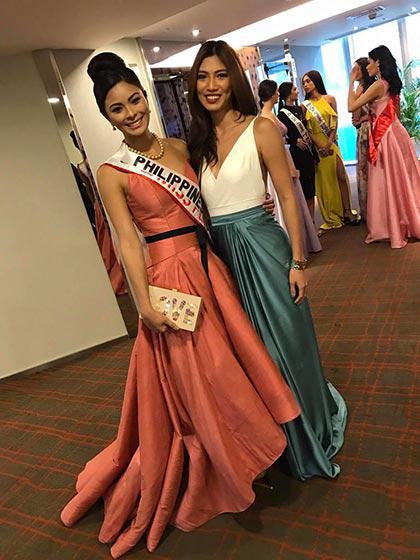 Maxine and Miss Grand International 2016 Nicole Cordoves at the former's send-off party.
Rhett is careful about sharing information, though—everything will be a surprise until the actual events come around. He did let slip that Maxine wanted a fit that's close to the body, and that she already had a color in mind.
Rhett also shares that Maxine's national costume will include an elaborate headdress. "We wanted something Filipino, but not the usual Filipino," he previously told CNN Philippines. "It's quite modern... Definitely there are going to be pearls."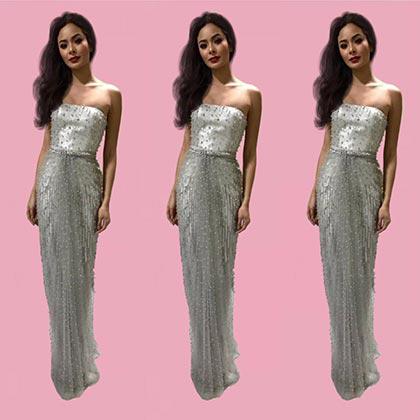 Pearls and a close-fitting silhouette! A sign of things to come, surely?
"You're designing for an individual, and she has to stand out among the most beautiful girls in the world," he concludes.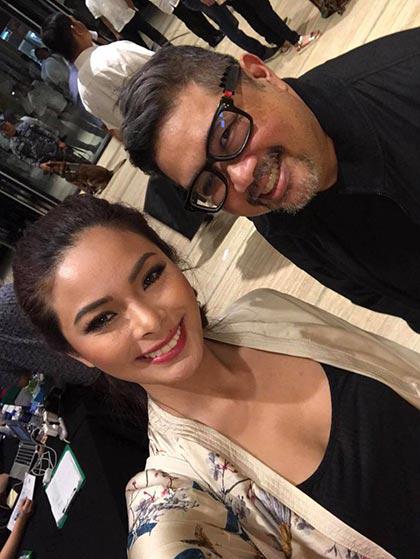 Maxine with designer Rhett Eala.
UPDATE! (January 26, 2017, 4:30 p.m.):
Here's Rhett's evening gown creation for Maxine. He captioned the IG video, "Secret's out. FRINGE KUNG FRINGE!!!! Her evening gown in motion!!!" 
Rhett exclusively told Cosmo.ph, "She moves well, so I thought the fringes will emphasize that... I wanted to make her a not so pageant-looking [gown]. Something more modern and sexy, without revealing too much."
As for that stunning shade of green, well, it was actually Maxine's choice! According to Rhett, "She wanted something strong and elegant."
Needless to say, Maxine's evening gown ticked off all those boxes and more. So beautiful! <3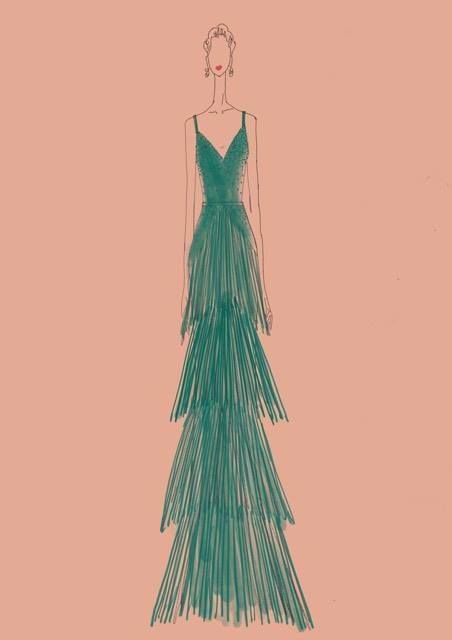 Rhett's sketch of Maxine Medina's Miss Universe 2016 evening gown.
Follow Patricia on Instagram.