Can we PLEASE talk about Selena Gomez at the 2014 American Music Awards? The singer looked absolutely stunning in a floor-length, off-shoulder frock that seemed pretty conservative in front: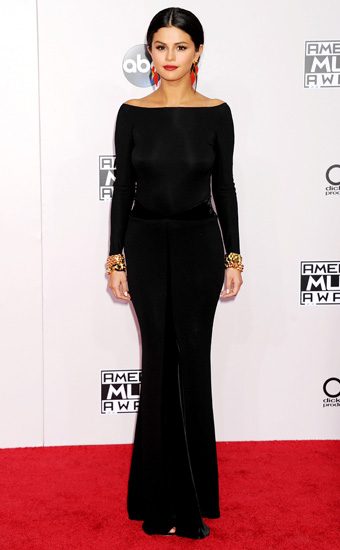 And then she turned around, and we're pretty sure everyone collectively went, DAAAAAMN GIIIRL.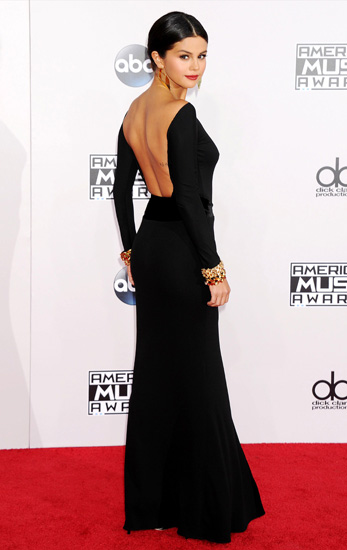 Selena accessorized her dress with red geometric earrings and gold chain bracelets, and she kept her hair swept up in a classic chignon—as if telling the world, "Justin who?"
The singer, who performed "The Heart Wants What It Wants" on the awards show, took to her Instagram account on Sunday, November 23 to tell her followers, "More than anything I'm just excited that people everywhere who are feeling what I feel, and feel that will get to see that. And I just want people to be able to relate to that."
Continue reading below ↓
Recommended Videos
Here's her AMA performance:

Selena Gomez - The Heart Wants What It Wants... by uploaderdisney
Follow Sandra on Twitter.