Despite efforts to rehabilitate our oceans, improper waste disposal continues to be an environmental issue in beaches such as Boracay. Fast fashion plays a huge part in this, and according to the Independent, clothes made of polyester contain "microfibers [which] can easily pass through sewage and wastewater treatments into our waterways," posing a serious threat to aquatic life. The need to invest in sustainable fashion is as timely as it is necessary, and Solenn Heussaff has been working on precisely this in her latest fashion collaboration with swimwear brand, Body Party.
The actress and artist featured her artwork in the #SolennXBodyParty collection, which is made of 100% recycled fishnets and plastic bottles. On top of this, 20% of the collection's sales will directly go to the Save Palawan Seas Foundation! Now that's functional and stylish swimwear!
In an online interview with Cosmopolitan Philippines, Solenn discussed how her collab with Body Party came about and what sustainable fashion means to her. 
Why a collab with Body Party?
I have recently been active trying to help educate people on proper [waste] disposal. Not saying it's easy to remove plastic usage, but it is easy to dispose of it properly. I've been very vocal about the lack of education when it comes to garbage disposal in our country, not to mention the lack of trash bins in public places. So I got the attention of the founder of Body Party to collab, since she started creating sustainable swimsuits for a while now. Being a beach person myself and loving my country so much, we thought it would be a fun way to bring awareness with fashion and art.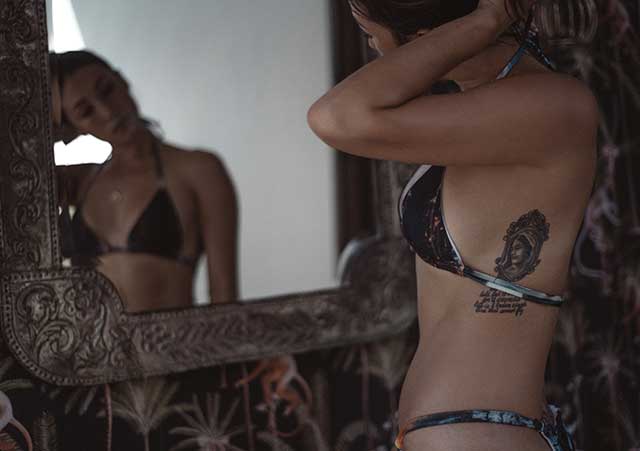 Continue reading below ↓
Recommended Videos
Sierra Top, P2,350 + Amber Bottom, P2,300, Body Party 
Tell us more about how you created the designs for this collection.
For the suit designs, we wanted pieces that would be sexy and accentuate women's hips. We also have a second batch coming that covers more of the crotch area and back for people who aren't into high cuts. For the art, we used some of my existing artwork.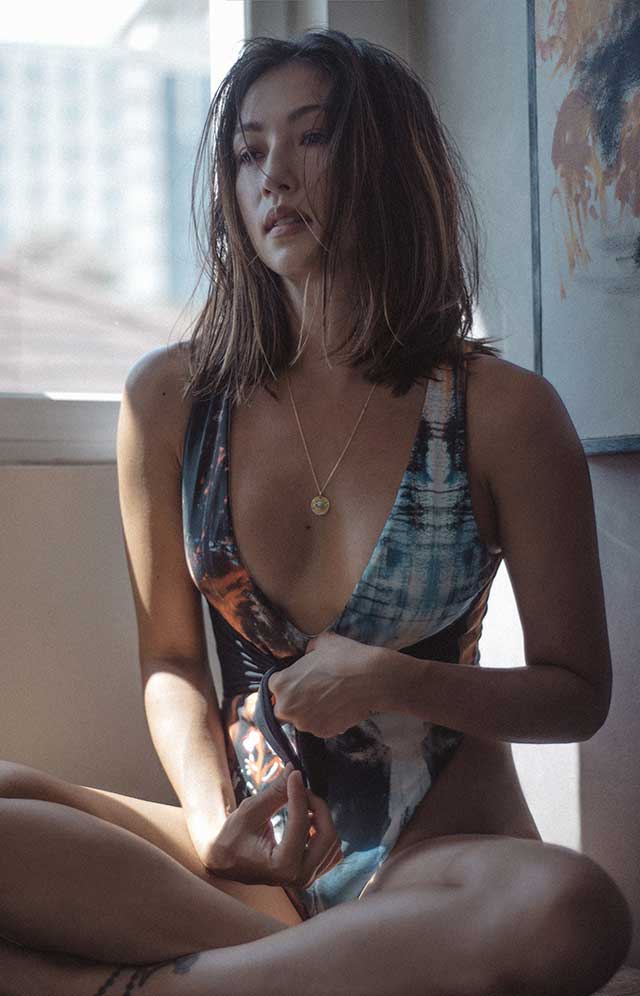 Gran Chaco One Piece, P3,580, Body Party
You've collaborated in the past with other brands and recently worked on designing jackets. How different is designing swimwear versus designing clothes that can be worn every day?
LAHI is actually my own line with my sister Vanessa Small and designer Mia Arcenas. We wanted to work on pieces that showed that we were proud Filipinos. I really believe in our country and its people so we wanted to create a brand that supports local weavers and hopefully have these weavers teach the generations to come. I studied fashion design in Studio Bercot in Paris, so I got to tackle everything from designing everyday clothes, to bathing suits, to underwear, so although it's all different, the end goal is to always make the wearer feel good in their own skin and help them show off their unique body type.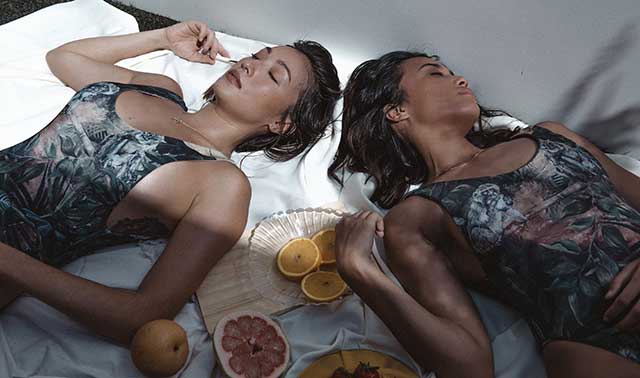 Amazon One Piece, P3,575, Body Party
Can you tell us more about how your swimwear line is linked to the Save Palawan Seas Foundation?
Some of my friends and I are working together to bring awareness when it comes to our oceans. One of my childhood friends, Jacques Branellec (of Jewelmer) has been working hard on this and created the Save Palawan Seas Foundation. I'm helping in my own way with Body Party, and we want to give back, too. 20% of the collection's sales will go to the foundation, and it's a start. 
The #SolennXBodyParty collection is available exclusively through Body Party's website.
*Answers have been edited for clarity.
Follow Erika on Instagram.