Count on Penshoppe to continuously surprise us with its impressive list of celebrity endorsers! The latest addition to their team will definitely give you ~butterflies~ fluttering in your stomach, and it's none other than Korean actor Song Kang.

There's no doubt that the 27-year-old is K-drama land's next big thing: Aside from being booked and busy as an actor, he has also landed numerous advertisement deals. His most recent campaign for Penshoppe perfectly fits his personal style, which he describes as "casual and trendy." Since he's often dressed in fancy clothes for work, he prioritizes comfort when he's behind the spotlight—nevertheless (pun totally intended), his outfits are always fresh, stylish, and uniquely him.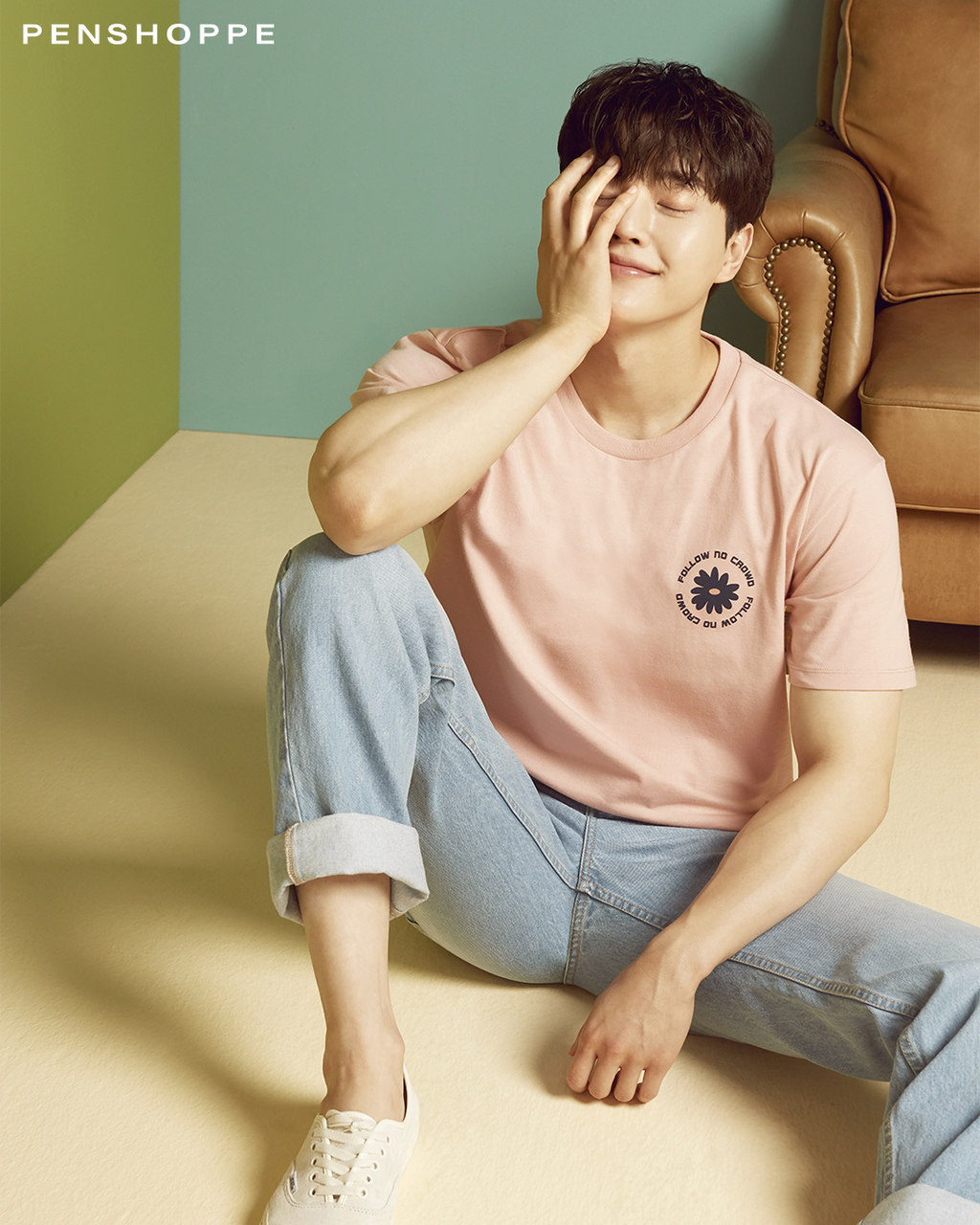 Song Kang headlines Penshoppe's Retro Pop collection, featuring classic picks that are equal parts comfy and youthful—you'll definitely want to wear them every day and have fun mixing and matching the pieces!
ADVERTISMENT - CONTINUE READING BELOW ↓
The rising star is not only particular when it comes to fashion and design (did you know that his childhood dream was to become an interior designer?), but also in the projects that he accepts. He has proved his versatility over the years by choosing dramas that showcase a different side of him, be it under the romance, slice-of-life, or thriller genre. 
Cosmopolitan Philippines got the chance to ask him more about his new endorsement, plus some other things that every Song Kang fan *should* know. Check out his answers in this exclusive below:
Congrats on becoming Penshoppe's latest endorser! What's your favorite item among the clothes you've worn for the campaign shoot?
I liked the clothes from the Retro Pop collection. They were stylish and unique, and the fact that they stirred nostalgic memories gave me a new sense of joy. It was definitely a very special experience. As for my favorite item, I would recommend the oversized hoodie. The color-blocked hoodie in neutral color combinations had a fun and sporty vibe, which I really liked.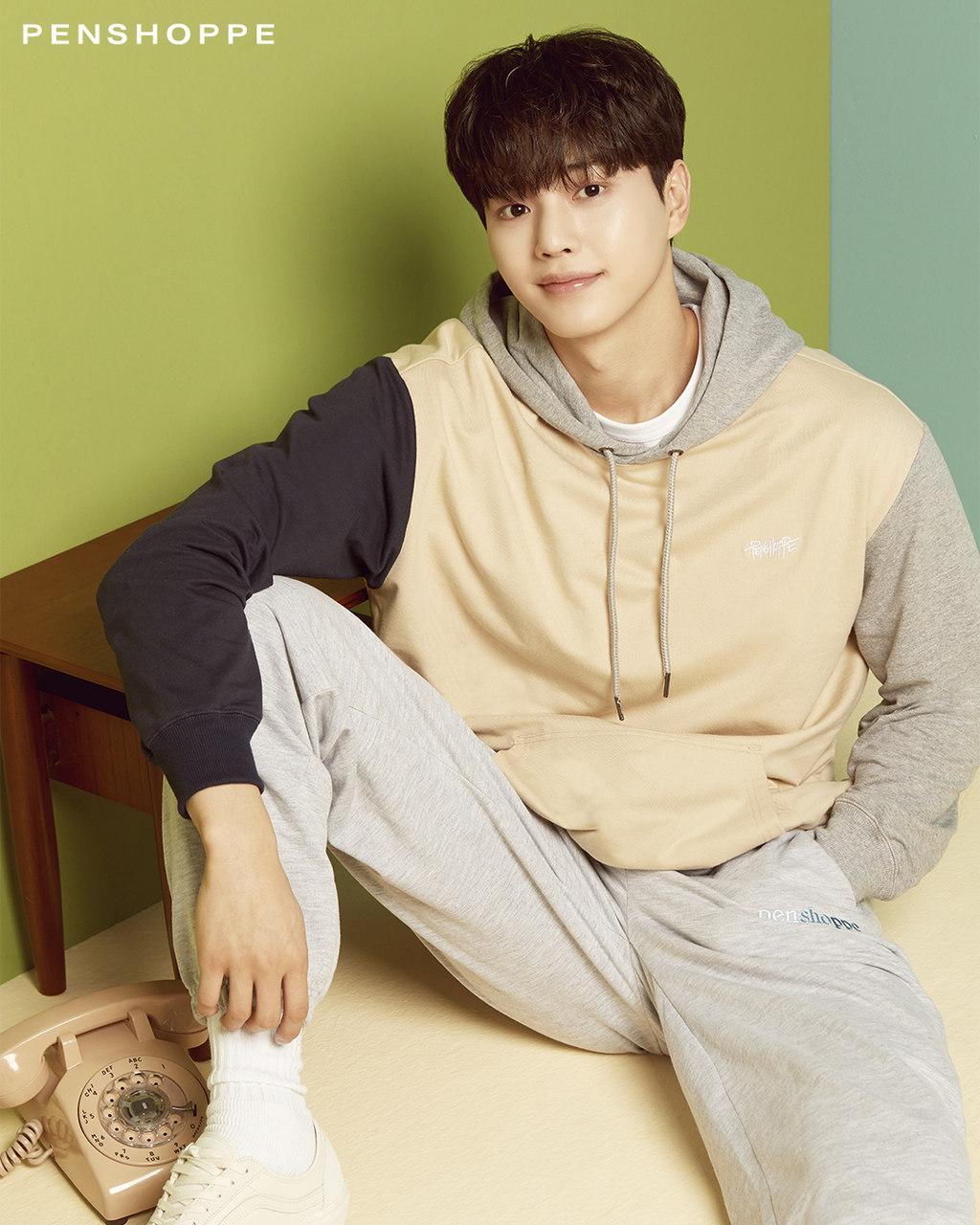 What's that one outfit in your closet that you never get tired of wearing?
Due to my interest in fashion, I don't think I get tired of wearing any kind of outfit easily. But because I wear comfortable clothes outside of my schedule these days, I've been having trouble figuring out what to wear when I have to go out. I'm not tired of it, but I'm thinking I should start switching things up.
What do you typically wear when you hang out with friends?
There are several items I've been into recently. Cargo pants, black t-shirt, and bomber jacket. They're all very casual and comfortable, so I've been wearing them to hang out with my friends a lot. 
Do you like shopping? How much time do you spend looking at clothes?
In the past, I used to shop online a lot, but these days I've been shopping in physical stores more. There have been a few times where the clothes would look really nice in the pictures, but when I put them on, they wouldn't fit the way I thought they would. So I prefer to try it on and buy it in person. It only takes me around 20 minutes to shop. If I see something and really like it, I tend to get it right away.  
We heard that you wanted to become an interior designer when you were young. Are you still interested in this field? 
I'm still interested in interior design. These days, I've been into buying and assembling miniature DIY interiors. It's huge when you put all the pieces together, but you can see all the spaces in it at a single glance, and I feel at ease when I look at it.  
ADVERTISMENT - CONTINUE READING BELOW ↓
People call you the "Son of Netflix" because you've been doing projects left and right. What's your favorite among the dramas you've done so far? 
All the projects meant so much to me so I can't pick a favorite. I'm very grateful to be able to meet with fans around the world through my work with Netflix. Love Alarm, which was my first project with the streaming platform, is something I'll never forget. Sweet Home was a very special learning experience. And although these are not Netflix Korean original series, it's an honor to have released Navillera, Nevertheless, and the recent Forecasting Love And Weather through Netflix as well. 
How about the hardest role you've played? 
There's difficulty in playing any role at some point. What comes to my mind right now is Sweet Home. There's a scene where the evil version of Hyun Soo appears and talks to him. I remember having a lot of trouble figuring out how to go about it because it was my first time playing two roles at once. Thankfully, the director provided me with a lot of guidance and we were able to get through it. 
What does the letter "b" stand for in your Instagram account, songkang_b?
The shape of the lowercase letter "b" looks like a thumbs-up sign, so if I were to attach meaning to it, it would mean "best?" To be honest, I hadn't really thought about it and just wanted to add a thumbs-up sign at the end.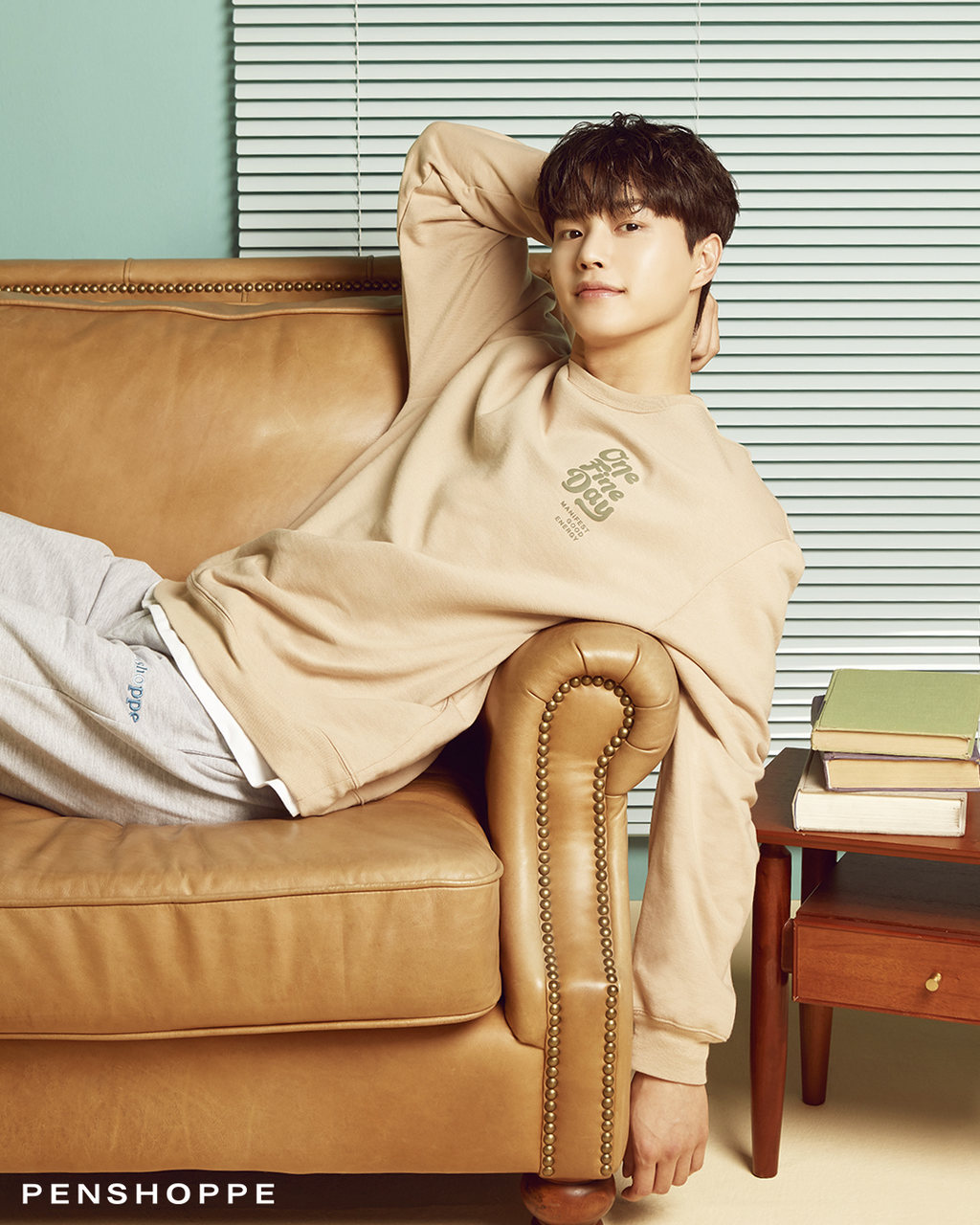 You once mentioned in an interview that you keep a diary. Do you still write on it on a daily basis? 
Because I've been so busy lately, I haven't been able to write on it on a daily basis. Instead, I take notes of the thoughts and feelings that come to my mind at each time and write them in my diary all at once.
What's your biggest dream come true? 
I want to continue acting for my own happiness and not just for work like what I'm doing now. I've been told by my seniors that being able to act for one's happiness is a very important value as an actor. It is my biggest dream to become an actor who can continue to act happily and to be able to deliver happiness to the viewers.
You have a new drama titled Forecasting Love And Weather. Are there any similarities between you and your character, Lee Si Woo?
I think there are a lot of similarities between Si Woo and me among all the characters I've played so far. Si Woo's bright and positive energy resembles mine, so I relate to him a lot and there was a different kind of joy in portraying him. 
ADVERTISMENT - CONTINUE READING BELOW ↓
Speaking of weather, what's your favorite season and why? 
My favorite season is winter. I like to wear a short-sleeved tee and a padded jacket over it because I like the texture of the padded jacket on my arms, haha!
If you can visit a place in the Philippines for a vacation, where would it be? 
I want to go to a vacation spot like Cebu. I think it would be very healing to look at the beautiful beach and the scenery, and I would also love to try all the delicious food!
Please share a message with your Filipino fans.
Hello, this is Song Kang. I am always grateful to my fans in the Philippines for enjoying my work and for supporting me from afar. I will continue to work hard to become an actor who brings joy to you with more diverse and interesting works. I hope this year will be filled with happiness for everyone. Please take care always! Thank you.
The Penshoppe Retro Pop Collection is now available online on penshoppe.com and Penshoppe stores. For more details, you may visit the brand's Facebook, Twitter, and Instagram accounts.
*This interview has been condensed and edited for clarity.