Black oxford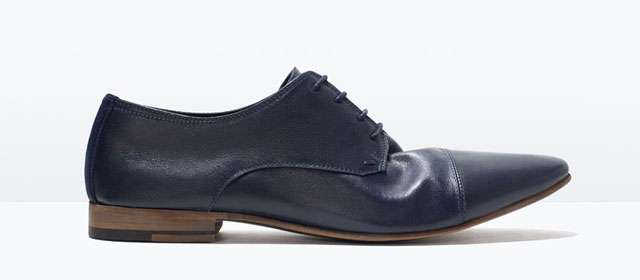 P5,990, Zara

Considered the most formal shoe, the oxford is characterized by its closed lacing system. As in, the eyelet flaps (where the laces go through) are attached to the vamp or the front of the shoe. This creates a cleaner, more elegant look. A pair with a cap toe is recommended.
Brown brogue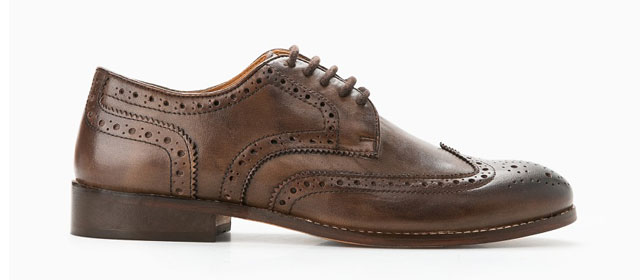 Continue reading below ↓
Recommended Videos
P7,450, Mango
This is more about styling. The name refers to the broguing technique—those decorative dots—applied throughout the surface of the shoe. It can be worn on almost all occassions, with jeans on a date or a suit in the office. This comes in full, half, or quarter variations, but full brogues (when broguing extends to the sides of the shoe) are, of course, the most impressive. 
White sneaker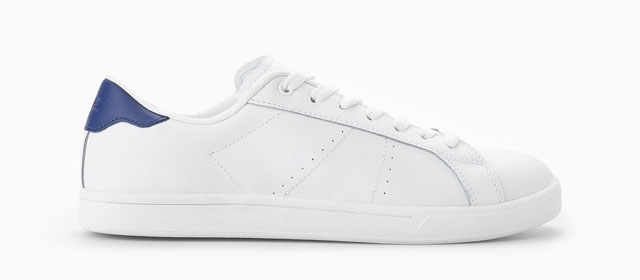 P3,950, Mango
Because nothing says fresh than a pair of white sneakers. In leather, it's best kept pristine. In canvas, it'll still look good (even better) when it's a little dirty. White sneakers are a great off-duty option, and will be sooo much better than the flip-flop-and-hairy-feet combo.
Penny loafer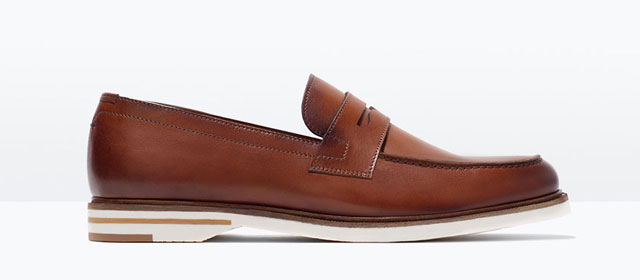 P4,990, Zara
Here's where he can start to have more fun. The lace-free loafer, a style that signals preppy leisure, is a low shoe that exposes the ankle. Thus, it will show a bit of sock (so tell him to wear this with colored or patterned socks for more personality). Penny loafers look great, too, sans the socks. P.S. Loafers with a longer vamp are more modern.
Double monk strap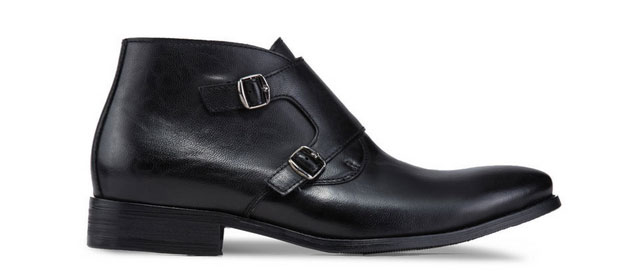 P1,359, available at Zalora
Identifiable by the two metal buckles that fasten the shoe. This is favored because it possesses more attitude as compared to standard lace-ups. It's not as formal as the almighty oxford, but it can be worn—and will look good—with a suit.
Dress boot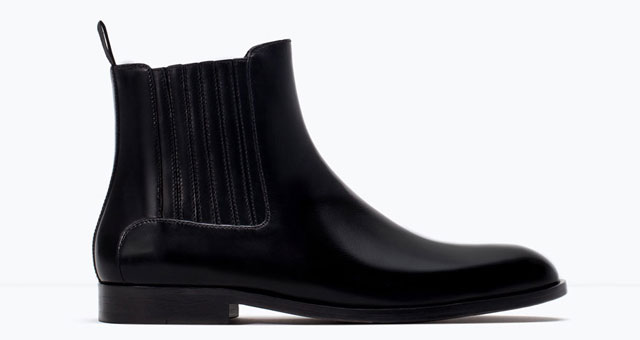 P3,790, Zara
Boots with suits have gained ground in recent years. The easiest way to think about this? It's a pair that has the appearance of a dress shoe (those oxfords and brogues) in boot form. So a suave Chelsea (boots with elastics on the side) and even a leather work boot will do. Black is recommended.
Chukka boot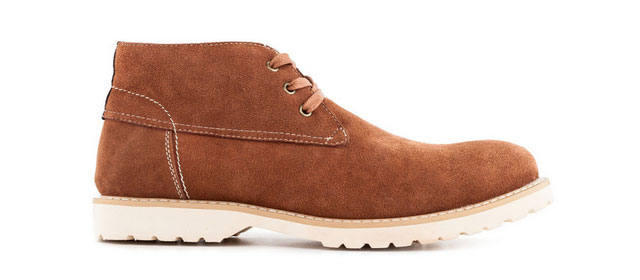 P998, available at Zalora
For something more put together than the sneaker, there is the chukka. This ankle boot with two or three eyelets works very well with jeans and chinos. For weekends, pairs in textured canvas or suede feel more laidback than leather counterparts (although those also look fantastic, too).
Espadrille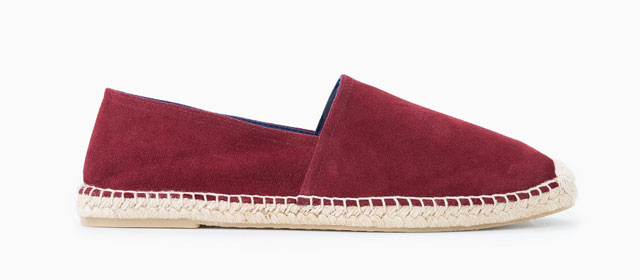 P2,950, Mango
And because it's summer, here's a better option for the beach. Of easy construction (linen or cotton canvas uppers and ropey jute soles), the espadrille feels lightweight and breathable and conveys the relaxed attitude of a man on vacation—but still cares about his appearance. He can choose from a variety of lively prints, but stripes of blue and white are classic.