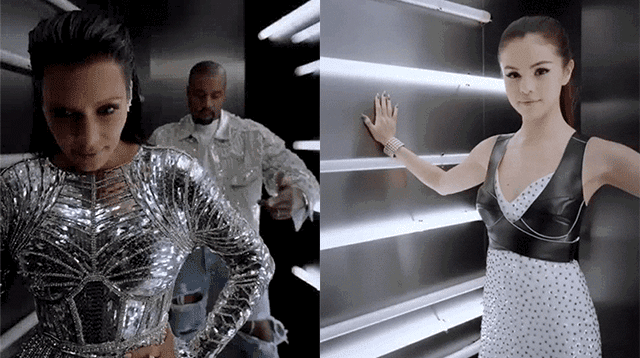 Instagram/voguemagazine
Photo booths? So 2015, you guys. These days, video booths are set to take over standard still image set-ups—and Vogue is kicking off the trend first! At this year's "Manus ex Machina"-themed Met Gala, the fashion glossy set up a super cool, super futuristic space (kind of like those glow-in-the-dark spinning tunnels in fun houses, minus the dizziness) where guests could take short Instagram-ready video clips.
Of course, this being the Met Gala, you can't just strike a few pathetic poses and call it a day. Vogue enlisted filmographer Gordon von Steiner to direct the likes of Kanye West, Blake Lively, and Selena Gomez in nailing the shot.
First up, Kendall Jenner killing every single frame. Bow down, bitches.
And Blake Lively giving good back in her blush Burberry gown.
Kanye West and Kim Kardashian made a mini music video, because why not? Someone ID this track! (LOL)
Here's Selena Gomez being all adorable in Louis Vuitton.
No person would want to cross the legend that is Anna Wintour. Kinda creepy but also amazing, right?
We didn't think it's possible to love Lea Seydoux even more, but there you go.
What does it take to be part of the Balmain army? Cindy Crawford, Doutzen Kroes, Jourdan Dunn, Joan Smalls, and Alessandra Ambrosio break it down for you.
A high ponytail is a girl's best dance accessory! Elle Fanning, this is pure gold.
Last but not the least, Mary Kate and Ashley Olsen channeling the twins in The Shining. Scarily good!
Follow Patricia on Instagram.
Recommended Videos