Truth is, we were a little underwhelmed during the red carpet show, since the usual style setters opted for some pretty odd choices.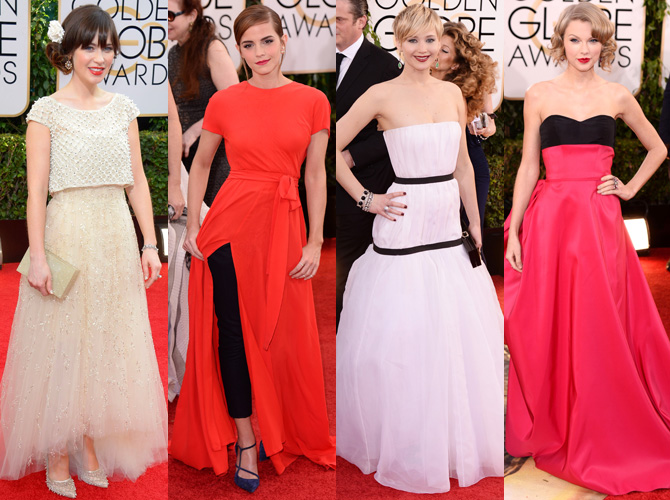 Photos: Rex Features
Case in point: Zooey Deschanel in a sparkly Oscar dela Renta two-piece ensemble, Taylor Swift in a color-blocked Carolina Herrera creation, Jennifer Lawrence in an unusual Christian Dior frock (is it just us or did she look like a wedding cake?), and Emma Watson in...pants!
Fine, we thought Zooey actually NAILED IT. Her sparkly cropped top paired with a ballerina-esque skirt was amazing!

How about you guys? Did the red carpet show leave y'all disappointed, too?

If it did, let's just talk about the best thing about the Golden Globes: J.Law photobombing Taylor's interview with Ryan Seacrest.Classic!


Continue reading below ↓
Recommended Videos
Classic!