On a typical payday, your go-to splurges might be food, inumans, new clothes, or makeup. But if you think about it, these purchases are only short-term rewards. Don't get us wrong, you can have a mukbang or closet makeover as much as you want. All we're saying is, you could also spend your sweldo on lasting pieces that could actually be deemed as investments. We're not talking about stocks and bonds (just yet), we're talking about timepieces.
You might've owned one when you were a kid, then switched over to a trendy digital watch during high school, but come adulthood, your watch is no longer an item you can only consider as an afterthought. At this stage, a timepiece isn't disposable, or something you buy on a whim. It becomes an investment, a staple accessory to your OOTDs, and as such, it has to be a good one that can ideally stand the test of time—pun intended. For your next payday, consider investing in one of these gorgeous timepieces that you can wear with practically anything:
Casio Baby-G BSA-B100 Series
The awesome thing about the Baby-G (aside from its timely comeback, hehe) is that it now has a Bluetooth function. You can connect it to your phone to track your steps, calorie consumption, and daily exercise, which basically means your tamad girl days are over. Our bet: The Casio Baby-G in white. 
ADVERTISMENT - CONTINUE READING BELOW ↓
Casio Baby-G BSA-B100 Series, P7,995
Daniel Wellington Iconic Link in Rose Gold
This classic design has a three-piece link bracelet that comes with Daniel Wellington's signature index dial on an eggshell white face. Not into the rose gold craze? Don't worry, the Iconic Link also comes in a vibrant silver finish.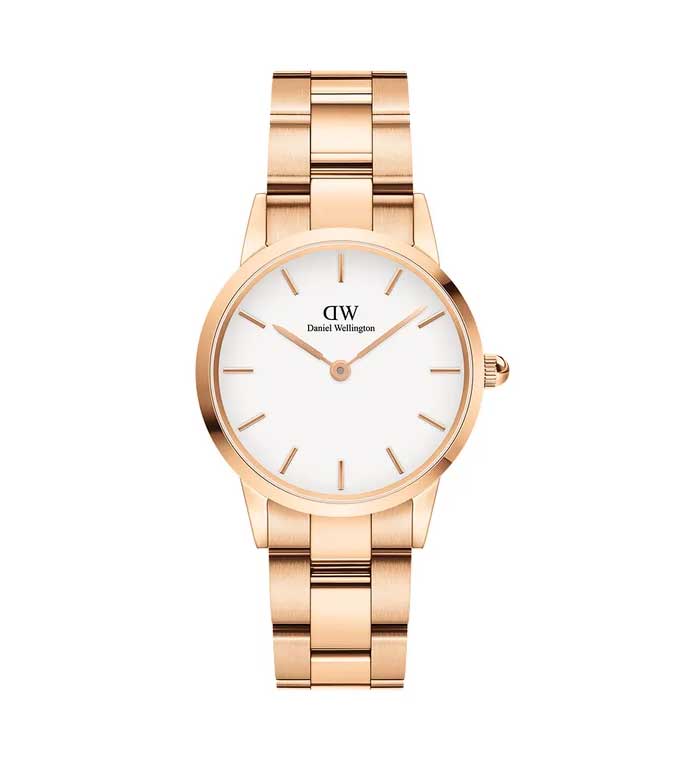 Daniel Wellington Iconic Link in Rose Gold, P10,500
Casio MSG-S200 Series
A more refined version of Casio's Baby-G, the MSG-S200 Series makes this chunky watch corporate-appropriate with its sleek resin band and metallic bezel design. With its large face, there's no reason for you not to know the time and be late for your meetings.
Casio MSG-S200 Series, P9,995
Seiko SRZ495P1
With a shining reputation lasting over a century, it's impossible to go wrong with a Seiko watch, and if you're a horologist or watch aficionado, it could even be considered as an entry-level luxury timepiece. The SRZ495P1 comes in a stainless steel case with Roman numeral markers and dark blue hands. So chic!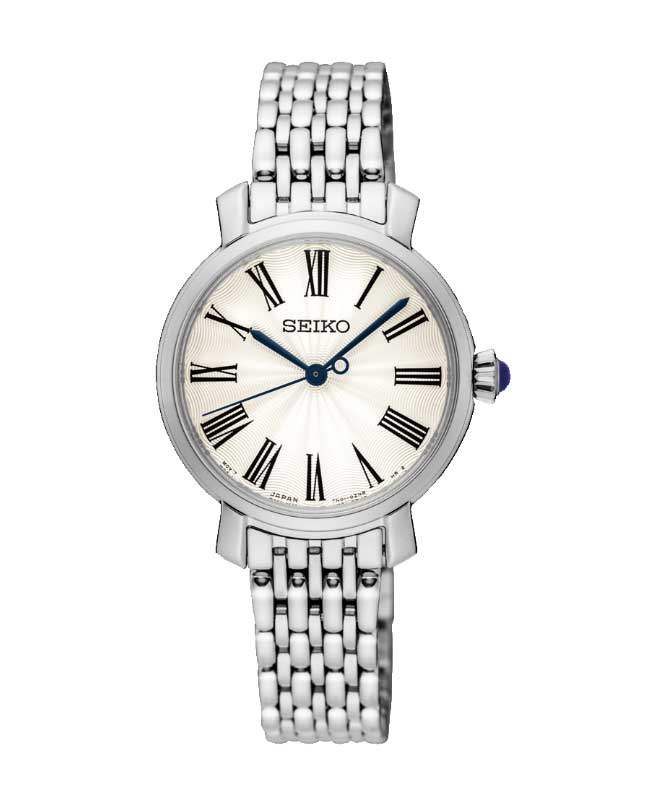 Seiko SRZ495P1, P10,920
Swatch SKINROSEE, P8,500
Don't think for one second that the Swiss watchmaker isn't a worthy brand to invest in. Sure, they're more known for their affordable timepieces that typically appeal to a younger audience, but they also have higher end watches with minimalist and clean designs, like the ultra-feminine SKINROSEE. Can you imagine layering this with cute dainty bangles?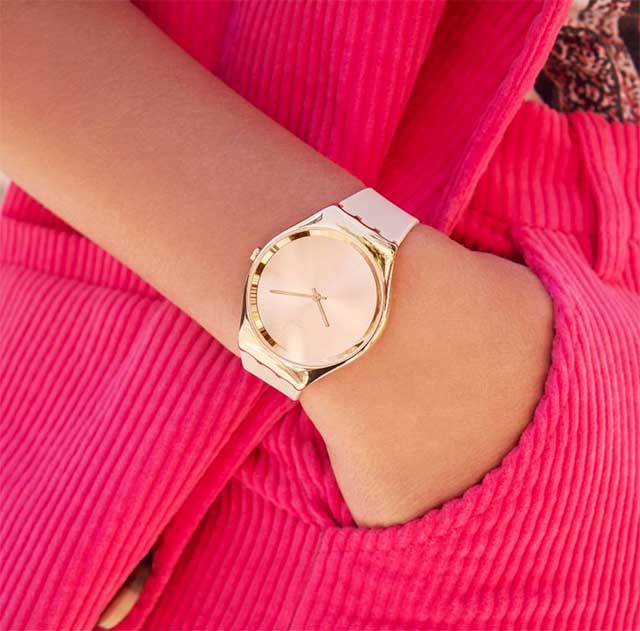 ADVERTISMENT - CONTINUE READING BELOW ↓

Swatch SKINROSEE, P8,500
Fossil Kalya
Ever since the rose gold trend took the fashion world by storm in the early 2010s, it planted itself into the scene as the ultra-feminine and luxurious color for shoes, bags, and most especially watches (Remember the uber-popular Bradshaw watch in Rose Gold? Yeah, that.). The Kalya watch showcases a monochromatic rose gold case with a simple, no-fuss watch face—perfect to take you from day to night.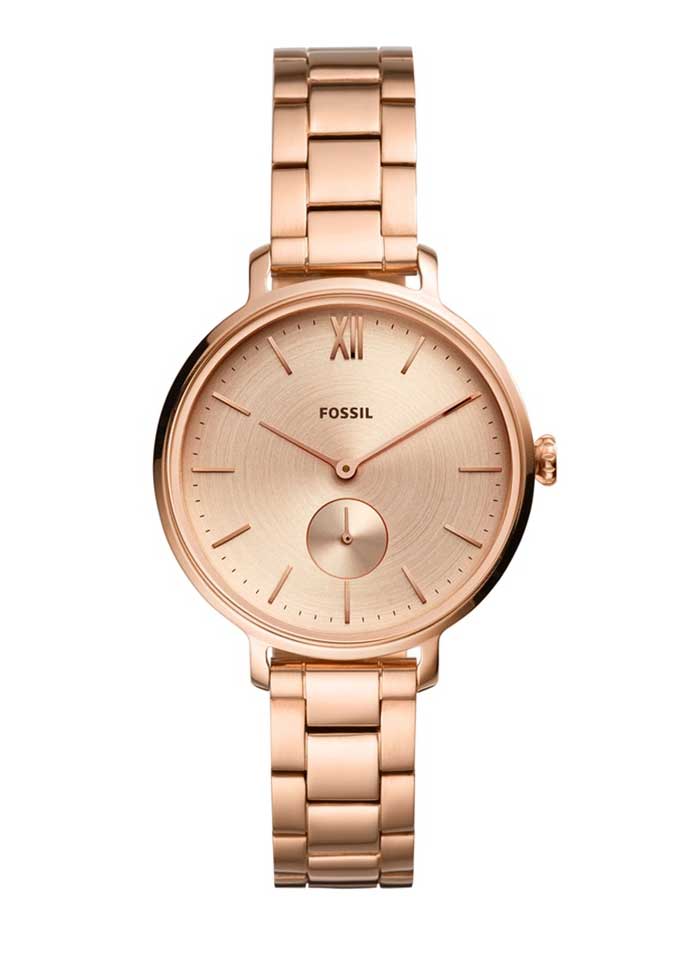 Fossil Kalya, P9,770
Timex Originals Stainless Watch in Gold
Seriously, how can you not trust a watch brand that already has the word "Time" in its name? Many may have started out their wrist bling with Timex, so it might be appropriate to continue the tradition with this golden band that looks less gimmicky and more professional.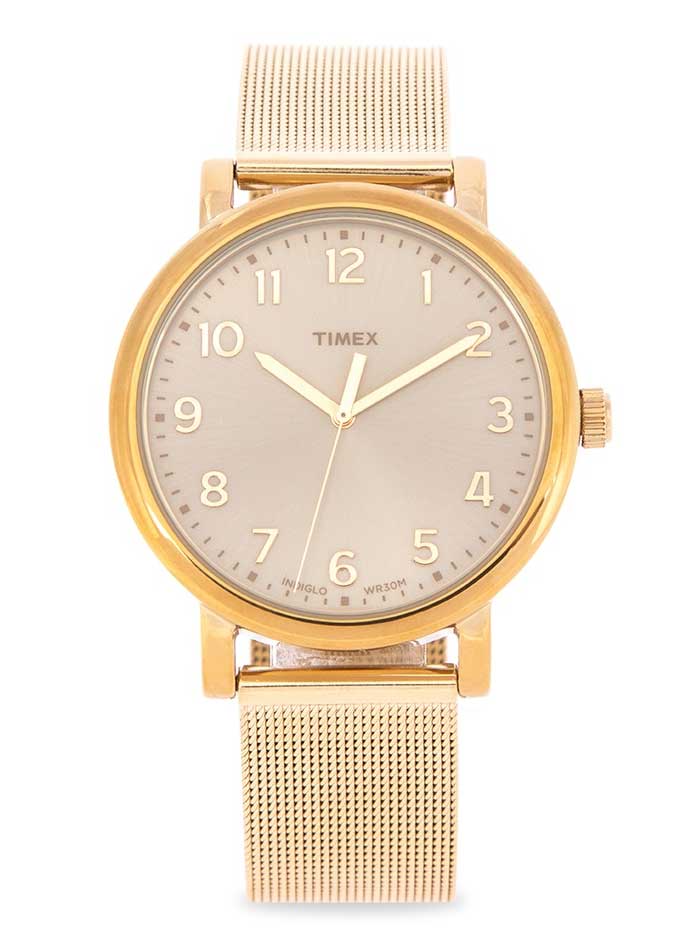 Timex Originals Stainless Watch in Gold, P5,300
Paul Hewitt Modern Edge Line in Silver Sunray IP Rose Gold
The iconic combination of silver and gold for metal bands in timepieces has been a classic two-tone design in watchmaking, but what makes this maritime-inspired watch unique is its neither-round-nor-rectangle and double hand face.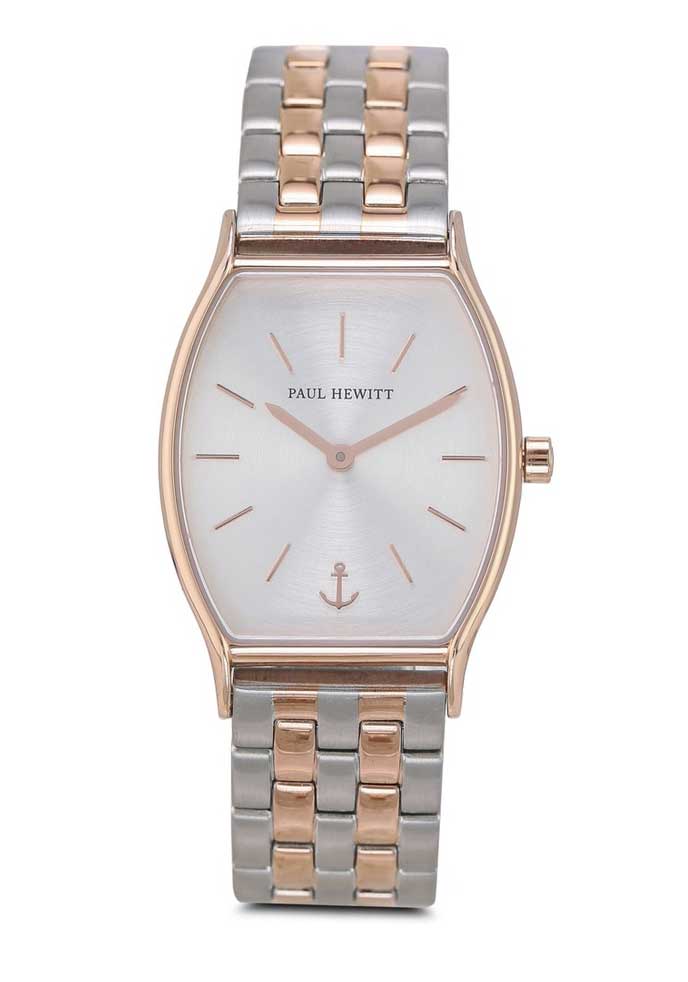 Paul Hewitt Modern Edge Line in Silver Sunray IP Rose Gold, P9,979
Anne Klein AK3491SVTT0000
While we're on the topic of silver and gold two-toned timepieces, fashion house Anne Klein offers this curvy gem for a more feminine and flattering exterior. Imagine shaking hands to close a deal with a client, and this shiny watch unassumingly glistening on your wrist. #BigGirlEnergy
ADVERTISMENT - CONTINUE READING BELOW ↓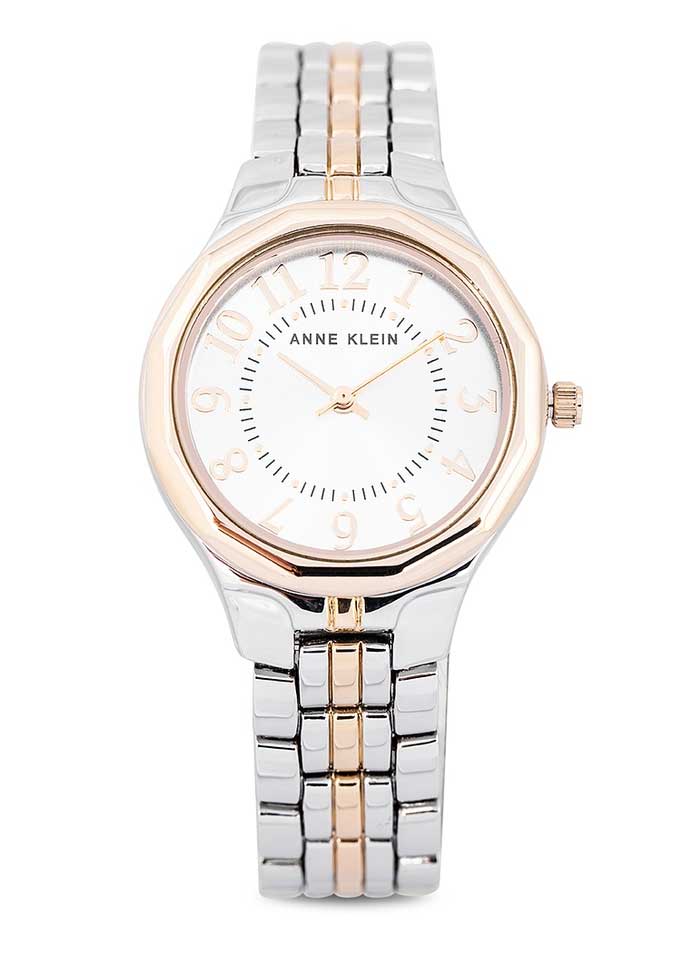 Anne Klein AK3491SVTT0000, P6,650