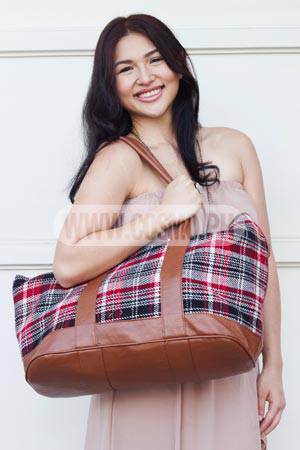 Showbiz newcomer Zia Quizon is swiftly coming into her own fame as a singer-songwriter. With one album under her belt, she's already won a MYX Music Award and has given remarkable, crowd-pleasing performances on TV and in concert--she even sang a few songs at our star-studded 15th birthday bash! Yet despite her extraordinary upbringing and continuing success, she's still in many ways a regular, down-to-earth, 20-year-old gal.

When Zia arrived at the Summit Studio for her Fun, Fearless Female Awards 2012 shoot, we were struck by her statuesque figure and natural radiance. As we chatted with her on the set, we noticed her large plaid carryall bag. She told us that she bought the practical bag at the airport, and gladly gave us permission to rummage through her things.

Launch the gallery to see the contents of Zia's bag, which include cute and trendy accessories, makeup essentials, and handy on-the-go items.


Watch behind-the-scenes footage of our shoot with this stellar singer on CosmoTV!
ADVERTISMENT - CONTINUE READING BELOW ↓
2033