1. A silk robe.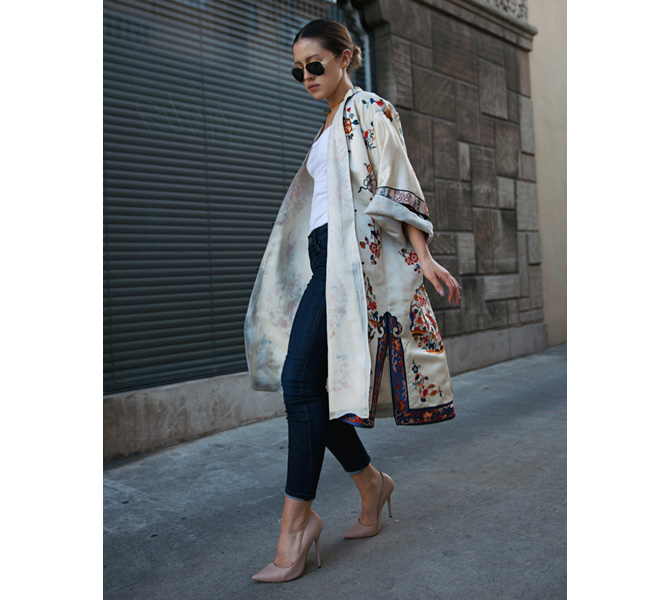 Take a cue from fashion blogger Karla Deras and dress up your denim-and-tank-top combo with an embroidered robe—an easy piece that'll instantly make you look put together. Aviator shades and classic nude pumps finish off your cool girl, #IWokeUpLikeThis ensemble.
2. Metallic! Glitter! Anything that sparkles!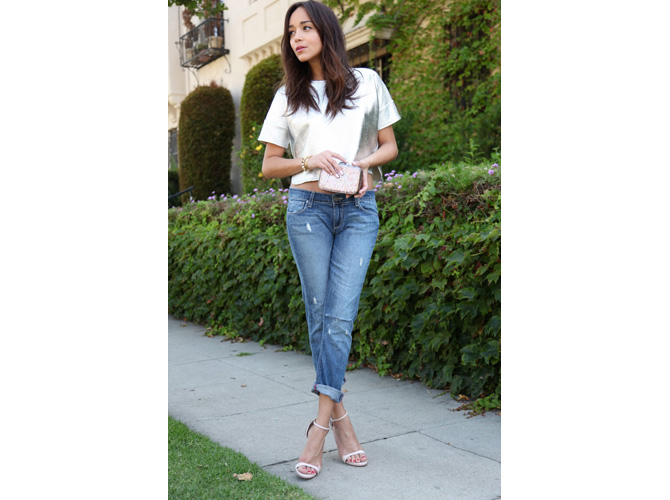 Continue reading below ↓
Recommended Videos
 Cuffed, worn out jeans get an upgrade with a boxy, metallic top, as demonstrated by Revenge actress Ashley Madekwe.

 3. A blazer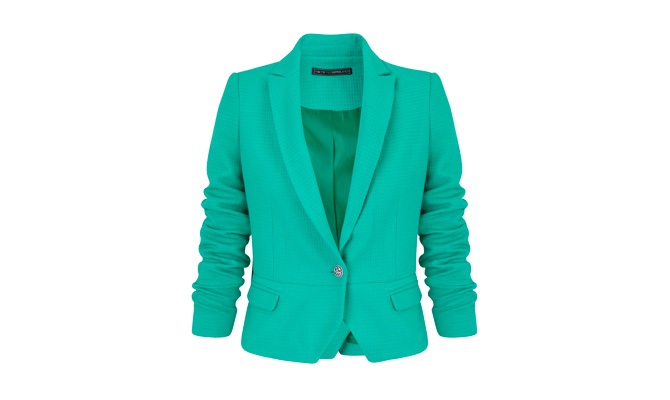 Whether you put it on your shoulders as a cape, or actually wear it over a top, an oversized blazer is the easiest way to add polish to your outfit. Oh, and get one in a happy color (like that seafoam green blazer from Suiteblanco)—we promise it will beat the Monday blues at work.
4. Neon heels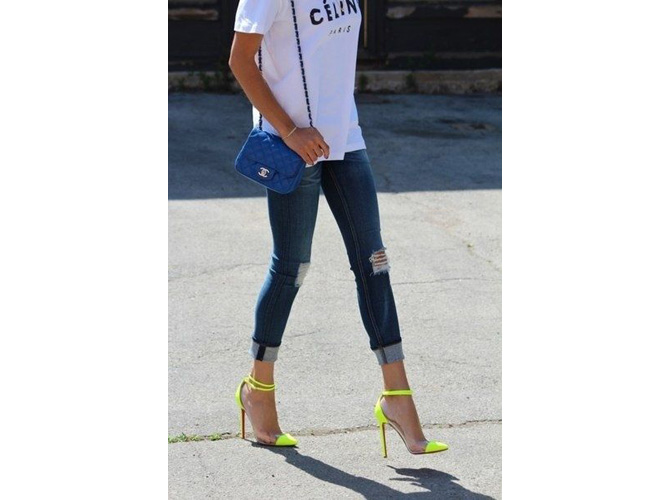 Amp up your style game by investing in a pair of bright-colored stilettos, which we think are worth the splurge! They're totally a conversational piece, and even glow under dim lighting (we're not kidding).
Photo: Pinterest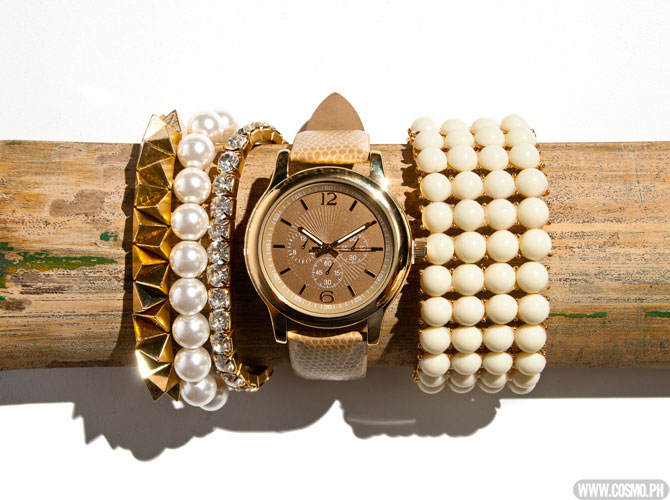 Accessories can make or break an outfit. So if you're going for the I-didn't-really-plan-my-outfit-today-so-I'll-just-put-on-this-white-tee-and-jeans-look, don't forget to layer, layer, layer. There's a huge diff between excessorizing and being over the top. So here's a Cosmo tip: Pick ONE accessory—let's say a necklace, and focus on layering lots of those in multiple lengths. Don't go cray by filling your arm with bangles and putting on a ring on each finger at the same time. Choose one part of your body to accessorize.